The small town of Mission Beach lies almost at the top of a 14km stretch of stunning tropical coastline in north Queensland.
Split into 4 main villages – this strip of paradise offers as much perfect, beachside relaxation as it does adrenaline-raising activity and adventure.
As a predominantly winter destination, Mission Beach is normally at its busiest between May and September. This is the time to visit for dry days, lower humidity and stuff going on.
But don't worry, you'll never be drowned out by the crowds, Mission Beach is the capital of chill – a tiny little village, where a distinctly laidback and barefoot atmosphere predominates.
As part of the great budget 4wd around Australia, we spent 3 days in Mission Beach and, absolutely loving it, could have happily stayed a week!
So why not kick off your shoes and go enjoy a few days there too?
Here are 21 great things to do in Mission Beach to inspire your visit.
Grab Your Copy of How to Road Trip Australia on a Budget
My ultimate guide to road tripping Australia on a shoestring is now available, meaning you can finally get ALL my top tips for driving around all, or parts, of this amazing country in one handy eBook, including…
Full Planning & Preparation Guides
Day by Day Itineraries & Routes
Complete Packing & Gear Lists
Top Money-Saving Tips & Hacks
---
Related Posts
---
This page contains affiliate links meaning Big World Small Pockets may receive a small commission on any purchases at no extra cost to you.
---
#1 Play Petanque
Right in the heart of Mission Beach is a free community petanque arena. With a beach background and some great street art alongide, it's the perfect place to practice your skills.
#2 Check out the Chocolate Factory
On the road heading out of Mission Beach towards the Bruce Highway, lies the ultimate decadent delight.
Check out the chocolate factory to satisfy your sweet craving and support a new and growing local industry.
DON'T TRAVEL TO MISSION BEACH WIHTOUT THE AUSTRALIA LONELY PLANET
#3 Discover Brookes Beach
North of Mission Beach, and the neighbouring village of Bingil Bay, is the almost deserted paradise-spot of Brookes Beach. Follow the signs to Garners Beach and then turn at Holt Road and you'll find yourself at one of the top and most secluded beaches around.
#4 Sip Coffee at Bingil Bay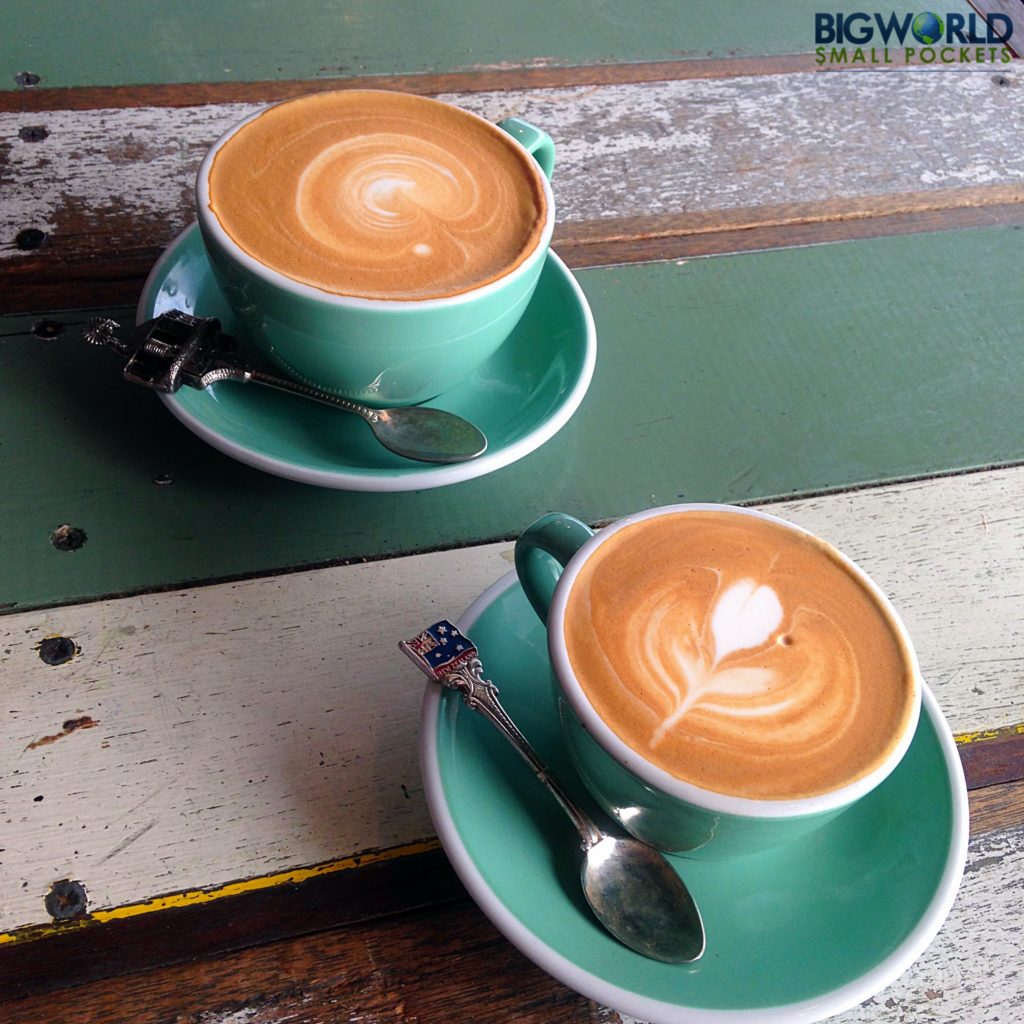 Also in the Bingil Bay area is one of the most fabulous cafes I've been to in Queensland.
The cute little wooden shack on the beach is the ultimate understatement, with coffee to die for.
#5 Lunch at Ebb and Flow Cafe
When it comes to cafes, Mission Beach isn't thin on the ground (perhaps one of the reasons why I like it so much!)
My top picks include Shanti Cafe, but the real winner has to be the beautiful Ebb and Flow Cafe, where I had the most delicious vegetarian lunch, accompanied by free wifi!
#6 Take the Ulysses Track
After lunch, why not burn things off with a lovely stroll.
The wonderful Ulysses Track is a great boardwalk that runs the length of Mission Beach and will take you past gorgeous beachfront properties and swinging coconut palms.
#7 Head out on a Fishing Trip
Hiring a charter boat and heading out for a spot of reef fishing is definitely one of the best things to do in Mission Beach if you enjoy throwing in a line or 2!
#8 Bike the Musgrave Track
If fishing isn't your thing, then why not hire a mountain bike instead.
The great 6km Musgrave Track just outside Mission Beach makes for a perfect afternoon ride, taking you through great rainforest and creeks.
#9 Explore the Tam O'Shanter National Park
Also just outside Mission Beach is the wonderful Tam O'Shanter National Park, which should definitely be explored while you are here.
The best way to do this is on foot by enjoying a hike along one of the many wonderful walking tracks including the Rainforest Circuit Walk and Fan Palm Boardwalk.
5 ESSENTIAL PACKING ITEMS FOR AUSTRALIA
#1 Good Camera – You will be pretty much snapping non-stop in Australia and will need a good camera to do this gorgeous country justice. I highly recommend the Sony A6000, which I use for all my travels and love, not least because it's light, compact and robust!
#2 Good Walking Shoes – There will be a lot of walking in Australia – from cities to national park! Make sure your feet are comfortable therefore with a pair of New Balance Trainers. Perfect for stylish strollling, I love mine
#3 Good Guidebook – I'm still a massive fan of the Lonely Planet Guidebooks and do think their Australia edition is well put together
#4 Good Water Bottle – Travelling in hot old Australia can be thirsty work, so make sure you have a metal water bottle that you can refill as you go, because tap water is drinkable… and free!
#5 Good Sun Hat – And there's no denying you'll need a good sun hat for protection in Australia too. In my opinion you can't go past this Hello Sunshine one, which is both gorgeous and ideal for keeping the rays off your face.
#10 Hit the Beach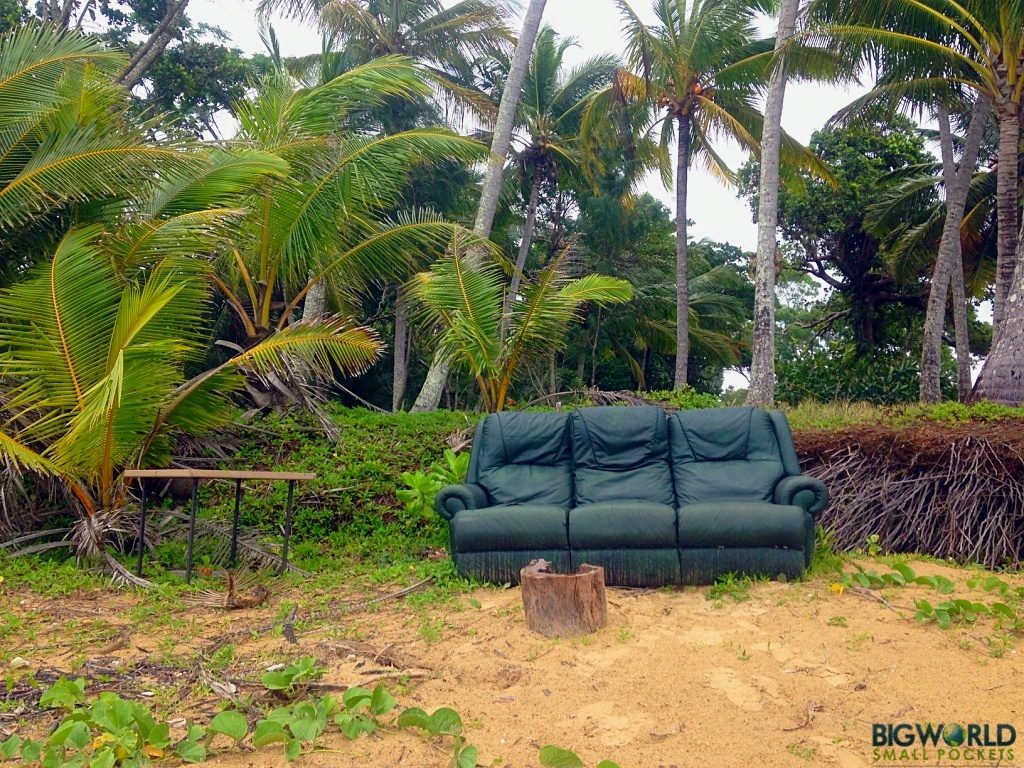 You can't come to Mission Beach and not spend some time on the sand! So grab your towel and a good book and enjoy some horizontal inactivity beneath the shade of a palm tree.
#11 Get Arty at the Mission Beach Gallery
Situated in the Wongaling Beach area is the lovely Mission Beach Galley.
Check it out, as well as the neighbouring Arts Centre, for your local fix of culture.
#12 Visit Paronella Park
One of Queensland's major attractions, Paronella Park is an other-worldly marvel that has to be seen to be believed.
A short drive from Mission Beach, this incredible structure, built in homage to a lover, is the ultimate day trip and romantic playground.
#13 White Water Raft Tully River
In the other direction to Paronella Park is the town of Tully – one of the wettest places in Australia.
No surprise then that the nearby Tully Gorge National Park is famous for its white-water rafting.
This makes for a great adventure-filled day trip from Mission Beach and should definitely be on your Australia bucket list.
#14 Snorkel the Great Barrier Reef
Another great day trip idea from Mission Beach is exploring the awe-inspiring Great Barrier Reef.
The reef is much closer to the shore here than it is further north, so taking a snorkelling trip is an awesome way to see the abundant marine life of this UNESCO World Heritage site.
#15 Collect Coconuts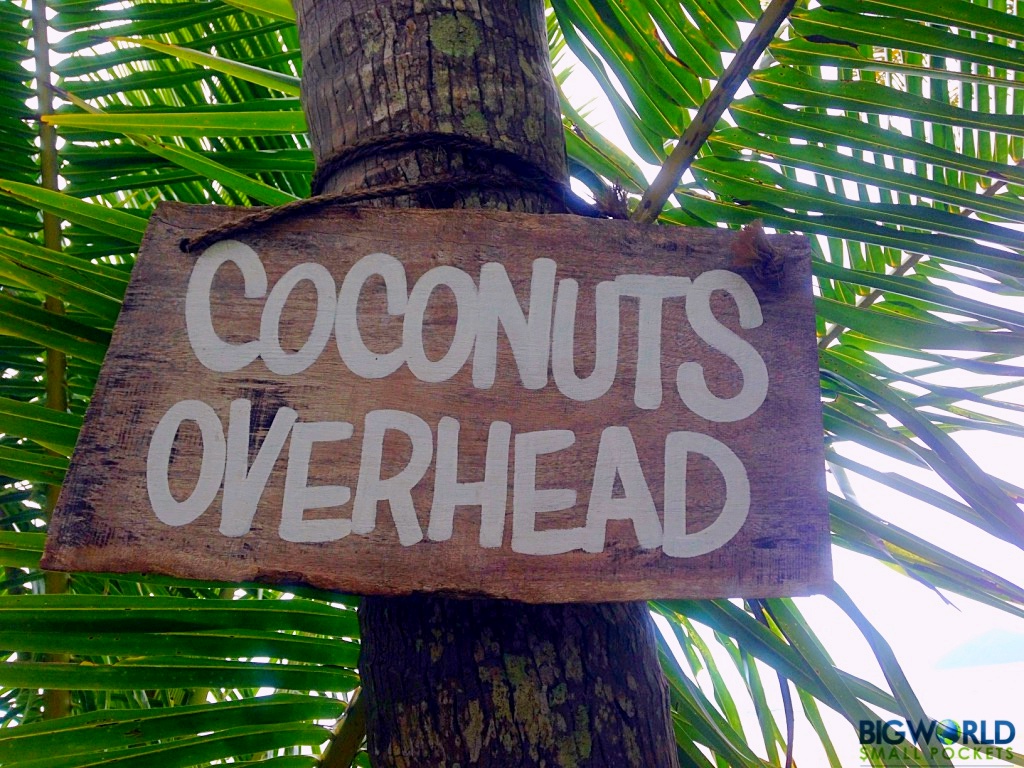 During our time at Mission Beach, we saw more than one person shimmying up a coconut tree to get the fresh, young fruits to enjoy.
It looked like a lot of fun and with plenty of coconut palms to choose from, this is a great way to make you feel exactly like you're in the tropics!
#16 Walk to Wongaling Beach
If you're tired of climbing coconut trees, then why not enjoy a beach stroll instead.
The next village south of Mission Beach is the gorgeous enclave of Wongaling Beach. It's about an 8km walk along the sand to get here, but well worth it if you're feeling energetic.
#17 Kayak to Dunk Island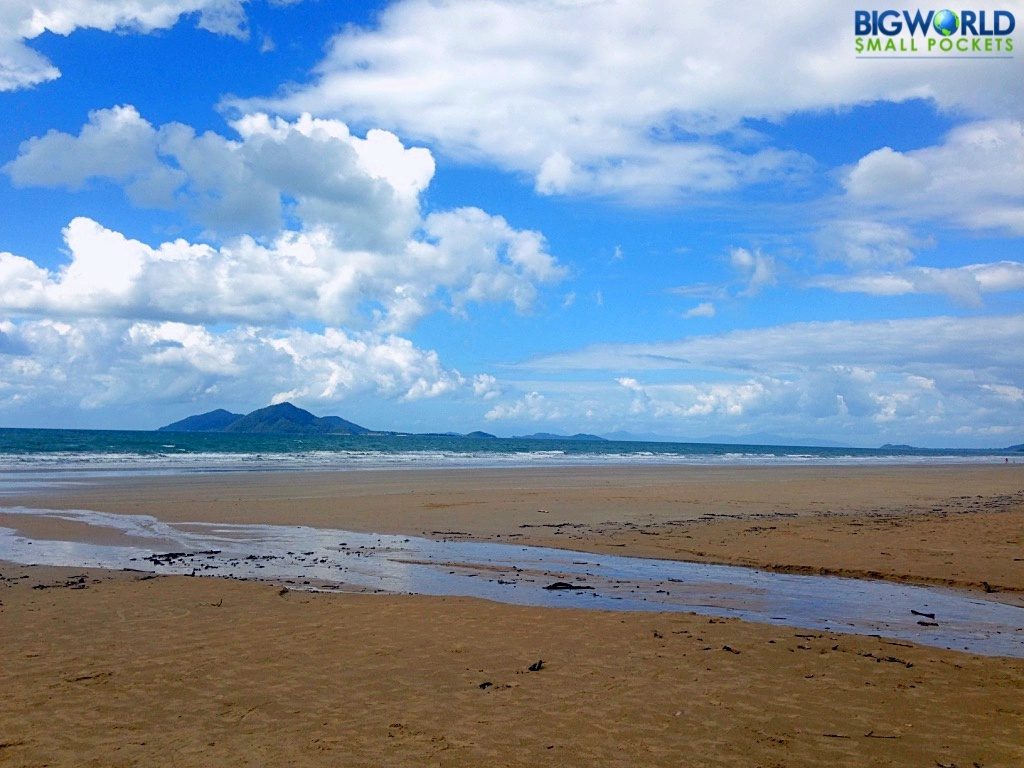 As you walk along the beach, you're bound to see the looming mound of Dunk Island just out to sea.
This National Park retreat is a haven for birdwatchers and hikers, but perhaps the best way to experience it is via kayak. Hire one on Mission Beach and enjoy a guided kayak to this deserted tropical paradise.
#18 Camp on Coombe Island
Next door to Dunk Island, is the equally fabulous Coombe Island.
Part of a National Park protection area, you can, however, camp on Coombe Island, which makes for the perfect overnight experience on an untouched island.
#19 Take in the View from Bicton Hill
Back on the mainland, you can also take in the views of Dunk and Coombe Island from the lookout at the top of Bicton Hill.
Climbing up this 3.9km circuit track is definitely worth it to see the reef beyond too.
#20 Go Cassowary Spotting
If there's one thing Mission Beach is probably most famous for, it's the giant cassowary birds that still roam the surrounding rainforest.
This is the only part of the only country in the world where this huge, flightless bird still exists and spotting one is quite the treat.
A great place to head to do just that is the Lacey Creek area of Mission Beach – a day area in the Djiru National Park where they are often spotted.
#21 Sky Dive
With beach landings guaranteed every time and fabulous overhead views of the reef, it's no wonder sky diving at Mission Beach is the town's most popular activity.
With planes going up every day, this is your chance to bite the bullet and tick this adrenaline-raising activity off your bucket list once and for all.
Book your Mission Beach Skydive here and get ready for the experience of a lifetime!
PIN IT TO PINTEREST!
So there you have it, 21 great things to do in Mission Beach.
Hopefully they'll have you enjoying this fabulous town as much as we did.
Have you visited Mission Beach?
What did you enjoy doing there?