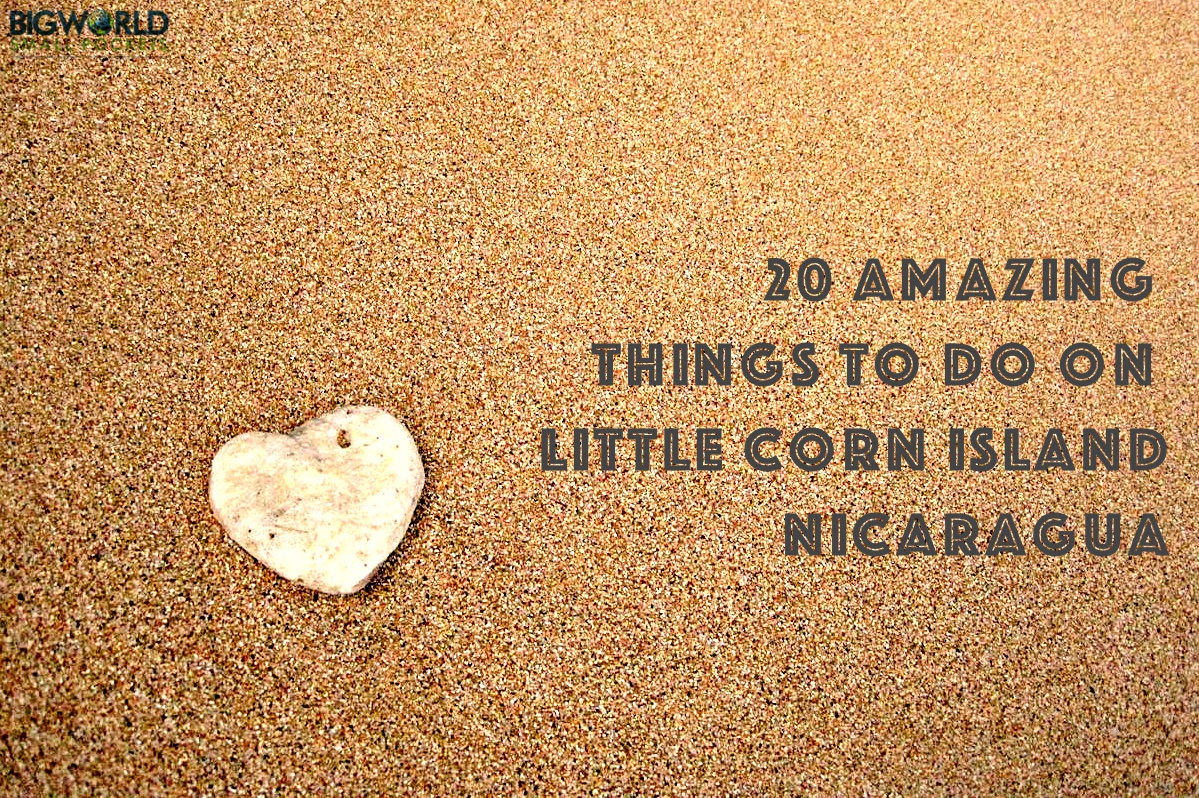 Oh Little Corn Island, what a tiny drop of paradise you are!
There you sit in the Caribbean Sea, a minuscule pearl, shining with simplicity and serenity.
I fell in love with you from the first moment I saw you – loving everything about your tropical charm and beauty.
With no cars, no roads, banks or shops, you provide the perfect escape, the ultimate haven.
But many presume you lack the excitement and interest of grander destinations.
Here I want to prove them wrong.
I want to show them that they need only dig a little deeper to unearth in you a wealth of adventure and fun.
I want to show them your best bits, your local bits, your hidden bits; so here I start…
---
Related Posts
---
This page contains affiliate links meaning Big World Small Pockets may receive a small commission on any purchases at no extra cost to you.
---
#1 Spend a day walking round the entire island, enjoying the view from every angle, getting sand between your toes and joy in your heart.
#2 Borrow a snorkel, fins and a mask and explore the waters around the island to spot tropical fish, turtles, dolphins and stunning coral formations.
#3 Don't deny any part of what your nose is happily telling you and ensure you devour the hot, steaming coconut bread fresh from a local kitchen bakery.
Little Corn Accommodation
When it comes to budget accommodation on Little Corn, you can't go wrong with the excellent Green House Hotel, owned by the wonderful Rob!
#4 Watch an incredible Caribbean sunset above the forest canopy from the fire tower and see the whole island spread before you.
#5 Stretch and greet the day with a morning wake-up yoga session complete with real-life lapping wave and birdsong soundtrack at The Karma Shack.
#6 Cheer on the local team in true island style as you watch a Sunday afternoon baseball game at the Little Corn stadium.
#7 Push your fear boundaries as you join hammerhead sharks in their own territory, and marvel through your scuba suit at their sleek beauty.
#8 Indulge in the best Italian food in Nicaragua at the wonderfully hospitable and delicious Cafe Desideri.
#9 Volunteer at the local primary school to test your energy levels and creole understanding.
#10 Enjoy the silence by lying on the town jetty at night; watching the stars above you and the eagle rays glide gracefully underneath you.
#11 Up the paradise factor by experiencing the deserted Pearl Keys via a sailing day trip – they make Little Corn seem like the smoking city in comparison.
#12 Enjoy a fishing trip with respected local Randy, as your ears fill with the stories and legends of slaves and pirates from the past.
#13 Let your hair down with a beer sipped at a Tranquilo Cafe evening beach bonfire. This is paradise after all.
#14 Pick free mangos during the season and watch amazed as these plentiful fruits turn the colour of the island floor from vivid green to warm sunshine yellow.
#15 Get lost and endeavour to find the secret beach, a perfect place to soak up paradise uninhibited.
#16 Relax and lose yourself in a wonderful massage.
#17 Discover the elusive beauty of the string of pearls in a night dive with Dolphin Dive – one of the few places in the world where these naturally suspended illumination chains can be seen.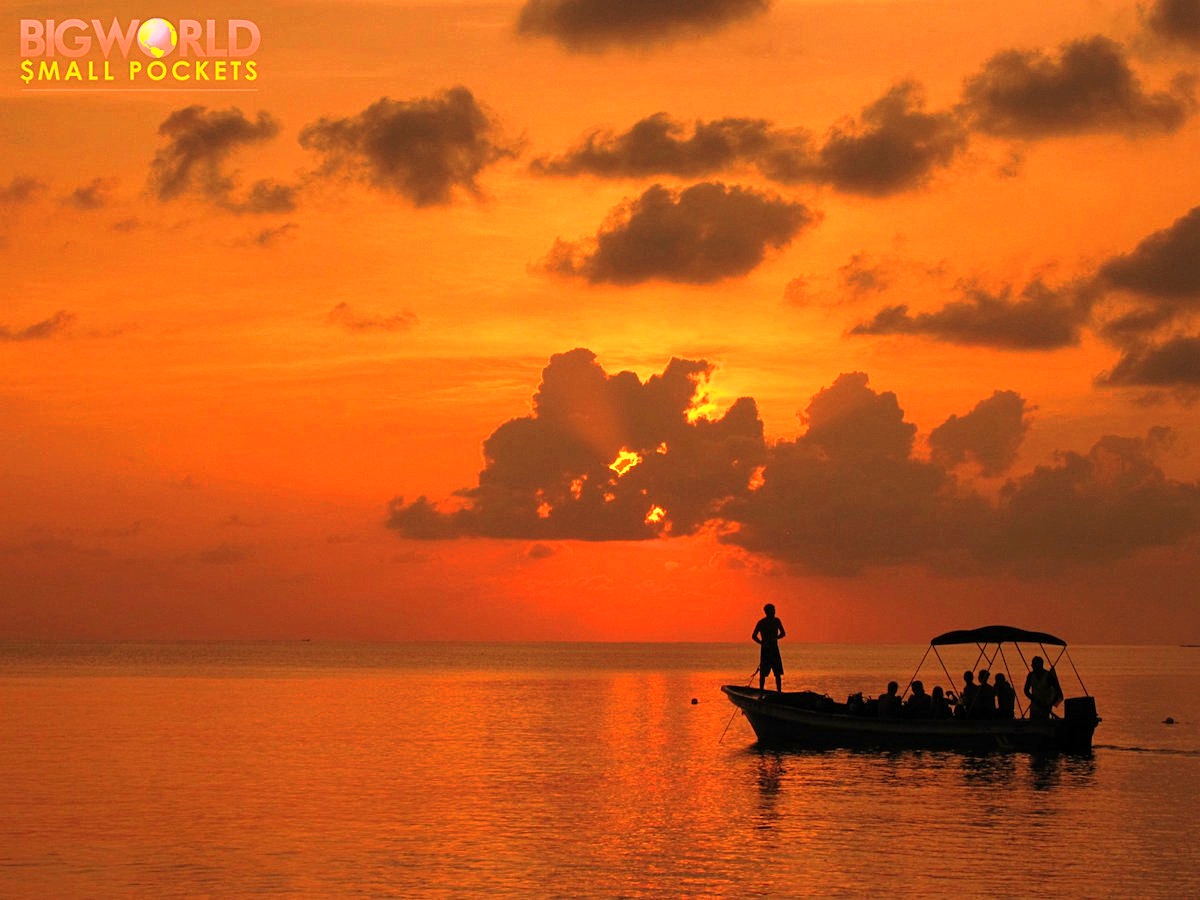 #18 Taste the seafood coconut delight of the local 'rondon' delicacy, cooked over a hot fire in a large earthenware pot with yams and tradition.
#19 Swing in a hammock, watch the world go by and get some perspective; it's amazing how different it looks when you're horizontal.
#20 Arrive… and stay. It's the best thing to do on Little Corn Island.
LIKE IT? PIN IT!