I spent 2 years backpacking Central America … and loved every moment of it!
When I left the UK and headed there however, I hardly knew anyone that had been, in fact, most people I spoke to had never even heard of half the countries there!
As such, I wasn't able to glean a lot of practical information about the area and travelling there.
For those in the same situation, here are 10 very important things I learned during 2 years that it definitely would have been great to know before backpacking Central America…
---
Related Posts
---
This page contains affiliate links meaning Big World Small Pockets may receive a small commission on any purchases at no extra cost to you.
---
#1 You'll Eat a Lot of Corn, Rice and Beans!
Corn is the staple local food in Guatemala and Southern Mexico, while rice and beans make up the dietary basics once you start to hit Nicaragua and Costa Rica.
Either way, wherever you are in Central America, you'll end up eating a lot of them!
From restaurants to street sellers, cafes to supermarkets, corn, rice and beans are doled out everywhere and in all different forms.
Be it sweet, savoury, solid or liquid, I never know there was so much you could do with them!
For meat-eaters, some chicken might be thrown in occasionally and for vegetarians travelling Central America you can usually find some scrambled eggs or fried plantain chips to supplement them as well.
Despite all this however, Central America is not renowned for its culinary excellence, so do be aware that you're likely to eat rice, beans and corn on a twice, if not thrice daily basis!
#2 Many People Don't Speak English
I strongly advise taking a phrasebook when you go backpacking in Central America as this will give you a lot basic, necessary words if you don't have much Spanish up your sleeve already.
I always recommend the Lonely Planet phrasebooks and can happily say mine was an invaluable resource allowing me to buy food, book a dorm bed and ask for directions when I first arrived in Guatemala with not a world of Spanish!
In fact, learning to speak Spanish with only my trusty Lonely Planet Phrasebook is one of my proudest travel moments.
I also think it's a great idea to take a few weeks of Spanish lessons when you first start backpacking Central America.
Having even a small grasp of the local lingo will make your whole trip a lot more enjoyable and rewarding, as it'll mean you can at least engage superficially with the many locals who don't speak English.
In various countries of Central America, homestay packages combined with language school classes are popular.
This means you'll be speaking in Spanish after school ends for the day too – a sure-fire way to get your language skills and culture knowledge on the go!
#3 It's More Expensive Down South
The further south go when backpacking Central America, the more expensive things get.
Although the countries of Costa Rica are still not dear by Western standards, as a rule of thumb, they are more expensive than Nicaragua, Guatemala, El Salvador and Honduras.
This is simply because Costa Rica and Panama are slightly wealthier countries, so expect transport and accommodation to be better organised and of a higher quality.
Nevertheless, I probably enjoyed Guatemala and Nicaragua the most during my time backpacking Central America so don't let this put you off.
Indeed, they will certainly be your best options if you're on a super strict budget!
#4 Watch out for Dodgy ATM Machines
ATMs are plentiful in Central America, which is great because they are the best way I would advise accessing your money while you're there (as you'll probably incur the least charges this way).
However do be careful as, in my experience, ATMs in Central America often suffer from having been damaged purposefully as means of stealing your money.
Prevent yourself from being slyly robbed by checking the exterior of the ATM for any looking damage before putting your card in.
This is particularly sage advice in high tourist areas, where such schemes are more common.
Also try to stick to using the ATMs inside banks and other reputable institutions – they are far less likely to have been tampered with.
#5 The Diving is Fantastic
Bordering the Caribbean Sea to the east and Pacific Ocean to the west, Central America's 2 coastlines offer many fantastic diving opportunities.
From Belize and Mexico in the north, through to Honduras, Nicaragua and then Costa Rica and Panama in the south, one of the must do's when backpacking Central America is to experience a bit of the underwater world here too.
From turtles to sharks, dolphins and even whales there is plenty of amazing wildlife to see when scuba diving here and you'll also be pleased to hear that it's really cheap!
This also makes Central America a great place to gain your scuba diving qualification if you haven't already.
I completed my PADI Open Water and my PADI Advanced diving certificates with Dolphin Dive, a company based on Little Corn Island, Nicaragua.
The price and professionalism of the organisation was great and I'd thoroughly recommend them.
I then used my qualification in the Pacific waters of Costa Rica and Panama.
What an experience!
Diving in Central America is something I'll never forget, after all, it's not every day you get to swim with hammerhead sharks!
#6 Local Transport is an Adventure in Itself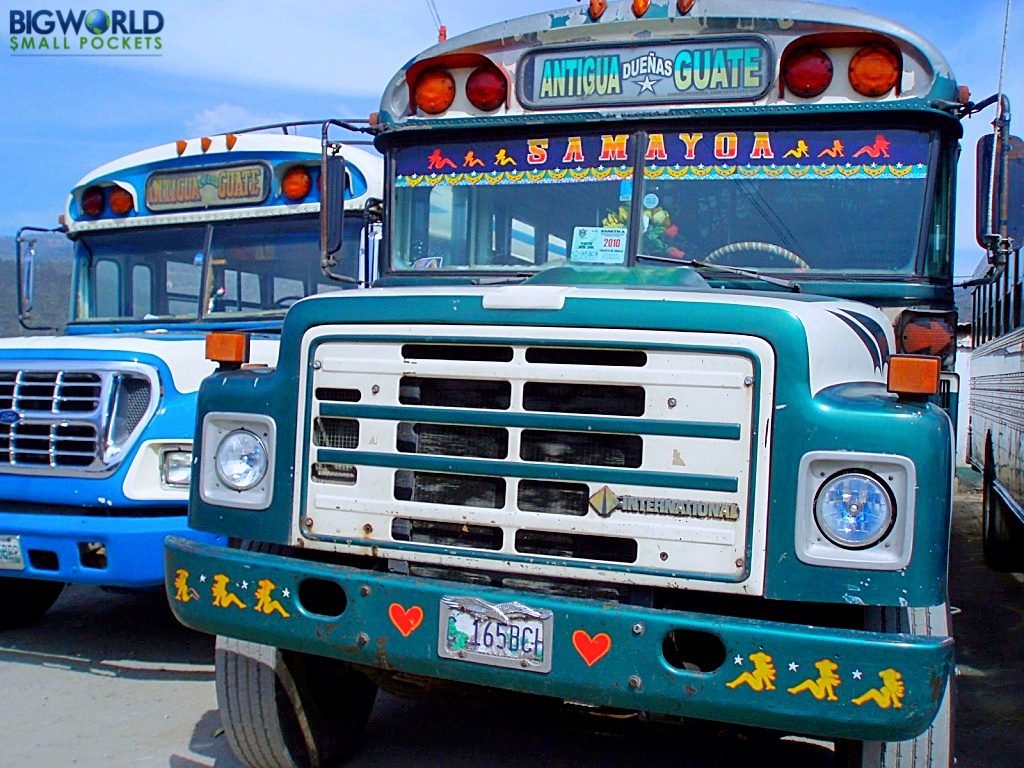 Famous for its chicken buses, local transport in many parts of Central America is a great adventure and cultural experience all in itself!
Believe me, dedicated tourist transport in Central America are overpriced, dull and no less dangerous in comparison, so get out there and travel the continent the way the locals do instead.
That said, you do need to be prepared for bumpy rides in old US school buses that are over-crowded, under-maintained and crammed with huge speakers blasting out the latest reggaeton tunes!
For more info, check out my post about the 11 things you need to know about bus travel in Central America.
The time I spent on buses was actually one of my favourite things about backpacking Central America.
In particular, I always loved the sellers that came on board and stood at the front of the bus to give everyone their sales pitch.
I used to try and guess what they were selling before they started dolling out the objects for inspection!
And believe me, there was some hilarious and unexpected items that landed in my lap!
Just a word of warning, don't touch, unwrap or inspect the item if you don't want to buy it – you'll certainly be asked to cough up if you do!
#7 Visas can Normally be Extended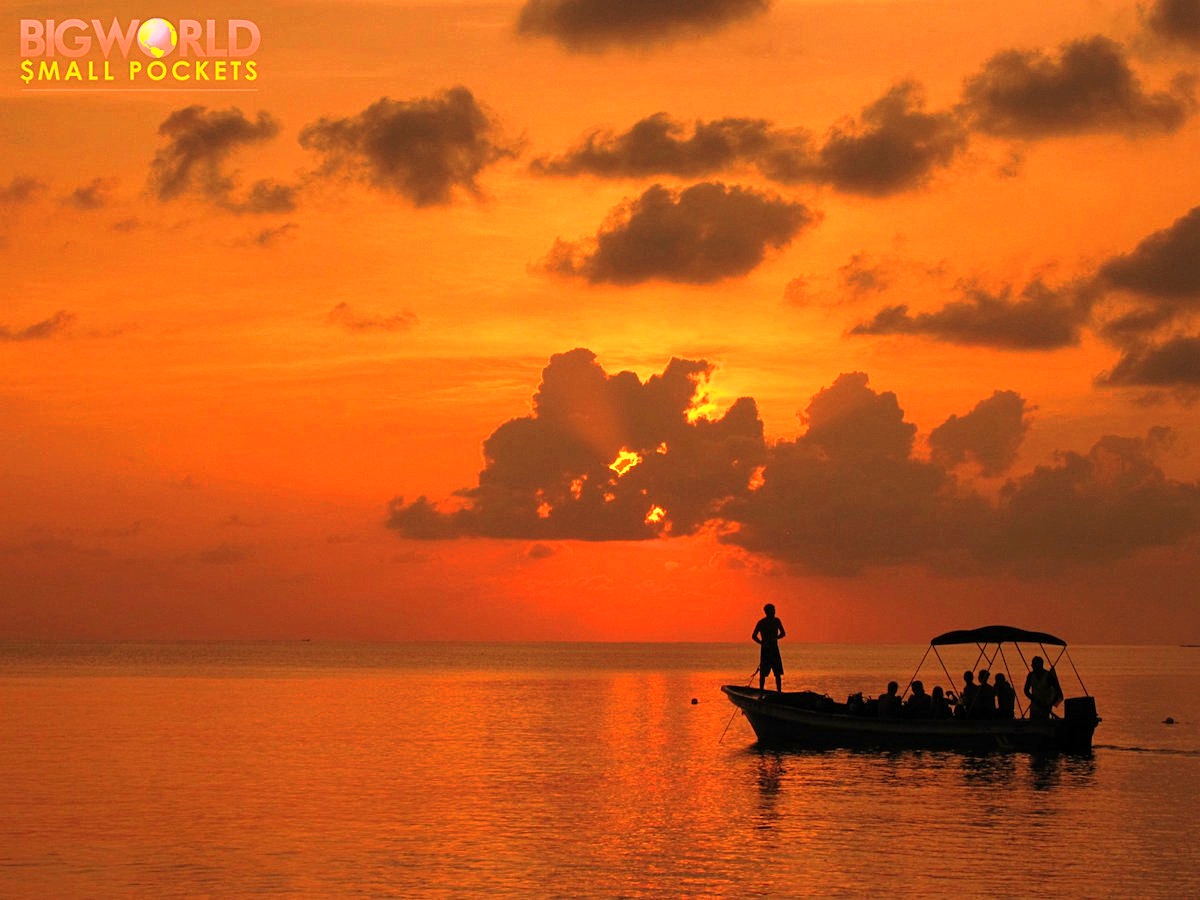 On entering any Central American country (or group of countries) you are usually granted a 90-day tourist visa – this gives you roughly 3 months before you have to leave.
It may sound like a lot of time, especially as the countries of Central America aren't that big, but once you get there and fall in love with the place, as everyone does, you might start changing your mind!
I, for example, intended to go to Little Corn Island for a week. I ended up staying there a year!
What I learnt from doing this is that, brilliantly, you don't always have to embark a visa run across the border in order to extend your stay in a particular country.
In many instances immigration offices or outposts, will grant to a further 90-day tourist visa for a small fee.
This is well worth doing if you fall in love with a particular place when backpacking Central America and feel you want to stay longer.
It's certainly less money and hassle than having to schlep across a border and back.
#8 Keep Small Change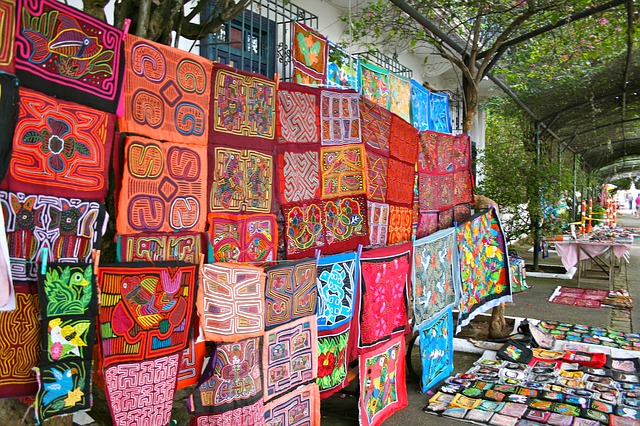 I hazard a guess that small change is the most coveted item in Central America.
Why?
Because nobody has any!
You'll certainly learn this quickly once you start trying to pay for food, dorm beds or anything else with big notes!
Often, if you do have to pay with a large note, it might be half an hour before you receive any change as the seller has to go around all the stalls and houses asking friends if they have any!
Nobody ever does so inevitably you either end up paying more for the item or not getting it all.
My advice?
Save up your change like everyone else and break big notes when and where you can – when buying bigger ticket items or visiting banks are 2 good opportunities.
#9 A Tent or Hammock Will Save You Money
Backpacking Central America with a tent or a hammock, could save you a fair amount of money in terms of accommodation costs if you're willing to give it a go.
I took my Gelert Tent when I went to Central America and boy am I glad!
Many people will allow you to set up tents or hammock in their gardens or properties and, if you're wwoofing or doing any sort of volunteer work as I was in Ometepe, Nicaragua, this might be your only accommodation option.
Tents also grant you a level of freedom to sleep anywhere if you're hiking volcanoes, visiting deserted beaches or travelling through remote areas.
There aren't many rules in Central America so, to a certain extent, anything goes, as long as you feel safe doing it!
Use your discretion!
#10 Don't Be In a Hurry
Nothing moves fast in the continent of Central America (except perhaps some of the crazy bus drivers) so don't expect it to – you'll just end up getting frustrated!
On travel days always set off early and allow yourself the whole day to get your destination.
Take a book to read and use your backpack as a seat.
Enjoy the pace of a different culture and use it to watch, reflect and learn.
I really recommend you spend at least 30 days here to absorb all this amazing part of the world has to offer.
Check out this one month in Central America itinerary for more inspiration.
Mini Travel Guide to Central America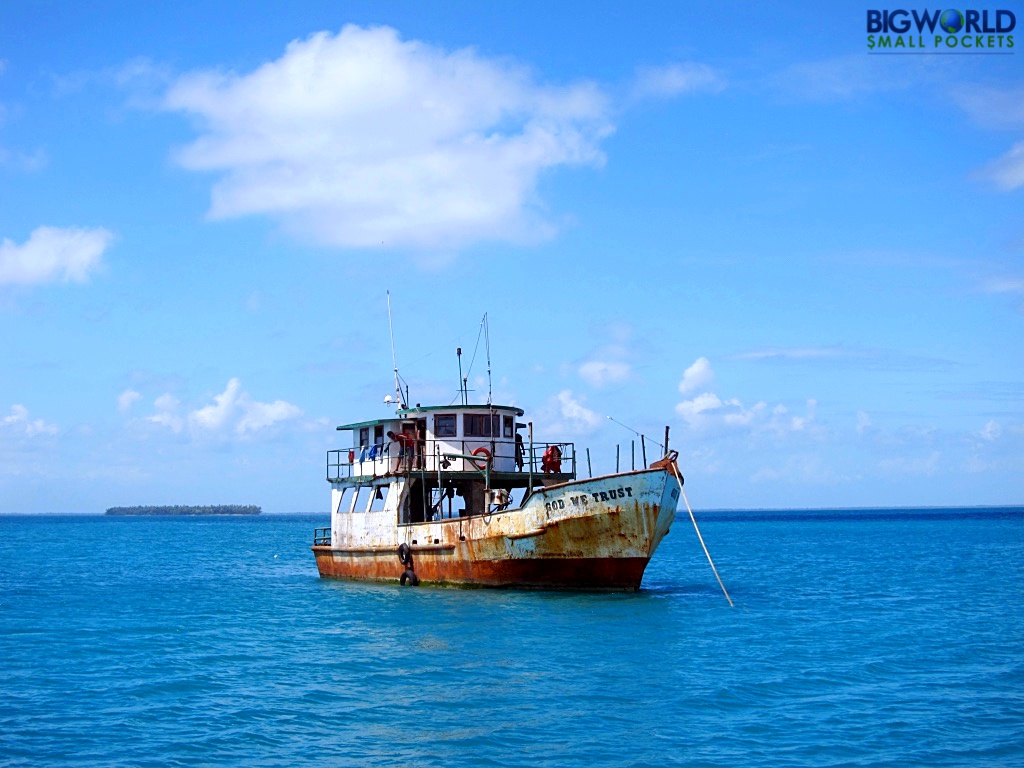 Best Time to Visit Central America?
The best time to visit Central America is during the dry season between December and March.
How to Travel to Central America?
The cheapest places to fly into are Panama and Costa Rica.
As always, I recommend Skyscanner for finding the best deals.
Travel Safety in Central America
As a solo female traveller, safety when travelling alone (especially in remote areas) is also big on my radar.
Although I have heard and read reports about female travellers being harassed here, I haven't experienced any of that myself and can only say that I felt incredibly safe here the whole time.
That said, there's a lot of common sense involved in safety too.
My advice is to stick with other travellers, don't wander out alone at night and always be clear about your boundaries in all situations.
You'll also want to ensure you drink enough water in this tropical, hot climate, as dehydration can be a problem here.
Travelling with a LifeStraw Go Water Bottle, which you can use to purify water from any fresh water source, is a top option to help you do this.
I bought one for my trip to Central America – as it then allowed me to drink the tap water safely – and now wouldn't go anywhere without it!
Sun protection is another thing to factor in for this region and packing clothes (like a cap or hat) and lotion that will protect you from the strong UV rays is definitely recommended.
Travel Insurance for Central America
World Nomads offers simple and flexible travel insurance. Buy at home or while travelling and claim online from anywhere in the world.
Alternatively, if you're a long-term traveller, digital nomad or frequent remote worker seeking travel health cover, check out Safetywing's Nomad Insurance policies.
Want to Volunteer in Central America?
If you want to combine your time travelling in Central America with giving something back, then why not consider volunteering here?
It could even help you save money and travel for longer!
You can access loads of great volunteer opportunities in this region when you sign up to Worldpackers.
Learn more here.
Travel Money in Central America
The easy way to spend abroad with real exchange rates, no markups and no sneaky transaction fees, you can use your Wise card just like a debit card here… and it links easily with Google and Apple pay – sold! Grab yours here.
PIN IT TO PINTEREST!
So those are my 10 things to know before backpacking Central America.
Have you been to this incredible part of the world?
What do you wish you'd known before getting there?