Just a few hours away from Porto, there's no question that if you're in this city, even for just a couple of days, that a trip to the Douro Valley is well worth it.
The port capital of Portugal (and therefore the world!), this gorgeous valley is awash with small independent wineries, whose vined-laden fields slope down (like the red roofs of the houses) towards the beautiful Douro River.
Even if you're not into port or wine tasting, then trust me, the Douro is worth visiting just to see the lovely landscape and a very different side of Portugal.
And if you have more time, spending a night or 2 in the Douro Valley is also a wonderful option – summertime camping will really allow you to explore the traditional villages of this area, while cosying up around an Airbnb fireplace in the winter provides the perfect retreat – it's all up for grabs in this gorgeous port of Portugal.
So help you discover the best way to get there, here's my ultimate guide on how to visit the Douro Valley from Porto, including transport routes, types of trips and the highlights of the region you can't miss!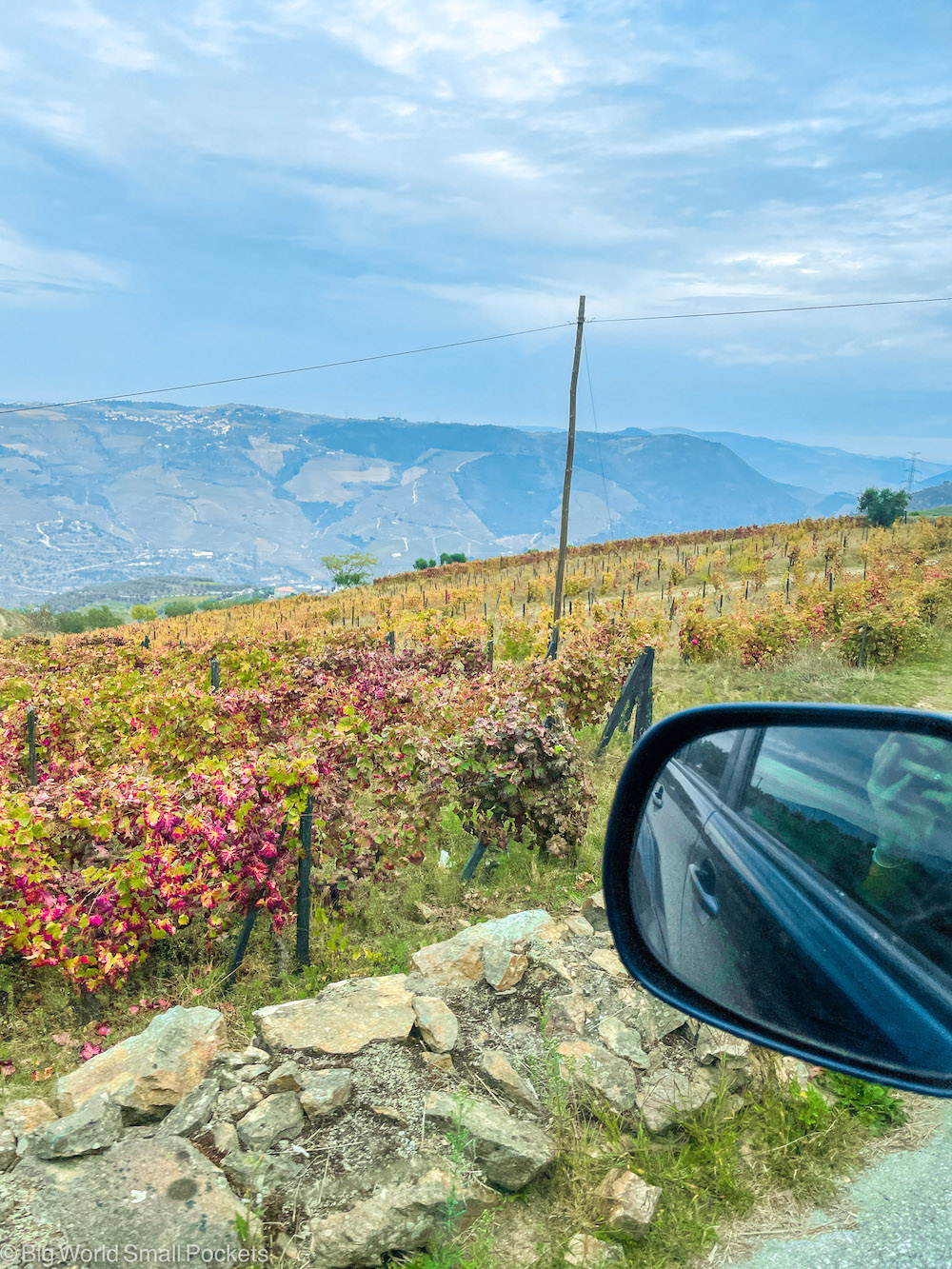 ---
Related Posts
---
This page contains affiliate links meaning Big World Small Pockets may receive a small commission on any purchases at no extra cost to you.
---
How to Travel from Porto to the Douro Valley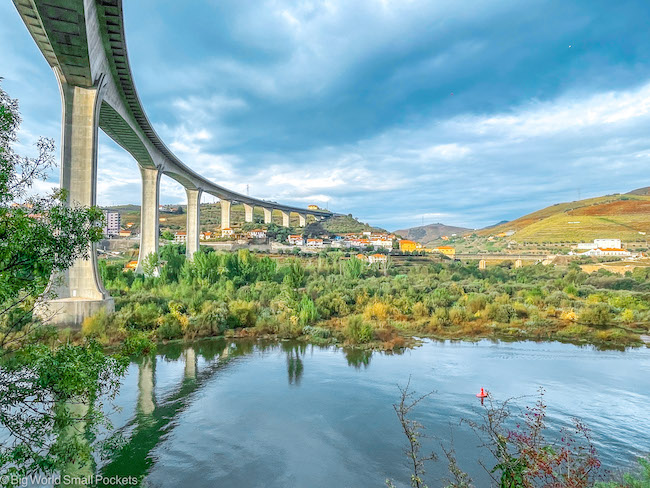 So the first thing to think about, is how you want to get from Porto to the Douro Valley, as the mode of transport you opt for will pretty much dictate all the other trip elements covered in this article – including your length of stay, what you do and how long you spend there.
That's why I'm going to start by discussing how to travel from Porto to the Douro Valley – going through the options one by one and then summarising them, before following up with some of my top tips for visiting this beautiful Portuguese region.
So let's get stuck in…
By Car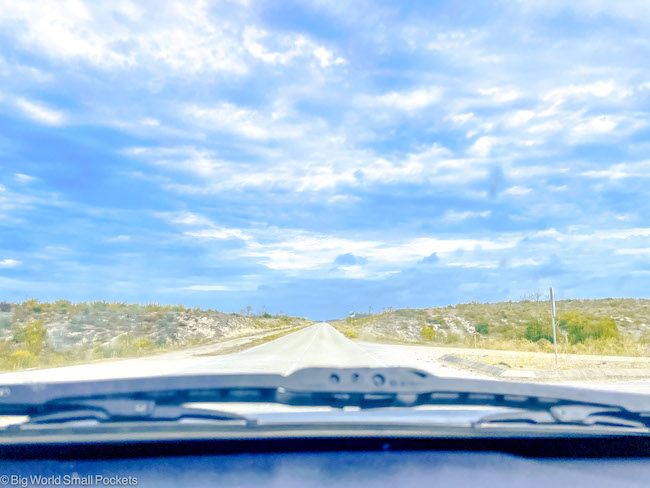 If you have your own vehicle in Portugal, or if you've rented one to road trip the country, then you'll be pleased to know it's both quick and easy to drive to the Douro Valley from Porto.
In fact, this journey only takes around 90 minutes and once you get out of the city and into the countryside, you'll pass charming villages that really show an authentic slice of local life here.
You also don't really need to worry about parking in the Douro – most vineyards have their own parking and in general, the towns are easy to find a spot in.
The main thing to consider if you want to drive from Porto to the Douro Valley therefore, is how much wine and port you want to taste. Drink driving is not cool folks.
It's also dangerous and illegal.
This means if you want to hit up the vineyards hard, I don't recommend driving as part of a day trip to the Douro Valley from Porto, but rather it would be better to drive as part of an overnight or 2 day trip, where you can have a drink, relax and not have to worry about getting behind the wheel until the next day.
Driving 3 hours to the Douro Valley and back is also a significant chunk of time out of your day trip, so if you have a car, I really do recommend spending at least one night out here.
This is what I opted for when I actually built a visit to the Douro Valley into my journey (by car) from Lisbon to Porto.
This was part of an ideal Portugal itinerary I got to experience, because visiting the Douro as a stop between Lisbon and Porto means you a) don't have to double back on yourself, but also b) get a bit of break between city sightseeing, which makes for a more varied and leisurely trip in my opinion.
After all, who could resist road tripping the thin, winding and quaint roads of the Douro Valley with those expansive views of crisscrossed sloping vineyards and a blue river snaking its way through them.
Pair this with a cloudless sky and a dollop of sunshine and you've got Portuguese perfection in my book!
By Private Transfer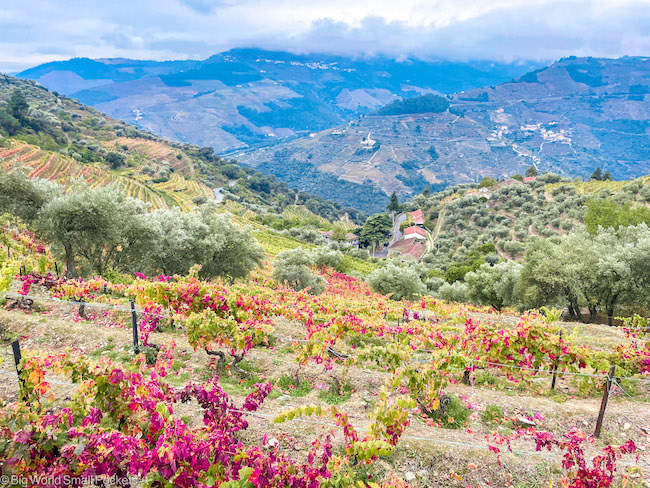 If you want to venture privately into the Douro Valley from Porto, but don't want to hire a car, then there are private transfers available too.
These are probably best negotiated directly with your hotel in Porto.
Of course, this isn't going to be the cheapest way of doing things, but it does provide you with flexibility and the ability to totally tailor your Douro Valley trip.
By Train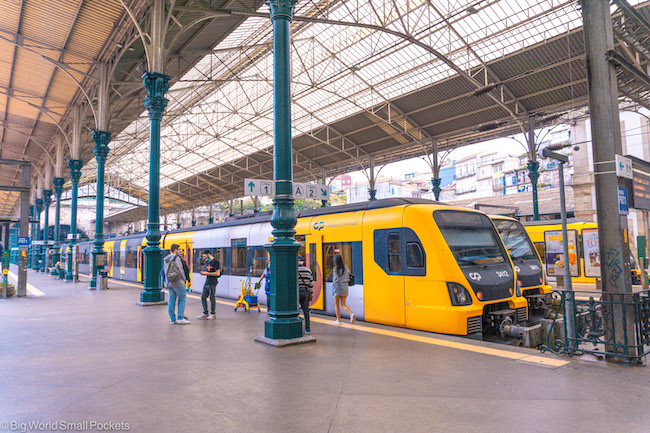 So the second option when it comes to travelling from Porto to the Douro Valley is by public transport – namely by train or bus. This is a good choice for those who don't have access to a car or don't want to drive.
Now if you've read my article about how to travel from Lisbon to Porto, you'll know that the train station in the centre of historic Porto – São Bento – is a suburban station, with connections to the local region only.
And this means you're in luck!
Yes, the Porto São Bento station is the one that has trains connecting you straight with the Douro Valley.
The last stop in the valley is the town of Pocinho, which is just over 170km away.
If you want a shorter journey, then the towns of Régua or Pinhão, still in the Douro Valley but closer to Porto, also make good hopping off points.
Personally however, I'd recommend travelling all the way to Pocinho on one of the 5 daily trains – these take about 3.5 hours, but are defo worth it in my opinion!
Because yes, if you're thinking about visiting the Douro Valley from Porto, then it pays to know this is probably the most scenic train journey you can enjoy in the whole of Portugal.
Following the river basically the whole way, this inter-regional local train service is a delightful way to take in the lovely landscapes (the most picturesque section is between Tua & Pocinho in my opinion) and is ideal for those who are into holidays pitched at a more leisurely pace!
I really think, therefore, that it makes sense to stay overnight in the Douro Valley if you're using public transport to get there.
You can then also enjoy a unique way to get back to Porto… but more on that in a bit!
By Bus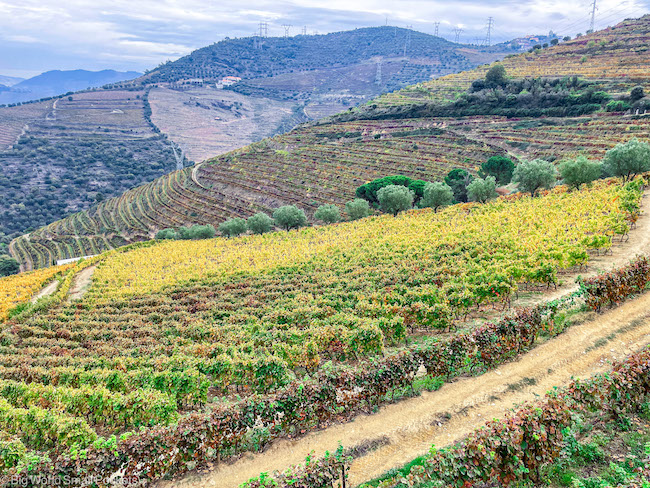 It pays to know that as well as a train from Porto to the Douro Valley, there's also a bus, which makes a good second public transport option if you're looking to visit this vineyard area from the city.
Similarly priced as the train, most buses only go as far as Régua however, so if you're looking to go beyond this – which you should IMO – the train is probably the better option.
The bus also takes the same amount of time as the train and certainly doesn't promise as picturesque a ride – it's not along the river – but if you still want to check out prices and times have a look here.
In general however, I'd go for the train unless there aren't any train seats left (unlikely) or you're choosing to opt for a tour to the Douro instead (more likely).
Opting for this latter choice, might mean a bus is mandatory, but don't worry you will get a boat ride too! ….
By Boat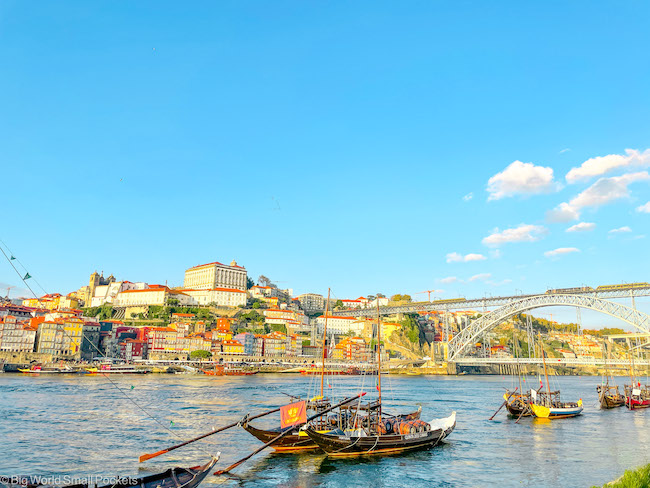 Because yes, yet another way you can get from Porto to the Douro Valley is via a boat ride – how lovely!
If you book a boat ride independently, have a number of options…
#1 You can sail from Porto to Régua or Pinhão and then use public transport to get back to the city.
#2 Or you can do the reverse – you can book a train or bus to either Régua or Pinhão and then boat back to the city.
#3 You can also build customised options where you say bus to Régua, sail to Pinhão and then train back to Porto.
All 3 of these options can be undertaken in a day or can be built in an itinerary that includes an overnight stay in the Douro.
Book your independent boat rides, in person, down at the Vila Nova de Gaia's Quay in Porto.
Otherwise, you can also take Douro Valley tour cruises, which are suited more towards those who want to enjoy the scenery of the Douro Valley, rather than the port tastings.
Usually lunch is served onboard and you definitely get to enjoy the views from the deck.
Here's some top-rated choices…
By Group Tour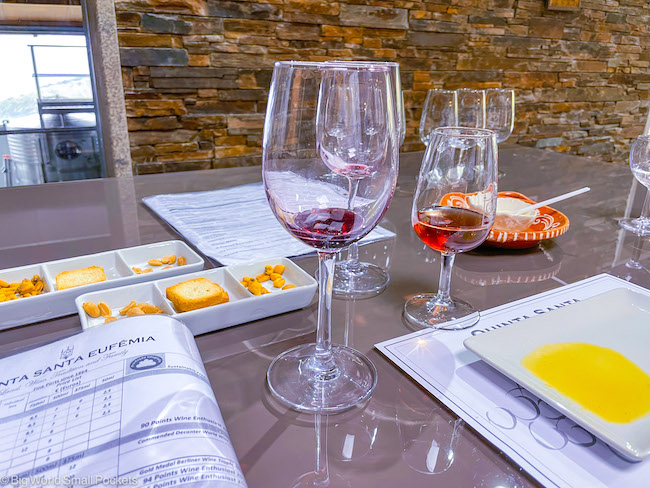 You can also visit the Douro Valley from Porto as part of a tour package.
These are generally day trips from Porto that include return transport to and from the city, plus a number of activities, such as a river cruise, vineyard visit and even, in some cases, lunch!
Check out these recommended options…
By Private Tour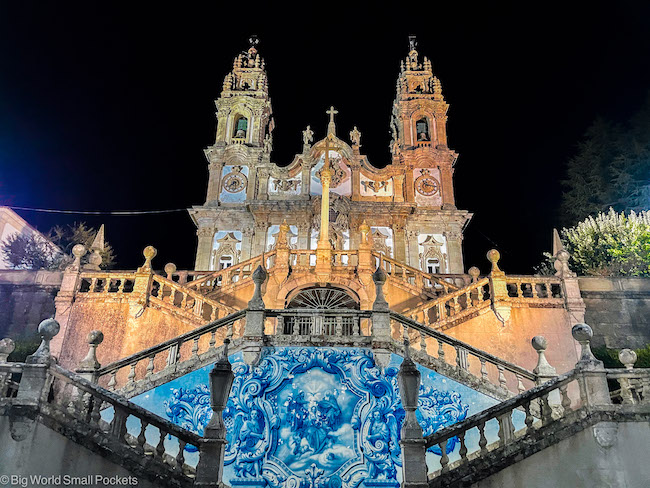 Alternatively, you can also take private tours to the Douro Valley from Porto.
Obviously these are more pricey, but do give you a greater degree of flexibility and a little splash of luxury if this is a special, romantic break!
Here's my top picks…
How to Decide Which Type of Trip to Choose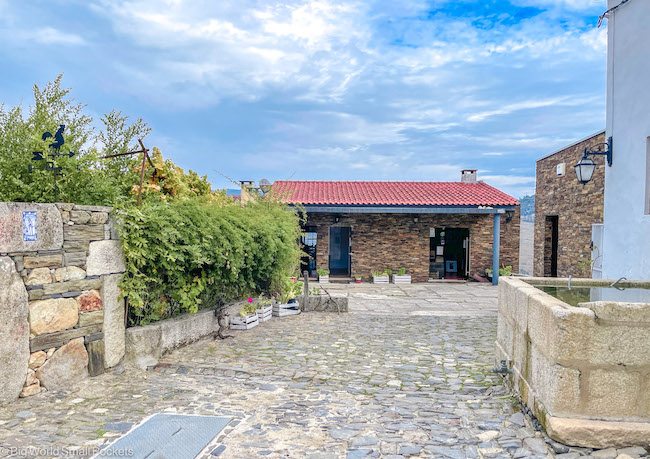 If you have your vehicle, it probably makes sense to self-drive to the Douro Valley – this will give you the flexibility to visit and stay where you like. You'll also be able to drive and visit the vineyards of your choice – just remember to choose a designated non-drinking driver.
If you really want to go to town on the tastings, or you don't access to a vehicle, then you have 2 choices – either an independent trip or a guided tour.
When you organise an independent trip, you can choose how to get to the Douro Valley via train, bus, boat or a combination of these. You can then choose how long you stay (day trip or overnight), as well as visit the vineyard visits you wish. Remember you'll need to organise and book these visits and as well as the transport to get there, which is likely to either involve a local taxi or a vineyard tour like this one.
If you opt for an organised tour from Porto to the Douro Valley, then you don't have to organise any of this. This makes a guided day trip – such as those I recommend above – an easy and cost-effective option, especially if you're a solo traveller on a small group trip. It will allow you to also meet fellow travellers and to enjoy the highlights of the Douro Valley in a day.
What to Do in Douro Valley?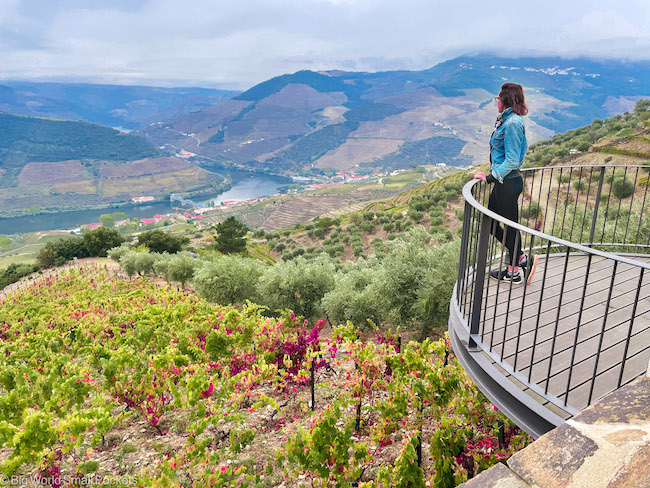 The main things to enjoy in the Douro Valley are the beautiful scenery – a boat cruise is a key way to do this – and to sample the ports and wines of some of the vineyards here.
The impressive Régua Dam Lock is also a must-see for engineer buffs and the cute little villages of this area are a great spot for cultural travellers.
Check out this post I wrote about the best vineyards to visit in the Douro Valley, plus everything you need to know about experiencing a tour and tasting with them, including how to book and get there.
How Long to Spend in the Douro?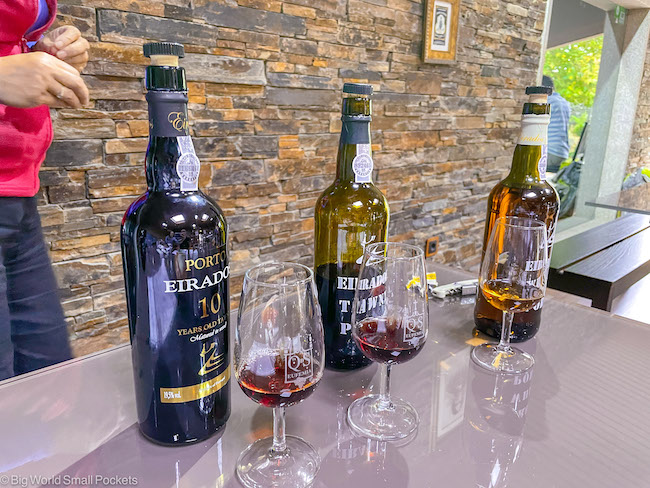 In an ideal world, I suggest 2-3 nights for your trip to Porto and 1-2 nights for your time in the Douro Valley.
However, I totally get that most people don't have an infinite amount of time they can enjoy their holiday in and therefore, need to tailor their plans inline with that!
As such, I'd really recommend spending at least one night in the Douro Valley and at least 2 nights in Porto – this will allow you to take in all the main highlights and get a good feel for both places.
Where to Stay in the Douro Valley?
Here's my top picks for places to stay in the Douro Valley, they might just convince you that at least 1 night here is a good idea!
When to Visit Porto and the Douro Valley?
It's a good idea to think about when you might want to visit Porto and the Douro Valley and no question in my mind, that the best time to enjoy these 2 destinations is during the months of April through June, plus September and October.
This is when the warm weather will allow you to take full advantage of the region's charm, but you won't be wilting in the summer heat.
I visited the Douro Valley and Porto in September and found the climate ideal for sightseeing, wine tasting as well as cycling along the coast.
That being said, you will find Porto especially has something of a micro-climate, where sea fog can often roll in the morning! Don't despair however, in the warmer months the sun usually burns it off by late morning.
Where to Travel after Porto and the Douro Valley?
If you still have time for more adventures after the Douro Valley then a) lucky you and b) check out these top articles for some inspiration…
5 Packing Essentials for the Douro Valley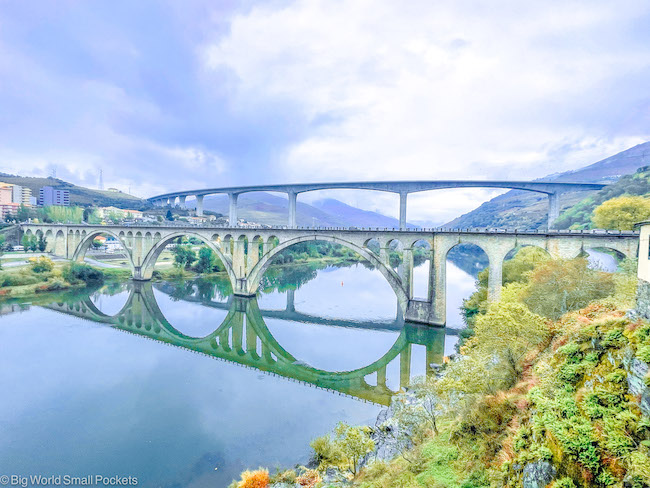 Travel Insurance for Portugal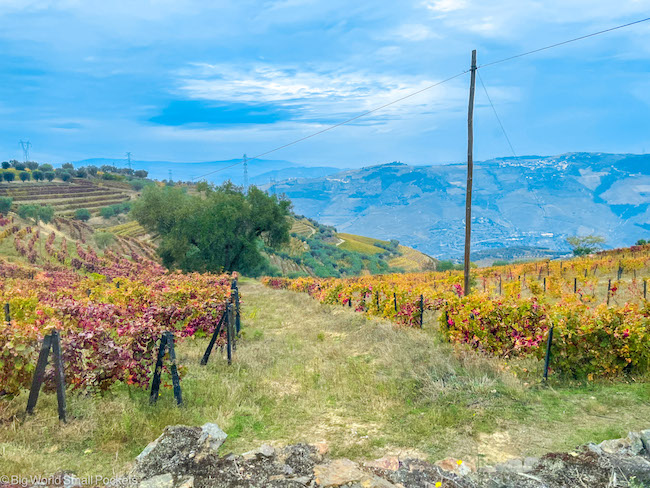 World Nomads offers simple and flexible travel insurance. Buy at home or while travelling and claim online from anywhere in the world.
Alternatively, if you're a long-term traveller, digital nomad or frequent remote worker seeking travel health cover, check out Safetywing's Nomad Insurance policies.
PIN IT TO PINTEREST!
So there you have it, my ultimate guide on how to visit the Douro Valley from Porto.
Even if it's just for a day, this great excursion should not be missed. However, I highly recommend staying overnight to really take in the beautiful landscapes and great port if you can!
Have you visited the Douro Valley from Porto?
How did you get there?
I would love to hear about your experiences via the comments below…