I don't know many people who aren't amazed by Broome – a town that sits at the edge of the Indian Ocean and the desert in north-western Australia.
This stunning Outback town, is as typically laidback as it is beautiful, with tropical temperatures making it the perfect winter destination.
Marked by its red sand, which comes down to meet a turquoise-perfect ocean, Broome's beaches are some of the best I have ever seen and coupled with a heritage rich town and diverse community, Broome is definitely one of the unique destinations to visit in Australia.
I had really wanted to check out this awesome place since I got to the Land Down Under and my chance finally came about 6 months into our great budget 4wd trip around Australia.
Having journeyed across the top of the continent, we were pretty keen to see the ocean again and ended up falling madly in love with Broome and spending almost 2 weeks in and around the area, unable to drag ourselves away!
In the process, we got to know this remote and special place pretty well, and ever the budget-conscious traveller, set about discovering the top 10 free things to do in Broome.
---
Related Posts
---
This page contains affiliate links meaning Big World Small Pockets may receive a small commission on any purchases at no extra cost to you.
---
#1 Explore Chinatown on Foot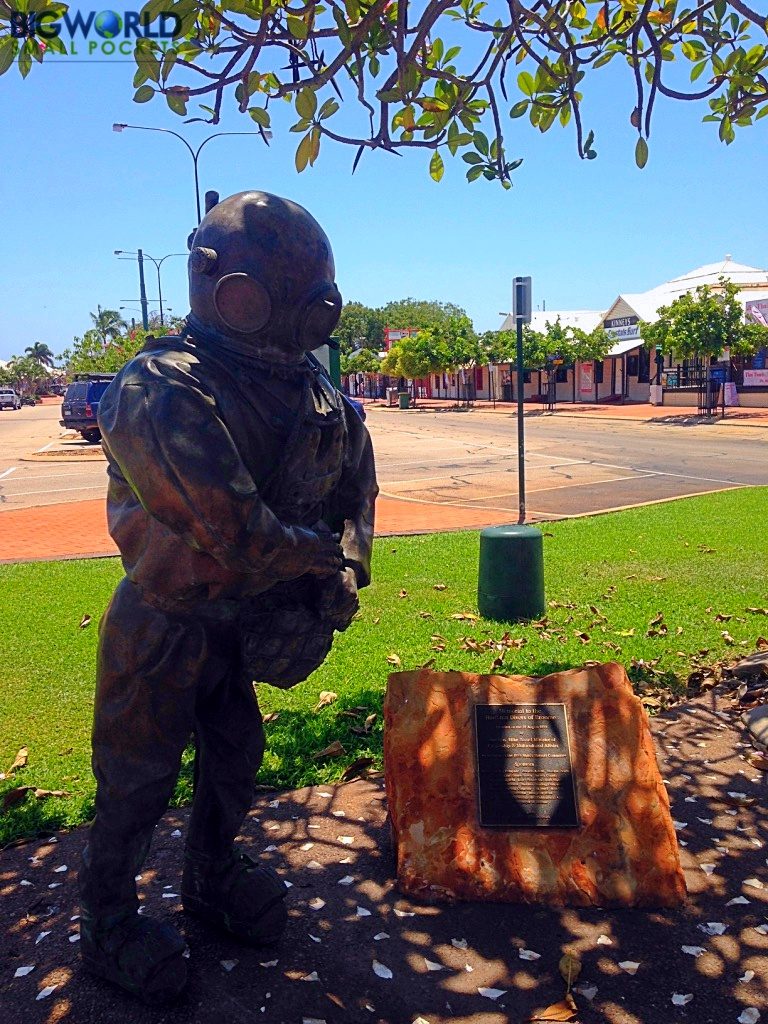 The main hub of Broome is also known as Chinatown, which wonderfully demonstrates the eclectic and diversity of this town's history and population.
Originally founded as a pearling colony, the search for and cultivation of these precious beauties is still a significant industry here in Broome and in the centre of Chinatown you'll find a number of luxury pearl shops selling the local real deal.
You'll also find many small independent shops, market-like arcades and cute cafes, which makes this compact commercial area a delight to wander around on foot.
And who can miss a trip to the world's oldest operating picture garden too?
There's also a number of sculptures and public art pieces in Chinatown, that belie more about Broome's history and the story of the pearling industry that put this isolated community on the map.
#2 Snap Sunset at Cable Beach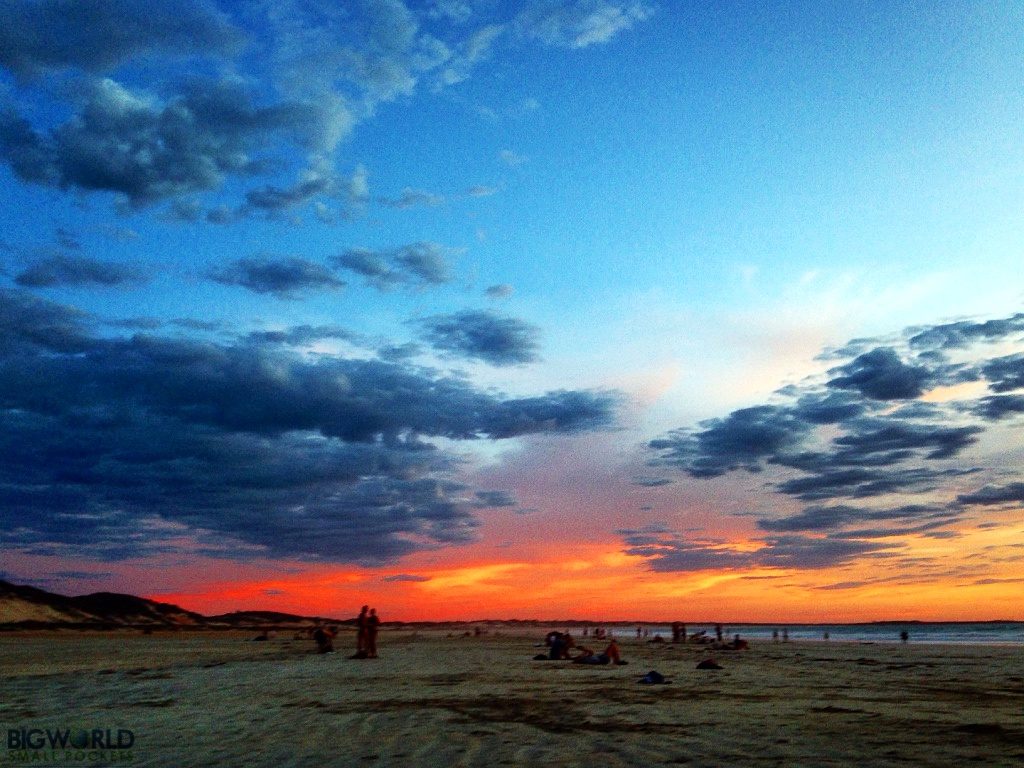 Broome's most famous spot, Cable Beach, is a 22km stretch of absolute paradise that you really can't miss.
In the day, relax on the white sand, swim in the crystal clear water or enjoy a picnic on the grassland above.
If you feel like a bit of fun, you can even enjoy a magical camel tour along here, right next to the Indian Ocean every morning – bizarre but true!
At dusk, head down to this iconic location to snap one of the most awesome sunsets in the whole of Australia!
If you have a 4wd, you can even drive down onto the sand itself at the northern end of the beach.
Without a doubt, this is definitely one of the best free things to do in Broome and one of the best sunsets in Australia!
#3 Enjoy a Dip at Town Beach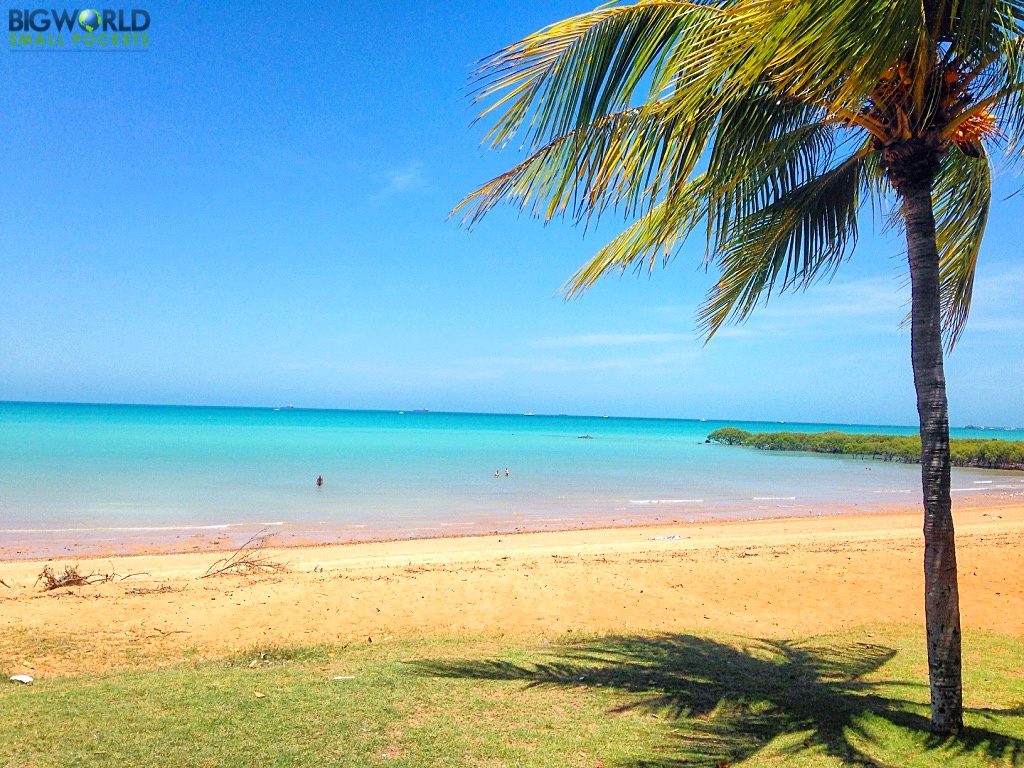 Aside from Cable Beach, Broome's other main sandy spot is Town Beach – surprisingly enough, located just on the outskirts of town!
A great favourite with families due to the safe swimming conditions and the fantastic children's park nearby, there's also a lovely hillside green area to stroll around here and a café where you can enjoy lunch with a view.
The parking is easy here too, so why not join the locals and check it out.
#4 Wander Among the Japanese Cemetery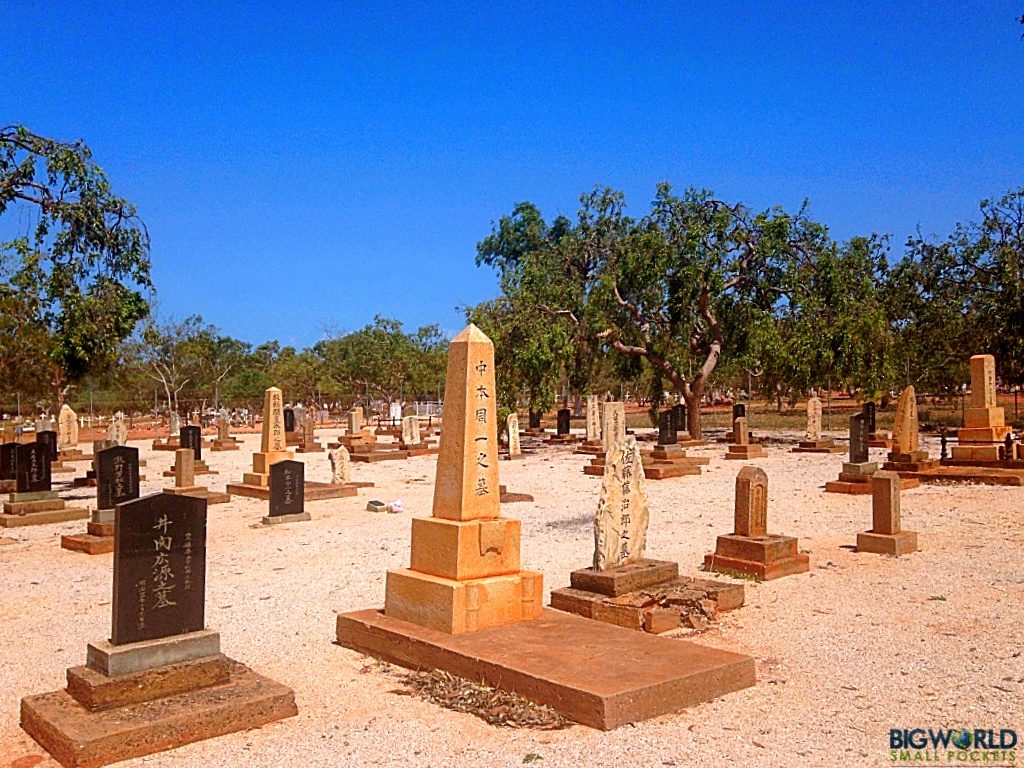 A beauty memorial in the centre of Broome town, this refurbished cemetery is a very peaceful place to spend a bit of time.
A fitting tribute to the many Japanese pearlers who lost their lives in Broome's water, I highly recommend checking out this cemetery to learn more about the town's incredible history and to enjoy a quiet and thoughtful space.
Strolling around for an hour gives a fascinating insight into what a unique place Broome is – it honestly feels so different to anywhere else in Australia I've been!
#5 Take the Jetty to Jetty Walk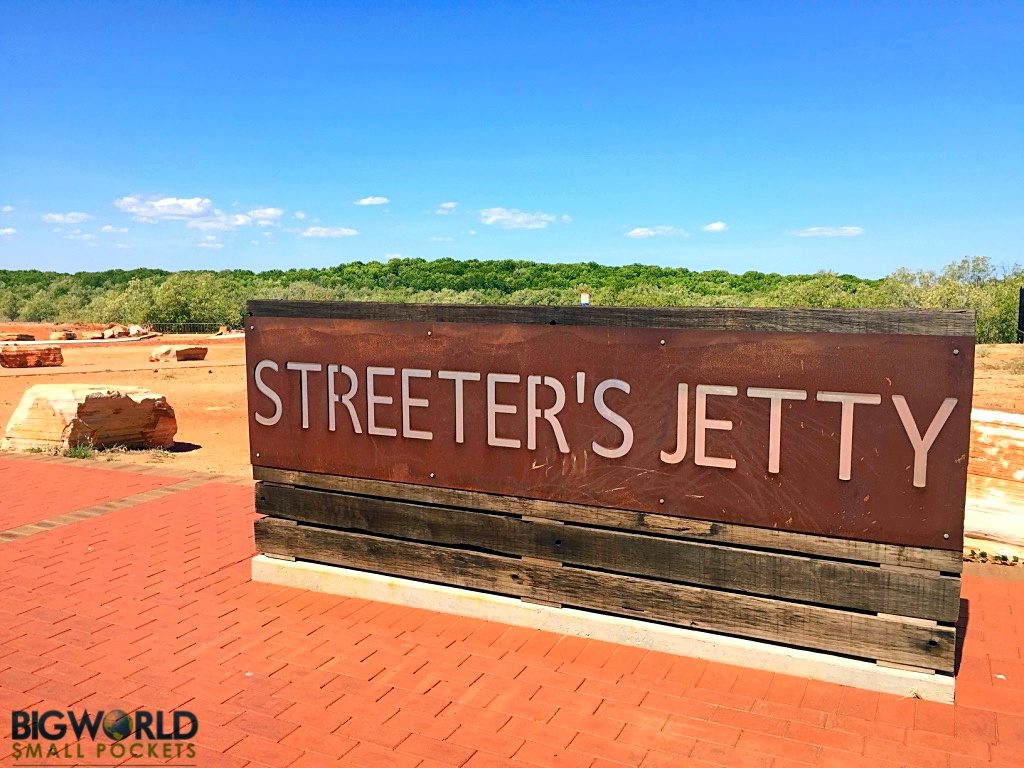 Another great free thing to do in Broome is to get up early and embark on the Jetty to Jetty Walk.
I say early, because you definitely don't want to be out in the middle of the day sun undertaking this one.
However, in the cooler morning time, this self-guided stroll around many of Broome's most fascinating sites is a real winner.
The trail is marked by distinctive red signs, which also contain a lot of historical and cultural information about the numerous points of interest you'll pass.
There's also a free smartphone app that runs alongside the trail too and the walk handily begins / ends at the respective jetties in Chinatown and at Roebuck Bay.
#6 Head Out to Gantheaume Point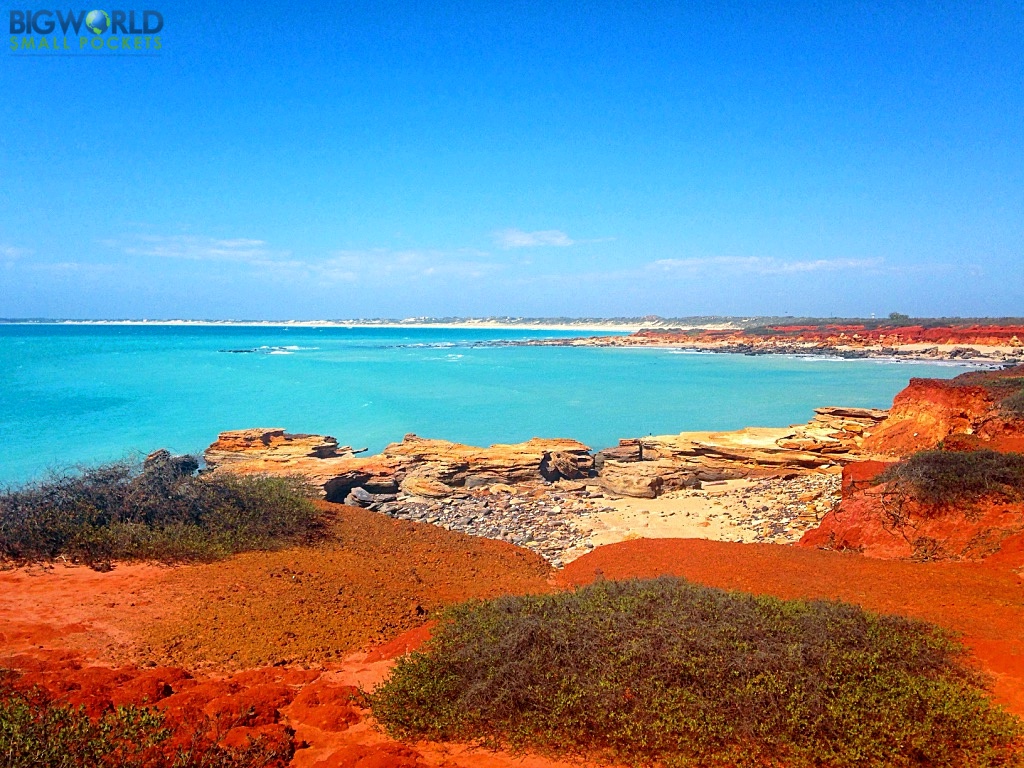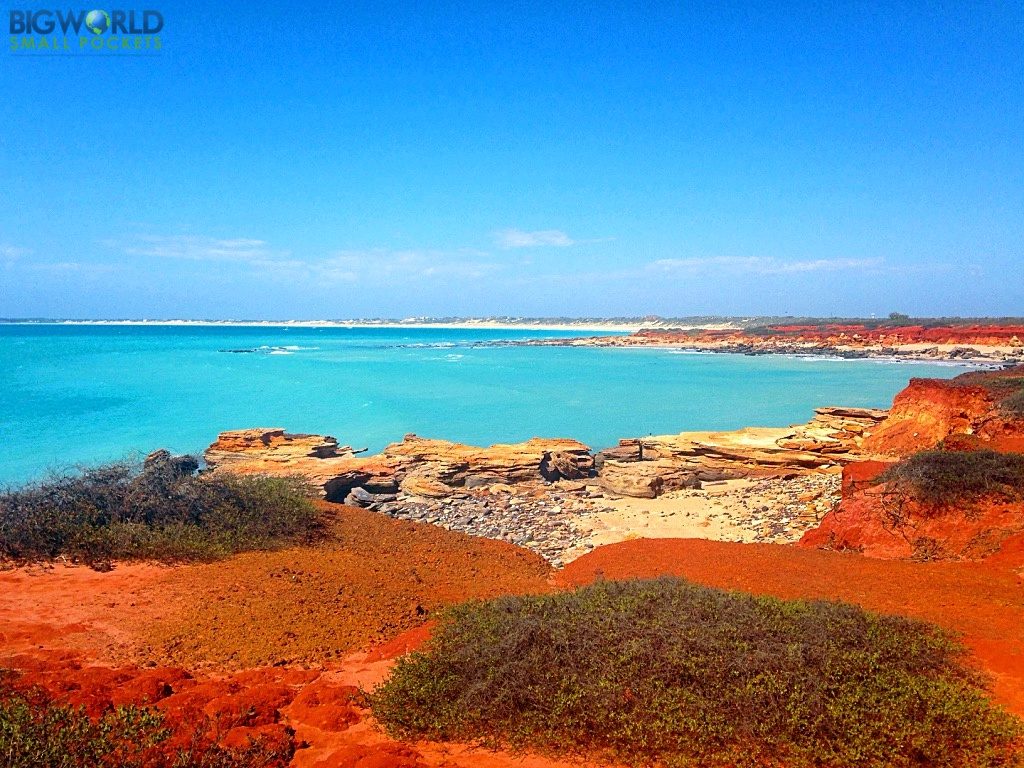 If you go anywhere a little outside the main areas of Broome, then make sure it is Gantheaume Point.
This stunning spot at the end of the peninsula is most famous for the 130 million year old dinosaur prints visible at low tide.
However, what everybody fails to talk about is just the spectacular colourscape from here that really has to be seen to be believed!
Those iconic Broome colours of red dirt and turquoise waters perfectly blend together here in one of the most breathtaking views I've ever seen, definitely making it one of the top free things to do in Broome.
We ended up spending hours at Gantheaume Point, just wandering around the rocks, snapping nonstop and enjoying the incredible views.
If you want quintessential Western Australia landscape pics, this is your place!
#7 Shop at the Markets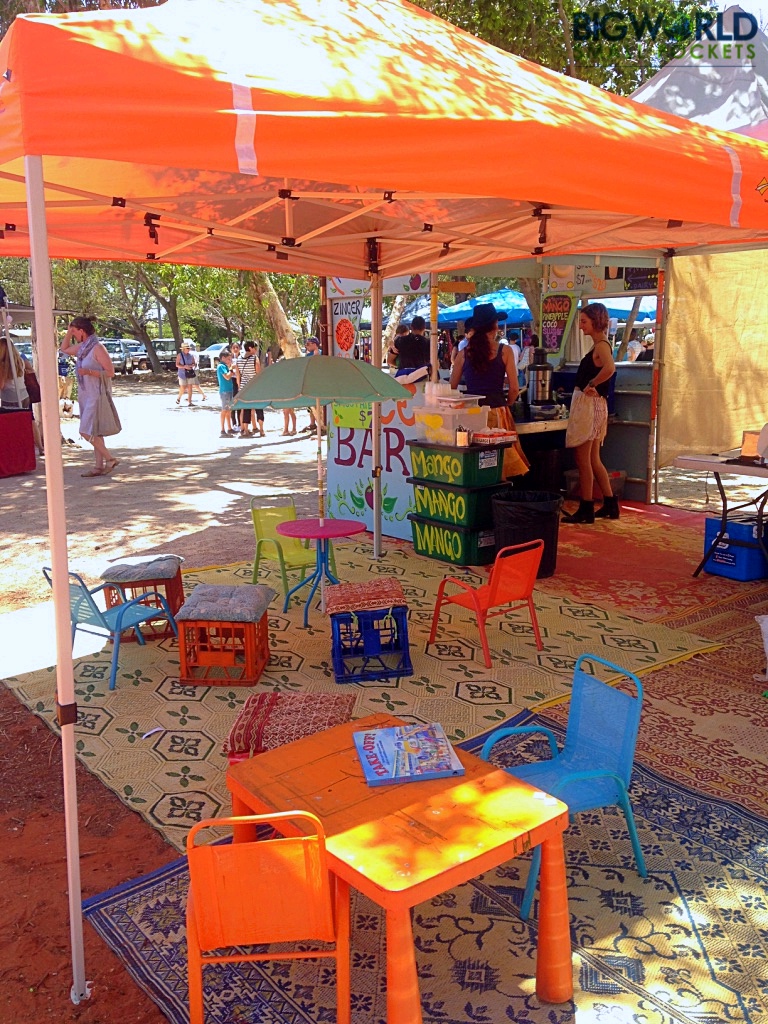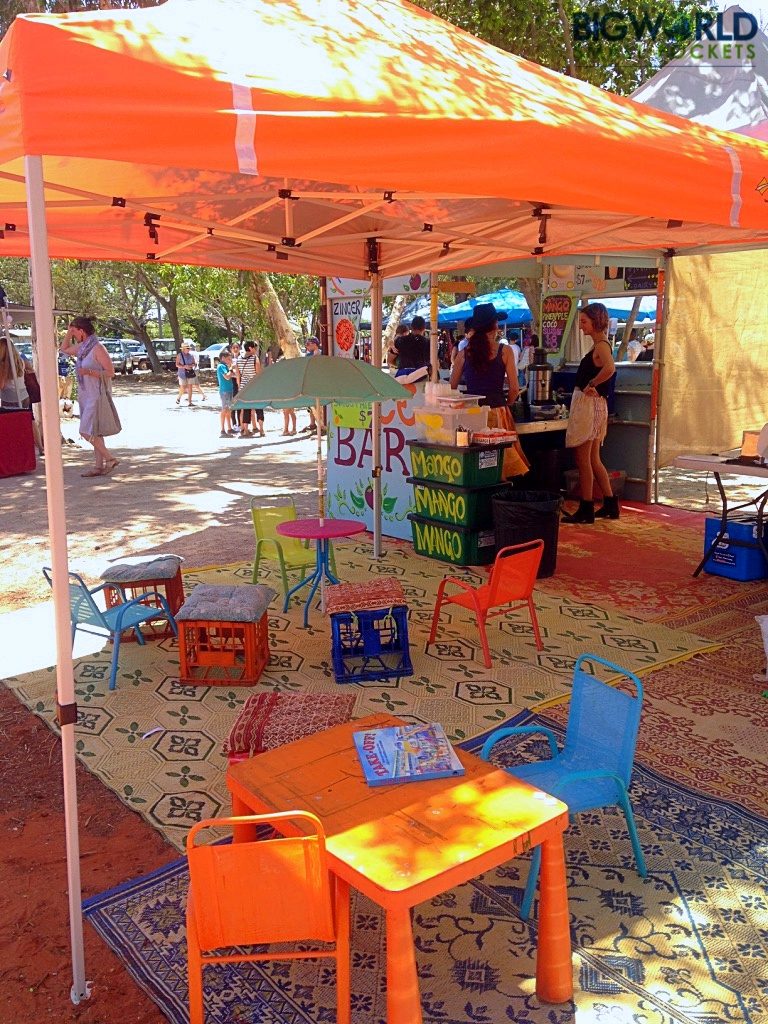 Strolling the weekend markets are another one of the best free things to do in Broome, when tons of local produce, like delicious mangos, are cheaply available.
There's also plenty of local art and craft products on sale in this creative and alternative town and if nothing else, people-watching here alone is great entertainment.
#8 Marvel at the Staircase to the Moon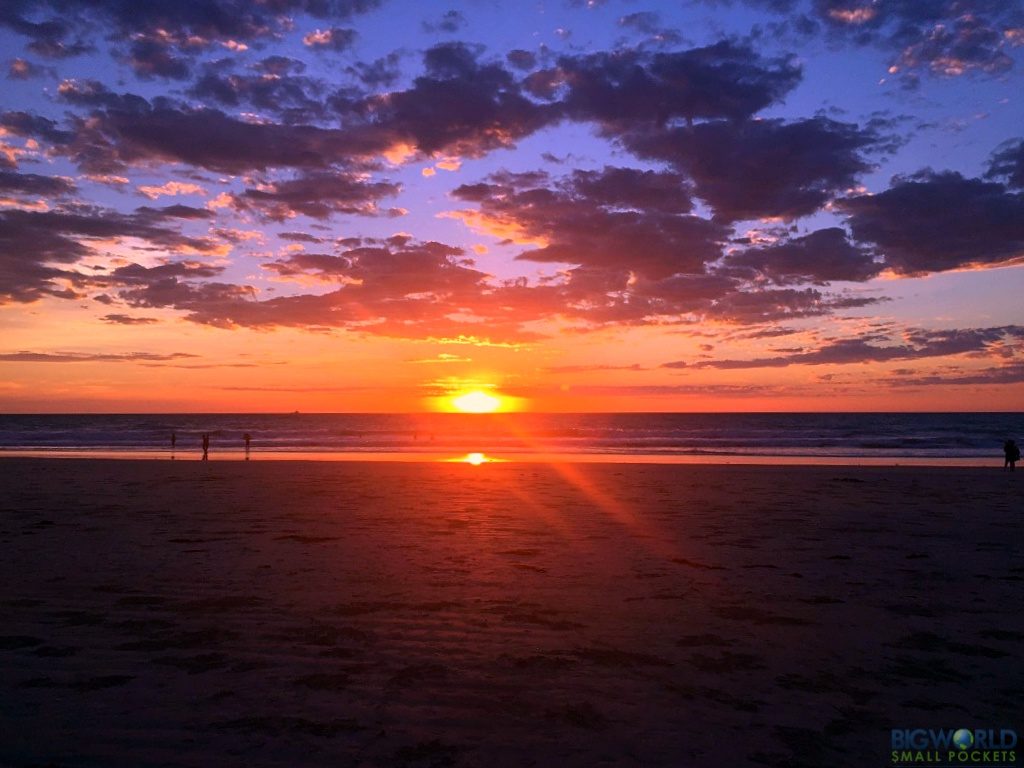 With such a stunning ocean backdrop, it's unsurprising that many of Broome's best free attractions are based around the water.
The Staircase to the Moon is one of those and refers to a natural phenomenon visible only at the very low tide on certain full moons nights between March and November.
Checking with the local tourist office is the best way to learn if your visit will coincide with this amazing spectacle.
If so, definitely make sure you head down to Roebuck Bay with your camera to capture this rare and very unique sight.
#9 Camp at Quondong Point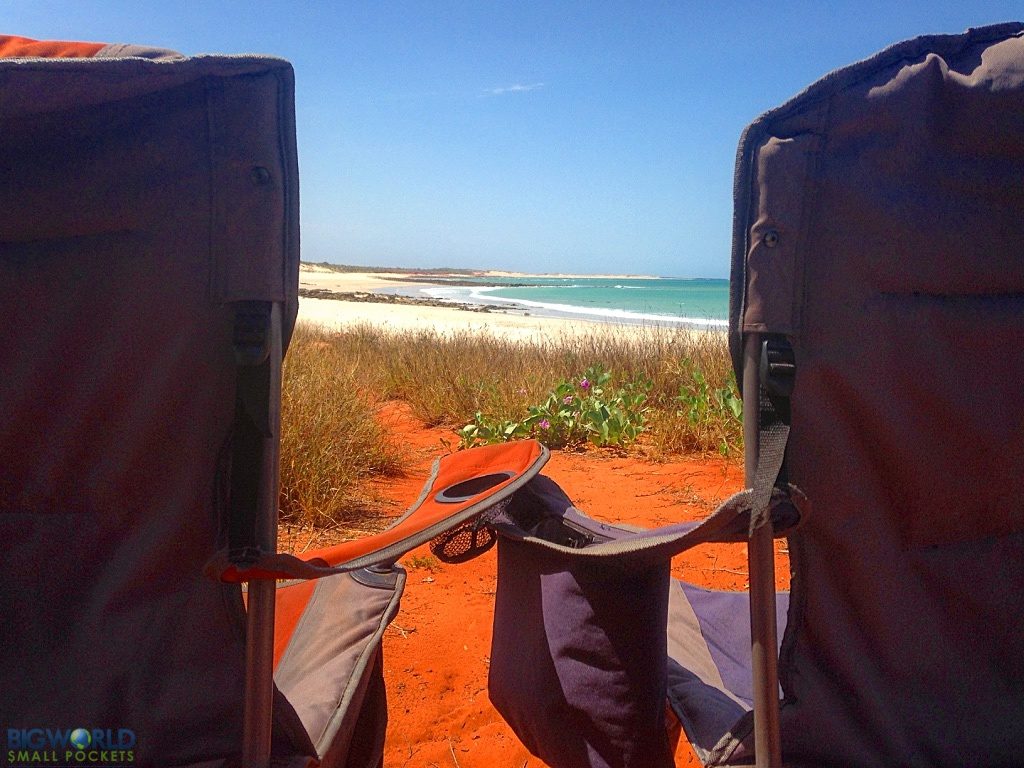 All jokes and hyperbole aside, Quondong Point is, without a shadow of a doubt, one of the best free places we camped in Australia.
Indeed, there was no question of it making our 6 month road trip highlight list.
Perched up a red sand dune, with sweeping views across deserted bays, this is the ideal spot to get away from it all.
Great for fishing, camping, 4wding and just some good old relaxation, it's kind of unbelievable that this place has remained a free camp when it's less than an hour drive from Broome.
Just ensure you take everything you need, including some shade, as there's no facilities here and the sun can be brutal.
Then just prepare to go off-grid for a few days in the best possible place!
#10 Visit the Church at Beagle Bay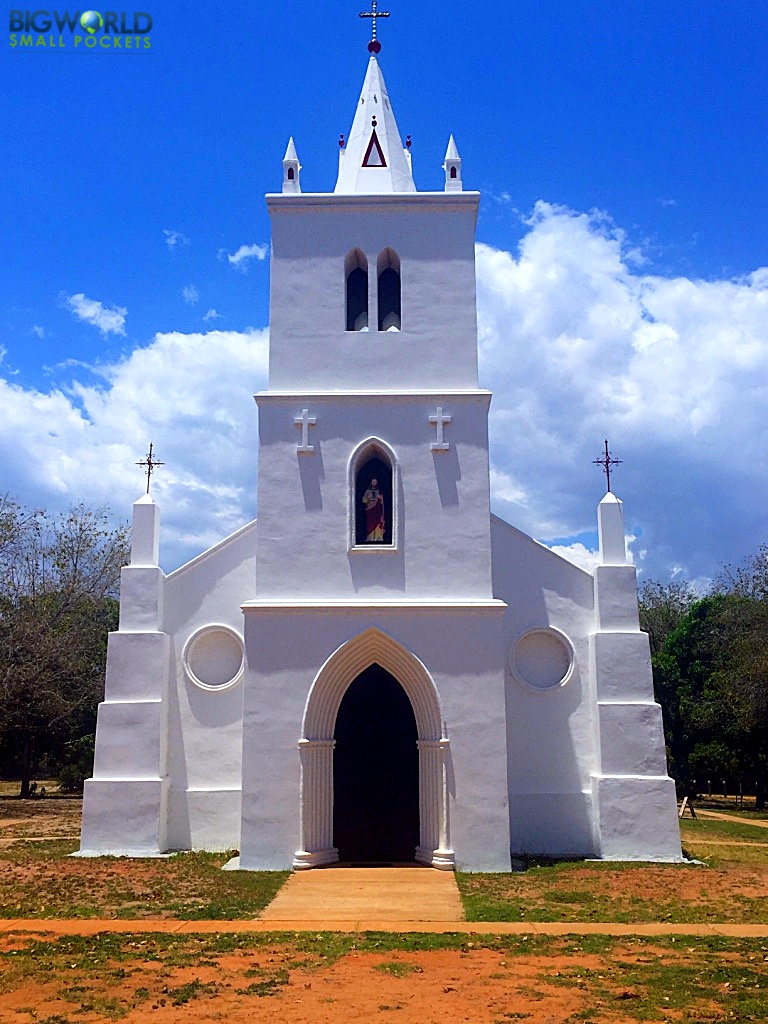 Known as the Dampier Peninsula, the cape area situated north of Broome is a fascinating place to explore in its own right.
If you're short on time however, and perhaps funds as well, then one of the best free things to do in Broome is to take a day trip up here as far as Beagle Bay.
This indigenous community of Beagle Bay have a fascinating historical church, constructed by some of the first European settlers, that delightfully incorporates the local mother of pearl resource – highly prized by the traditional owners.
The church is free to enter, although donations welcome, and as a highly unique building, it is well worth driving up here to have a look at.
If you then continue further up the peninsula, you can't miss the amazing Cygnet Bay Pearl Farm, which offers tours, camping and more.
Top Budget Travel Tips for Broome
Transport
Most people visit Broome as part of a long road trip either up the west coast from Perth or across the northern part of Australia from Darwin.
If you don't fancy a long drive however, then flights with Qantas or Virgin do depart regularly from Perth. They aren't cheap unfortunately, but check out Skyscanner to grab yourself the best deal.
Once you arrive in Broome, I highly suggest hiring a car, as public transport is scarce and many of Broome's best attractions are quite spread out.
Stay
There are several caravan parks as well as backpacker hostels in Broome if you're looking for budget accommodation.
We stayed at Cable Beach Caravan Park and can highly recommended, this well-located sight.
Just around the corner, Beaches of Broome was excellent and gets some great reviews.
Otherwise, check out my list of the best Broome caravan parks.
Services
Both Coles, Woolworths and IGA's can be found in Broome for grocery shopping.
The excellent library here has free wifi and most major banks have a presence in Chinatown.
Packing
#1 Good Camera – You will be pretty much snapping non-stop in Australia and will need a good camera to do this gorgeous country justice. I highly recommend the Sony A6000, which I use for all my travels and love, not least because it's light, compact and robust!
#2 Good Walking Shoes – There will be a lot of walking in Australia – from cities to national park! Make sure your feet are comfortable therefore with a pair of New Balance Trainers. Perfect for stylish strolling, I love mine
#3 Good Guidebook – I'm still a massive fan of the Lonely Planet Guidebooks and do think their Australia edition is well put together
#4 Good Water Bottle – Travelling in hot old Australia can be thirsty work, so make sure you have a metal water bottle that you can refill as you go, because tap water is drinkable… and free!
#5 Good Sun Hat – And there's no denying you'll need a good sun hat for protection in Australia too. In my opinion you can't go past this Hello Sunshine one, which is both gorgeous and ideal for keeping the rays off your face.
PIN IT FOR LATER!
So that's my list of the 10 best free things to do in Broome.
Have you visited this incredibly remote and different part of Australia?
What was your favourite budget-friendly thing to do there?