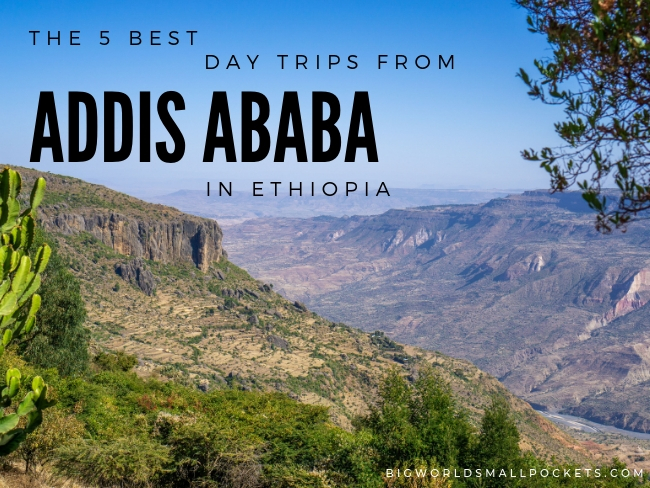 More and more travellers I met on my most recent trip to Ethiopia are spending longer and longer in its capital Addis, exploring under the skin of this city and getting to know its people and its hidden places.
If you ask me, that's pretty cool and so rather than hoping straight back on the tourist circuit in Ethiopia this trip, I decided to spend some good time in Addis too.
While this city isn't the easiest to navigate, the cleanest or the sort of place you fall in love with straightaway, it does have a gritty charm and plenty to explore.
So if you're planning on spending a few days in the capital too, then check this offering – the 5 best day trips from Addis Ababa.
---
Related Posts
---
This page contains affiliate links meaning Big World Small Pockets may receive a small commission on any purchases at no extra cost to you.
My day trips from Addis were kindly sponsored by Africa's Jewel Tours but, as always, all views are my own.
---
#1 Entoto Mountain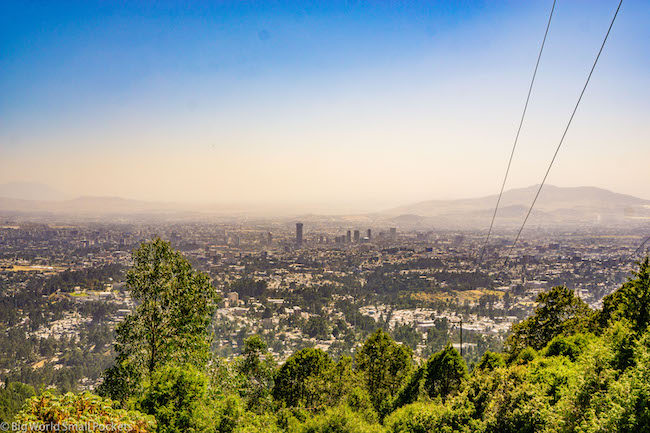 Situated to the north of the captial, the Entoto Mountain is actually pretty close to the city, but given the traffic here and the amount there is to do in the area, you can easily make this into one of the best day trips from Addis Ababa.
With churches a plenty at the top – which is a lofty 3200m high – start here and spend a few hours exploring the pious Ethiopians praying, bowing and paying their respects. The Entoto Maryam Church also has a museum attached to it.
Then start to make your way down the hill to view the amazing lookout over the city, before continuing onto the famous Shiro Meda market – the best place to shop for textiles in the capital and a dream if you're looking to get souvenirs or some traditional clothing as it's best and cheapest!
It's also a lot safer than the huge, main Merkato – just an FYI!
#2 Debre Libanos
Around 100km north of Addis, past Entoto and keep going on for an hour or 2, is one of Ethiopia's main monasteries.
Debre Libanos is one of the most sacred churches in Ethiopia, even if it doesn't look like it!
Yup this isn't one of the most impressive or imposing religious buildings in the country (it was rebuilt during the ruin of Haile Selassie after the original from the 13thC was destroyed) but is definitely worth a visit.
From its interesting history of a hermit saint that founded the monastery (and is buried here) to the cave he lived in and the museum that has been set up to mark this important history, it's a great and informative day trip from Addis.
Entrance to the church and attached museum is 200 ETB – it's worth it for the stained glass windows and people-watching of the pilgrims – although do be advised menstruating women or those who had sex in last 48 hours are asked not to enter!
You can also head to the cave where the hermit saint – Tekla Haimanot, one of Ethiopia's revered – spent his time and is said to be the source of the Holy Water found at this site.
I visited Debre Libanos with Africa's Jewel Tours from Addis, who covered all the entrance fees as well as that of a guide, driver and lunch.

I can't recommend enough for their great service and well-organised approach, so definitely check them out if you want to explore around Addis and beyond. Contact them on +251 116 662 222 or at [email protected] to make an enquiry.
After the Monastery, Africa's Jewel Tours took me to visit the Portuguese Bridge – an amazing area a short drive away that features a stunning lookout over an impressive canyon here.
The bridge isn't much to write home about, but the short walk down to the waterfall and the chance to spot the Gelada Baboons here, as well as take in the picturesque view, made it more than worthwhile.
The hotel at the top – The Ethio German Park Hotel – is a nice place for a traditional coffee and a snap or 2. You can also camp here!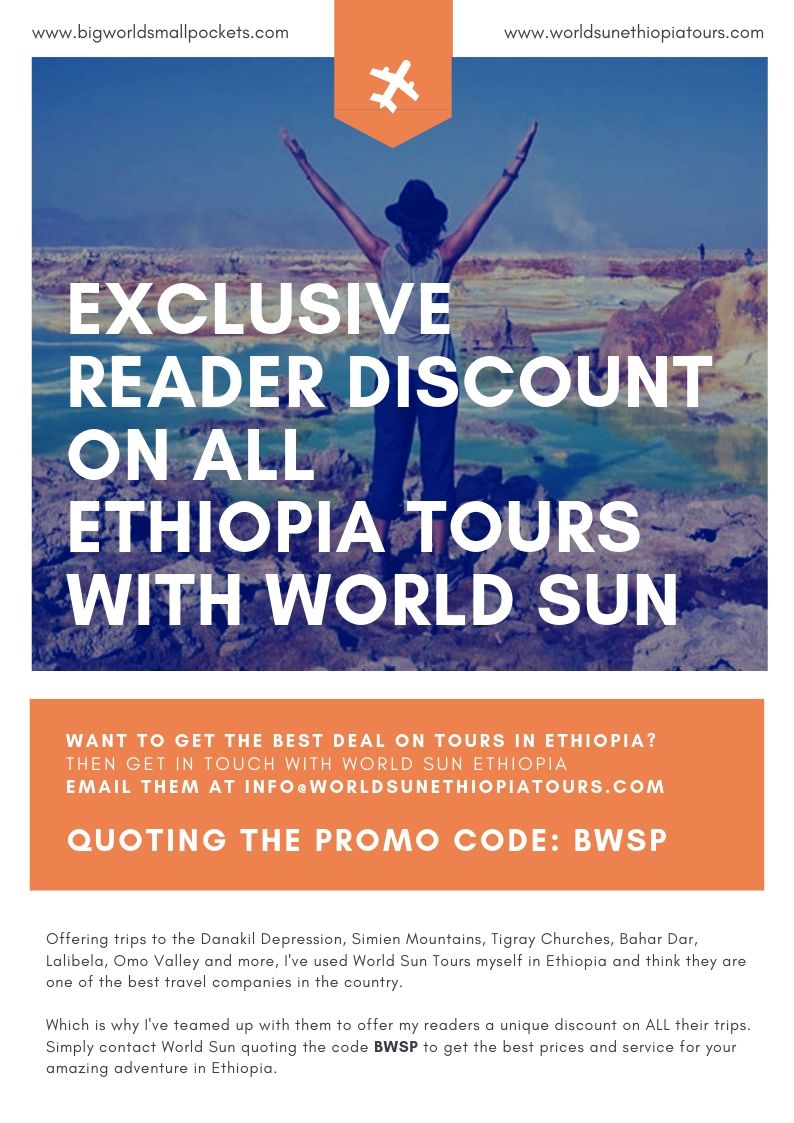 #3 Bishoftu (Debre Zeyit)
South from Addis, the Bishoftu (formerly known as Debre Zeyit) doesn't look like much at first, but stick with it, because the main attraction here are the crater lakes, which do make this one of my favoruite day trips from Addis Ababa.
A favourite retreat for wealthy city dwellers, there are a number of deluxe lodges here where you can spend the night.
Otherwise, the drive there and back, plus a few hours to take in the multiple bodies of water makes it more than achievable in a day.
The best lake here is generally acknowledged to be Lake Babogaya, which has a scenic backdrop of Mont Yerer.
Lake Hora and Lake Bishoftu are also popular, while Laka Chelekleka offers the opportunity to spot flamingos and pelicans among a range of other bird species.
#4 Awash National Park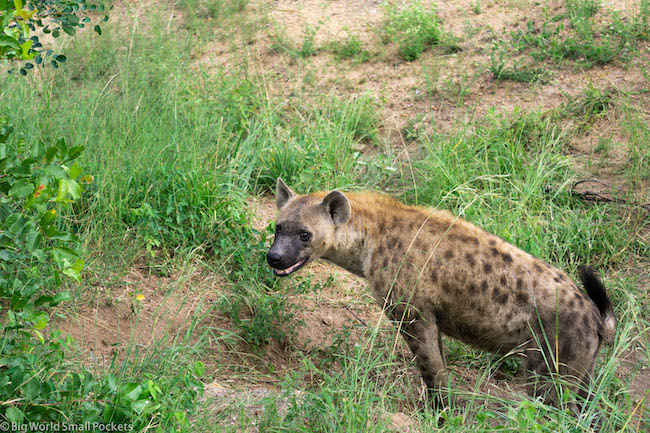 Heading east towards the cities of Dire Dawa and Harar, Awash National Park can either be arranged as one of the top day trips from Addis with Africa's Jewel Tours or as a convenient stopover on your way to one of these Eastern areas of Ethiopia.
A 2 hour drive to get there, this park offers the chance for some amazing bird-watching and wildlife opportunities and take in the impressive volcanic landscape.
The park also boasts an area of Hot Springs.
Swimming here is not advised given the presence of crocs and dangerous quicksand, but the surrounding area is beautiful!
The Fantale Crater, which is 2000m above sea level, is another must-see spot in Awash National Park, offering great views and some strenuous hiking to the top if you're feeling energetic.
After this, continue onto the Awash Falls and the gorge below, before heading to the infamous Hyena Den – best visited at dusk when the animals emerge from their dens.
Not to be confused with Awasa – a city set on a lake that boasts hippos among its inhabitants – Awash is a great place to get a flavour of a very different side to Ethiopia if the rest of your travels will be in the north of the country only.
#5 Tiya Stelae Field
Probably the least-visited UNESCO World Heritage site in Ethiopia, the Tiya Stelae Field can be visited as part of a long, but one of the most worthwhile day trips from Addis Ababa, taking around 2 hours each way by local bus
It's also very common for those heading to Arba Minch (perhaps for an Omo Valley tour) to stop here for lunch on their way down, so if you are planning to head this way, maybe wait and combine the 2!
The site of a mystifying 41 Stelae (some up to 5m high) with engravings and the marked graves of people who died around 700 years, very little is known about this place.
If you want to stay nearby, the town of Butajira is your best bet, which has a beautifully coloured crater lake – Lake Hare Sheitan – on its outskirts.
PIN IT TO PINTEREST!
So there you have it, my 5 best day trips from Addis Ababa in Ethiopia.
When are you getting this city… and this country… on your list?!