I must be getting old, because I honestly think I prefer Munich to Berlin these days!
And to celebrate, here's my list of the top 17 things to do in Munich, including special tips for special summer and winter visits.
The capital of Bavaria in Germany, this city has long been the heartland of this region's culture, but now with a growing tech-bro community, plenty of festivals, some of the best weather in the country and the Alps on the doorstep, it's hard to argue this city is blazing a pretty punchy tourist trail.
From castle visits to palace tours, beer gardens and lovely parks, a historic centre and even some landlocked surfers thrown in for good measure, Munich is a mighty contender for the top German city to visit IMO, so here's my pick of the city's best attractions… oh and a picture of me with a large beer scoffing a pretzel, obvs.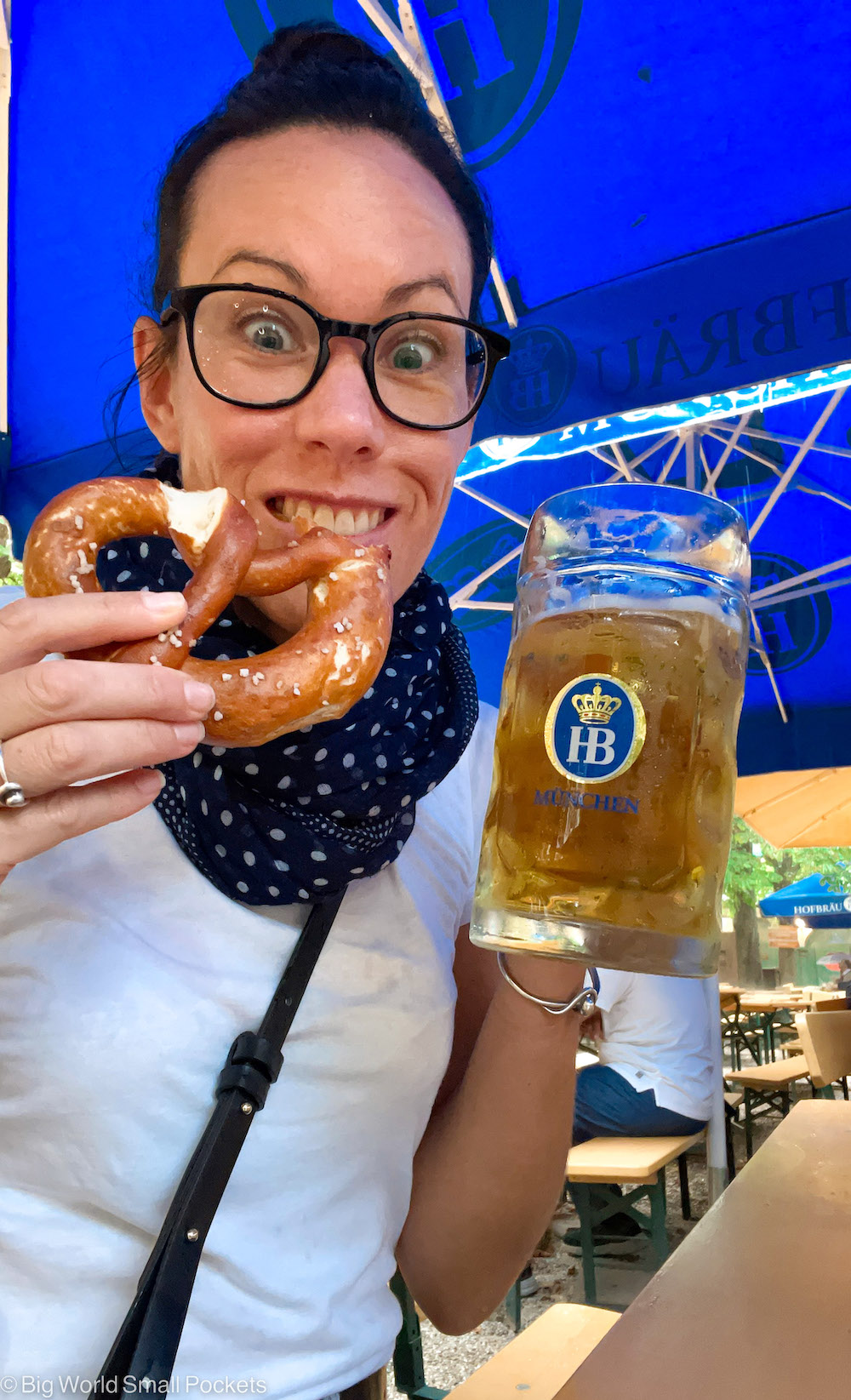 ---
Related Posts
---
This page contains affiliate links meaning Big World Small Pockets may receive a small commission on any purchases at no extra cost to you.
---
Things to Do in Munich in the Summer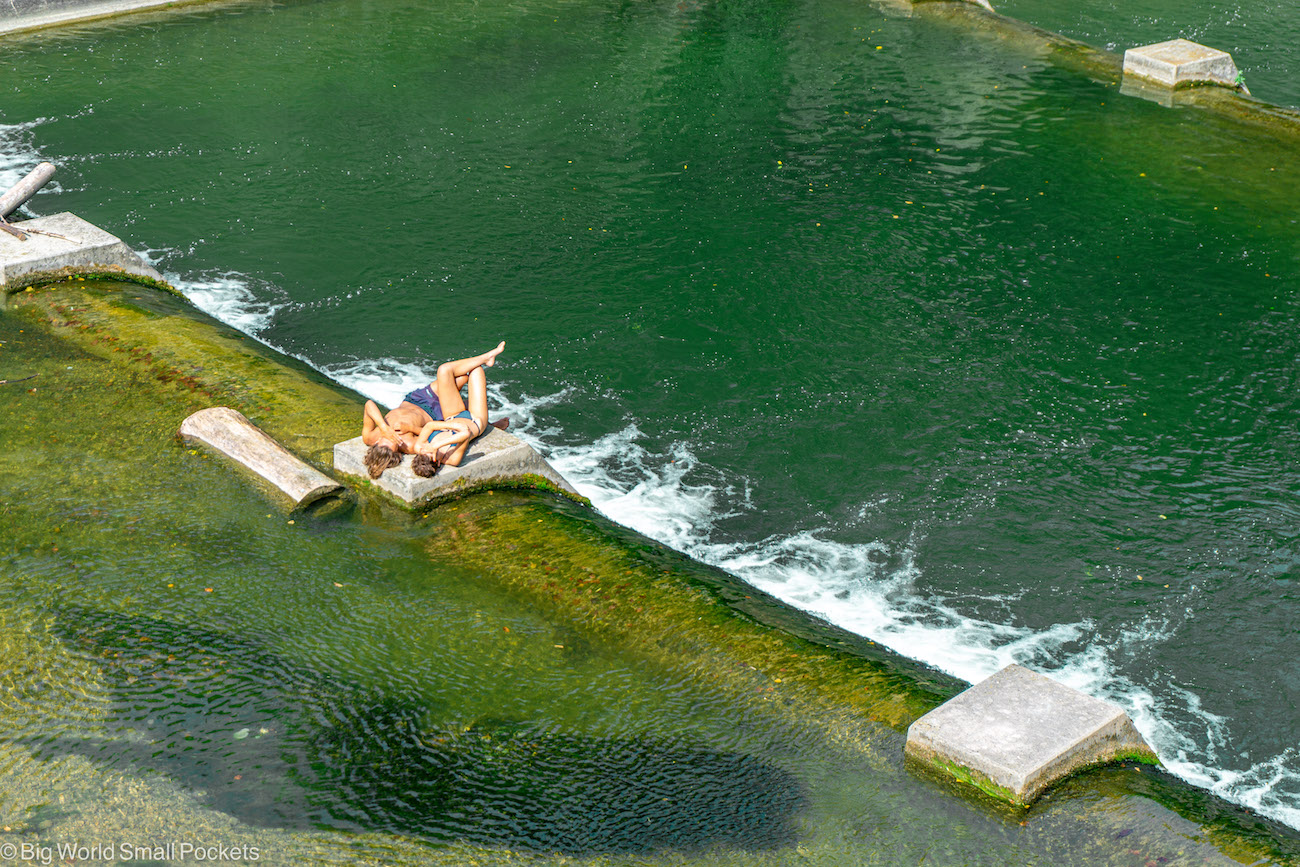 It's in the summer that Munich really comes to life in my opinion and taking in some of the lovely warm, warm weather care of the city's many parks and beer gardens is definitely the best way to enjoy it and revel with the locals.
Top parks in the city to enjoy include the Hofgarden – easily strollable from the city centre, the English garden – with its quirky river surfers and Japanese tearoom, and the highly amble-able Maximiliansanlagen, located just over the river in east Munich.
Don't miss the markets either during the summer season, such as the iconic Viktualienmarkt – the perfect place to grab some local produce for a picnic, or the summer evening outdoor classical concerts, which make the ideal, refined alternative to handing out in a beer garden and going heavy on, well, the beers!
Things to do in Munich in the Winter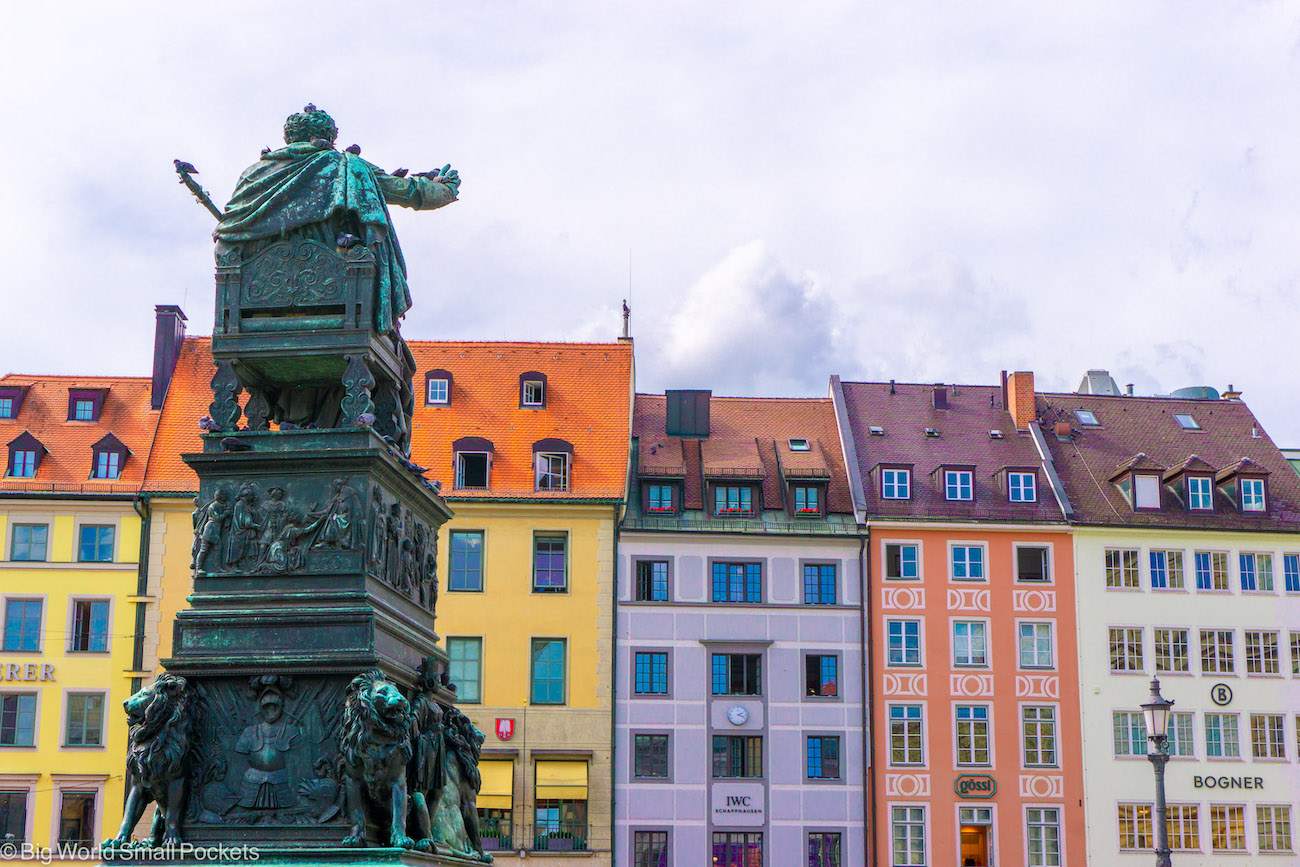 But it's not just the summer that's great for visiting this city, as there's also a ton of things to do in Munich in the winter.
Let's not forget Oktoberfest, which marks the beginning of the end of the summer season, with its huge crowds, lederhosen and unbridled, musical merriment.
And of course, this being Germany, the Christmas markets are in full force come December in Munich too.
Wander around them, drink glühwein, eat roasted almonds, buy some cute decorations and forget about the real world – the perfect festive feels.
The main one is located in Munich's central Marienplatz.
Or for the more adventurous, there's tons of winter sports on offer in this city too – from cross-country skiing, sledding and curling, you can even indulge (or not!) in an outdoor ice bath with the locals if you're feeling brave!
But now to get on with my list of the top 17 things to do in Munich year round…
#1 Marvel at Marienplatz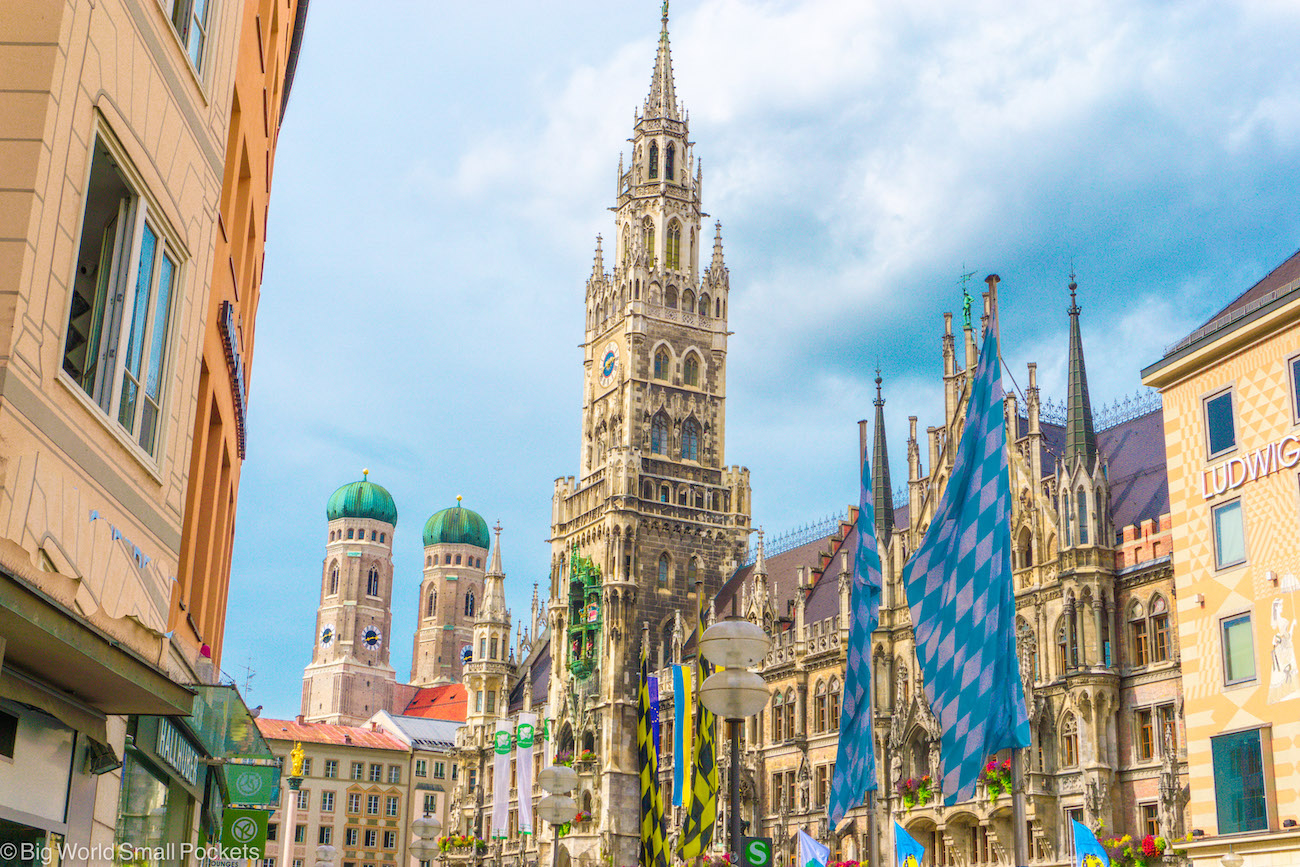 Christmas market or no Christmas market, this central square in Munich is a hotbed of tourist action and heading here to join the crowds and marvel at the centre of this historic city is a must on your list of top things to do in Munich, and a great place to start your timein Bavaria too.
Translated as Mary's Square, this central plaza dates back to the Middle Ages and is now dominated by the City Hall, St Peter's Church and the Marien statue, from which the square's name derives and which dates back to 1638.
#2 Tour the City Hall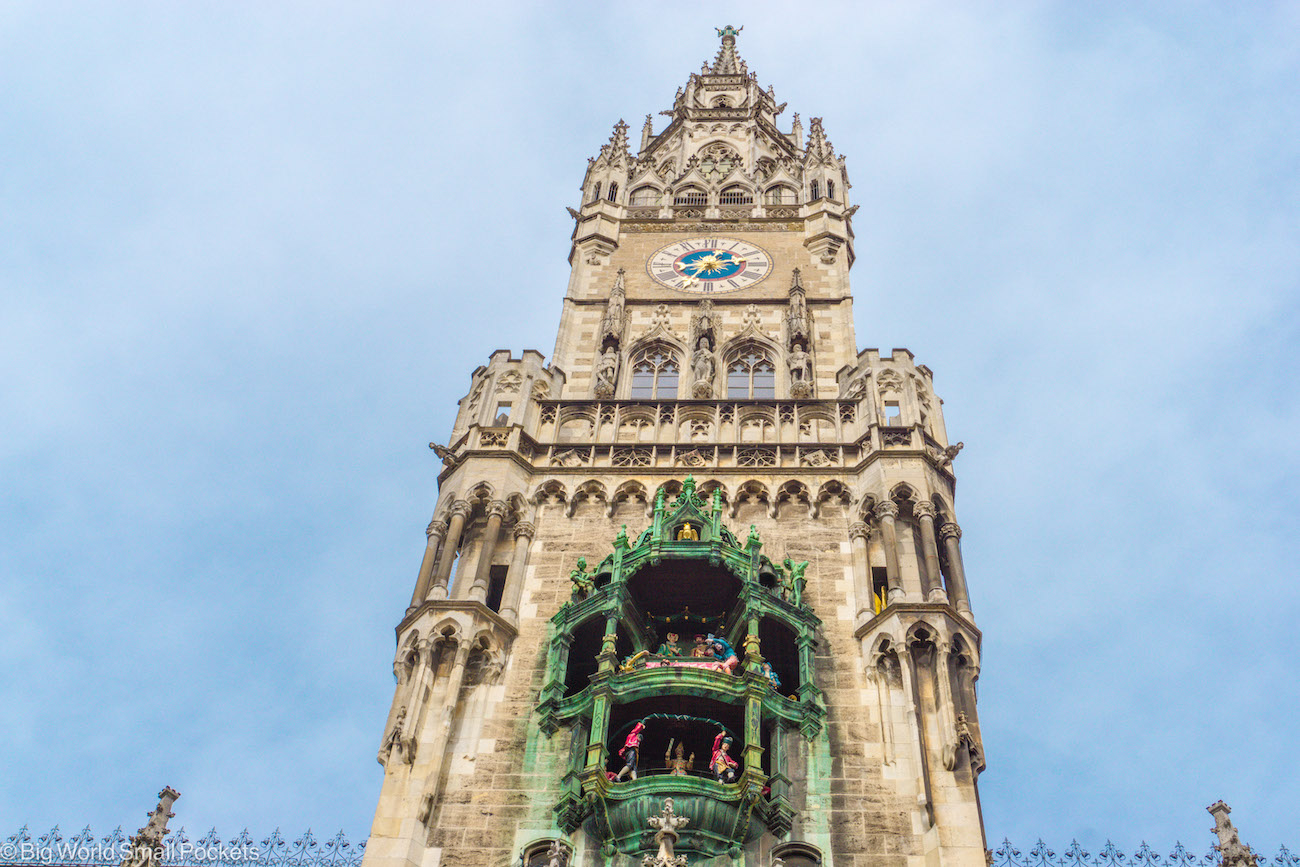 The New City Hall (actually not that new because it dates from 1874), is the unmissable icon as soon as you enter Marienplatz.
Built in a neo-Gothic style and home to the city council, its tower measures a hefty 85m high and can be accessed care of handy elevator that will allow you stunning views from the top.
You can also see the performance of the famous Rathaus-Glockenspiel here, which sounds daily at 11am, 12pm and 5pm.
Timing your visit with this performance is definitely one of the best things to do in Munich.
Check out this option if you want to take a tour of Munich's iconic City Hall.
#3 Climb the Frauenkirche Cathedral Tower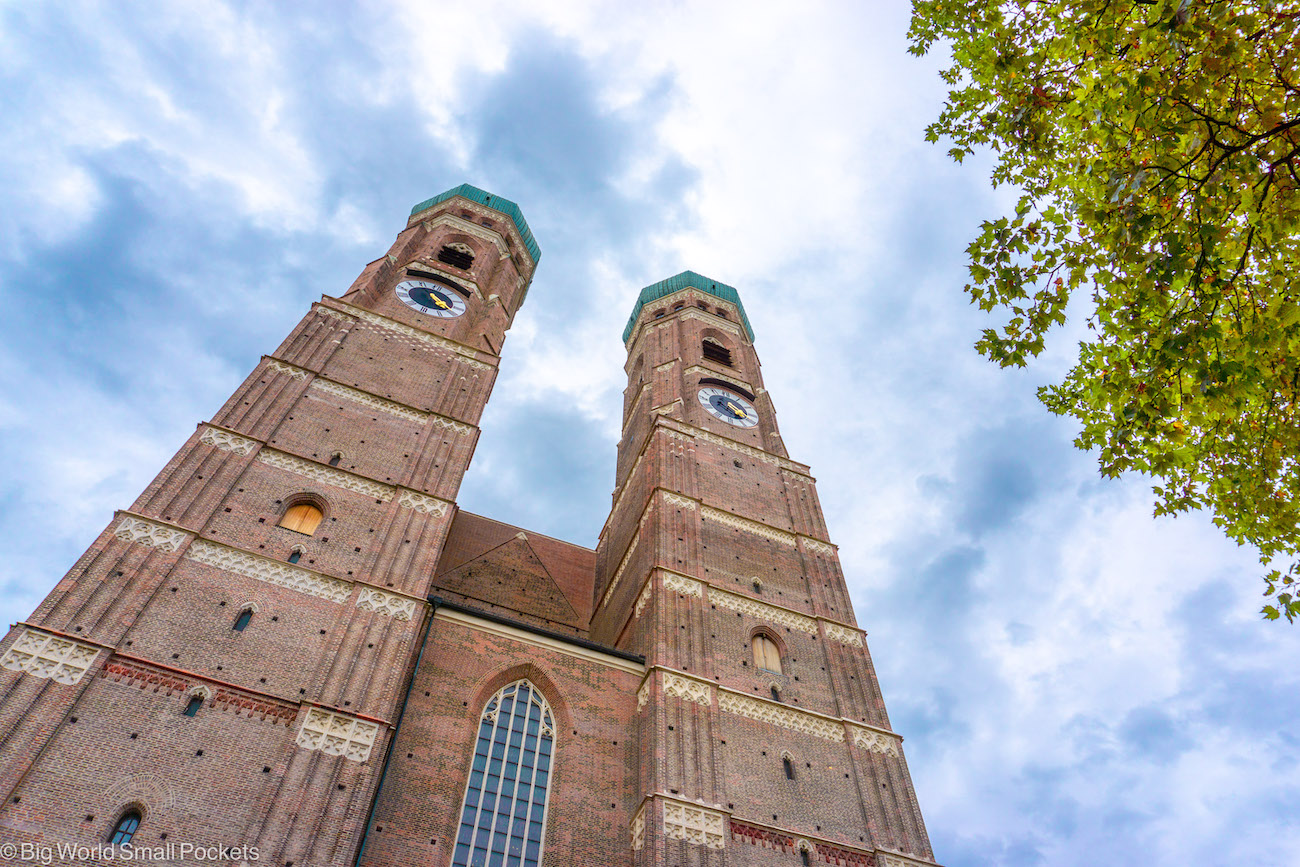 And at the edge of the Marienplatz square is the gorgeous Frauenkirche Cathedral.
The central religious building in this city, the church is officially known as Münchner Dom (translated, rather obviously, as Munich Cathedral), but is alwasy referred to as Frauenkirche by city locals.
A late Gothic Cathedral, built in the 15th century, its green-domed towers can be seen from across the city centre – they're one of the highest structures here due to strict planning laws subsequently imposed – and visitors can climb the south tower for great views that stretch all the way to the Alps on a clear day.
Measuring 98m tall, the towers were completed in 1488 and the whole Cathedral can seat 20,000 people.
It also boasts an impressive art collection, dating from the 14th to 18th century, so it's a pretty great place to visit on all fronts!
#4 Visit the Alter Hof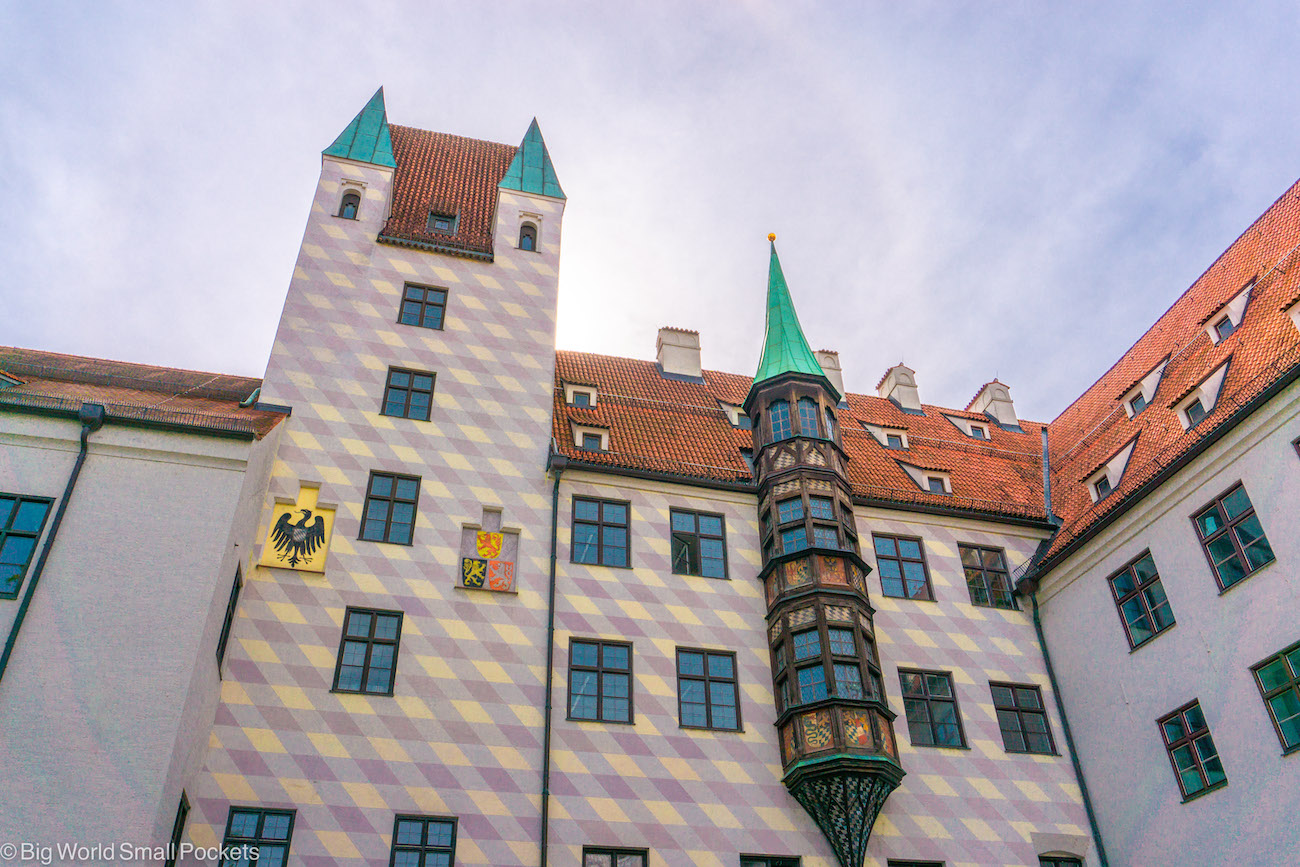 Last but not least when it comes to the top things to do in Munich around Marienplatz, it's visit the Alter Hof, which translated as Old Court.
The former imperial palace to Louis IV, this building (like many in Munich) was badly damaged by Allied Forces in World War II, but was reconstructed partly in a post-modernist style, which makes for an eclectic structure!
Inside there's now a range of exhibitions on offer to visitors, including one about Münchner Kaiserburg – the Imperial Castle in Munich.
Don't miss wandering the vaulted cellars of this historic building, as well as the inner courtyard, renaissance arcades and the Mint Yard.
#5 Hit up a Museum or 2!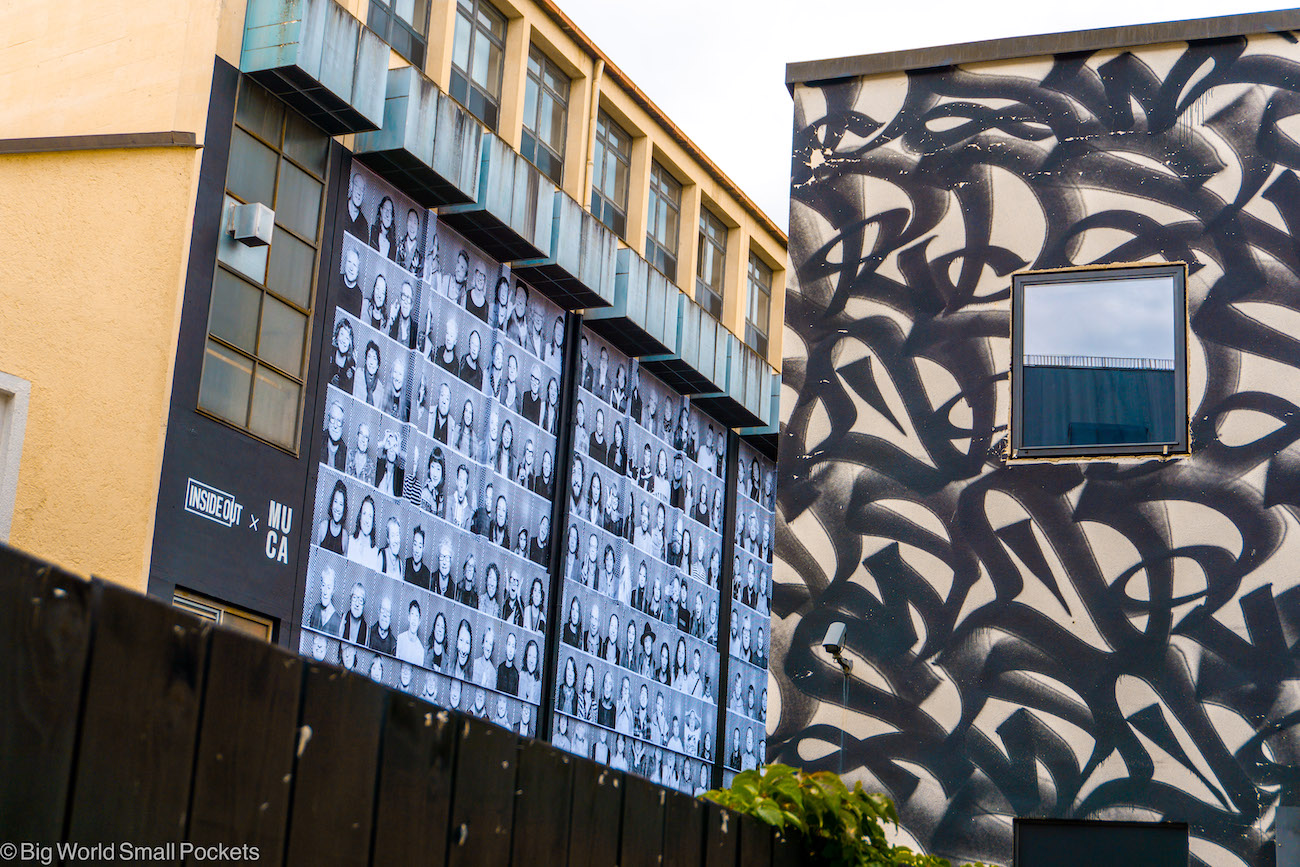 And after all that sightseeing, it might be time to take your foot off the walking pedal a little bit and enjoy some quiet time in one of Munich's wonderful museums and galleries.
Centrally, the Kunstarkaden is a fantastic modern art museum that's easily walkable from Marienplatz.
Don't miss the famous Juliet Capulet statue, which is nearby, if you come here.
Otherwise, there's the Deutsches Museum, the world's largest science and technology museum, or the Museum of Urban and Contemporary Art (MUCA), located at Hotterstraße 12, which has some super displays of street art and graffiti.
Set within a former substation of the public utility company, the MUCA is open Wednesday through Sunday, tickets cost 9€ for adults and are free for children under 12.
#6 Snap the Rindermarkt
This beautiful square is located close to the MUCA and offers some super photo opps care of its cattle quirky cattle statue (plus fountain!), which harks back to the days when this square was once the site of a cow market.
One of the oldest streets in Munich, there's a range of traditional companies and shops here and the beautiful Ruffinihaus building can be seen here too – it's a series of 3 houses with ornate decorative facades built between 1903 and 1905.
The must-see Lion's Tower is also situated set at the edge of Rindermarkt.
This strcuture dates from the 12th century, is 23m tall and boasts seven floors. The history of the Tower isn't known – some believe it was part of the original city walls, while others believe it was once a city water tower.
#7 Be Wowed by Asamkirche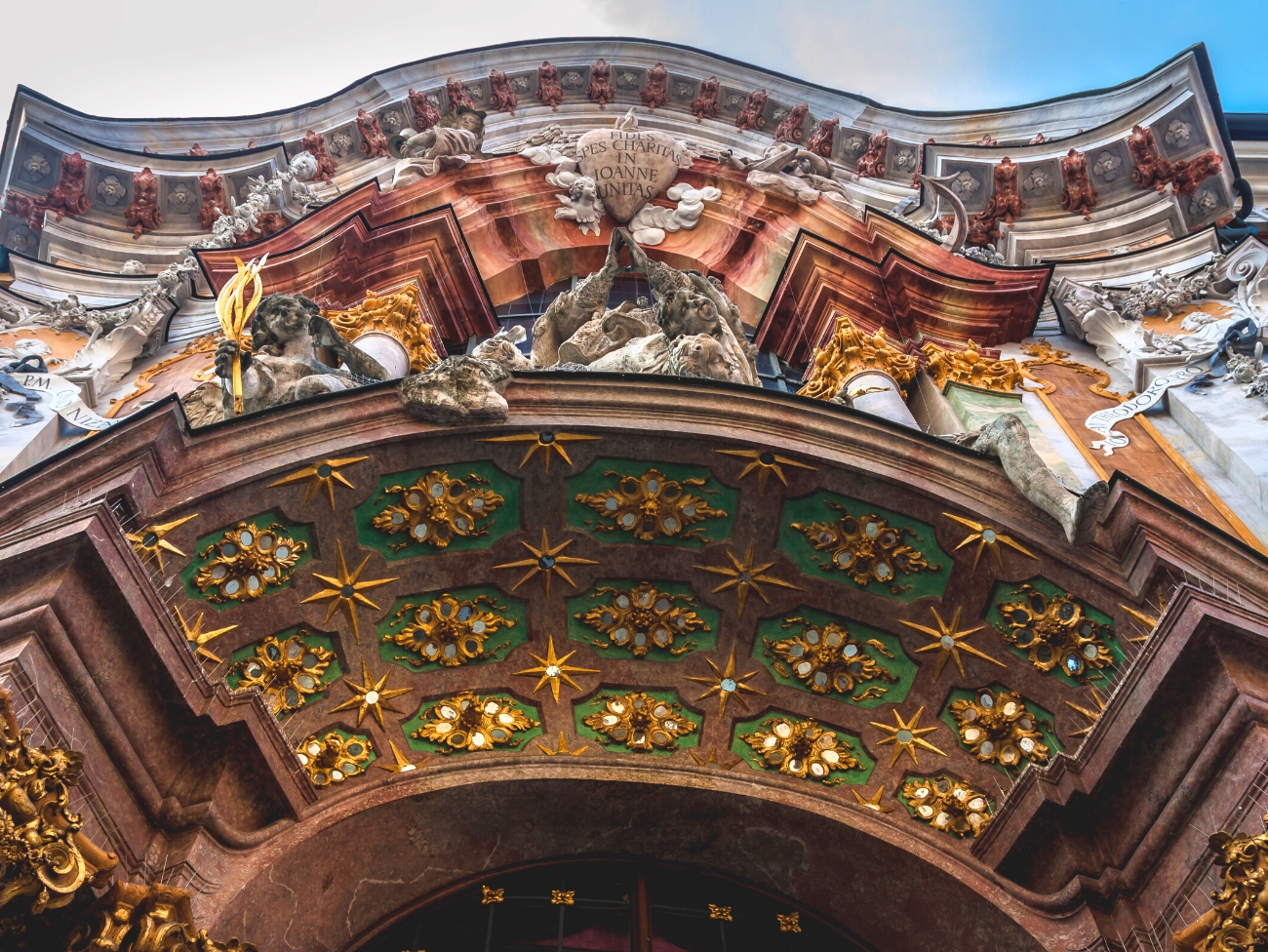 And talking of the ornate Ruffinihaus, Asamkirche is another of this city's most decorated structures and being wowed by it, is definitely one of the best things to do in Munich.
Dating back to the 1700s, the Barque beauty of Asamkirche was originally constructed as a private chapel, but is now open to the public.
A tiny space, there's a plethora of artwork and sculptures squeezed into this striking place and, if you're lucky enough to time your visit right, you can sometimes hear an organist playing live in the church too.
Otherwise, head here in the evening to see it ambiently lit by smokeless candles.
Lavish does not do the interior justice!
#8 See the Sendlinger Tor & Shop Till you Drop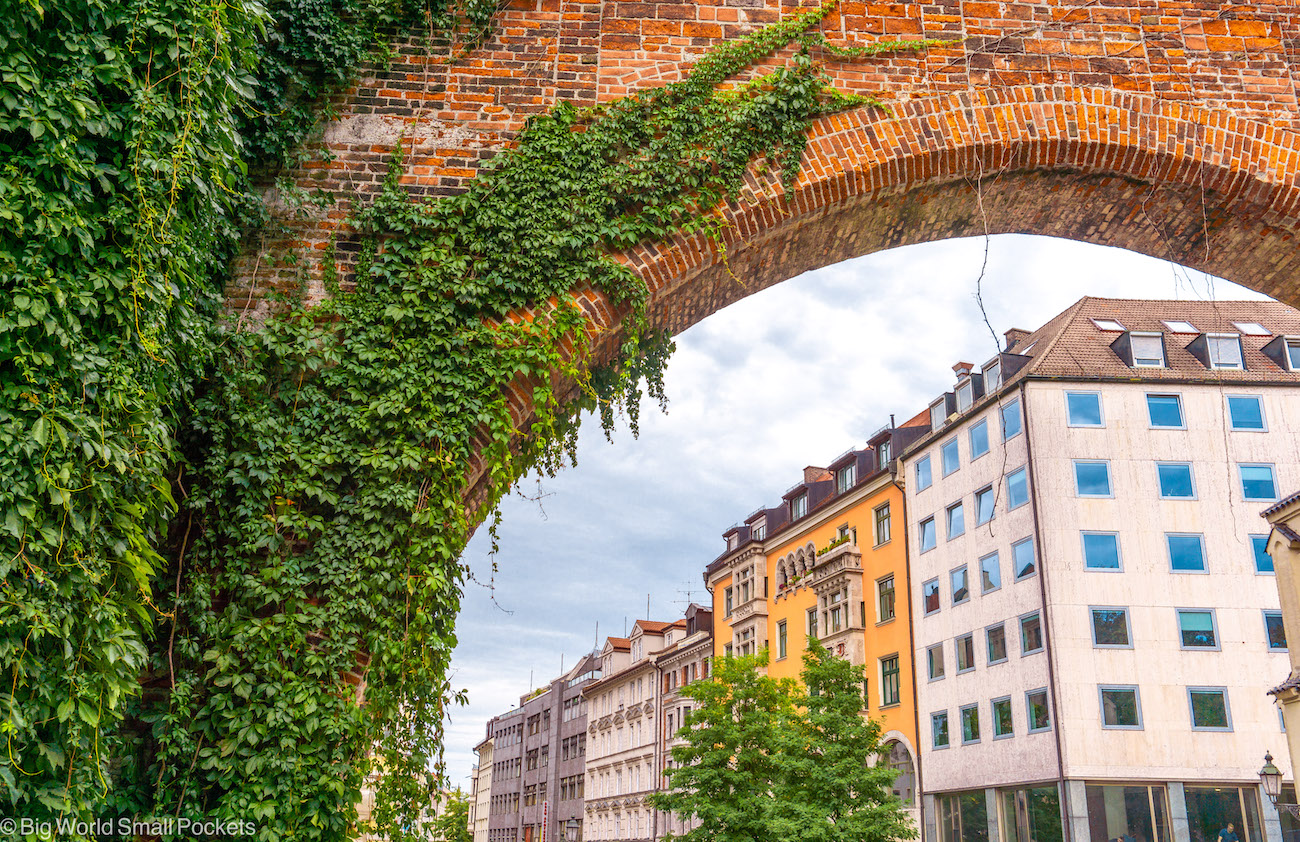 This city gate, which can be accessed in just 5 minutes from Asamkirche, marks what was once the end of the walled city of Munich.
One of the city's 3 remaining Gothic gates, you can get some lovely snaps here down through the archway to one of Munich's main shopping area – some retail therapy here is a must!
Dating back to the 14th century, it's thought this gate also marked the main route to Italy from Munich – presumably a pilgrim hotspot!
Nowadays it's a lively meeting place, with a major U-Bahn station nearby (it's a handy one to use), as well as a lovely fountain area, which shoots water over 3.5m into the air – the perfect place to join the locals and cool down in the summer.
#9 Learn about the Third Reich History in Munich
The birthplace of the Nazi movement, Munich's history is intertwined with that of the Third Reich and learning more about this city's dark chapter gives a fascinating insight.
This top-rated walking tour is the perfect way to learn about the rise of Hitler in Munich, as well as the resistance movement here; you'll visit key landmarks in the city and discover how German National Socialism developed.
#10 Eat at Viktualienmarkt
Phew!
I think after that, it's time for some food and a beer, don't you?
If yes, then the perfect place to head is Munich's wonderful Viktualienmarkt.
Bustling with fresh produce stalls, not to mention great lunch options and, of course, this is Munich, a beer garden, Viktualienmarkt is the perfect place to head to refresh and relax in the city centre.
It's got a good dollop of traditional feels too – I saw many a local in a Bavarian outfit here – and there's also a classic Bavarian Maypole, as well as some key fountain monuments to check out around the market too.
Established in 1807, you can wander around here by yourself but, if you're looking for a food tour and want to know this famous market better, then this 2 hour walking tour will allow you to enjoy a unique vegetarian food experience, including fresh regional delicacies, chat with local stallholders and enjoy a refreshing beer.
#11 Enjoy a Classical Concert at Max-Joseph Hall
Serving as the Munich seat of government and residence of the Bavarian dukes and kings from 1508 to 1918, visiting the Max-Joseph Hall is certainly one of the best things to do in this city.
Beginning life as a castle on the northeast edge of the city, the building was transformed by rulers over the centuries into a magnificent palace, as its buildings and gardens extended further into the centre.
The rooms and art collections here showcase an amazing array of Renaissance, Baroque and Neoclassicism pieces, but perhaps the icing on the cake are the 2 hour classical concerts that happen here in the evening.
Usually beginning at 7:30pm (although they're not on every night, so check their schedule), these chamber concerts feature members of Munich's philharmonic orchestra.
Alternatively, in the summer, you can also enjoy an open air classical concert in the park of Schleissheim Palace in Munich.
Running weekly from June to September, these also last 2 hours and you can grab tickets here.
There's also the National Theatre to visit in this city as well, so check out their performance schedule during your visit for another great thing to do in Munich at night.
#12 Join a Night Watchman Walking Tour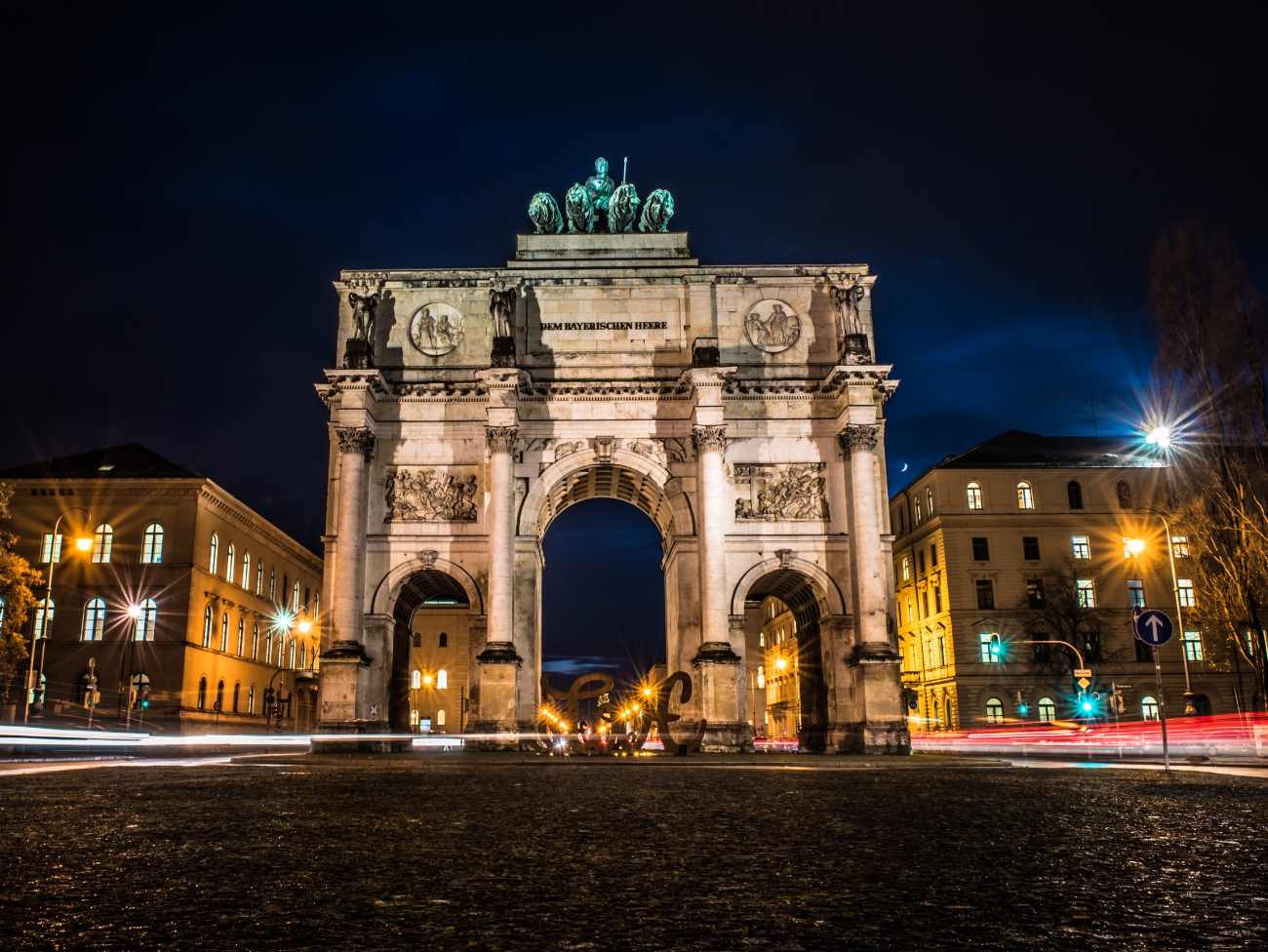 If you're looking for more evening activities to do in Munich that aren't culture-based however, then how about joining a night watchman walking tour?
With great options made for families, like this one, or sessions especially for adults, like this one, these spooky tours will take you back in time to the Middle ages, when Munich needed protecting after dark from dangerous marauders and fires and harshly punished those who trespassed the boundaries!
#13 See More with a Segway Tour
But if it's more a daytime tour of Munich you're after, away from the gruesome history, then grabbing a fun Segway guided tour around the city could be just the answer.
Lasting 3.5 hours, this is a great summer option for something to do in Munich and will give you plenty of info about the city, as well as local tips and hidden favs.
Or, for those who want a bit more of an active time, perhaps this 3 hour bike tour could be a better option?
This experience will allow you to cover a greater distance, including along Munich's river and through some of its best parks – an obligatory stop at a beer garden enroute is all part of the fun!
Otherwise, for winter visits to Munich, this pedicab tour option, which will allow you to stay dry and dodge the rain, could be the ideal solution!
#14 Stroll the Munich Residenz & Hofgarden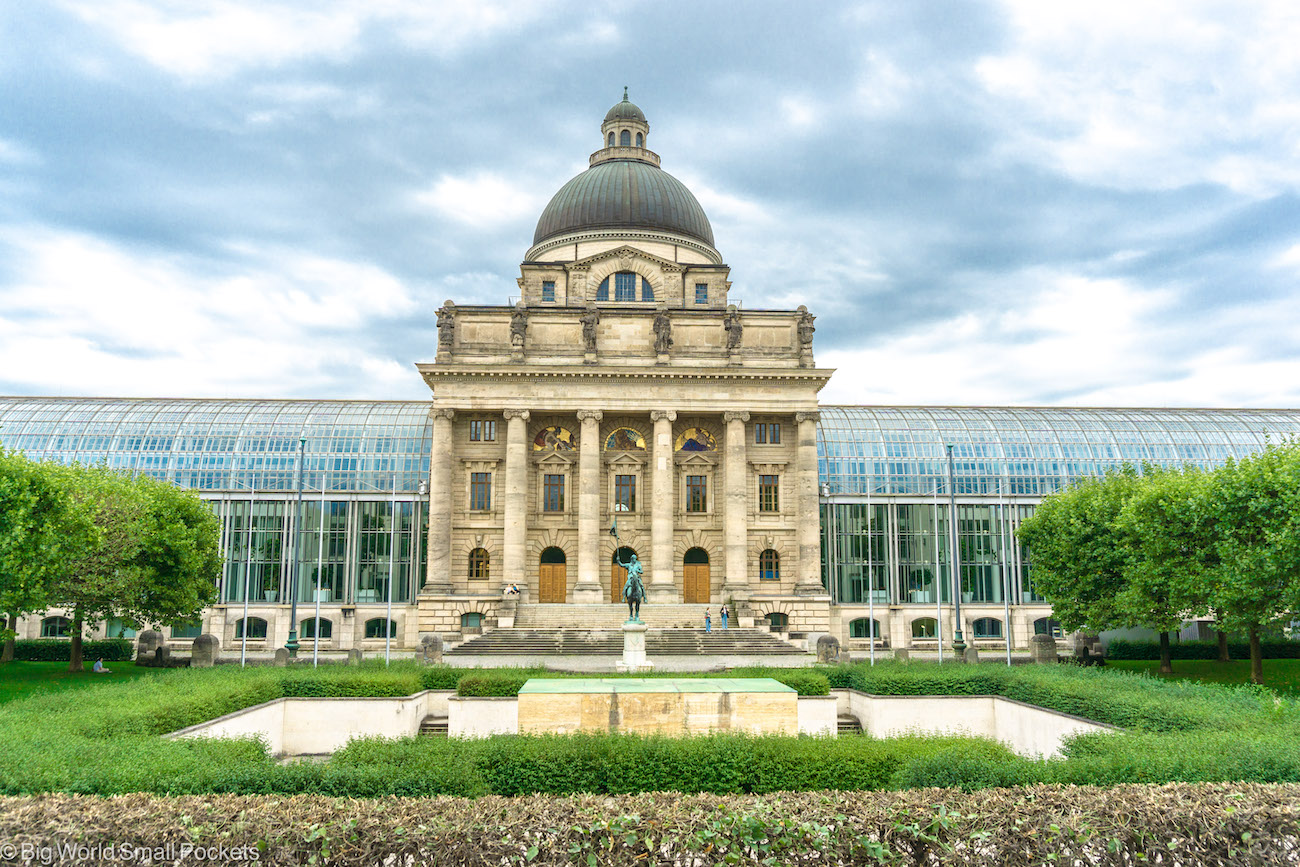 And now we come to some of Munich's best green spaces – exploring them is absolutely one of the top things to do in this city.
The largest city palace in Germany, the Residenz is absolutely huge.
Comprising of several courtyards and hundreds of rooms, you can view the beautiful architecture here along with a number of royal collections.
Built in 1385, the gardens surrounding this palace are just as lovely and the perfect place to stroll or relax in the sunshine with a coffee in the summer.
#15 Meander the English Garden & Eisbachwelle
And another top green space in Munich is the English Garden – this was my favourite park in the city and should not be missed during your time here.
Created in 1789, the Englischer Garten is one of the world's largest urban parks and in winter, quel surprise, you can enjoy a Christmas market here too!
Otherwise, in the summer, don't miss the Munich surfers who ride the river here – it's quite the sight! Find them at the southern end of Eisbach.
Also in this park are the Chinese Pagoda, the Japanese Tea Garden, the panoramic view from Monopteros, row boat opps on Kleinhesseloher See lake and a fab beer garden, which should not be missed!
#16 Explore East Munich
If you're looking for a spot to mingle with Munich locals, then east Munich – across the river – is the perfect district.
Filled with lovely, wide, tree-lined streets, there's plenty of gorgeous independent shops here as well as lovely local cafes, restaurants and, sorry not sorry, beer gardens – my recommendations include Hofbraukeller and Haidhauser Augustiner.
I also stayed in an Airbnb in east Munich when I visited and found it a great way to explore a non-touristy district of the city that was very safe and charming.
Plus accommodation here is cheaper than the city centre too and only a short S-Bahn ride away.
If you're keen to learn more about how to travel in Munich on a budget, then check out this post I wrote.
#17 Day Trip to Dachau Memorial Site
We're back to the dark history now, because Dachau memorial site marks the place of the first permanent concentration camp built by Nazi Germany,
Day tripping here from Munich as part of a guided tour, is the best way to learn about the terrible history of this place and to tour the bunkers and barracks with detailed and expert commentary.
This well-reviewed tour option is my pick of the bunch.
#18 Tick Neuschwanstein Castle Off Your Bucket List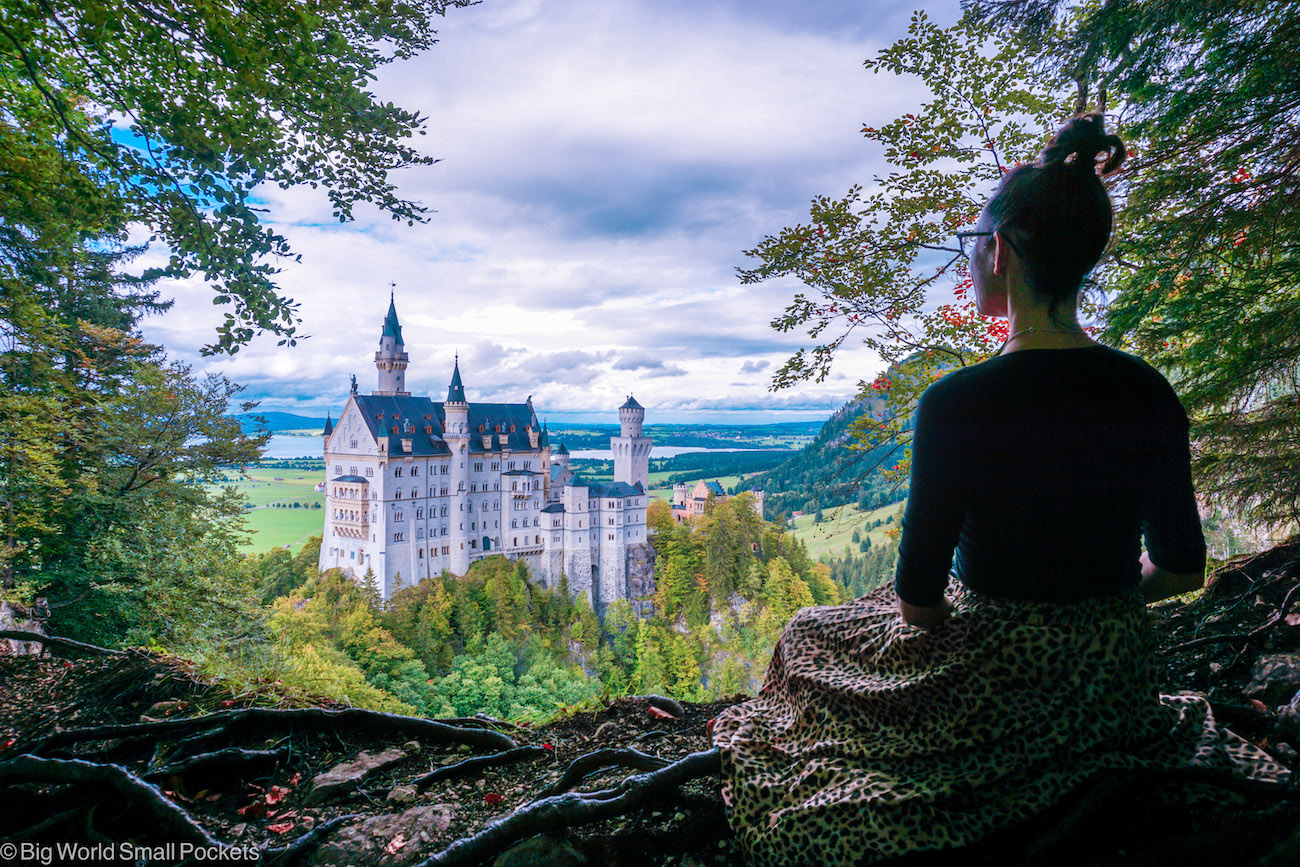 Ok, so this is definitely one of the best things to do in Munich – after all, seeing the castle that inspired Disney has to be on many a bucket list!
Lying out in the Bavarian countryside, you can easily day trip to Neuschwanstein Castle, which is a lovely escape from the city.
Take a guided day trip, like this top-rated option, or learn how to make your own DIY excursion there by following the easy steps in this post I wrote.
#19 Admire the Nymphenburg Palace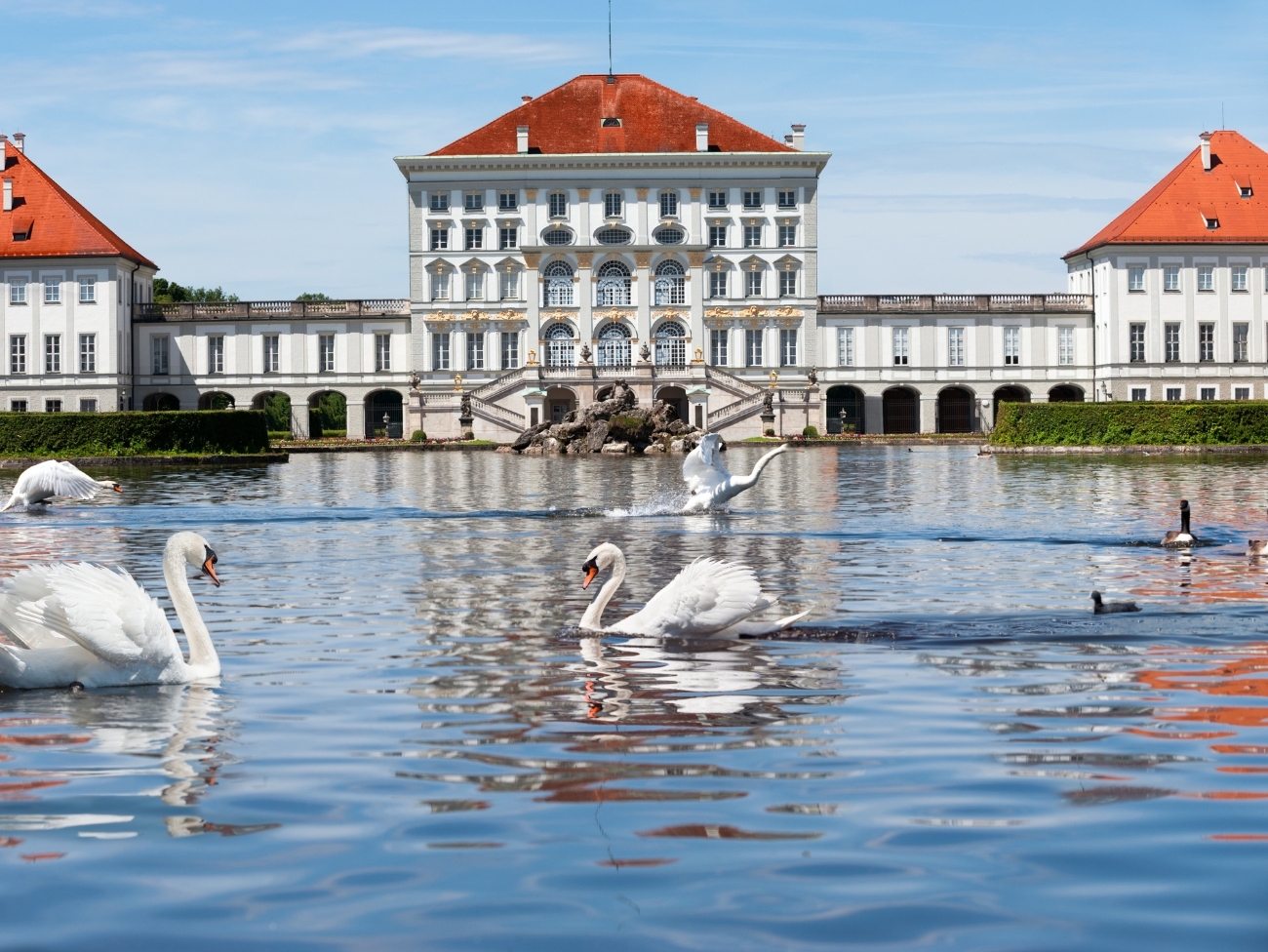 A mythical Royal residence, heading out on a guided day trip to Nymphenbrug is another great thing to do from Munich.
Taking a tour will allow you to experience the halls and chambers of this fascinating place to the max, and to learn more about German history and details of this exquisite castle, including the local myths and legends surrounding it.
You can also discover the wonderful Gallery of Beauties here with its wide range of portraits – a great activity if you visit Munich in winter.
And finally, can even enjoy an evening music concert in the Hubertus Hall of the Nymphenburg – the birthplace of King Ludwig II (of Neuschwanstein Castle fame!) and the place where a 7 year old Mozart performed too! Grab your tickets here.
#20 Tour the Linderhof Palace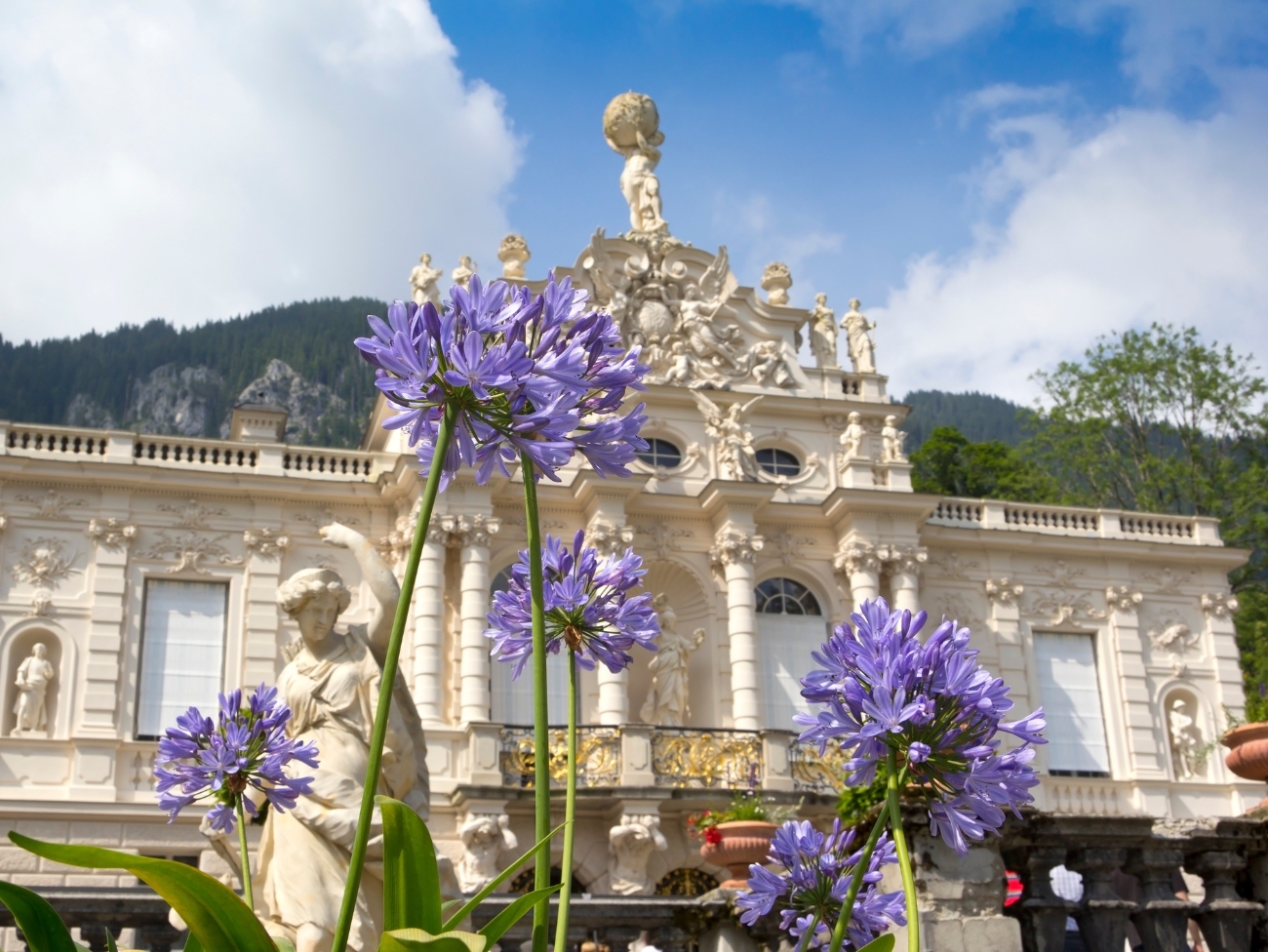 And finally, on this list of top things to do around Munich, it's another palace, this time Linderhof.
The smallest of the 3 palaces built for King Ludwig II, this one includes Rococo architecture, stunning grounds and even a Moroccan House!
This full day tour also includes a stop at Ettal Abbey and the cute town of Oberammergau enroute, before heading to the palace itself for a guided tour.
Or, you can combine a trip to Linderhof Place with Neuschwanstein Castle thanks to a tour like this – the ideal way to tick off 2 Bavarian icons in one day!
#21 Hop On Hop Off Bus Tour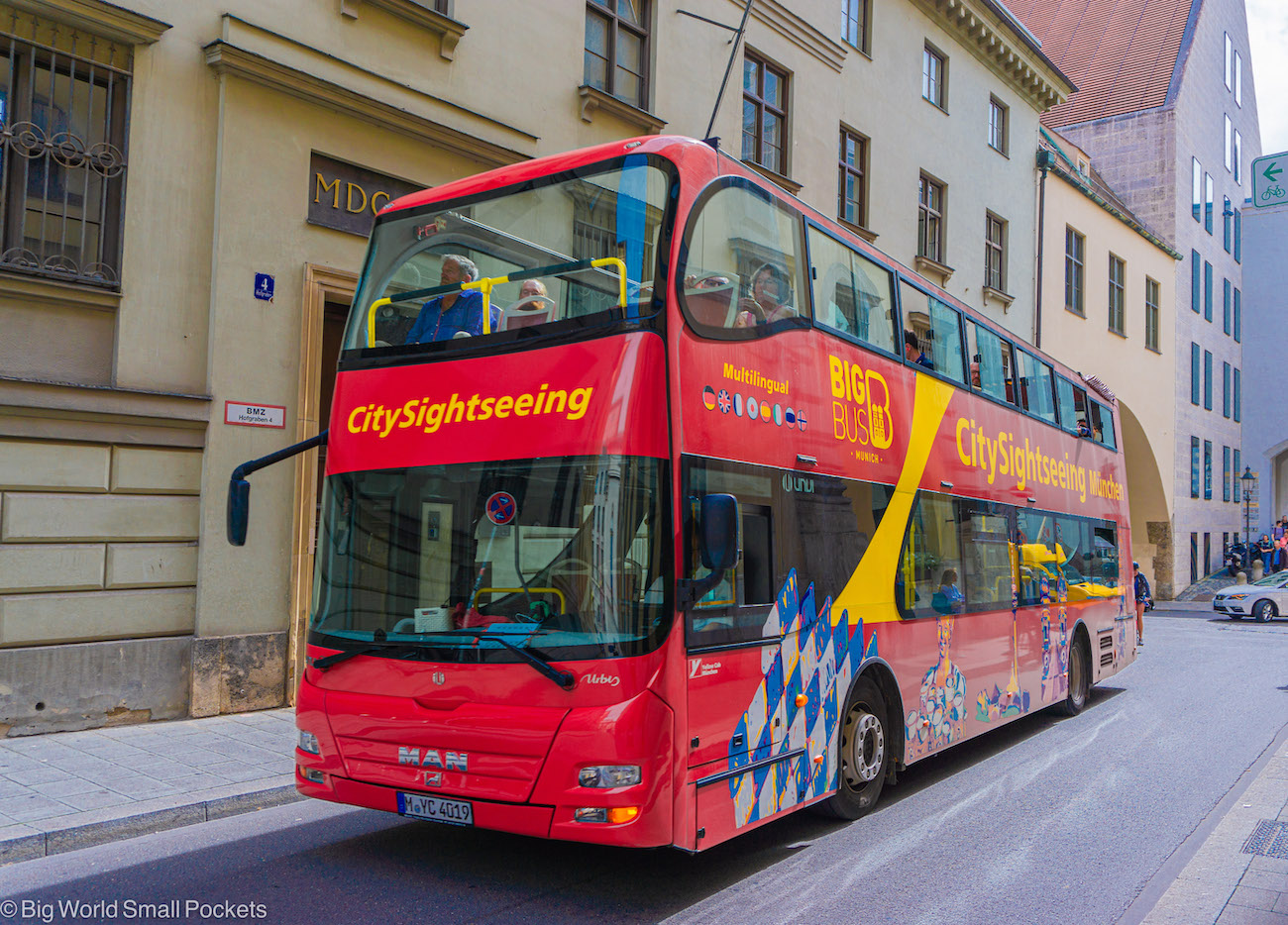 And finally, last but not least on this list of top things to do in Munich, it's enjoy a hop on hop off bus tour.
The perfect, and very easy, way to take in a lot of the city in a short timeframe, the recognisable red hop on hop off buses operate in the same way here as they do across many European cities.
Simply buy your pass (either for 1 or 2 days) and then ride the city route, getting on and off at all the attractions you want to visit
If you don't feel comfortable navigating public transport in Munich, and you don't want to take a guided city tour like those I mention in #13, this is the ideal alternative.
Mini Travel Guide to Munich
When to Visit?
I personally really recommend visiting Munich during the warmer months of the year when sightseeing and day tripping is a lot more pleasant.
June and September are great choices when it comes to balancing crowds and prices with sunshine.
The other key time of year to spend some days in Munich is during December when the Christmas markets are in full force and you might see some of beautiful Bavaria under snow.
How to Get to Munich?
If you're travelling to Munich from elsewhere in Germany, or from a nearby country, then I highly recommend using the train to get to this city.
As always, I use Trainline, to compare journeys and book my tickets in English using GBP / USD / EUR.
Buses are also a great way to get to Munich for budget travellers. Flixbus offer unbeatable prices and operate across Europe.
Finally, you can also rent a car and drive to Munich.
Alternatively, if you're arriving into Munich from further afield, then it pays to know there's a large international airport on the outskirts of the city.
I recommend Skyscanner to find the best flight prices, as they include budget airlines in their search.
And if you're looking to get from Munich's airport to the city, this private transfer service comes highly recommended.
Where to Stay in Munich?
When it comes to top Munich accommodation, check out these great options, which include hotels guesthouses, apartments and hostels.
Travel Insurance for Germany
World Nomads offers simple and flexible travel insurance. Buy at home or while travelling and claim online from anywhere in the world.
Alternatively, if you're a long-term traveller, digital nomad or frequent remote worker seeking travel health cover, check out Safetywing's Nomad Insurance policies.
Travel Money for Germany
When it comes to paying for things in Germany, you want to ensure you're not being charged overseas transaction fees or getting poor exchange rates when using your card abroad, which is why I always take my Wise Card away with me whenever I visit Munich.
The easy way to spend abroad with real exchange rates, no markups, no sneaky transaction fees and a free Euros account, you can use your Wise card just like a debit card here… and it links easily with Google and Apple pay – sold! Grab yours here.
Where to Travel after Munich?
The beautiful Austrian city of Salzburg is not far from Munich and definitely makes a great next stop.
You can learn more about travelling there in this post I wrote.
Otherwise, Vienna and Venice are 2 other superb options.
If you want to keep things within Germany, then heading to Nuremberg, Cologne or Berlin are also good city options in this country,.
The beautiful Black Forest area is another great choice and can be combined with city visits to Heidelberg and Freiberg.
SAVE THIS ARTICLE TO PINTEREST!
So there you have it, my guide to the 21 best things to do in Munich, including during the winter!
Have you visited this gorgeous Bavarian city before?
What was your favourite thing to do there?
Do let me know all in the comments box below…