Munich and Vienna are 2 of my favourite central European cities, and enjoying them both in one amazing trip is a great way to explore the highlights of this region.
And at only a few hours apart, it's also very easy to combine these 2 cities, as well as enjoy some of the fabulous day trips they offer.
But how best to travel from Munich to Vienna?
Here's the full lowdown on getting between these cities by train, bus, car and plane…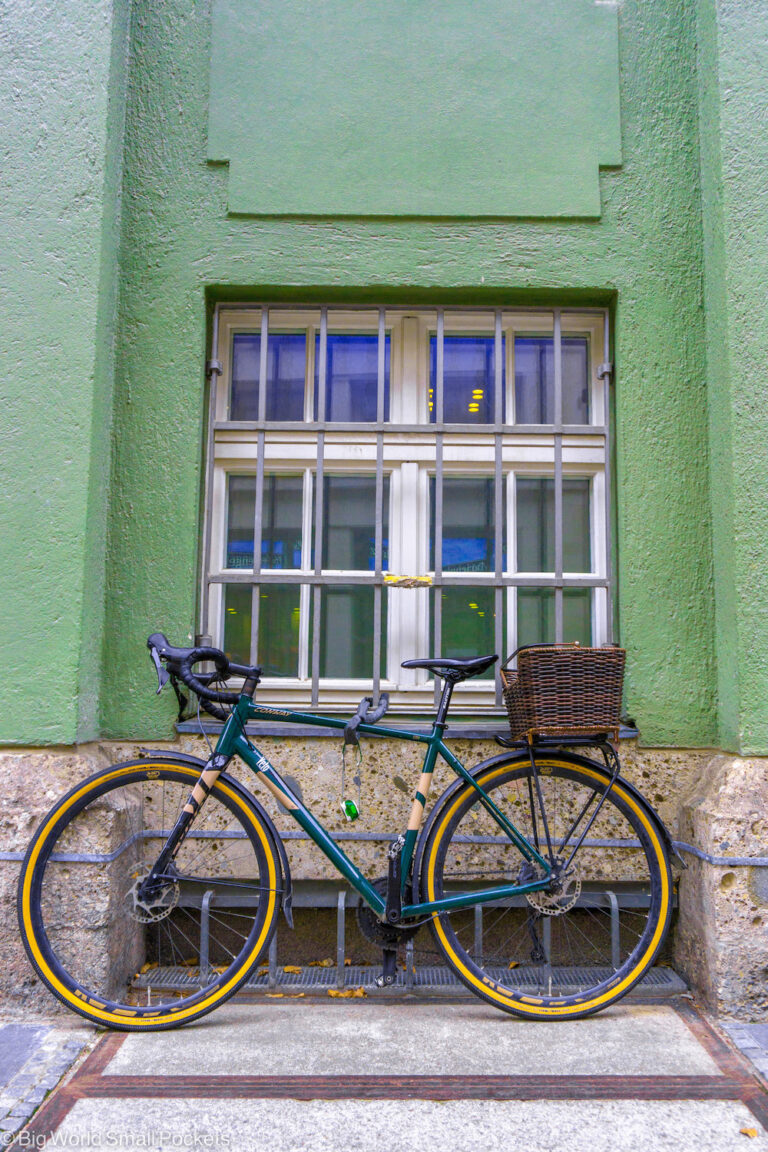 ---
Related Posts
---
This page contains affiliate links meaning Big World Small Pockets may receive a small commission on any purchases at no extra cost to you.
---
Arriving into Munich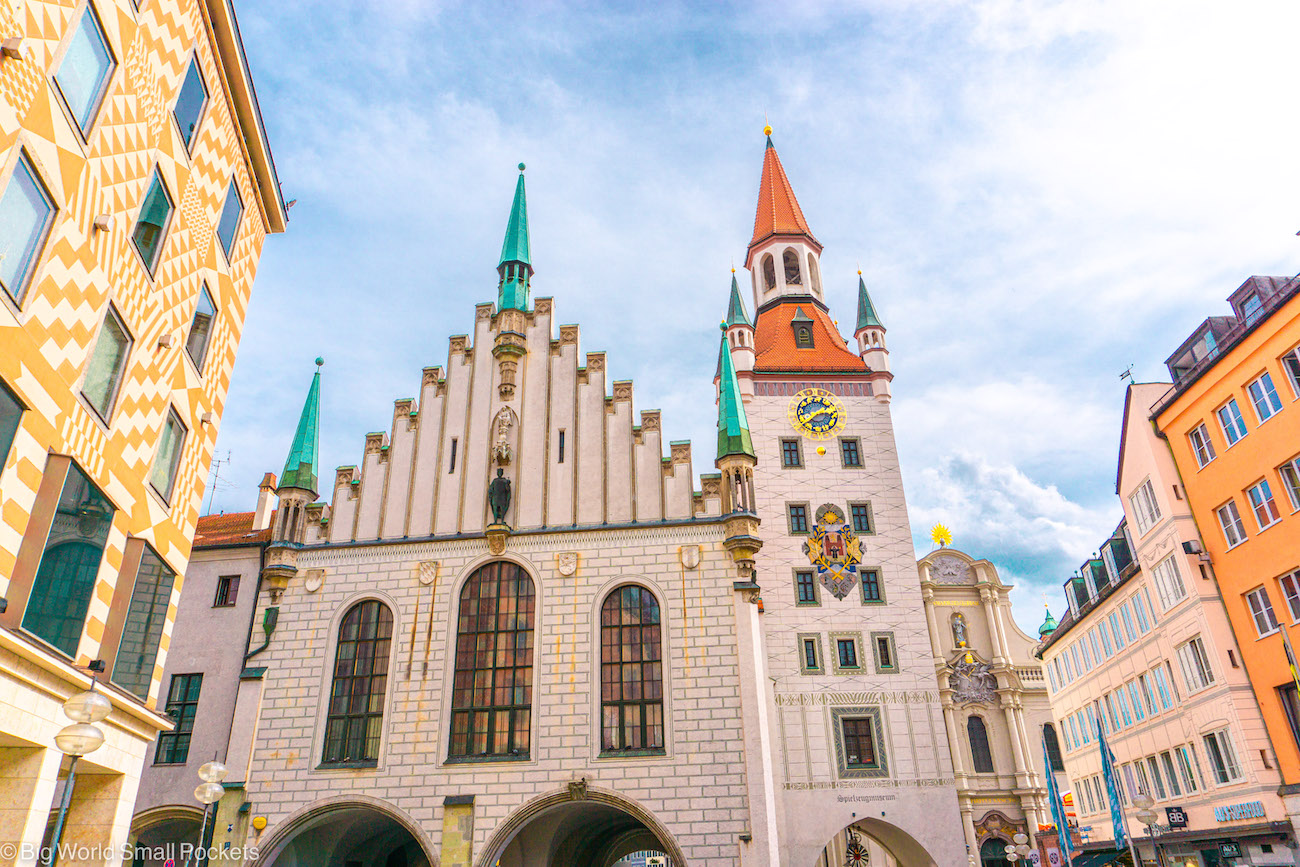 The first thing you need to know if you want to travel from Munich to Vienna, is how to get to Munich in the first place!
The capital of Bavaria in southern Germany, Munich is easy to access by train, bus and car from around Germany.
Oh and a word of warning, Munich is known as München in German, so don't get confused if you see this name used on train and bus journey planners too!
Organise your bus and train travel to the city using Trainline, which has a simple booking process in English and allows you to pay across multiple currencies.
Munich also boasts an international airport, which means the city is equally easy to reach from further afield too.
To get from Munich airport to the city centre, you can either take a private transfer or catch the Lufthansa Express Bus, which runs every 20 minutes, 7 days a week.
Once you arrive into Munich, check into your accommodation before heading out to explore the city.
Check out these top picks for places to stay in Munich.
#1 Munich to Vienna By Train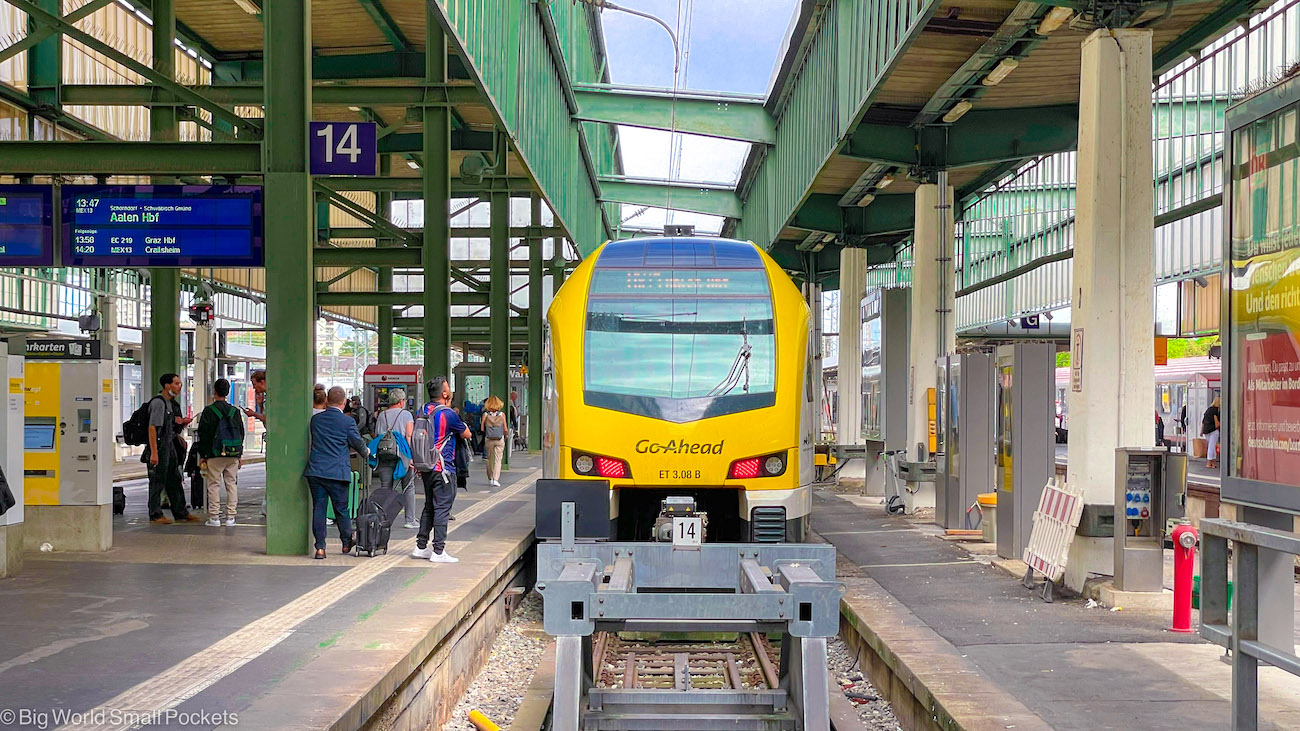 Overview
The brilliant thing to know is that there are some direct train services between Munich and Vienna.
The fastest option is using the Austrian train company, Railjet.
These trains run roughly every 2 hours, between approximately 6:30am and 5:30pm, and take about 4 hours.
Railjet trains are very comfortable and include a restaurant car, as well as power sockets at all seats.
There's meant to be free wifi too, although it doesn't always work in my experience!
Choose from 2nd, 1st and business classes, with tickets starting from under 30€ when booked in advance without a reservation.
A cheaper option is to use Westbahn trains.
This private rail operator runs 6 direct services between Munich and Vienna on double decker trains that also include power socks and free wifi.
Journeys also take around 4 hours and, while fully flex fares start from around 80€, you can pick up advance fares from as little as 24€.
You can also travel between Munich and Vienna using a night train, which actually runs from Stuttgart all the way to Budapest and stops at Munich and Vienna enroute.
This a Hungarian night train, which takes around 7 hours, leaving Munich around 23:45 and arriving into Vienna around 6:30am.
The Kalamn Imre night train (as it's known) offers sleeping cars and couchettes.
The cheapest tickets are in 6 berth couchettes from around 50€ when booked in advance.
The most expensive tickets are for single-bed sleepers, which cost around 130€.
Prices for the other couchettes and sleepers are priced between this top and bottom range.
There's also a number of train services between Munich and Vienna that aren't direct i.e. involve 1 or 2 changes, but I'd avoid these are they often take longer and aren't usually cheaper.
As such, I certainly recommend opting for one of these direct options if you can, as they'll be easier and quicker to navigate, especially if there's any delays – direct trains mean you don't have to worry about missed connections.
Munich and Vienna Train Stations
All trains leave from Munich Hbf which is, as the name suggests, located in the centre of the Bavarian capital, and arrive into Vienna Hbf, which is located about 30 mins on foot from the main tourist centre of the city.
This means walking or using public transport to get to or from both stations to your accommodation is likely to be straightforward.
It's worth noting Vienna Hbf, is also known as Wien Hbf in German.
Booking Tickets
If you're looking to buy online tickets for trains from Munich to Vienna, there's essentially 2 options for this journey – booking through the national railway websites or booking through an international one.
Very often find the national sites of European train operators, like OBB (who own Railjet), hard to decipher and difficult to pay in foreign currencies or with international cards.
Which is why I always use Trainline to book all my rail journeys in central Europe.
I love how they make it super easy to compare journey options and book tickets securely in English and across a range of currencies (Euros, British Pounds and US Dollars).
Trainline also have a great app, which allows you to not only book tickets on the move, but also store your e-tickets (doing away with the need to print anything out or waste time at the station) and their journey planner is very useful for letting you know if your train is on time or late etc.
Basically, Trainline makes life so easy for international travellers that it's well worth the 1-2€ booking fee in my opinion.
You can also book tickets 180 days ahead of your journey with them, which is the longest lead-up time of any train booking website I've found.
For obvious reasons, flexible and refundable fares are more expensive, but do give you the option to change or cancel if you're travel plans are a bit flaky.
Otherwise, if you're pretty sure your plans are getting to go to, well, plan(!), then I'd opt for the lowest price.
These are generally non-refundable and non-exchangeable but are often significantly cheaper making them a great option in my opinion!
Depending on the service, there's sometimes flexible, semi-flexible and non-flexible options on offer too.
Seat Reservations
Always looking for a bargain, I'd always opt for a standard train ticket between Munich and Vienna, with an unreserved seat, as second class train seats are more than comfortable enough!
When booking with Trainline, standard, unreserved seats are the norm, but you can often specify if you'd like to be forward-facing, have a window seat or be near a table / power socket.
Especially because I often like to work on trains, I find this especially helpful!
If you want to make a seat reservation for this train journey, then there's usually an additional fee.
Eco Travel
The great news is that the trains from Munich to Vienna are electric, which means they have a low carbon footprint.
If you are trying to travel in a more sustainable, the train is a great way to go.
Given the fact that it's also fast, pleasant, stress-free and relatively good value, trains are a great all-round option for making this journey.
Luggage & Bikes
You'll be pleased to know that there's no restrictions on luggage when travelling between Munich and Vienna… within reason!
As long as you can carry your luggage onto the train, there's usually ample rack space at either end of the carriages, as well as above seats for smaller bags.
These trains do have room for bikes to be taken onboard too, but cycle spaces are limited and need to be booked in advance.
If you need to arrange luggage storage in either Munich or Vienna, then I highly recommend LuggageHero – a great left luggage app I've used across Europe myself.
#2 Munich to Vienna By Bus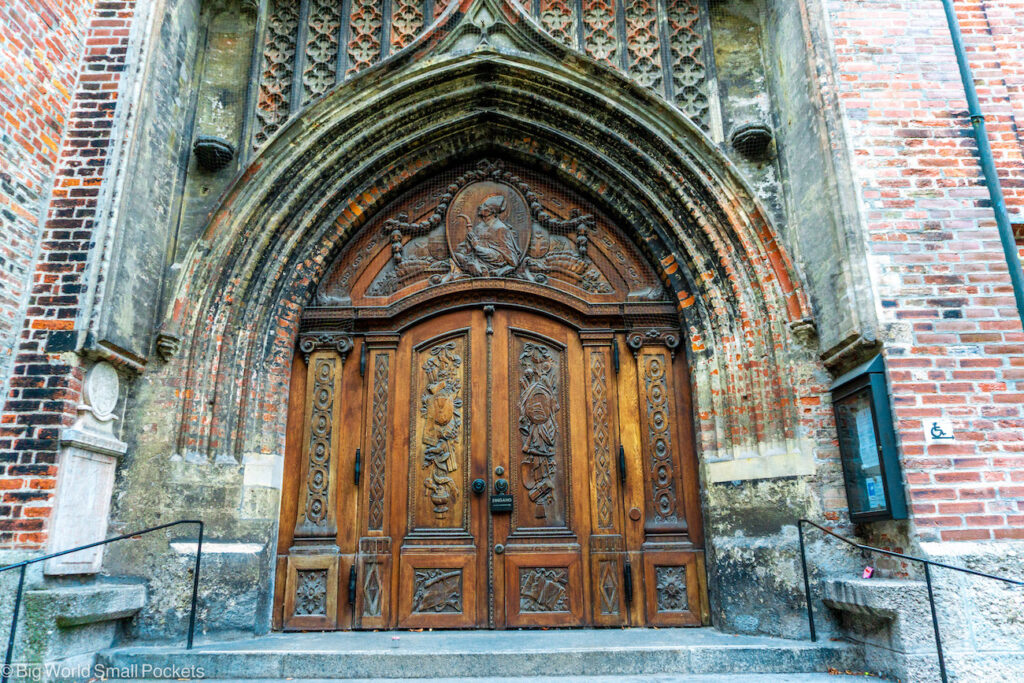 And then there's a bus option for travelling between Munich and Vienna, which does take slightly longer, but can be much cheaper.
Flixbus is the operator to go for if you're looking for a bargain and they offer around 8 direct services between these 2 cities a day.
The journey takes around 5 and a half hours and costs as little as 20€.
All Flixbuses leave from Munich's central bus station, which is close to Munich Hbf, and arrive into Vienna Erdberg, which is a little further out from the city than the main train station.
I'd then recommend getting a taxi / Uber from Vienna Erdberg to your accommodation.
Book your bus tickets between Munich and Vienna at the best rate through Flixbus directly.
Flixbus also have a great app you can use to track your journey.
#3 Munich to Vienna by Car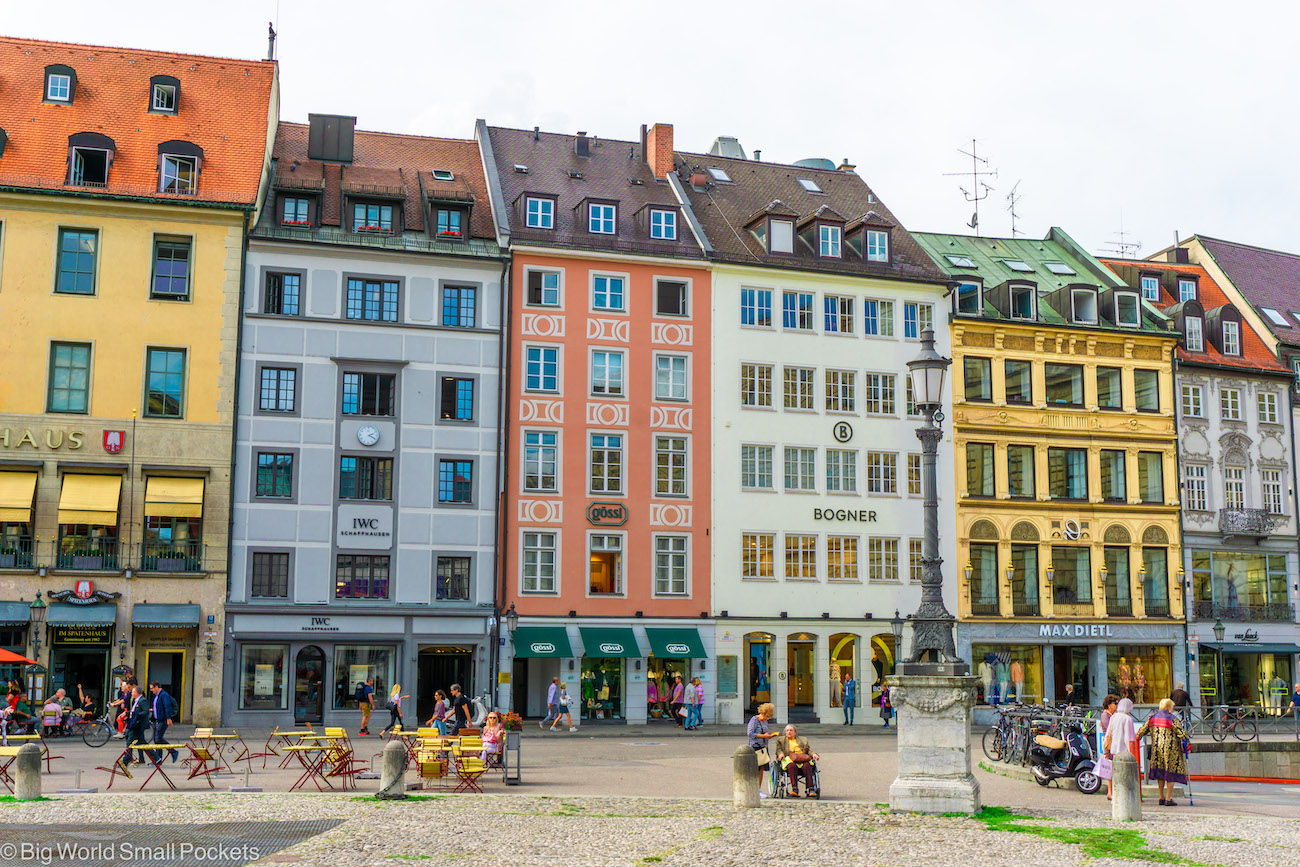 The journey from Munich to Vienna by car should take you around 4-5 hours depending on traffic and covers a distance just shy of 450km.
The quickest route is along the A8 and A1.
As you'll be staying within the EU, there are no border checks and crossing between the countries is unnoticeable!
Of course, you can take your own car on this journey but if, instead, you need to hire a car in Munich, check out these great deals.
Hiring a car can be expensive, especially when you add in fuel and parking costs, but if you're travelling as a group or family, it becomes more affordable and, of course, offers the flexibility to stop and explore along the way.
If you want to stop along the way, then the Hohensalzburg Fortress, the city of Salzburg, and Mirabell Palace all make for popular stops.
#4 Munich to Vienna by Plane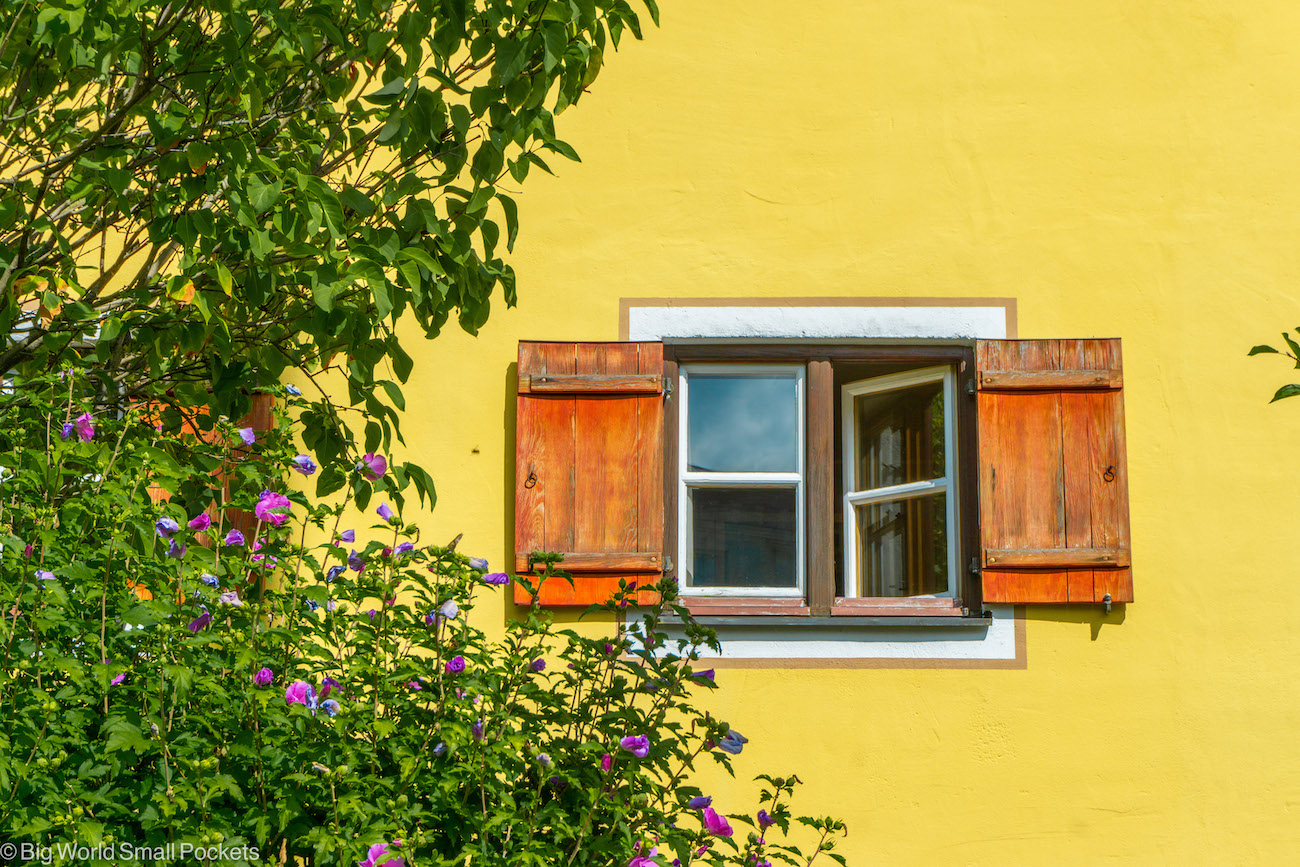 And finally, you can also fly from Munich to Cologne.
Personally, I wouldn't recommend this journey, because it's a nightmare for your carbon footprint and once you've got to the airport, checked in, cleared security, collected your luggage at the other end and then navigated your way into the centre of Vienna, you'll probably find it's not much quicker than the train!
Nevertheless, I do understand some people love to fly and Lufthansa, as well as Austrian Airways, offer direct flights between these 2 cities for around 175€.
The flight time is just over an hour.
As always I recommend using Skyscanner to find the best flight prices and compare your options.
Travel Tips for Munich and Vienna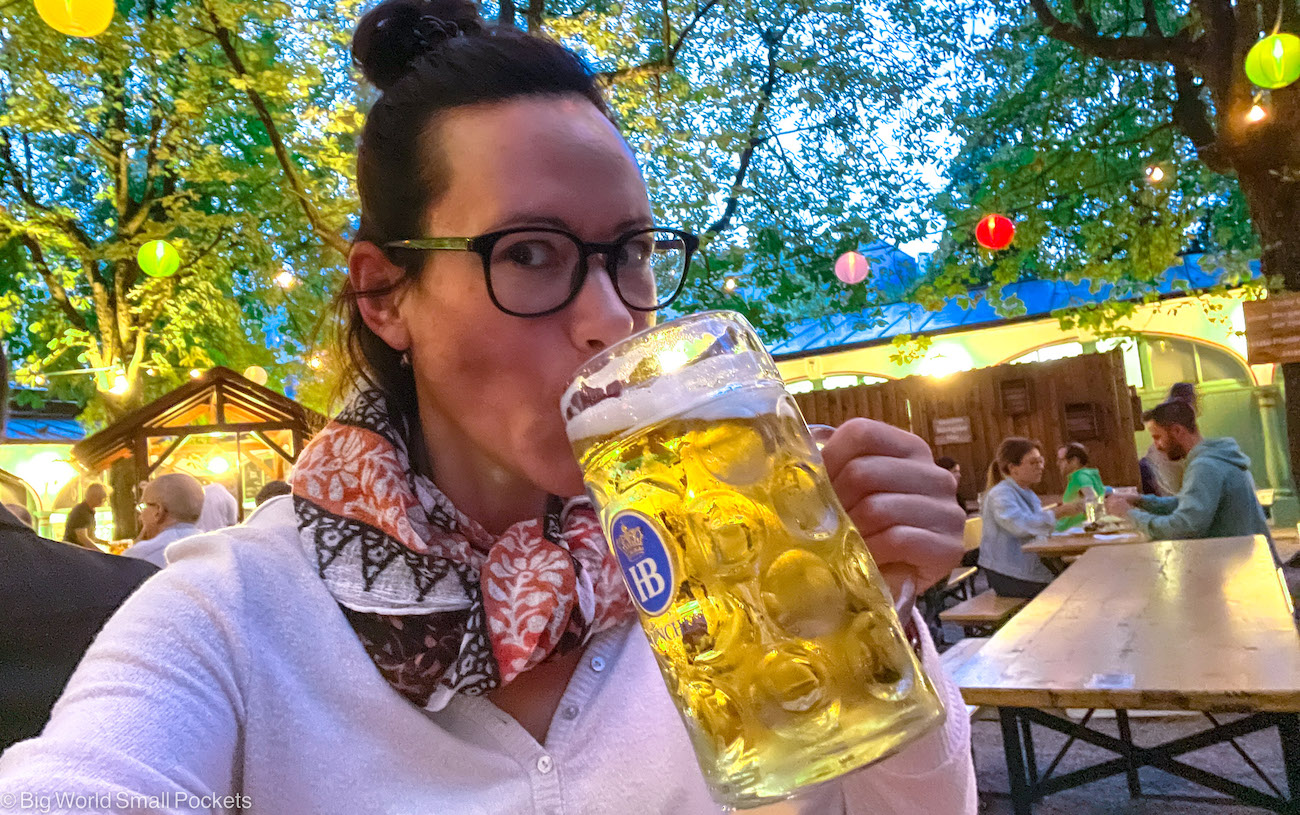 If you want to learn more about Munich, then check out this article I wrote about the 21 best things to do in this fab city – it includes your perfect travel guide to the city too, with answers about how long to spend there and where to stay, as well as the best places to hang, eat, sightsee and enjoy.
Don't miss a day trip from Munich to the amazing Neuschwanstein Castle – learn how to make this DIY day trip in this post I wrote.
Alternatively, my list of the 13 top things to do in Vienna will give you all the info you need to enjoy the Austrian capital to the max.
When it comes to travel insurance World Nomads offers simple and flexible travel insurance. Buy at home or while travelling and claim online from anywhere in the world.
Alternatively, if you're a long-term traveller, digital nomad or frequent remote worker seeking travel health cover, check out Safetywing's Nomad Insurance policies.
And when it comes to travel money in Europe, you can't go wrong with a fantastic Wise card – I never travel without mine. Grab yours here.
SAVE THIS TO PINTEREST!
And there it is, my guide for everything you need to know about the best ways to travel from Munich to Vienna.
Which option are you going for?
Or have you made this journey before?
Have any tips to share to help fellow travellers out?
Please leave any info about your journey in the comments box below…