It certainly used to be the case that one way flight deals were a fantasy in many independent travellers' eyes.
That dream of jetting off somewhere with an open-ended ticket was just not possible without paying a fortune for a single airfare, or paying nearly as much for a return flight you'd never use.
I'm delighted as a free-wheeling nomad, however, to now say things have definitely changed recently.
Thanks to the rise of budget airlines, online booking facilities and more independently organised travel, airlines are waking up and realising many of us want the flexibility single tickets to single destinations provide.
In fact, almost all the tickets I book these days are one way – being a complete commitment-phoebe, I just honestly never know where I'm going to end up!
And if this sounds like music to your ears, then read on to discover my pro tips when it comes to bagging the best one way flight deals around.
---
Related Posts
---
This post was sponsored by JustFly but, as always, all opinions are my own.
This page contains affiliate links meaning Big World Small Pockets may receive a small commission on any purchases at no extra cost to you.
---
#1 Use a Flight Comparison Site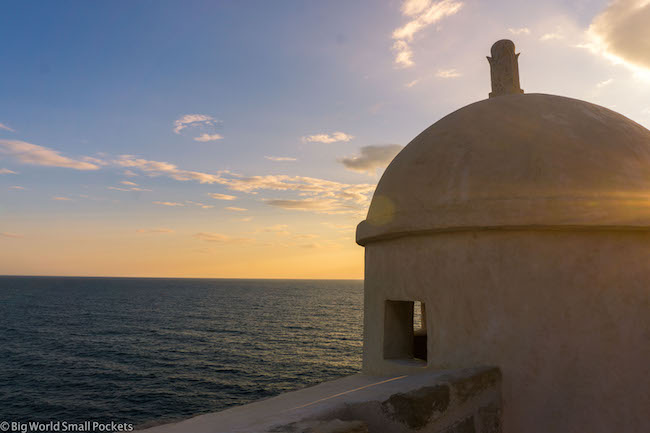 My first tip when it comes to getting your hands on the best one way flight deals is to use a flight comparison site or app.
This is literally a no-brainer for me when booking any flight, but even more important when you're looking for the best one way deals because the rise of these 3rd party aggregates is actually what led to single ticket bargains becoming a reality.
With more competition and more direct comparison available to them, consumers can now view and book a huge range of airline options with just a few clicks, and the airlines know they can no longer hide behind return fares or peak fees if they want to get those tickets sold.
JustFly are a great comparison site I've actually just stumbled upon and already love for its usability, extended cancellation policy and great flight prices.
They offer some fantastic deals and an amazing array of options across different airlines – just what you need to bag that deal.
#2 Fly Mid-Week
Despite growing in popularity, it is still true that finding one way flight deals can be tougher than your average cheap flight bargain and that's why you've got to aware of all the possible factors.
A key one of these is not booking flights that depart on a Friday / Saturday / Sunday, as this article in the Telegraph pointed out.
If you have some flexibility in your timetable, you can generally pick up a much better deal when most people are at work i.e. Mon-Thurs.
Flying to mid-week is going to get you a cheaper price 99% of the time and this is most certainly true when it comes to one way flights.
#3 Avoid Holiday Times
Ditto the above for holiday times, especially if it coincides with school breaks, national days off or generally that country's peak season.
Just think logically – one way flights to Greece in August are likely to be far more expensive than they are in February!
#4 Book Early
And the other main thinking to thing about when hanging out for those one way flight deals to remember that airline tickets rarely go down in price.
Ok there may be the odd flash sale you get lucky on, but trust me peeps, 99% of the time, the earlier you book, the better the rate.
Usually I suggest 6-12 weeks in advance in optimum.
And that's because airline ticket prices work on a demand basis.
While there's lots of seats available, i.e. further ahead in time – the prices are low.
Once those seats become more sort after, i.e. more of them have been booked up as the departure date draws closer, the prices start going up and up and up.
So yes, if you want to be assured of getting the best one way flight deals, get organised and start booking early!
#5 Set up Alerts
And to help you manage this process, many online flight comparison sites now allow you to set up alerts on certain flight routes, so you can see when those best deals are available.
This is such a great tool, because it essentially does all the hard work for you.
Simply enter the destinations you want to depart from and to, give a rough outline of the dates you want to travel, enter your email address and you'll be kept updated, via your inbox, about how the prices are tracking.
No more need to keep logging on and constantly check price shifts, this is a key tip when it comes to how lazy / disorganised / busy people can nab those top one way flight deals.
So, if like me, you're anyone of these things, then I'm delighted to say that JustFly have an alert facility just like the one I describe, meaning you'll get notifications straight to your inbox when there's any price drops on your chosen route – genius!
#6 Use a VPN
But if you don't want to set up alerts (why, I'm not quite sure, but hey-ho) and you therefore do keep checking back online to see how those flight prices are going, then for goodness sake make sure you disguise, hide or clear your cookies.
This is because cookies allow companies to track your visits to their site and, it's likely that the more you do this, the more your flight price will go up.
But fear not, you can get around this either by using an incognito browser when you search for flights, clearing your cookies and browser history each time, or by using a VPN that will hide your IP address and make it seem as if you're a different person searching flights from a different location each time – you just have to select a different VPN server for each search of course!
#7 Use Points
And once you've decided on dates and destinations for your one way flight, don't forget to get any money off you can by using your points – either from an airline rewards programme or from your credit card.
Honestly, lots of people bag out the points system, but I think it's great and use it all the time.
In fact, I have multiple Airline Loyalty cards, so that no matter whether I'm flying with a Star Alliance or a One World Alliance affiliated airline. I'm getting something for, or something off, that one way flight.
#8 Assess Nearby Airports
As well as looking at different airlines to get the best deal via your points, it's also worth considering different airports too – both for your point of departure and point of arrival.
Sometimes, heading to an airport a little out of the city can dramatically reduce the costs.
Equally flying from a smaller airport such as London Luton, as opposed to London Heathrow, can mean the airline taxes, and therefore your flight prices, are significantly lower.
#9 Consider Multi City Options
And point number 9 on my list of pro tips for bagging the best one way flight deals around is, ironically, not to limit yourself to one way flight searches.
And by that I mean to research multi-city options too.
These are essentially a series of one way flights that often get you a better price because you're booking more tickets at one time – aka buying in bulk!
If you're travelling a lot or for a long time, i.e. not just for a holiday and then heading home, or if you're covering multiple countries or continents in your itinerary, multi-city flights are an amazing solution.
Easy to use, you just enter the deals of each flight, as if it was a single journey, and low and behold get given an itinerary for the best prices on those routes on your selected days – magic!
#10 Remember to Check Visa Requirements
A word of warning however, as with any one way flight deals, it's important to check the visa requirement of the destination you'll be visiting.
Many countries require proof of onward travel in order for visa to be granted – so do ensure you've got something in place here if this is the case.
Often an international bus ticket will do the job, otherwise another one way flight to somewhere else could be just the ticket!
So there you have it, pro tips when it comes to bagging the best one way flight deals around!
And on that note, I'm off to buy a one way ticket from London – Addis Ababa!
Yup back to Ethiopia for me – woo hoo!
Have you got any top tips when it comes to nabbing the most amazing one way flight deals?
Do let me know in the comments box below…