The Dalmatian Coast in Croatia is a stunning paradise for travellers looking for a sunny island adventure.
With the beautiful Adriatic Sea lapping on the shores of the country as well as its 1244 islands (yes that's 1244!), island hopping Croatia is an ideal trip for those who want to mix things up, divide their time between nature and culture and see a lot in a short space of time too!
What this sort of trip is not always ideal for, however, is travellers on a low budget.
Yes many are put off after seeing the price of a two week holiday there… and who can blame them!
But fear not budget travellers, I've done my research over here at Big World Small Pockets and can definitely attest to the fact that enjoying a range of Croatian destinations as part of an island-hopping adventure is totally possible for those of us with less cash too.
So the good news is that, with a little research, planning and organisation, island hopping Croatia on a budget is totally achievable – hoorah!
If that sounds good to you, read on, as I bring you the ultimate guide to enjoying the best of Croatia's many islands for less.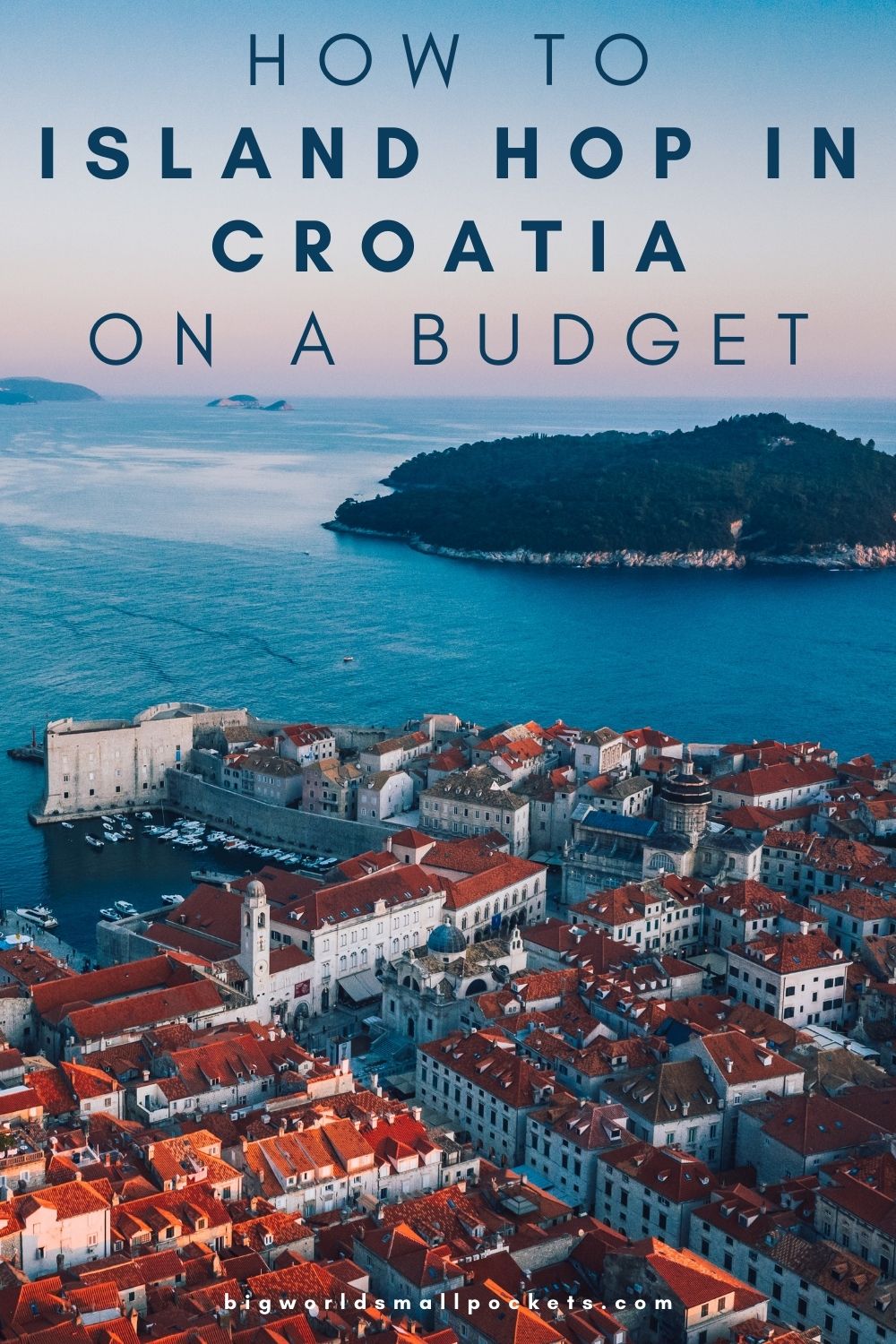 ---
Related Posts
---
This page contains affiliate links meaning Big World Small Pockets may receive a small commission on any purchases at no extra cost to you.
---
#1 Don't Book a Package Tour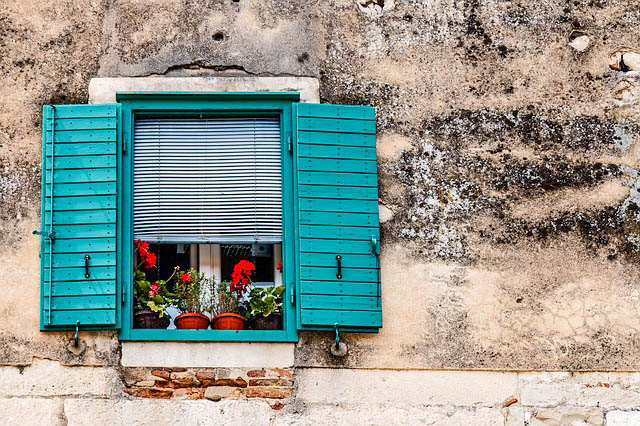 As I've eluded to in the introduction, one of the key components in keeping things cheap when island hopping Croatia is to do the legwork for the trip yourself.
By this, I mean doing the research about which islands to visit, where to stay there, how to get between them and all the other itinerary planning independently… which makes this post perfect as it's going to give you all the info you need to do just that!
Because the key point here is, that by essentially doing some work towards your holiday yourself, you will take away the need to pay someone else to do it for you i.e. a travel agent!
If you want an easy to book holiday, with the simplicity of having someone carry your luggage from island to island, you can definitely book and enjoy a wonderful packaged tour across the Croatian Islands.
However if you prefer to travel at your own pace, spend less and design your own trip, then it's definitely worth knowing this is totally possible to do too.
And isn't nearly as hard as you think!
To explore Croatia's islands independently on a budget, there's a few different components you'll need to organise and I'm going to cover each of them in this article to help you plan your perfect trip.
From mapping where and when to visit, to sorting out your arrival into Croatia, booking your own accommodation, transport and insurance as well as knowing what to pack, I've got you covered.
#2 Choose the Right Season

There's no question that the peak summer months are the most popular time to visit Croatia's beautiful coastline.
With warm weather, good sea temperatures, the most frequent ferry crossing and cloudless sunny days, July and August (especially the weeks during European summer holidays) are high season here.
However, while the weather at this time might be fantastic, the prices are likely to be less so.
You'll also have to plan and book further in advance during these months.
If you're travelling on a budget therefore, I'd honestly recommend avoiding the months of July and August when accommodation, in particular, will be a lot more expensive across the whole of coastal Croatia.
Instead, I'd suggest the shoulder months of either May, June or September, when the weather is still nice but the crowds and prices lower, would be a much better option!
You'll have to plan and pre-book less during these shoulder months too, although do be aware some of the seasonal ferry routes may be less frequent or not run at all.
Always, do your research thoroughly to ensure you itinerary will work.
#3 Get to Croatia Cheaply
The prices of getting to Croatia (presuming you are travelling internationally to reach the country) are also likely to be better outside of the summer months, with flight prices, in particular, being much lower as demand decreases.
As always, I use Skyscanner to find the best flight prices, as this comparison tool includes low budget airlines in its searches too.
Remember to look for mainland Croatian destinations when considering where to fly in and out of, as the cheapest way is to book flights to major coastal towns and then head out the islands from there.
Another way to save money on getting to Croatia, if you want to island hop, is not double back on yourself.
By this I mean you should explore different islands in a geographically sensible order i.e. north to south, instead of hopping around all over the place.
What this will mean is that, when your trip is over, you don't have to double back to the airport you arrived into, but can save yourself time and money, by booking a return flight out of an alternative airport.
This is definitely a top tip when island hopping in Croatia on a budget.
As an example, many travellers like to fly into the Croatian city of Split, but then fly out of Dubrovnik.
Not only does this allows you to see more of the country in the time you have, but it will also save you the money and hassle of trying to get back to Split when you're miles away!
If you're considering your carbon footprint more (and well done you if so) then it's great to know you can also travel to Croatia internationally without flying.
As 2020 is the year I pledged not to fly, I've done quite a lot of research in this area and have discovered that you can easily travel to Croatia by ferry from both Italy and Slovenia.
I strongly recommend using FerryHopper to book these services; they are experts in European ferry connections for both foot and car passengers and I've used them myself as I try to reduce my reliance on flights to travel.
You can also, of course, reach Croatia by train and bus from elsewhere in mainland Europe.
If you're travelling on a budget, then you really can't go wrong with Flixbus in my opinion.
With routes across Europe, they have connections to both Zagreb and Rijeka, which are great launching pads for island hopping Croatia.
The latter, in particular, is a very convenient stop because there's actually a port in Rijeka from where you can easily hop direct to some islands or get to another mainland port of Pula – that provides further island hopping departures.
Otherwise, from both Zagreb and Rijeka, you can travel south through the country, using local companies, to the more central and southern coastal areas and ports.
#4 Limit Time in the Main Towns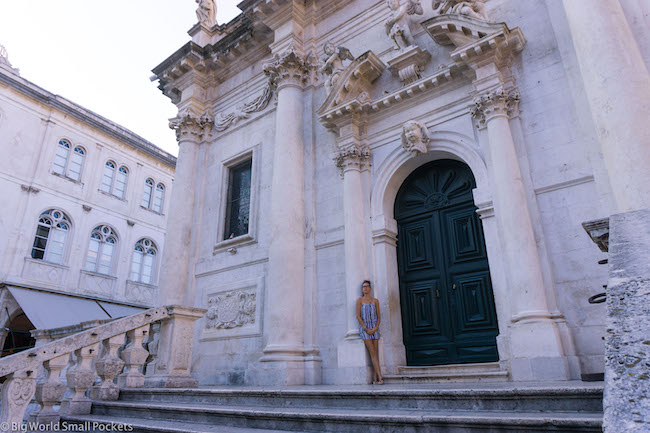 The main launching points for island hopping Croatia trips are the 5 larger port towns of Pula, Rijeka, Zadar, Split and Dubrovnik.
There are smaller ports as well, but if you're trying to plan a trip yourself I'd stick to the main ones just for the ease of organisation.
These are the places to head for to begin your itinerary.
However, if you're travelling on a budget I wouldn't recommend spending too long in these main towns.
Dubrovnik, in particular, is crazy expensive, with the dearest food, accommodation and taxi ride I experienced in Croatia by far.
As such, I recommend only staying there a short amount of time if you want to keep your costs down – 1 night will be plenty to see the main sites.
Learn more about how to visit Dubrovnik for 1 night on less than 80 euros here and check out Hostel Angelina if you're looking for somewhere cheap to stay in the city centre.
Split is far less inspiring than Dubrovnik, so I wouldn't recommend spending long here either – instead, make the most of your time here by pre-booking a return coach trip to Krka National Park for a day.
Krka is only an hour from Split and has the most amazing collection of nature and waterfalls.
Here you can spend a great budget-friendly day hiking and swimming.
Check out this top-rated budget option with skip-the-line tickets if you want to book in advance.
All in all, I suggest limiting your time in Croatia's mainland departure ports and instead heading out to the islands for as much time there as possible.
#5 Pick the Right Islands
Deciding which Croatian islands to visit is likely to be dictated in a large part by how long you have for your trip.
Not only will a shorter trip limit the number of islands you visit, but will also mean those islands will need to be situated closer together and also may need to be more accessible from mainland ports or arrival hubs.
Bearing this in mind, therefore, there's 2 ways to go about planning a Croatia island trip.
Either plan how you will get to Croatia first and where you will arrive into i.e. north, south or centre of the country, and then select islands in line with this.
Or, decide on the islands first and then plan your travel arrival and departure in accordance with this.
If you're going for the second option, then maybe consider what you want to enjoy on your trip as a starting point.
Each island offers slightly different options and whether it's beach days, active adventures, culture or nature you want to experience most, selecting the islands with the best options for these activities is another key part to research.
In general, the popular islands travellers tend to hop between if they're moving between Split and Dubrovnik are Hvar, Korcula and Brač and Mljet.
Hvar is known as the party island, and if you want to hit some bars until the early hours and spend all your money, it's a beautiful place to do it!
I have since heard from friends who visited the town of Stari Grad instead that this is a much more relaxing and 'island-y' experience, so you may want to check that out.
Korcula is famous for its medieval settlement. Steeped with history (obvs!), the main walled town dominates the landscape with its lovely cobbled streets, cute alley restaurants and bars overlooking the ocean.
Korcula also tends to be a bit more budget-friendly than most of the other islands in this part of the Croatian coastline.
Mljet is not typically included in the package holidays of Croatia and is therefore quieter than the rest.
Most people who visit this island generally only take a day trip, which means staying the night can be a great way to escape the summer crowds and truly relax.
To get off the beaten track further here, you can pick up a car near the port, then drive for 2 hours from one tip of the island to the other, through an amazing national park and along on a stunning coastal drive that includes a wonderful sandy beach – a rare find on many Croatian islands.
Don't miss the quaint village of Saplunara in Mljet either.
Here I suggest staying in Villa Mirosa. Check out the reviews!
With more time for your Split and Dubrovnik island hopping trip, you may want to add in visits to the islands of Lastovo, Solta, Vis and Bisevo.
As you may have guessed, most Croatia island hopping tourists hit up the Split and Dubrovnik archipelagos, however, the Pula and Brijuni, Kvarner and Zadar, as well as Kornati and Sibenik archipelagos, which also make up Croatian's wealth of islands, are well worth visiting too.
Out of these, the islands of Rab, Brijun, Losinj and Susak are regularly cited as travellers' favs.
#6 Travel to the Islands Independently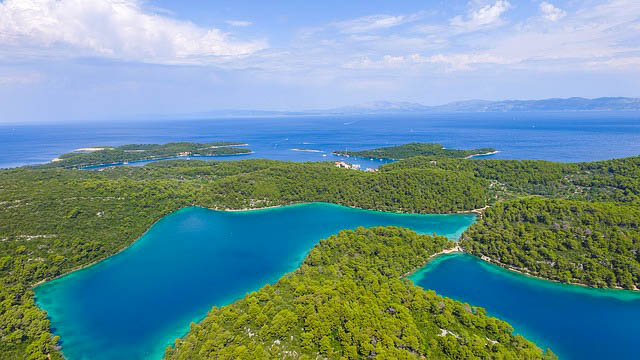 Many travellers are often surprised how easy it is to navigate the Croatian islands independently.
For example, it's actually incredibly straightforward to organise ferries between islands as well as transport on the islands, which is great news if plan to travel Croatia on a budget.
Most ferries offer routes for both car, bike and foot passengers, which can be a great option for getting around on the islands – see the next section.
However do bear in mind that car voyages will be a lot more expensive on the ferry and that not islands allow car access – again do your research.
If you are using a car to travel in Croatia, it's worth knowing the island of Pag is connected to mainland Croatia by a bridge.
This means a ferry to access this island isn't necessary, which may make it a more cost-effective option for you.
When it comes to booking car or passenger ferry routes, the very helpful website Croatia Ferries is a great place to begin.
With schedules, prices, information, routes and booking facilities, this is a fabulous tool for English-speaking travellers who need to research their trip.
The average cost I paid was £7, so I'd definitely recommend this site if you want to visit Croatia on a budget.
Jardrolinija and Krilo are 2 further ferry booking sites you can use to get online tickets in advance.
Which you probably should do, by the way, especially in the high season and / or if you are travelling with a car.
If you are planning a tight itinerary, where you really must be able to reach an island on a particular day, I'd definitely advise booking ahead too.
Ferry routes and passenger numbers are limited and popular routes especially can book out well in advance and in peak season you're likely to see more than one unhappy tourist stranded on an island during your stay!
If you don't want to book ferry trips in advance online, then you'll be pleased to know ferry tickets are sold at each port too.
The other thing to know when catching ferries for your Croatia island hopping experience is that you'll want to arrive at your departure point with plenty of time, especially if you're on a "first-come, first-serve ticket" – yup, not all companies allow you to reserve for particular crossings and only administer general crossing passes in advance!
In these instances, I'd suggest arriving at the port at least 30 minutes ahead of your scheduled departure time as a foot passenger and 45 minutes to 1 hour early if you have a vehicle.
To learn more about the ferry departure times for various Croatian islands, as well as to book tickets, check out the brilliant travel site Bookaway where you can do just that!
#7 Get Around the Islands in the Best Way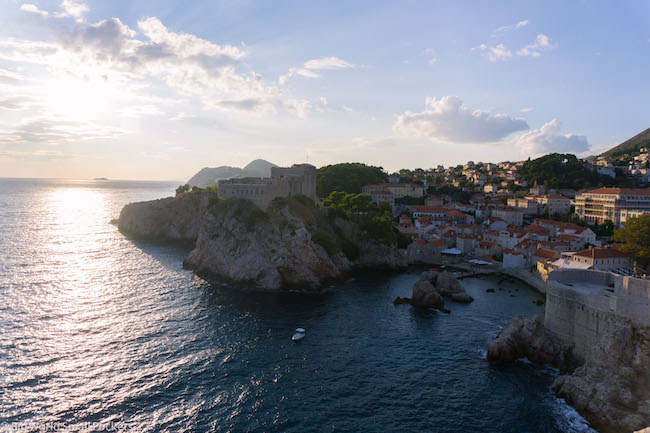 Once you arrive on an island, your main ways to get around are car rental, local bus, rental scooter, bicycle, taxi or your own 2 feet!
The pros and cons of each method will depend on the island you are visiting, how long for and what you want to do during your time there.
Of course, there's too much information to run through it all here, but in general, these are the advantages and disadvantages of each to consider.
Car Rental: Most islands allow car travel around them, but not all, so ensure you research this point first. Car travel allows you to move independently and get off the beaten track more, but can be expensive if you are renting in Croatia and having to buy car ferry tickets and fuel on top. Try to keep costs down by travelling as a group and splitting the price. Check out Thrifty Car Rental for some of the best prices online I've found.
Local Bus: A good option for budget travellers on the larger Croatian Islands in the summer season. Outside of high season / on smaller islands however, bus services may be limited or non-existent. Tickets are cheap, but you're likely to be limited to the main spots and will have to fit your adventures around the scheduled timetables.

Rental Scooter: Preferrable to cars in terms of budget, rental scooters can often be hired on the islands themselves, which means you don't have to necessarily plan this one in advance – a plus in my book!

Walking: A great option for budget travellers and keeping fit! Many Croatian islands have wonderful hiking opportunities and around the main historic towns and port areas, walking is the best option. Although, of course, it's not always ideal for venturing further afield!
Bicycle: Like walking, bicycles are super in terms of cost and fitness, and they allow you to travel further than your own 2 feet as well, meaning you can see more and discover more. Given the hills in much of Croatia however, you will need to be an active person already and have confidence riding a bike to enjoy this one. Either you can rent one on the mainland or the island, both of which will give you flexibility too.
Taxis: Can be limited and pricey, but may sometimes be the only option.
#8 Book Accommodation in Advance
Hotels, guesthouses and hostels along the Dalmatian coast tend to be very expensive and from what I saw, they often aren't worth the price!
When it comes to island hopping Croatia on a budget therefore, I recommend reserving your entire trip using a combination of Agoda and Airbnb.
Both offer great value accommodation in local rental apartments, which offer easy, flexible and authentic experiences.
Booking accommodation in advance of your island adventure in Croatia is a great idea as you're likely to be able to find the best prices and places with time to research and compare options.
Once you've planned which islands you want to visit and worked out your mainland departure /return points, setting about booking accommodation is the next step in your budget travel plan for island hopping in Croatia.
Armed with this information you can then go about booking ferries.
Remember to take into account the distance of your accommodation from the port and the costs of getting there.
If you're driving, check they have parking facilities.
If you're cycling, check if they are located at the top of a hill – it happens more than you think!
#9 Opt for Travel Insurance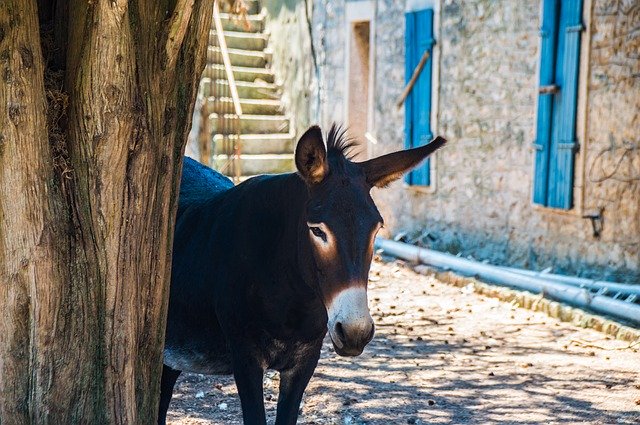 Despite travelling on a budget, I never scrimp on travel insurance when I'm abroad, as having an accident and not being covered when you're away, definitely has the potential to blow your budget… and fast.
World Nomads offers simple and flexible travel insurance. Buy at home or while travelling and claim online from anywhere in the world.
Alternatively, if you're a long-term traveller, digital nomad or frequent remote worker seeking travel health cover, check out Safetywing's Nomad Insurance policies.
#10 Pack the Right Gear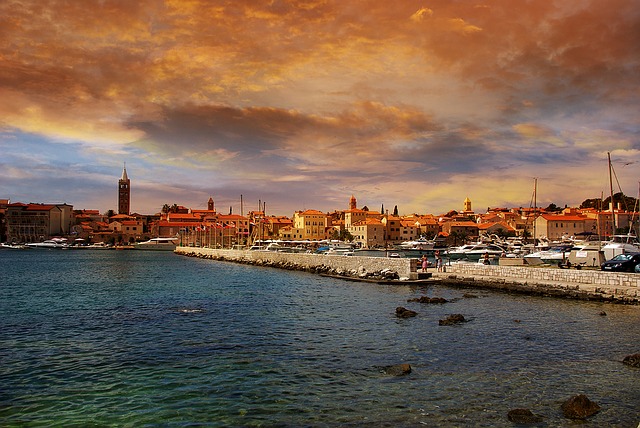 Packing the right gear is also key when it comes to island hopping Croatia on a budget as picking up stuff you might need at the last minute, when you're already away, certainly has the potential to cost you a lot more.
As such, getting the right gear in advance of your trip is definitely a good way to keep the costs down, so here's my 5 key essentials to pack for your Croatian island hopping excursion.
#1 Good Camera – You will be pretty much snapping non-stop during your time in Croatia and will need a good camera to do this gorgeous destination justice. I highly recommend the Sony A6000, which I use for all my travels and love, not least because it's light, compact and robust! A GoPro would also be excellent if you plan on enjoying some active or water-based activities here.
#2 Good Walking Shoes – You're definitely going to want to walk the streets and walls of Croatia's historic towns a lot, it's as simple as that! Make sure your feet are comfortable therefore with a pair of New Balance Trainers. Perfect for stylish city strolling and walking in the nature of the islands, I love mine.
#3 Good Guidebook – I'm still a massive fan of the Lonely Planet Guidebooks and think their Croatia edition is particularly well put together with lots of handy tips about many of the different islands.
#4 Good Water Bottle – All that island hopping activity is thirsty work, so make sure you have a metal water bottle that you can refill as you go, because Croatian tap water is drinkable… and free!
#5 Good Backpack – And to carry your water bottle, camera and guidebook, you're going to need a decent backpack that will help you balance the weight as you walk the city streets. In my opinion,, you can't go past the Bobby Anti Theft Backpack, which is also perfect for helping you avoid pickpockets!
PIN IT TO PINTEREST!
So if you are wondering whether island hopping Croatia on a budget is possible, I hope I've shown you that it totally is!
From the stunning skylines, endless ocean and unique experiences of each destination scattered here in the Adriatic Ocean, this is an amazing trip you shouldn't let the perceived price tag put you off.
Have you island-hopped in Croatia?
What were your favourite islands to visit and do you have any top tips to share with other travellers?
If so, please drop them into the comments box below…