Like all good Yorkshire towns, Hebden Bridge is filled with some amazing pubs, bars and watering holes.
But because it's Hebden Bridge, these top 11 spots are even more fantastic than in your usual town!
Yes in true Hebden style, many boast a creative and alternative flair, with a strong community and conscious ethos.
And although live music is a given in so many of these great Hedden Bridge pubs, even if there isn't any on when you visit, the atmosphere, (if not the views in some cases!) are sure to make up for it.
So if you're heading to this gorgeous Calder Valley spot anytime soon, don't forget to check out at least a couple of these great drinking spots.
If you've been out walking all day, they'll feel even better!
---
Related Posts
---
My stay in Hebden Bridge was gifted by Hebden Bridge Hostel but, as always, all views are my own.
This page contains affiliate links meaning Big World Small Pockets may receive a small commission on any purchases at no extra cost to you.
---
#1 Old Gate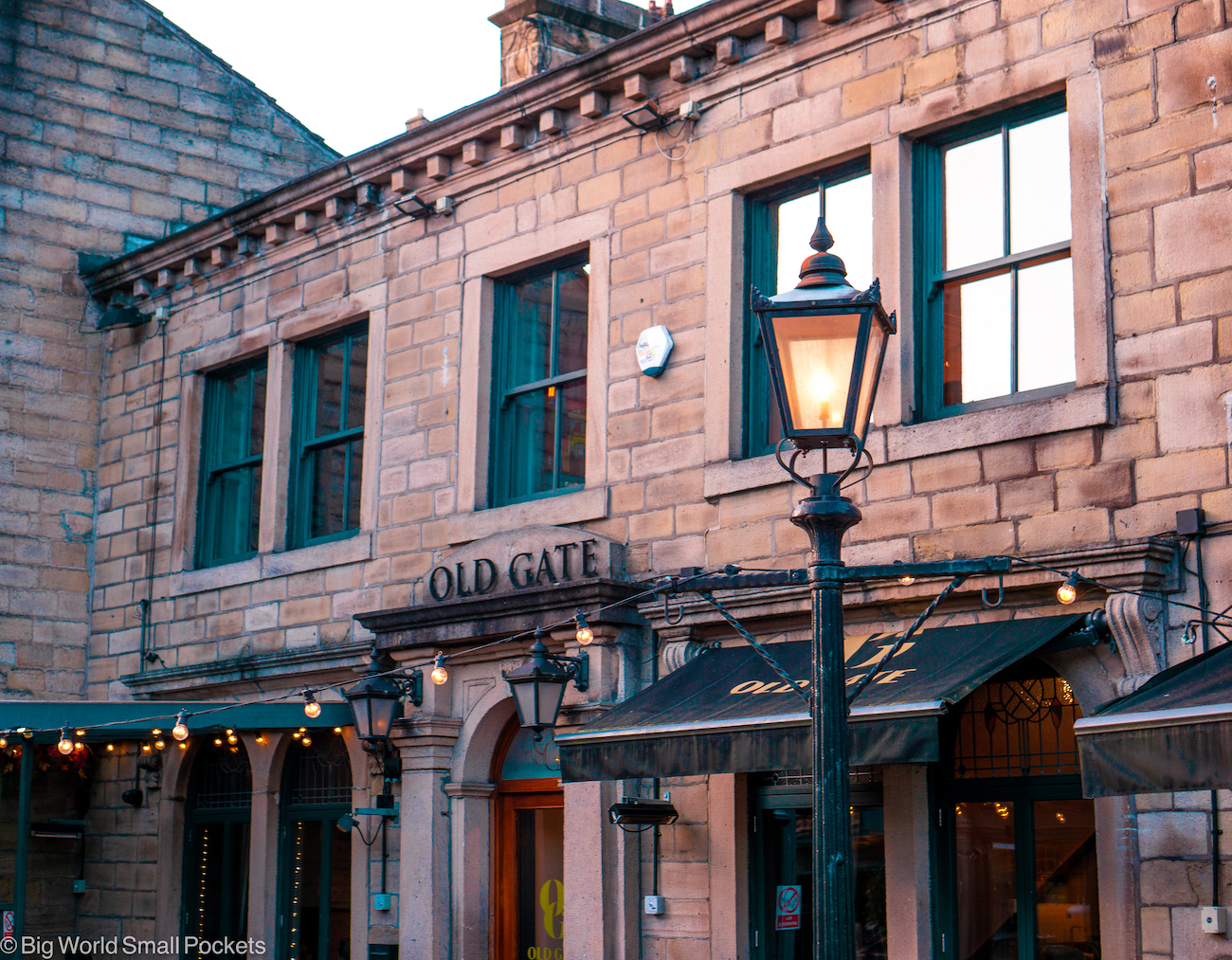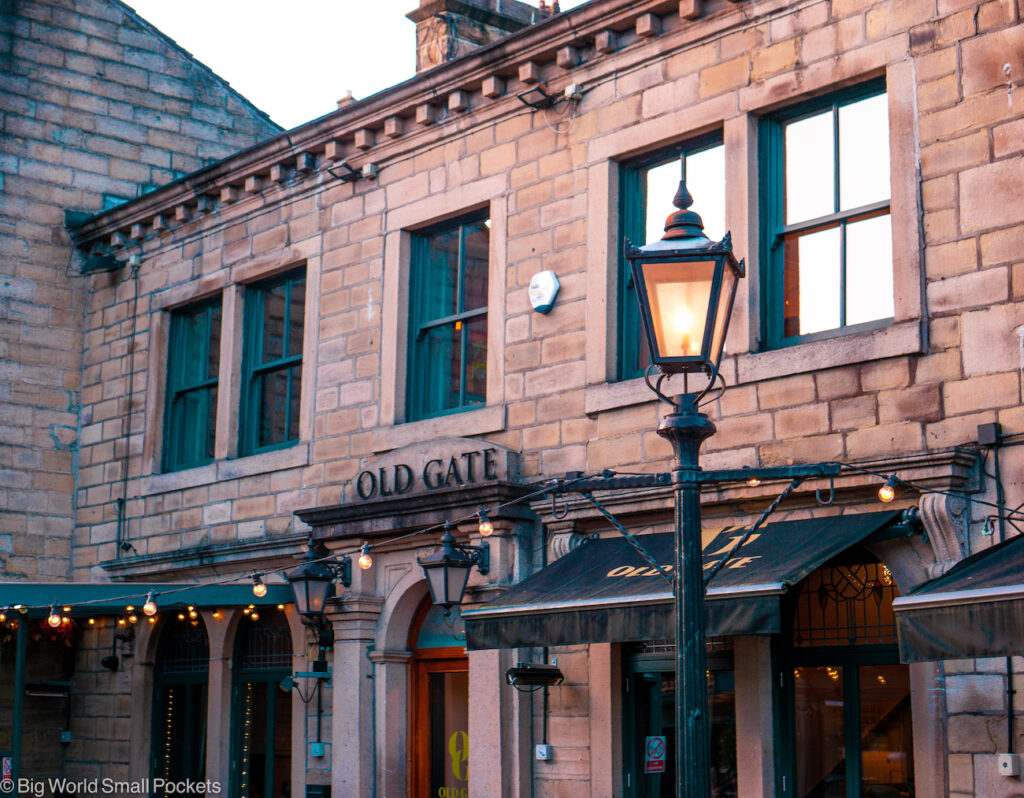 And first on this list of the best Hebden Bridge pubs, it's the Old Gate.
A lovely gastro pub situated right in the heart of town, this fantastic boozer harmonises wonderfully with the quirky and creative feel of the town.
Seasonal local produce fills the menu and fantastic artwork by local artists fills the walls.
Dog friendly and with some great beers on tap, including local ales, this is a traditional pub with a modern and welcoming twist.
There's also an outside terrace perfect for sunny days and people-watching.
Comes highly recommended!
Address: 1-5 Old Gate, Halifax, Hebden Bridge HX7 8JP
Tel: 01422 843993
#2 Golden Lion
And now for something completely different, it's the Golden Lion!
Actually located in Todmorden, which is the next town along from Hebden Bridge in the valley, this character-filled pub is huge and boasts a large downstairs area, as well as upstairs space for private hire and gigs.
With regular events and not a whiff of pretension, if you're looking for a night you're unlikely to forget, this is the place.
Delicious Thai food and a cosy beer garden complete the picture in this super friendly and independently-run venue, which was resurrected back in 2015.
Now a popular spot on the northern touring circuit, check out their Facebook page for the latest details of DJs and musicians heading here.
Address: Fielden Square, Todmorden, OL14 6LZ
Tel: 01706 816333
#3 Packhorse Inn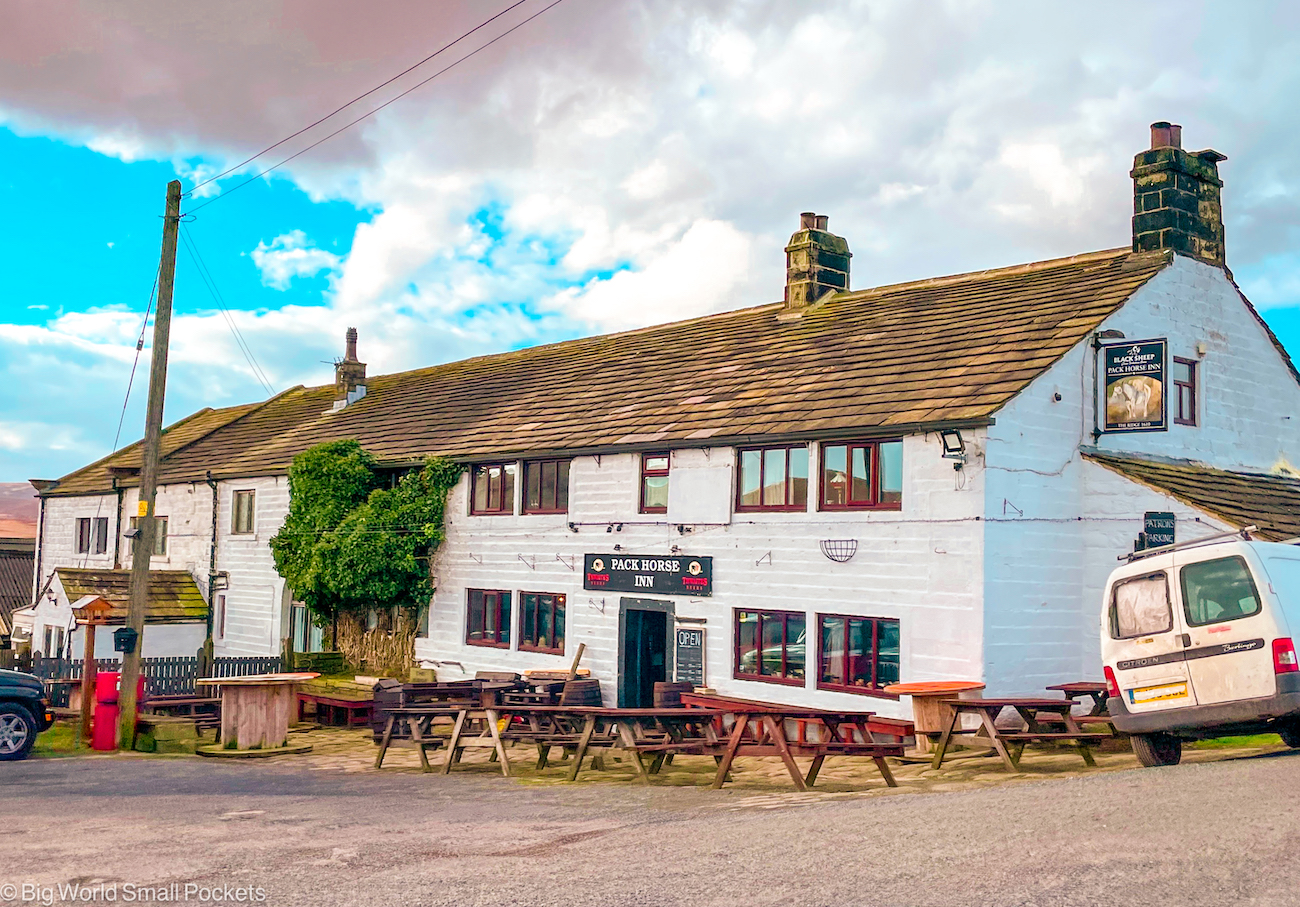 And now from central-town pubs, we move to a real rural gem on this list – it's the Packhorse Inn.
Located a short drive away from Hebden Bridge, just past the stunning Widdop Reservoir, the Packhorse Inn is a firm favourite in these parts, especially when it comes to Sunday lunch!
One of the oldest pubs in the area – it's over 400 years old – the Packhorse Inn has long welcomed weary travellers across the moors with a plate of warm food, a good ale and a comfy spot to rest.
Now it spends more time welcoming Pennine Way walkers and cyclists off the long distance trail which passes close by, but the ethos of this Moor-surrounded inn remains the same.
The pop-up campsite that can be found next to the pub in the summer months helps too, as does the extensive list of single malts!
Address: Widdop Road, Hebden Bridge, HX7 7AT
Tel: 01422 844614
#4 Trades Club
But back into Hebden we go now, for this 4th entry on the list of top drinking spots and something of an icon it is too!
After all, you really can't visit Hebden Bridge and not come to Trades Club.
Probably the most famous music venue in the area, this renowned spot has played host to some world famous names in the world of performance.
A socialist members cooperative club, bar and gig venue, Trades was built in 1924 and reincarnated in 1982.
It's got an amazing eclectic line-up, a fantastic spirit and an all-round brilliant ethos.
Go and enjoy!
Address: Holme Street, Hebden Bridge, HX7 8EE
Tel: 01422 845265
#5 Nan Moors
And from one great evening venue to another, we head back to Todmorden now for this next great drinking spot near Hebden Bridge, because it's time to pay a visit to Nan Moors.
Run as a collective by 4 local artists, this tiny bar, housed in a former tattoo parlour, offers ale that's by gravity dispensed direct from the cask, alongside a range of ciders, cocktails and wines.
A great place to stop after a towpath walk – the terrace at the back can be directly accessed from the canal – there's some pretty experimental music that gets put on here and is well worth checking out.
Address: 18 Rochdale Road, Todmorden, OL14 6NU
Tel: 01706 817173
#6 Imaginary Wine Bar
A natural wine bar and shop also in Todmodern, Imaginary Wine Bar was set up by Shane Kilgarriff, who previously managed Michelin-starred Clove Club in Shoreditch, before beginning up his own project in this unassuming part of West Yorkshire.
Born from a desire to source and drink great wine personally, Shane set up Imaginary Wine Bar just after lockdown and the place has gone from strength to strength since.
Open Friday 12pm-8pm and Saturday 12pm-8pm, check them out for a delicious glass of something something!
Otherwise, outside of these times and in Hebden itself, Coin can't be overlooked as a great wine spot too!
Fairly new, it boasts a lovely interior and some interesting small plates if you're feeling a bit peckish.
Address: 21 Water Street, Todmorden, OL14 5AB
Email: [email protected]
#7 Nelson's Wine Bar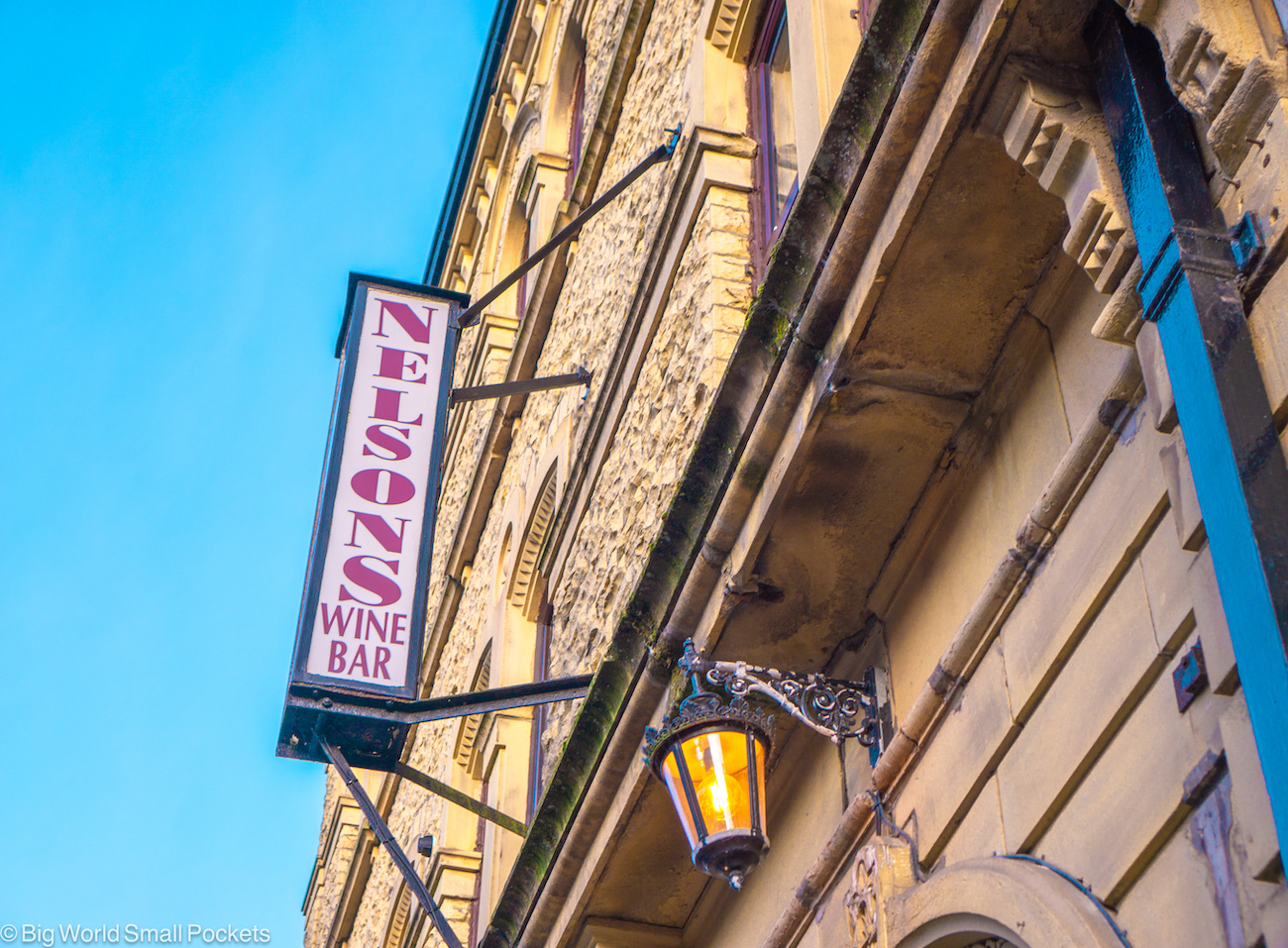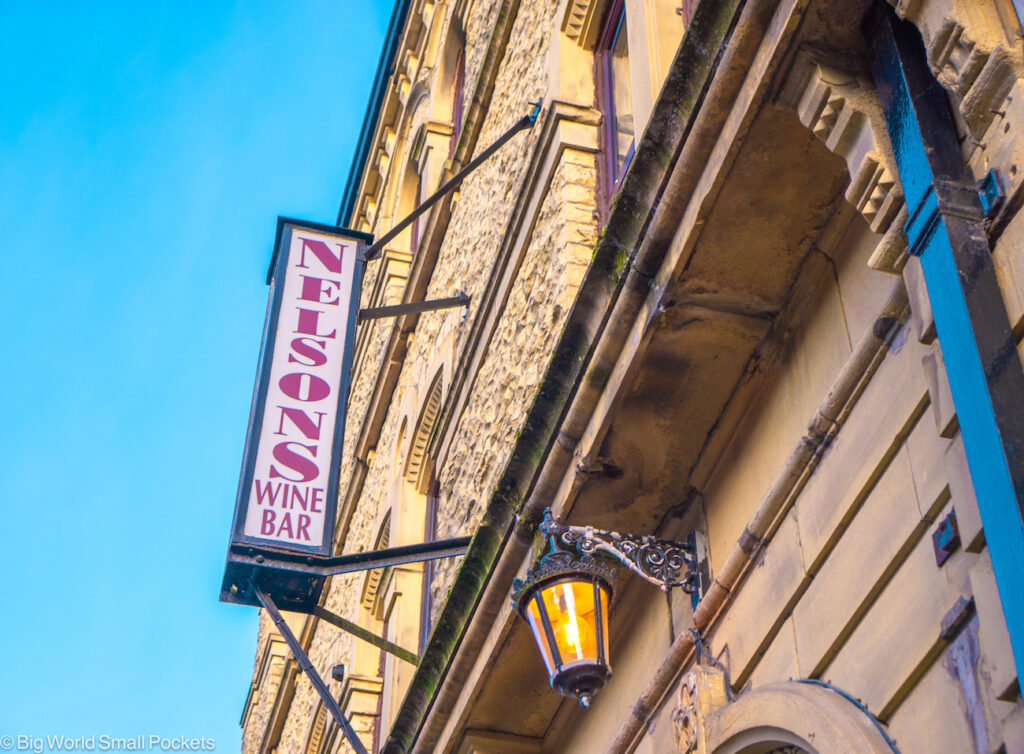 Add sticking with the wine bar theme, Nelsons Wine Bar in Hebden is yet another treat!
A beautiful subterranean spot, this lovely, cosy bar includes a great restaurant, and is 100% plant-based place.
And if you're wondering why an amazing vegan wine bar and restaurant exists in a tiny Yorkshire town… it's because it's Hebden Bridge!
Located in the old COOP building and opened in 1997, this inclusive venue is LGBTQI+ and dog friendly, making it a conscious and welcoming space for all.
Locals beer and ales are available in addition to a great selection of organic, low intervention and biodynamic wines.
Open daily from 7pm.
Address: Crown Street, Hebden Bridge, HX7 8EH
Tel: 01422 847643
#8 The Cross Inn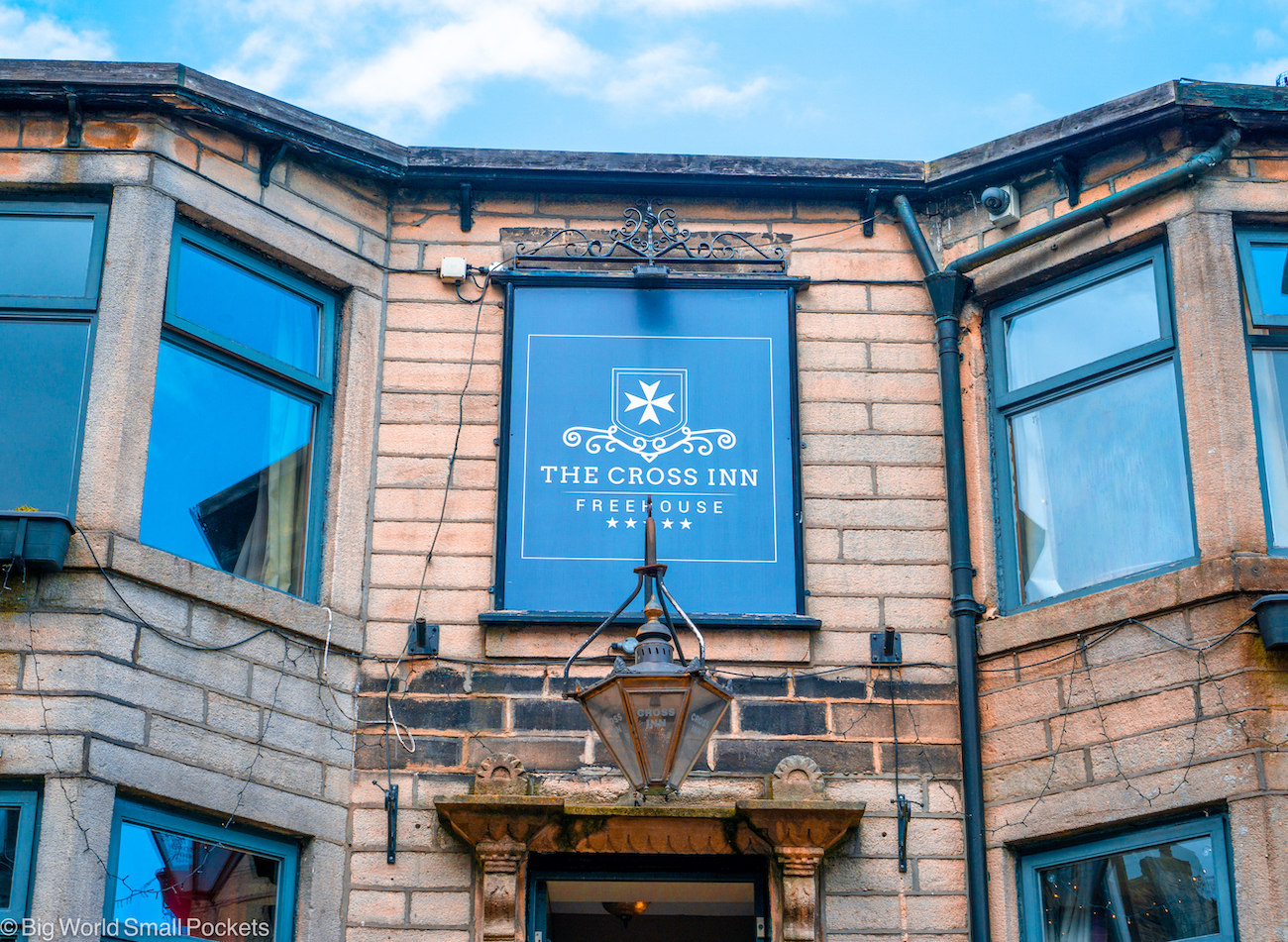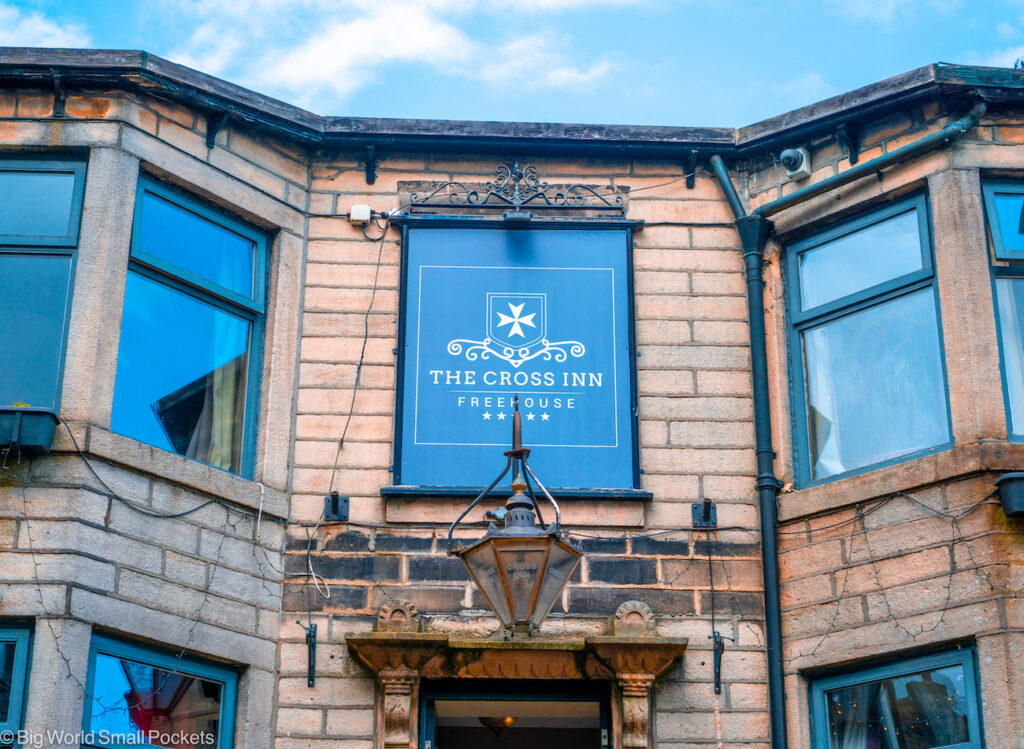 A Heptonstall classic!
If you're strolling back from Stoodley Pike, or have been checking out Sylvia Plath's final resting place, then the Cross makes a fantastic spot to stop for a drink afterwards.
With delicious Thai food on the menu and some lovely rooms above the pub, this central option is set right on the village's main cobble street and boasts a lovely sunny beer garden in the back.
Open 7 days a week, this is definitely a top pub in the Hebden Bridge area.
Address: 46 Town Gate, Hebden Bridge, HX7 7NB
Tel: 01422 846607
#9 3 Wise Monkeys
A community-focused bar in Todmorden, this small spot has a yummy Thai restaurant upstairs (I know, so much Thai food in these towns!) and prides itself on a lowkey, but lovely atmosphere.
Quirky and cosy, it's run by a local artist and the décor pays testimony to this.
With live music events every Friday and Saturday evening and regular open mic nights on a Sunday, there's always something going on here!
Address: 15 Water Street, Todmorden, OL14 5AB
Tel: 01706 817010
#10 White Lion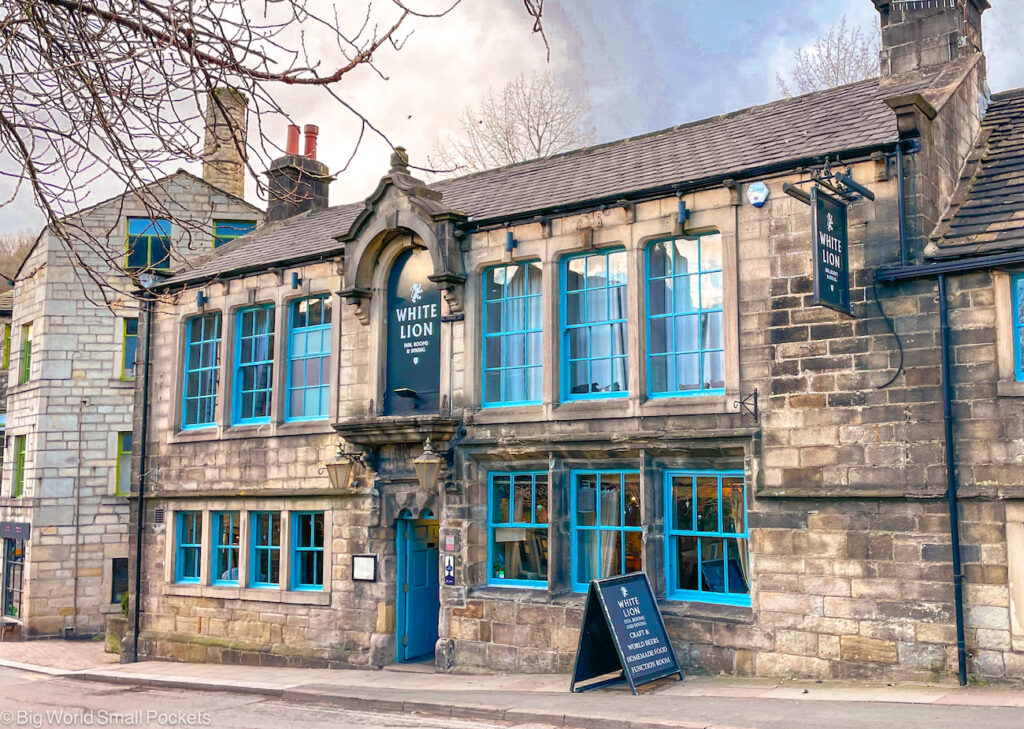 The White Lion is another great pub in Hebden Bridge that gets very busy at the weekend.
An old favourite, they offer delicious Sunday roasts here and are based just behind the community markets.
Dating back to 1657, it's thought to be one of the oldest buildings in the area and is big on the traditional feels, exposed beams and open fireplaces!
From gorgeous, boutique rooms (that include Victorian roll-top baths) upstairs, to riverside cobbled courtyards that are perfect for enjoying in the summer months downstairs, this lovely old coaching inn offers a great homemade menu and is well worth a visit.
Address: Bridge Gate, Hebden Bridge, HX7 8EX
Tel: 01422 842197
#11 Fox and Goose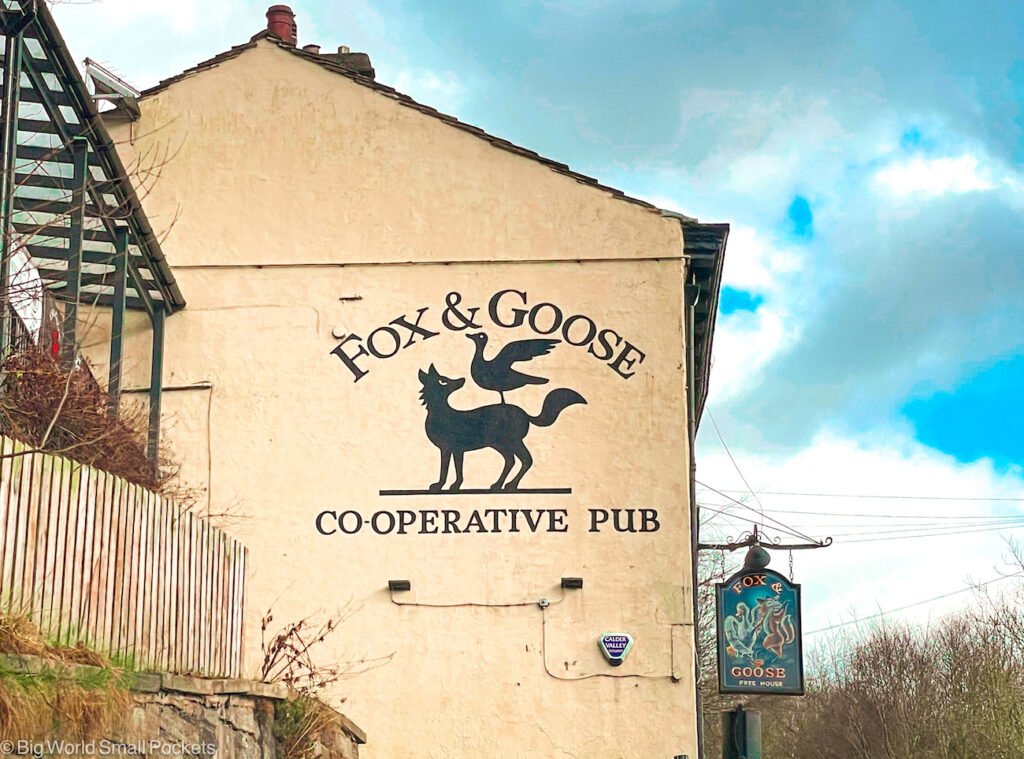 And finally, last but not least on this list of the best pubs and bars in Hebden Bridge, it's the wonderful Fox and Goose.
Located just off the main road as you drive into town, this community-owned pub is very well respected for its beers and ales, many of which are from microbrewers.
No food is served, but the atmosphere is wonderfully relaxed, and the local characters are superb!
In April 2022, the Fox and Goose was awarded Halifax and Calderdale CAMRA's Pub of the Year award for the second time since opening as a cooperative pub.
There's regular live music events here too of course, as well as a lovely riverside terrace to enjoy too.
This top Hebden pub is dog-friendly and open 7 days a week.
Address: 7 Heptonstall Road, Hebden Bridge, HX7 6AZ
Tel: 01422 648052
Mini Travel Guide to Hebden Bridge
Where is Hebden Bridge?
Situated in the Calder Valley in Yorkshire, Hebden Bridge is in the north of England.
The nearest large town is Halifax. The nearest cities are Manchester and Leeds.
How to Get to Hebden Bridge?
One of the great things about Hebden Bridge is how easy it is to reach from both Leeds and Manchester.
With direct and fast trains from both of these major northern cities, Hebden Bridge is amazingly easy and affordable to get to.
Both Leeds and Manchester boast international airports, which means getting to Hebden from even further afield is also pretty easy.
As always, I use Trainline to book my rail tickets in the UK and Skyscanner for finding the best flight prices.
Where to Stay in Hebden Bridge?
I stayed in a lovely private ensuite room here and highly recommend it
Top-rated rooms in a great location with superb staff
Luxury apartments right in the historic town centre
Best Time to Visit Hebden Bridge?
The best time to visit Hebden Bridge is definitely during the summer months in my opinion.
The better weather from June to August will allow you to get out and explore the glorious walks and historic sights more easily.
That said, I visited Hebden Bridge in February and loved it!
Spring sunny days were perfect for taking in the highlights, without the summer crowds!
How Long to Spend There?
I'd allow at least 3 days to explore Hebden and the surrounding area.
Travel Insurance for the UK
World Nomads offers simple and flexible travel insurance. Buy at home or while travelling and claim online from anywhere in the world.
Alternatively, if you're a long-term traveller, digital nomad or frequent remote worker seeking travel health cover, check out Safetywing's Nomad Insurance policies.
Travel Money in the UK
The easy way to spend abroad with real exchange rates, no markups and no sneaky transaction fees, you can use your Wise card just like a debit card in the UK… and it links easily with Google and Apple pay – sold! Grab yours here.
PIN IT TO PINTEREST!
And there you have it, my list of the top 11 Hebden Bridge pubs and bars.
Which is your favourite on the list?
Know of anywhere I missed out?
Drop your top pub picks into the comments box below…