They say the key to a good trip is in the planning.
And y'know what?
They're right!
Yes after many years spent traversing the globe, I can certainly attest to the fact that planning your trip is not only key to having the best time while you're away, but also ensuring the process of getting there is stress-free too.
After all, who wants planning a travel adventure to be stressful?!
Instead, trip planning should be a major part of the travel enjoyment and, if you're an organiser like me, there's almost nothing you're likely to enjoy more!
But even for the non-organisers among us … and I know you're out there!… you really can learn to love planning.
Because the more you do it, the easier it gets and the better you get at it too.
Plus you also come to work out what essential parts of a trip need to be organised ahead of time and what don't.
After all, a good travel planning strategy is as much about knowing what needs to be prepped in advance as what doesn't!
Too much planning can ruin a trip and too little planning can ruin it as well.
So here to help you strike the balance, is my complete guide to planning a travel itinerary in 15 easy steps…
---
Related Posts
---
This page contains affiliate links meaning Big World Small Pockets may receive a small commission on any purchases at no extra cost to you.
---
#1 Consider When You Want to Travel
So first up on this article about how to plan the perfect travel itinerary is to consider when you want to travel.
This might seem like a strange place to start, but honestly, knowing roughly what months of the year you want to go adventuring for is going to make a big difference as to where you go adventuring.
Yes you might have your heart set on a particular region or country, but honestly, if it's rainy season or winter or hurricane season or humidity madness in that / those places during the time of year you plan to travel, then forget it!
Not only will you not then see this region or country at its best, but if you've wanted to go for a long time, you might be bitterly disappointed too!
And it goes without saying that some types of travel adventures just aren't possible at certain times of the year too.
Often these travel adventures are the flagship things to do in a particular country or region, so if you can't enjoy them at the time of year you're going to be there… well then what's the point?!
Classic examples of this type of situation include road tripping the top end of Australia during the wet season (when many roads and national parks are closed), hiking in Asia's Himalayas or South America's Andes when many mountain trails are inaccessible, or heading to the Greek Islands in winter (when it's too cold for swimming, sailing and sunbathing and many transfer boats don't run!)
There's a million more variables here too of course, but you get my point!
As a heat lover and sun worshipper, I can certainly claim climate is the number one factor I consider when planning the perfect trip and I reckon it should be top of your considerations too!
So first decide on when exactly you're going travelling first and then start narrowing down the destination list from there…
#2 Research Climates and Weather!
And this brings us nicely onto the second point here, because once you know when you're off, you can start deciding where you're off too.
Even some simple Google research can help here, at least in terms of broad regions.
Otherwise take a look at the overview list below for some starting ideas…
Jan – Mar: Head to Southeast Asia, India, New Zealand, Non-Tropical Parts of Australia, Central America, West Africa, South Africa, Ethiopia
April – May: Great for North Africa, Middle East, Caucasus, Turkey, Central Asia, Russia, Japan & Korea, Namibia & Botswana
June – Aug: Ideal for Tropical Australia, Europe, North America, Peru & Bolivia, East Africa
Sept – Oct: Enjoy Autumn in Canada, Southern Mediterranean, East Africa, China, Namibia & Botswana
Nov – Dec: Consider New Zealand, Southern Africa, Non-Tropical Parts of Australia, Chile and Argentina, India
This is far from being an exhaustive list, but may give you a handy starting point to do further research.
Within these sweeping regional areas, there are of course micro-climates and geographical particulars to take into account too, as well as any cultural festivals and religious periods that can drastically alter a travel experience, a notable example of which is Ramadan.
It's also worth bearing in mind what you want to enjoy in area – if there are specific activities you are going to certain countries for, such as hiking, diving, safari or festival-experiencing, then it certainly does make sense to research the best time for these particular pursuits to ensure you get the best travel experience possible.
#3 Think About The Length of Your Trip
So once you've decided when and where you plan to travel, it's now time to really hone down exactly how long you have for your trip and therefore whether you're likely to be enjoying just one area in a county, a whole or nation or perhaps even a broader geographical region.
Absolutely key to planning the perfect travel itinerary is making sure you don't overcommit yourself, and by that I mean don't plan to cover too many places or too large an area!
Honestly, in doing this, you're likely to overstretch yourself (trust me, I've been there) and actually not enjoy your trip nearly as much as if you'd planned a sensible itinerary inline with the length of trip you have!
In general, my rule of thumb looks like this:
A weekend trip: Pick 1 city and enjoy it!
1 Week Trip: Base yourself in one destination and explore it well – possibility to include day trips to nearby areas.
2 Week Trip: As above, or select 2 different destinations within the same country and explore them both for 1 week each or, plan a backpack-style trip (moving every couple of days) in a small country. I try never to visit more than 1 country I if have just 2 weeks – the time you lose from travelling between them is too great.
1 Month Trip: Possibility to explore several destinations within one large country i.e. the northern highlands as well as the islands of Thailand, or the Andes as well as Amazon in Peru. Alternatively, explore 2 small neighbouring countries such as Armenia and Georgia. I wouldn't advise trying to pack in more than 2 countries in a month.
2-3 Month Trip: This is when you can really start exploring several countries within one region i.e. Southeast Asia, East Africa, Eastern Europe, Central America. Just ensure you choose countries which are close together, as this saves travel time and also means you can get away with packing similar types of clothes and travel items.
3 Months+ Trip: With a longer trip up your sleeve, you can start exploring wider regions and enjoying bigger trips, such as road tripping parts of the US, backpacking South Africa or travelling from Cape Town to Cairo. In general, I wouldn't start considering covering multiple regions in one trip until I had a 6 month+ travel window up my sleeve.
#4 Factor in Country, Region-Size, Journey Times and Accessibility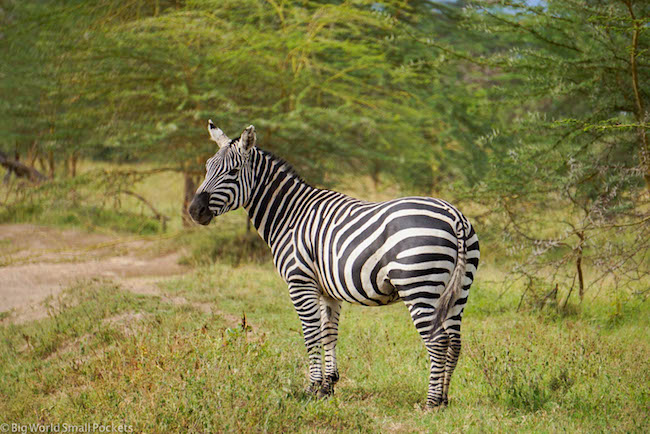 Needless to say, the above length of trip guidelines will vary wildly depending on the size of the country or region, as well as the amount of things / places etc you want to explore there.
Always remember that there will be more to see / do / visit than you plan on initially in any part of the world, so do consider this when thinking realistically about how much you can fit into the length of time you have.
Also remember that the physical act of travelling can be exhausting.
This is another reason to bear in mind your journey times when you are planning a travel itinerary and remember that, if your destination is far away from your home country, that 2 days of your itinerary might have to be given over to just getting there and back.
You will also need to possibly allow time for jetlag if you're travelling across time zones.
And finally, if you're planning to hit up a couple or more destinations within one country, then you need to think about the journey times for these too.
Firstly, how can these journeys be made? Secondly how long do they take? And thirdly, how frequent and reliable is the transport?
More off the beaten track or inaccessible countries will take longer to get around, which certainly needs to be factored-in to your travel itinerary.
More on this in section #10 of this article.
#5 Settle on a Destination
So now that you've thought about what time of year you're travelling, the length of your trip, and the climate, journey times, accessibility and size of several destinations, it's time to decide once and for all on your destination of choice.
Just remember, this will not be your only trip and no matter where you pick, you'll have a great time if your attitude is right… so just go for it!
Any second or third choice options can always be saved in the bag for your next travel adventure!
#6 Research Visa and Medical Requirements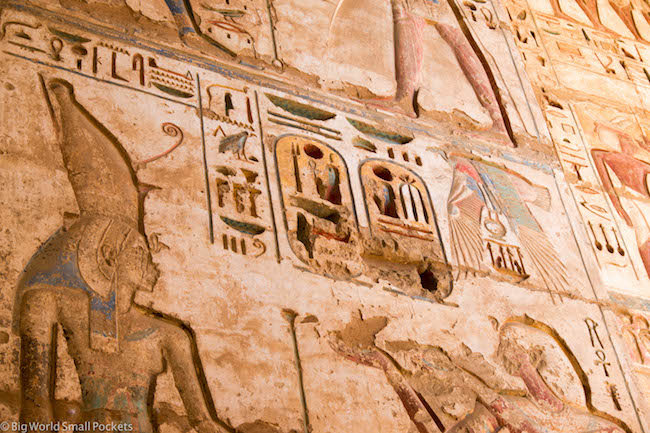 With your destination now selected, it's time to begin researching the visa and entry requirements of that country or countries.
This will be specific to the passport you hold, so remember to check with the right foreign office website for the most up-to-date and correct information.
If you need to apply for visas, it can take a while, which is why it's best to start this process early.
The same goes for any medical requirements.
If you need any vaccinations to enter a region or country, then planning this in advance (so you can book any medical appointments and get any prescriptions you need) is best done at least a month or 2 before your departure date.
#7 Book a Flight / Boat etc
And a few months before your trip, it's also start time to planning how you're going to get to your chosen destination.
If you're trying to take the green option (and your selected arrival point isn't too far away) then trains or boats maybe an option for you.
As always, I use Trainline to book coach and rail travel throughout the UK and Europe and highly suggest you check it out for the best prices if you're travelling in this region.
Otherwise FerryHopper is a great sight for searching, price-comparing and booking ferry travel in Europe too.
Alternatively, if you're heading further afield, it's likely you'll be catching a flight to your chosen destination.
My go-to website for finding the best deals on plane tickets is Skyscanner who cover both domestic and international airlines, including budget air companies.
Finally, if you're planning a combination trip, perhaps a flight with ferry or train ride, then check out Kiwi.com. Their multi-modal travel planners are a really great resource when you're looking to combine a range of transport methods:
#8 Insurance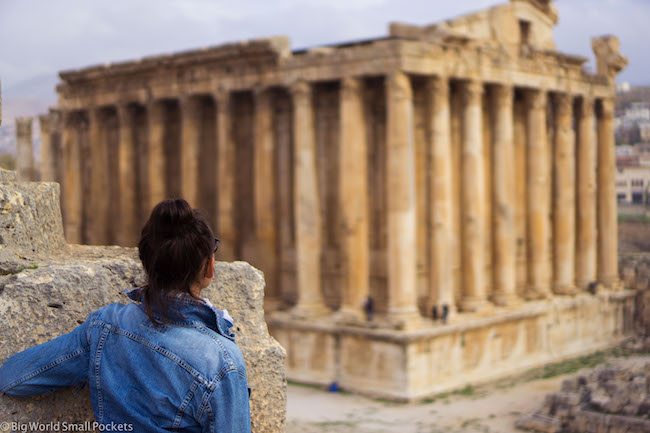 World Nomads offers simple and flexible travel insurance. Buy at home or while travelling and claim online from anywhere in the world.
Alternatively, if you're a long-term traveller, digital nomad or frequent remote worker seeking travel health cover, check out Safetywing's Nomad Insurance policies.
#9 Look at Specific Destinations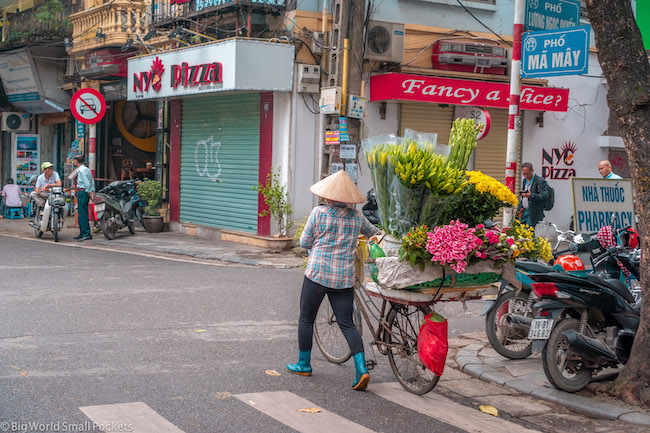 Then, once you've chosen your destination and done all the big admin for your trip, it's time to get to the fun stuff, the real planning!
We've already touched on this when we spoke about the length of your trip, but at this point, it's worth doing a bit more research.
In particular, it pays to know the various destinations or hotspots you want to visit in your country or region of choice – the big ticket numbers if you will.
At this point, making sure you have enough time to do them all, or whittling down the list if you don't, is crucial in beginning to build the perfect practical travel itinerary, as you start piecing together exactly where you are going to go.
Once you have those destinations mapped out, then consider making a rough route and plan for how you will travel between them i.e. north to south or east to west – this will stop you having to double back on yourself and will save you time and money when you're away.
Remember to be logical here and create an itinerary that works not only in terms of travel direction and geography, but also suits your trip's feel.
For most people this involves flying into a major city and spending a couple days there, then picking a 2-5 other destinations in the country they want to see /explore / visit, before winding down care of a relaxing night or 2, possibly at the beach!
#10 Plan Where You're Going to Stay
And once you've got those key destinations mapped out, you'll start be able to look at where you are going to stay – a key part of planning any top travel itinerary.
With a vague route outlined too, you should know where you're going to be on each night of your trip (or at least for the first couple of weeks if you're heading off on a long adventure), as well as how many nights in each place you are looking to be there.
This should allow you to start researching and possibly booking some accommodation based on your budget and travel style.
For budget travellers, I always recommend Hostelworld for finding the best hostels around the world.
For couples or groups, VRBO is my go-to site when it comes to finding great rental accommodation such as apartments, quirkier or unique stays, or great glamping options.
And finally, when it comes to traditional stays, it's hard to go past Agoda who offer a huge range of guesthouses, bed & breakfast, hotels and apartments around the world.
Just remember, you certainly don't have to book every night of your itinerary in advance, but I think having somewhere to stay for at least the first 4 nights is a great idea, so you don't have to worry about finding somewhere when you arrive.
#11 Discover How to Travel Around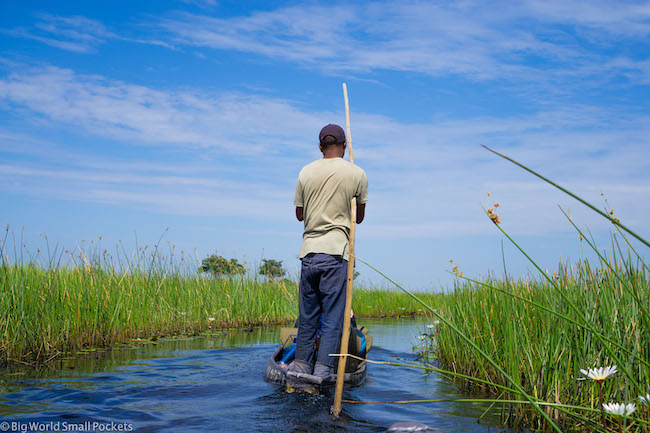 Once you've got your rough travel itinerary plan in place and some accommodation lined, it's then time to research how you can get between destinations in your chosen country(ies) – either on day trips or, if you're moving around, to base yourself in different areas too.
Again, we talked about this in section #4 of this post, but this is the time to go into more detail – perhaps even booking or reserving those day trips or car / train / bus / internal flight connections that will get you between the spots you want to visit.
As discussed before, I use Trainline for booking coach and train tickets in the UK and Europe, and I use the excellent 12Go website for booking buses and train across Southeast Asia.
Thrifty Car Hire are my go-to for car rental, pretty much the world over and Skyscanner are the best for flights no matter where in world you're heading.
#12 Outline Possible Activities
And it's not just day trips you might want to research, but also any other activities you plan to enjoy as part of your travel itinerary at this stage too.
If there are must-do activities, then creating the perfect travel itinerary, definitely involves locking them in early.
These sort of activities might include things like scuba dive trips, hikes with guides or attractions that require tickets to be bought in advance to avoid the queues.
If there are any absolute bucket lists activities on your itinerary too – such as The Louvre in Paris, Angkor Wat in Cambodia or Machu Picchu in Peru – y'know the sort of activity that underpins a large reason you're going to that country, then locking in these ahead of your trip is definitely a good idea as well.
GetYourGuide is my go-to site when booking day trips, guided attraction tours, as well as skip-the-line tickets to many of the world's top sights.
#13 Pack Accordingly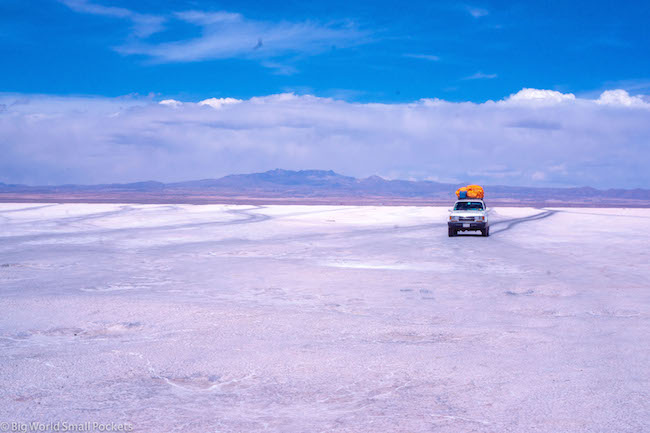 And now that you know where you're going, when you're going and what you're going to be doing there, it's time to start thinking about what you're going to pack.
I generally advise starting to do this a couple of weeks before your trip, so that if you do need to buy anything extra, you've got the time to do this without stressing!
Check out my top 25 travel essentials for more info about what you should wear when travelling in different parts of the world.
#14 Learn Common Cultural Norms and Safety Tips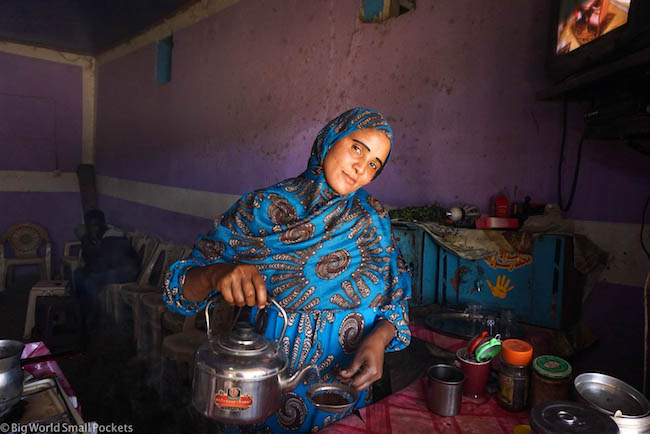 The next step when it comes to planning a travel itinerary can also be done in the final few weeks before your trip, and that is learning some of the common cultural norms and particular safety tips when it comes to your chosen destination(s).
This is particularly pertinent if you're jetting off to a nation far away from your own, where life might be very different.
Be a little forewarned about what to expect in the areas you plan to travel is a crucial part in getting ready for your travels and I often find reading blog posts from people who have already visited there, gives a great personal perspective on what you can expect.
#15 Get Money Access & Entertainment Organised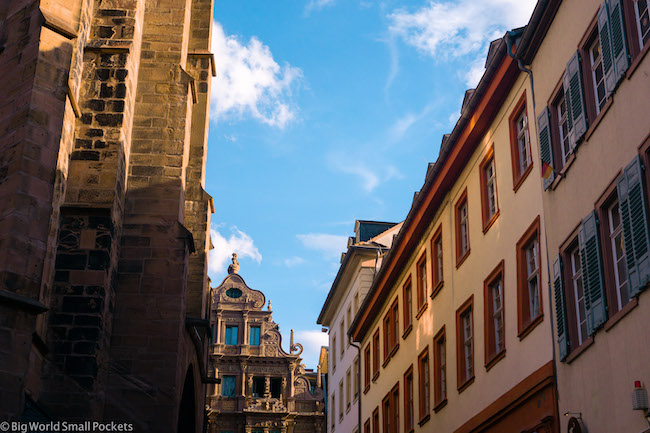 And last but not least on this list of my top tips about how to plan a great travel itinerary, it's get your money and entertainment organised!
By this I mean, you need to learn what currency the country(ies) you're heading to use(s) and whether you can use debit and credit cards there, or need to carry a lot of cash.
In either instance, it makes sense to take some cash with you – either some currency that is used in that country or alternatively, Euros or USDs that can easily be exchanged on the ground there.
If you can use debit and credit cards in the region of your intended travels, then it's also worth researching some bank cards that won't charge you for overseas transactions and setting about getting one or two!
The easy way to spend abroad with real exchange rates, no markups and no sneaky transaction fees, a Wise card works just like a debit card abroad… and it links easily with Google and Apple pay! Grab yours here.
When it comes to entertainment, make sure you have Spotify Premium lined up for your music listening, as well as Amazon Audible for your eBooks and any Netflix or Amazon Prime series / films downloaded.
This is also crucial for your travels and those journeys / nights when you just want to chill.
And Finally…. Enjoy!
Yes the most important part of your trip is that you just relax and enjoy and, to be honest, don't plan too much!
Here's some other great tips to ensure you plan your travel itinerary in the perfect way…
Leave some stuff to the last minute – planning everything ahead of time will ruin the sense of adventure and fun
Be flexible – just as you should leave some planning to the last minute, you should also remain flexible, so that if any of the plans you have made have to be changed at any point, you're able to do this and still enjoy!
Relax – it's a holiday after all, so getting stressed during the planning process or at any point on your travels kinda defeats the object!
Read blogs – I mentioned this already, but reading blogs to help research your trip is one of the best tips I can give.
Schedule free time – Do not, I repeat do not, over schedule your trip itinerary. If you try to fit too much in, you won't enjoy it as much. Trust me!
Think about value – And finally, please remember value over budget when it comes to planning the perfect trip. Honestly, bearing in mind the memories you'll make, rather than the money you'll spend (within reason), is crucial to having the best trip!
PIN IT TO PINTEREST!
So there you have it, my guide on how to plan the perfect travel itinerary in 15 easy steps.
Do you have any more questions about planning a trip or tips to help a fellow traveller out?
If so, then please drop them into the comments box below…