There's no doubt that the Paris Pass – an all-in-one visitor card for travellers – is both a useful and easy way to explore the best of this amazing city.
Granting visitors free access to over 60 attractions across the city, as well as hassle-free travel around Paris, the pass definitely has some very appealing credentials.
But is the Paris Pass worth it financially?
As a dedicated budget traveller, I was committed to finding this out on my recent trip to Paris and feel very fortunate that the kind folk at Paris Pass gifted me one of their 2 day packages to put this money-saving offering to the test.
So here, is my honest Paris Pass review…
---
Related Posts
---
The Paris Pass kindly sponsored my 2 Day Pass, but, as always, my views are my own.
This page contains affiliate links meaning Big World Small Pockets may receive a small commission on any purchases at no extra cost to you.

---
How Does it Work?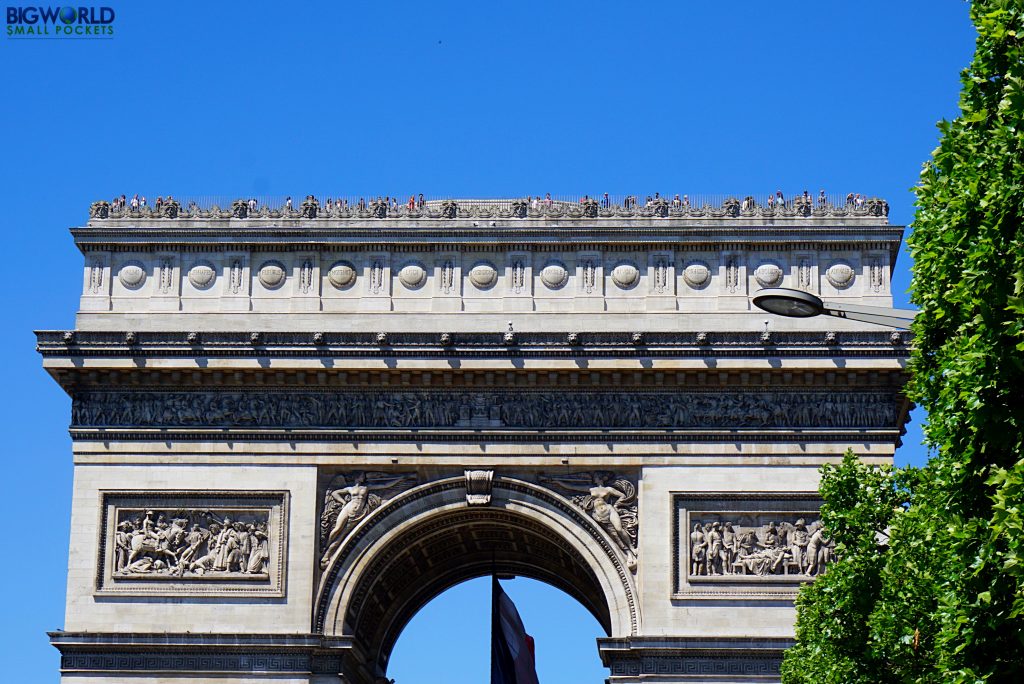 It's hard to consider whether the Paris Pass is worth it financially without taking a quick moment to explain exactly how the system works.
Essentially the Paris Pass is comprised of 3 parts:
1x Paris Museum Pass
1x Paris Attraction Pass
1x Paris Travel Card
Between these 3 different passes, which come together under the umbrella package of the Paris Pass, holders are eligible to visit a huge selection of:
Paris Museums – such as the Louvre and the Towers of Notre Dame multiple times
Paris Attractions – such as a cruise on the Seine River and access to the Montparnasse 56th Floor once
Paris Travel – such as unlimited transport via Metros, RER, buses, trams within zones 1-3
Paris Passes are available for different lengths of time (2 days, 3 days, 4 days and 6 days) and for different ages (adult, teen and child).
Prices vary depending on the length of pass and the holder's age. The longer pass you buy, the greater the value.
Passes are set for a consecutive number of days and are activated after their first use.
Advantages of the Paris Pass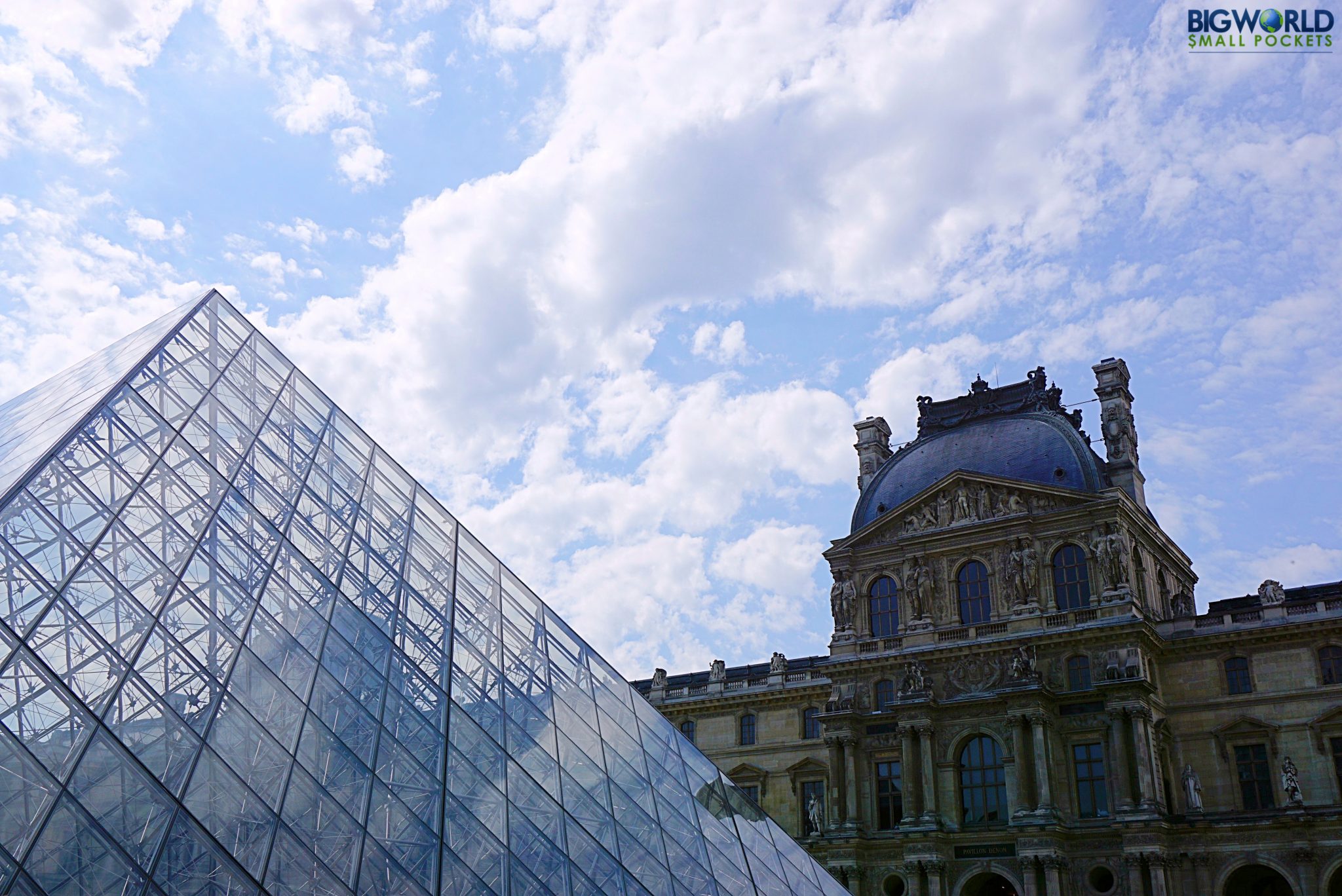 There are definitely some huge advantages to the Paris Pass, which you should bear in mind when trying to work out whether it's worth it for you.
#1 Free Access
Once you purchase your Paris Pass, you're granted free access to over 60 attractions in and around the city.
The vast majority of the things you want to see in Paris are included i.e. the Louvre, Notre-Dame and the Palace de Versailles. As these all come under the Paris Museum Pass, they can therefore be accessed multiple times.
This is great because it means you don't have to buy any other tickets or spend any more money on additional attractions in the city.
The only exception is the Eiffel Tower, which you must buy a separate ticket for if you want to climb it.
#2 Free Tours
In addition to the free attractions, the Paris Pass also gives you the opportunity to sample some great tours around the city, including wine-tasting and cruises on the Seine (which are both included under the Paris Attraction Pass).
These really add an extra level to your Paris experience; after all, even the hardest culture-vultures can get a bit museum-ed out.
In fact, I loved exploring the city via the free tours included in my Paris Pass perhaps more than the museums.
I think this is largely because the Pass they gave me the chance to experience things I normally wouldn't have done, such as a Hop-On Hop-Off bus tour that I thoroughly enjoyed.
#3 Fast Access
The Paris Pass will allow you to jump the queue in many of Paris' top attractions.
If you've been to this city and stood in any of the ticket lines before, you'll know this can be both a real drag, as well as a drain on your precious sightseeing time.
One of the best things about the Paris Pass, therefore, is that in many places it will allow you to skip the ticket queue, saving you heaps of time and the boredom of standing around for hours on end.
Armed with a Paris Pass, my top queue jumps were at the Arc de Triomphe and the Musée d'Orsay, where I reckon I saved almost an hour at each!
#4 Easy and Convenient
And so, cutting out both the need to buy tickets and stand in long lines, there's no denying one of the top advantages to the Paris Pass is the level of convenience it presents.
This is also true of the Paris Travel Card that comes with the Pass and allows you to hop on and off public transport without having to negotiate ticket machines or fines!
If you don't speak French or aren't a particularly confident traveller, the Paris Pass will definitely help remove many of the stresses that can occur during a trip to this bustling metropolis.
Disadvantages of the Paris Pass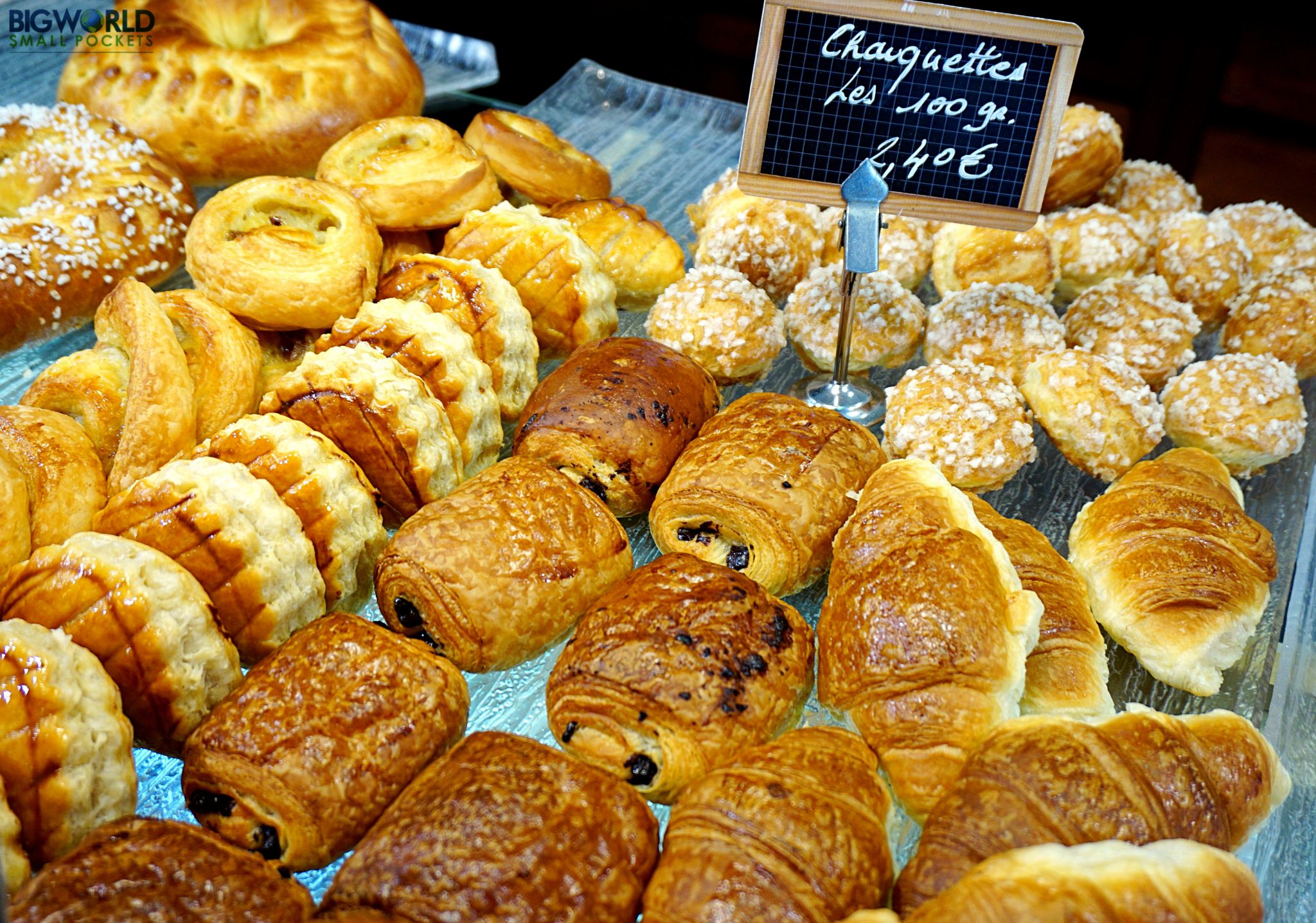 Making sure you get the best value for money from your Paris Pass can only really be achieved by putting a bit of time into your travel planning.
#1 Organisation
Ensuring the pass works for you will mean planning your visit, or at least having a rough outline of how you want to spend your time in Paris ahead of time.
For example, if you mostly want to enjoy restaurants, bars and parks, the Paris Pass is unlikely to be worth it for you.
However, if you want to see many of the city's key attractions such as museums, historical buildings and icons, then it's likely your trip to Paris will hugely benefit from the Pass.
As such, having even a vague idea of what it is you want to do in Paris is crucial to ensuring you get the best value from the Paris Pass.
#2 Research
Along with organisation, you'll also need to do some Paris research ahead of time.
Namely you need to know what is included in the Pass and what you want to see.
It's then a good idea to construct a rough itinerary and ensure you can get your money's worth from the length of pass you're looking to buy.
LOOKING FOR CHEAP TRAIN & BUS TICKETS IN EUROPE?
When it comes to the quickest and easiest way to book train and bus tickets across Europe, look no further than Trainline.
Offering the best prices, with a handy journey planning feature and live departure updates, this is my one-stop shop when it comes to organising all my Europe adventures on a budget.
Sample 2 Day Paris Pass Itinerary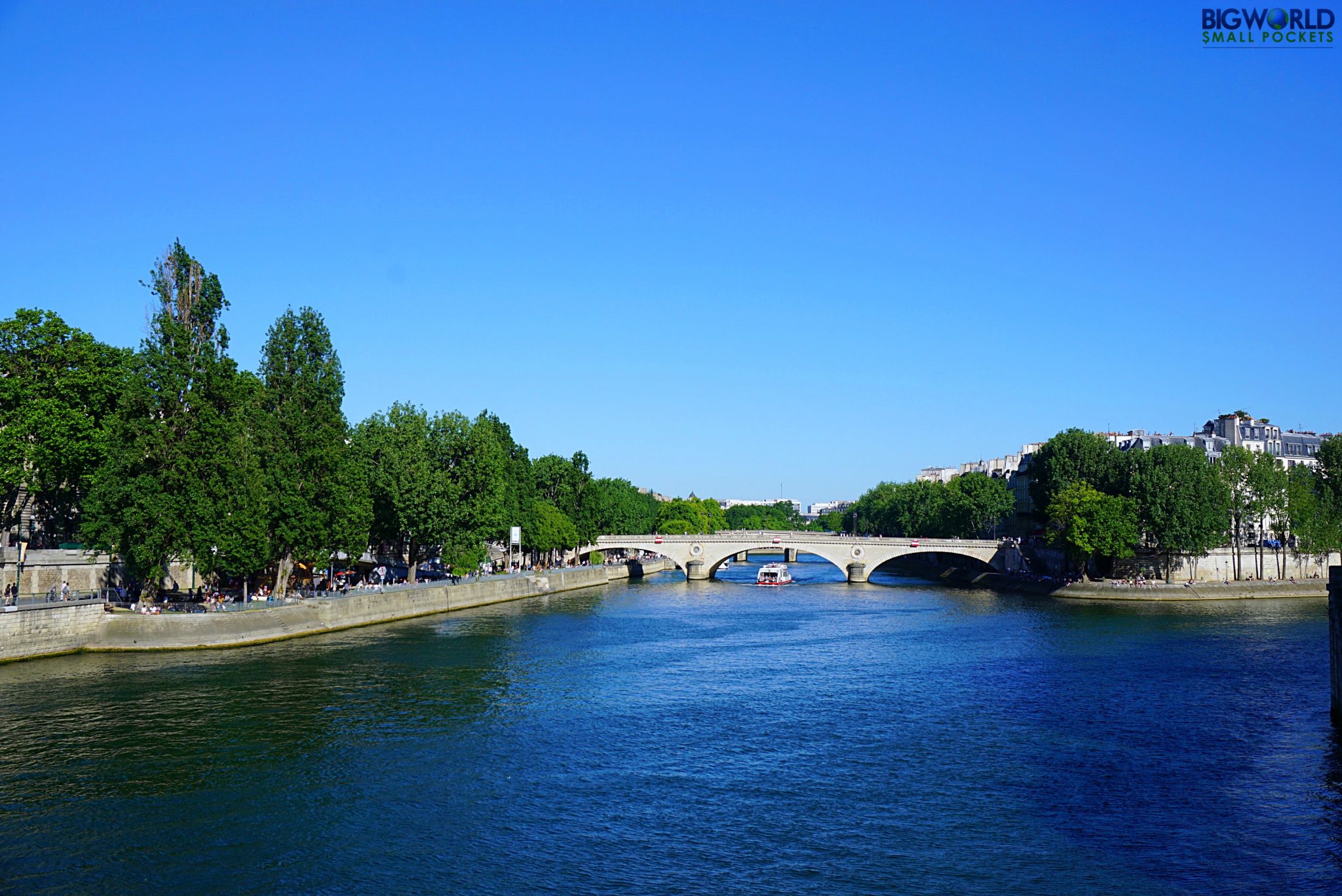 However, I totally understand that planning a rough itinerary in a foreign city you've never visited before can be hard to do.
So, to help you do just that, I've constructed a perfect 2 day Paris itinerary, with a budget breakdown, that will ensure you get great value from your Paris Pass
# Day 1
Morning:
Hop-On Hop-Off Bus Tour – 2 routes available and a great idea to help get your bearings in the city
Paris Story -1 hour film giving you a great introduction to Paris
Afternoon:
Musée du Louvre – The world's most visited museum, which contains the Mona Lisa
Notre-Dame Towers – Climb to the top of this 12th century Gothic Cathedral
Evening:
Centre Pompidou – Leading modern art museum
Montparnasse Tower – Take in the Paris night sky from the city's tallest building
# Day 2
Morning:
Musée d'Orsay – Home to the works of Degas, Monet and Van Gogh
Musée Rodin – Showcases the master sculpture's greatest body of work
Afternoon:
Wine Tasting – Visit the historic Royal wine cellar of Les Caves du Louvre
Musée Picasso – The only public collection of Picasso's works in the world
Evening:
Bateaux Parisiens – Cruise the Seine for an hour
Arc de Triomphe – Ascend Paris' iconic landmark after dark
Is the Paris Pass Worth it Financially?
Based on the above itinerary, I've done a budget breakdown (with prices correct at the time of publication) as follows:
Hop-On Hop-Off Bus Tour €33.00
Paris Story € 9.50
Musée du Louvre €12.00
Notre-Dame Towers €10.00
Centre Pompidou €14.00
Montparnasse Tower €17.00
Musée d'Orsay €14.00
Musée Rodin €10.00
Wine Tasting €30.00
Musée Picasso €12.50
Bateaux Parisiens €15.00
Arc de Triomphe €12.00
2 Day Paris Travel Card €21.00
= €210.00
The 2 Day Adult Paris Pass costs €200.00.
This means that yes the Paris Pass is worth it financially.
In addition to the saving, you need to remember all the other advantages that come with the Pass as well, which also make it worthwhile.
For example, you get the added benefits of less time waiting in lines, not having to worry about speaking French, not having to navigate ticket systems, plus you are able to visit the attractions that come under the Museum Pass multiple times for no extra cost.
3, 4 & 6 Day Paris Passes
It is also worth pointing out that the longer the length of your Paris Pass, the more cost effective it becomes.
For example, while a 2 Day Adult Paris Pass costs €200.00, a 3 Day Pass costs only €250.00, a 4 Day Pass only €300.00 and a 6 Day Pass just €350.00
So, the longer you have on your pass, the less the daily rate and the more time you have to explore the 60 free attractions.
Essentially, this means greater value for you!
The Palace de Versailles, for example, is one of the city's top attractions not included in my 2 day itinerary.
I would have loved to have visited it with an extra day up my sleeve and by buying a longer length of Pass, this sort of flexibility would be open to you.
If this all sounds like a good idea to you too, then …
Order your Paris Pass online here and now and save tons of time by getting it before you reach Paris
Other Top Tips for the Paris Pass

#1 Start Early in the Day
Most of the museums are open from 9am-6pm, with last entrance normally 45 mins before closing.
If you want to get the best value out of your Paris Pass, therefore, I highly recommend starting your day early, so that you have as many hours as possible to visit the free attractions.
Again my suggested itinerary makes use of this, by placing those activities that are still available after 18:00 into the evening slot.
#2 Make Use of Public Transport
With your Paris Pass, you have a free travel card anyway, so make use of this at no extra cost, by hopping on as much public transport as possible.
Doing this will get you around the city faster, allowing you to visit more attractions in a shorter space of time and making sure you get the best value possible from your Paris Pass.
#3 Buy Your Paris Pass in Advance
I'd also suggest buying the Paris Pass in advance.
Not only will this allow you to plan and organise your use of it ahead of time – helping you get the most out of it – but it will also mean you don't have to waste time in Paris sourcing and buying the Pass.
Simple order your Paris Pass online today and have it sent direct to your home ahead of your trip – meaning your time in this great city can just be spent enjoying it!
PIN IT TO PINTEREST!
So if you're asking me whether I had an easier, less stressful, jam-packed and more exciting time in Paris due to my Paris Pass, then I'd have to say yes.
As such, I'd certainly agree the Paris Pass is worth it, wouldn't you?