So here it is, I don't wear any make-up. Ever. This isn't some great aggressive stance I'm taking on this issue, it's just a fact, plain and simple.
I don't own any make-up, I don't spend any money on it; I don't really even give it any thought. It's as if, make-up for me, doesn't really exist.
Until recently that is, when the issue of make-up seems to have been floating into my mind more and more. Increasingly with the observation that perhaps my not owning any make-up as a 31-year old woman actually makes me a bit strange, something of an anomaly?
Have a think: have many women do you know that don't wear make-up every day? How many of these basically never wear it, and then how many of these don't even own of any the stuff?
I'm guessing, if your friends are anything like mine, there probably isn't many who make it into the final category of that list.
I'm also going to take a guess that, if there are any women you know that don't wear or own any make-up, that they're probably travelling women also.
That's because it's travel that taught me not to wear make-up and here's how…
---
Related Posts
---
This page contains affiliate links meaning Big World Small Pockets may receive a small commission on any purchases at no extra cost to you.
---
The Make-Up Days
If you've read a lot of my other posts then you will certainly have gained the impression that I'm not a girly girl – perhaps that's what budget travel does to you!
I've never been big into spending money on luxury items and for me, make-up always seemed to fit into this category.
Yet in saying this, certainly as a teenager, during my time at university and whilst living in London, I did at least wear and own some make-up.
Maybe not every day and maybe not a lot, but you'd usually have found at least a mascara and an eyeliner floating around in my possessions somewhere.
Hell, there might have even been some lipgloss!
Starting Out On The Road
I can remember my first backpacking adventure outside of Europe at the tender age of 19. I was hitting the road with my best friend, who, having left school some years before me, already had some good experience when it came to the travelling life.
Packing our bags together a few days before our departure, she looked on in horror as my mascara came to the front.
"You do not need that," she squeaked at me. "Minimal all the way!"
And that was that.
Minimalism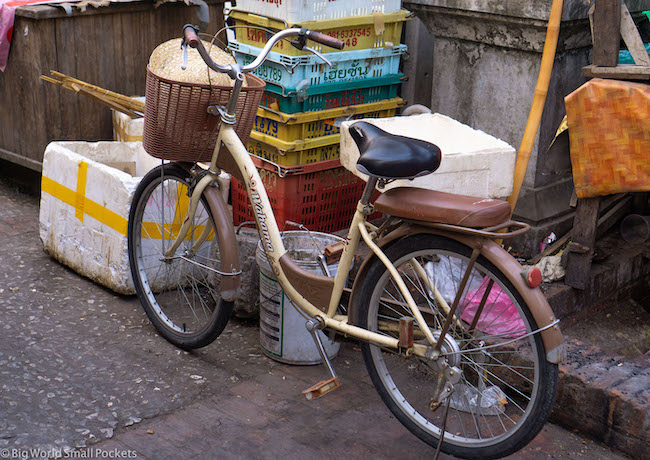 So very early on, I learn to travelled light and I learned to prioritise what was necessary and what wasn't.
Make-up didn't cut it I'm afraid and so it quickly dropped off my travel list.
In this way, for months on end, I never wore make-up when I was travelling, simply because it wouldn't fit into my rucksack.
And I got by. I seemed still to attract people and I didn't feel ugly.
This is how travel began to teach me about not wearing make-up!
Roughing It
That first trip was also the start of me beginning to rough it a bit.
Until I backpacked, I'd always lived in a nice suburban home with a garden and a stable roof, but out in the wilds of the world, I started to shake things up.
From sleeping on night buses to staying in traditional homes, spending days in hammocks on boats and eventually living out of a tent for 4 months, my budget travel passion was born.
Less Effort
Roughing it naturally segued into me putting in less effort when I travelled!
By that I mean, worrying less about showering, worrying less about looking my best, and worrying less about wearing shoes.
After all, when you haven't been near a mirror in days and are sleeping out in nature night after night, make-up becomes pretty unnecessary.
In fact, it becomes impossible – an annoyance, a discomfort and a waste of time.
In this way, travel taught me about letting go of some of the preoccupation with how I looked and the need to wear make-up naturally followed.
Social Pressure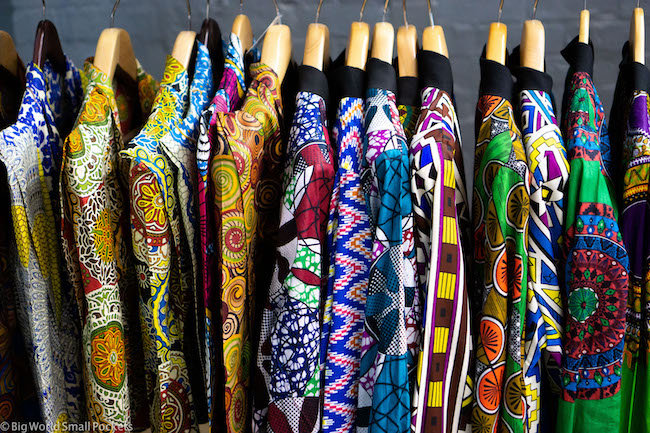 Because once I started letting go of how I looked so much and what people thought of me, I felt a real wave of liberation.
When you're in a place where no one knows you and might never see you again, this is much easier to do.
This is exactly how travel helped me to dodge and circumnavigate many of the social pressures we are subject to in "every day" working life.
When you travel, you don't have to conform to the latest trends or purchases – there is no expectation to do so.
In fact, there are no expectations at all when you're a stranger in a strange land.
The only expectations you need to meet are your own.
Getting "off grid", as travel has allowed me to do over the years, has helped me free myself from a lot of the bondages of our society.
I'm not, in any way, saying that I'm now some fully liberated being who doesn't care for any social norms, but at least I haven't had to sit in an office surrounded by women discussing the latest in lipsticks trends for years.
Without TV and magazines, I also haven't seen much advertising for a long time.
As such, travel has definitely helped me shake myself free of the social pressure there is for women to wear make-up.
Because I do believe this exists and I do believe this is real.
Why else would so many spend so many dollars and hours of their time, applying chemicals to their face?
Women of the World
And, as I've travelled around the world, I've also encountered many different types of woman.
Women who didn't have access to make-up, women who couldn't afford it and women whose customs didn't allow it.
I've also met women who have spoken to me about what it means to be a woman. About the social face we are often made to paint on. About the man's world we have to try and negotiate our way through.
This isn't feminist rant and I'm not at all against people wearing make-up, it's just that travel has taught me I don't need to if I don't want to. And why should I want to?
Travel has given me the confidence to go to work "bare-faced". To believe in and meet men who don't find a made-up face attractive. To see other women around the world who don't paint themselves up either.
For me, travel has led me to a point where I don't want to wear make-up. Where I want to resist it being the norm for me.
Normal?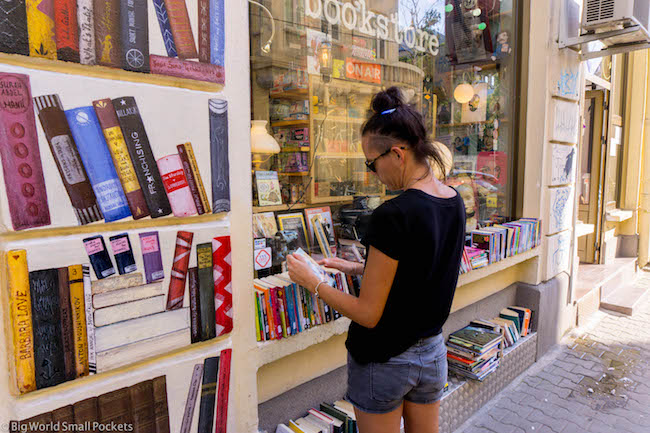 Because somehow I think that seeing women across the world without make-up has reminded me that it's not the norm, or at least it needn't be.
Why should wearing make-up be the trend and my bare-face the anomaly? Why is the decreed expectation that we paint our faces, instead of letting them shine with their natural beauty?
Somehow I feel like if I was to wear make-up I would just be adding to this side of the scale. Tipping the balance in favour of a make-up norm, a made-up norm.
Somehow I feel like every time I step out with an unmade-face I'm helping to paint a different picture of what women are, of balancing the scales a little, of bringing the normal back to zero.
I Like It Hot
I also love hot places and wearing make-up in the tropics is just a no-go I'm afraid. Seriously who wants make-up dripping off the end of their nose?!
So there you have it, the ways in which travel has taught me not to wear make-up.
What do you reckon ladies … and gents?
LIKE IT? PIN IT!