Growing ever more popular, Madeira is officially one of the best spots to head in Europe now for an amazing holiday in a warm climate that won't cost you the earth!
With stunning coastline, some epic hiking and a diversity of natural landscapes, plus let's not forget some delicious port tasting thrown in for good measure!, Madeira packs a pretty mean travel punch despite its pretty small size!
Because yes, one of the great things about travelling Madeira is the wealth of different activities you can enjoy across this safe, small and easy travel destination.
So no matter whether you want to learn to surf, sightsee in Funchal, hike in the mountains, go wine tasting or hit the beach, I've got you covered with this complete list of what to pack for your Madeira adventures.
Let's get stuck in…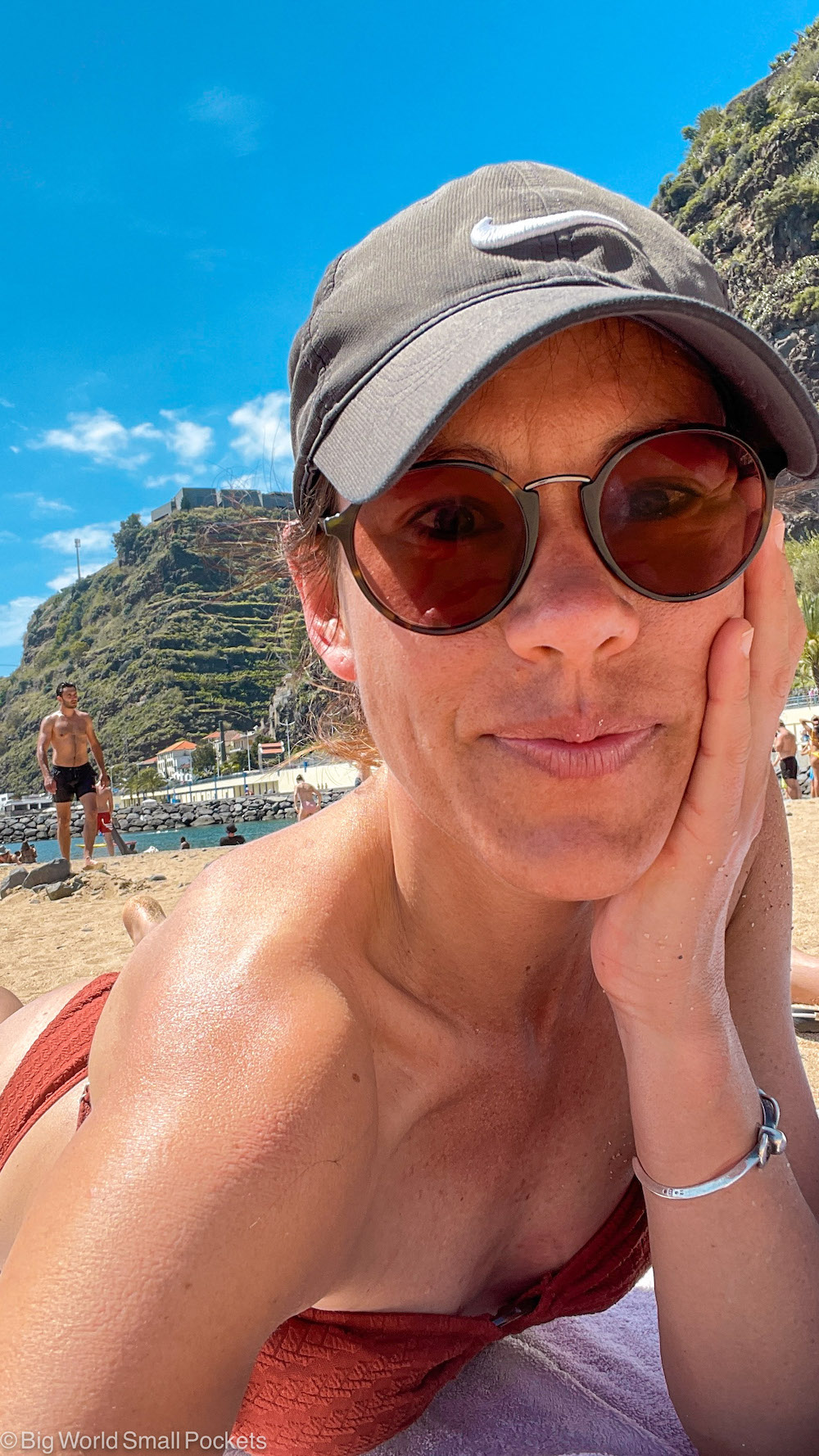 ---
Related Posts
---
This page contains affiliate links meaning Big World Small Pockets may receive a small commission on any purchases at no extra cost to you.
---
#1 Pack Thin Layers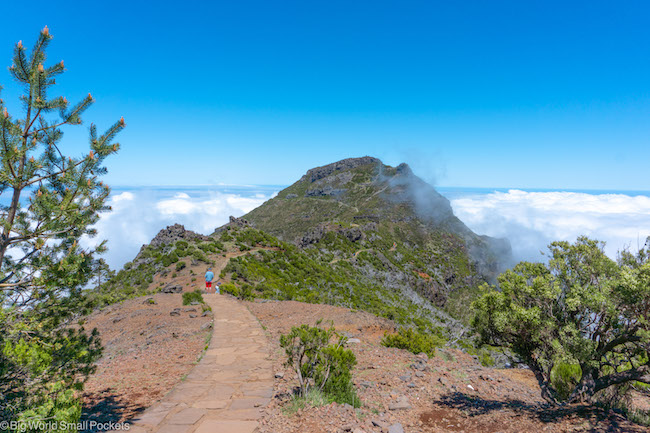 Ok, so I'm going to let you in on a little secret here, Madeira has the most funky climate going!
Honestly, you can be on the beach boiling hot one minute and then up in the mountains 30 minutes later freezing your bits off!
And this doesn't just apply to the altitude, because even heading from one coast of the island to the next can have you encountering a whole different ecosystem – think hot and dry to cloudy, rainy and windy in minutes!
Yes, it's bizarre, but that's Madeira for you!
(Learn more about the island's climate in this article I wrote all about the best time to visit Madeira.)
As such, layers are always a good option when it comes to packing for your trip here.
The best way to cover all bases no matter what weather you encounter, opting for thin layers that you can take on and off as the weather switches, is my number one tip for your Madeira checklist.
This is especially true if you're travelling here in either Spring or Autumn, when packing layers to ensure you're covering all eventualities and not over-packing is key here!
#2 Keep it Light!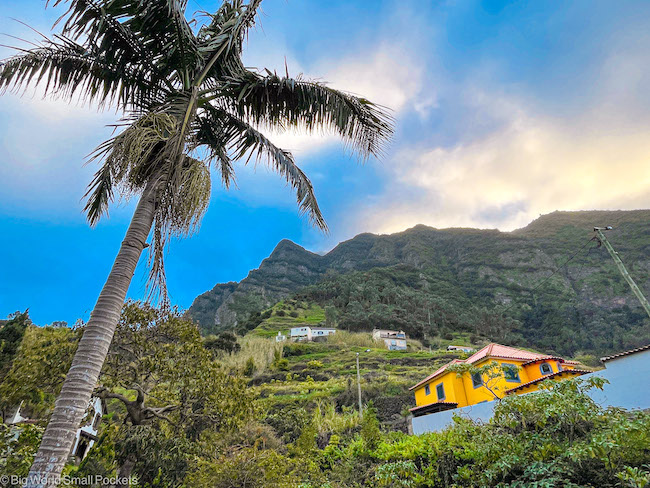 And talking about keeping things light, it's definitely worth taking some time to quickly cover ways you can pack everything you need for Madeira without being too weighed down!
After all, most travellers will be taking hiking boots to Madeira and we all know, only too well, that these guys can be mega bulky!
But if you wear your hiking boots on the plane, and if manage to pack sensibly (as this list will encourage you to do), you should be able to fit all you need for your time on this island into a 40-50l backpack or medium-sized, carry-on wheelie suitcase.
I never take anything bigger, even when I'm travelling for 2-6 months at a time, so you've got no excuse!
This 50l Aura backpack from Osprey makes a great backpack option and would be brilliantly accompanied by some good packing cubes!
Yes packing cubes are the answer to all your luggage problems my friends, so if you want to compress your gear to take up less space, as well as have it nicely organised, I highly suggest you get some!
I absolutely love these Osprey packing cubes and personally would never consider heading off to Madeira, or indeed anywhere, without them!
#3 Packing for Hiking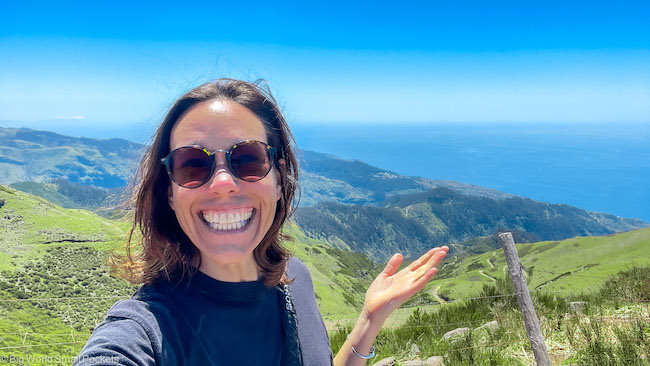 And even though this packing list is designed to be lightweight, it doesn't exclude the things you need to pack to enjoy some of Madeira's best travel adventures.
And first in here is hiking, which is the number one reason many people (myself included) head to this island in the first place.
A thin, light waterproof and windproof jacket will be very handy to take for hiking in Madeira because, being a coastal nation with a mountain range right in the centre, the wind can often be quite aggressive here!
I also recommend hiking boots over walking shoes in Madeira (some of the mountain trails you'll walk here are pretty steep) and I really do think you'll benefit from the ankle support and extra grip boots give.
Don't forget a good day pack to carry all your gear in when hiking either – this will help evenly distribute the weight across your shoulders.
I never hike without a power pack either. This ensures I can charge my phone wherever I am and my go-to brand here is Anker.
I actually have 2 of their power packs – one that comes out with me during the day and the other that is charging in my accommodation, so it's ready to swap over.
For my big camera, I also have a spare battery I carry when hiking, so that I can swap this around and keep snapping no matter where I am!
And finally for hiking, I recommend garments with lots of pockets, so you can easily access things like tissues, cameras, hand sanitiser, water and snacks.
#4 Packing for the Beach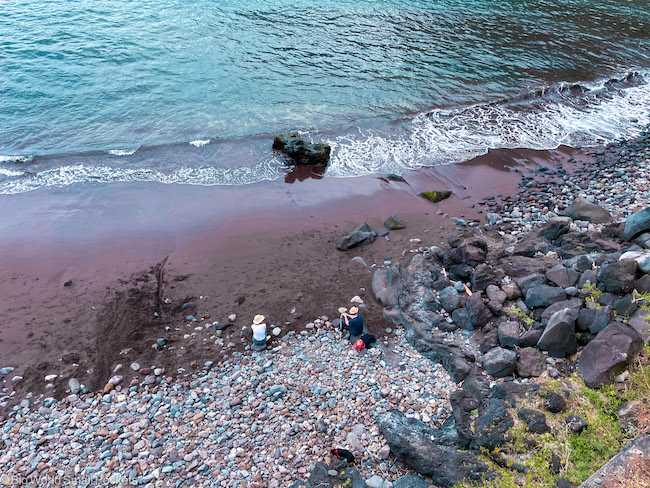 No question, bringing some swimwear and a beach towel are great ideas for Madeira.
Most beaches are stony or black sand on this island, but there are a couple of white sand ones at Machico and Calheta. No matter which type of coast you opt for however, a swim and a lie-in the sun to dry off are a must!
UV-protected sunglasses and a 30+ SPF sunscreen are also great items for your Madeira packing list, especially in the summer months when things can get super hot here.
I'd also advise bringing a good moisturiser with you to Madeira – one you can use on your hands, body and face after a day in the sun – and finally, don't forget a handy sarong and a dry bag to keep your stuff safe and sand-free on the beach (especially any electricals).
If you plan to surf in Madeira too, then a wetsuit might also be a helpful addition, along with a rash vest.
#5 Packing for Funchal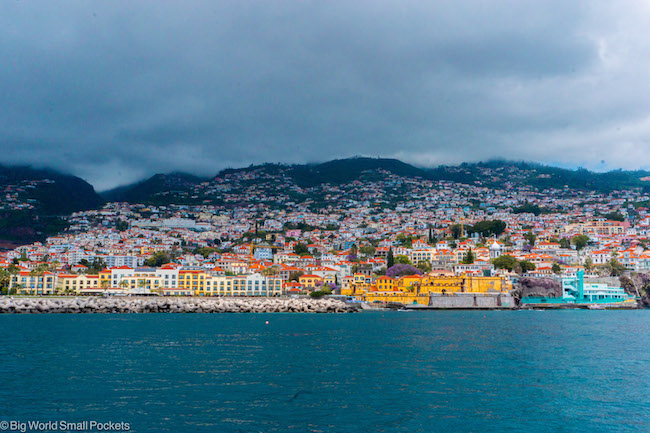 Madeira is a liberal western European island, so if you're in the capital Funchal (or any other town here) you can absolutely wander around in shorts and a t-shirt.
Do be aware of that changeable climate however, as well as fresher evenings in the spring and autumn months, and make sure you pack at least 1 pair of trousers and a couple of thin sweaters too.
These will also be perfect for eating out in, as most restaurants in Madeira are very casual and you normally don't need anything smart to wear when you dine out.
The thing you do need to be aware of in Madeira is the fact that every village and town here seems to be built on a steep incline (!), which means a lot of walking up hills when sightseeing and a serious workout for the calves!
As such, I highly recommend packing light trainers or supportive sandals like Arizona Birkenstocks for Madeira.
Finally, a metal water bottle, like this Kleen Kanteen, is a good shout, as tap water across this island is drinkable and it's a good idea to carry water with you when sightseeing to stay hydrated.
Complete Packing List for Madeira
So now we come to my complete list of what to pack for Madeira – a full item-by-item breakdown of everything you should bring!
The length of your stay on the island will dictate the number of each item that you need, but here's a checklist of all the gear you should consider as baseline.
And again, packing wisely will mean you should be able to fit this all into a small suitcase or medium backpack – perfect for that overhead aeroplane storage and avoiding baggage fees!
Clothes
Windproof, Waterproof, Thin Jacket
Thin Sweater / Jumper/ Active Fleece
Singlets / T-Shirts
Jeans or Evening Trousers
Hiking / Casual Day Trousers
Shorts
Casual Dresses or Jumpsuits
Underwear & Socks
Swimwear
Scarves / Buffs / Wraps
Nightwear
Footwear
Sandals
Trainers / Pumps
Hiking Boots
Toiletries
Thin Toiletries Bag with Hook
Anti-Bacterial Soap
Deodorant
Face Cleanser, Toner, Serum & Moisturiser
Body Moisturiser / Aftersun
SPF Sunscreen
Toothbrush, Toothpaste, Floss
Razor & Spare Blades
Nail Scissors & Nail File
Tweezers
Cotton Buds / Pads
Hair Bands
Electricals
Smartphone & Bluetooth Headphones
Lens, Spare Battery, Memory Card & Chargers
Headlamp & Spare Batteries
Other Things!
Glasses / Contact Lenses if you wear them
Sunglasses with UV Protection
Eye Mask & Earplugs
Sarong & Beach Towel
Travel Insurance
Passport & Driving License
Bank Card like Wise, which gets you better exchange rates and avoids overseas transaction fees
Euros Cash
PIN IT TO PINTEREST!
And that's my complete Madeira packing list!
Any suggestions to add?
I'd love to hear them!
Please drop them into the comments below…