Itching to on overseas adventure, but afraid to take the leap?
Then this article on finding the confidence to travel is for you!
First up, it's definitely natural to feel a bit anxious about doing something big and new like traveling, so don't fret that you're a scaredy cat!
Secondly, feeling apprehensive is especially common if you're a first time traveler or flying solo – remember that tons of others have been and will be in same boat as you!
The most important thing then is, don't worry!
There's actually tons of ways you can find the confidence to travel and most of them only involve inhaling a few deep breaths, grabbing a dash of daring and taking one step forward at a time.
For those looking for a few more easy-to-action tips, here are 7 practical ways that you can find the confidence to travel.
---
Related Posts
---
This page contains affiliate links meaning Big World Small Pockets may receive a small commission on any purchases at no extra cost to you.
---
#1 Invest in Your Travels
One of the most important steps to getting you on the road is getting the money to do so.
That's why I strongly suggest you develop a travel budget and start saving as soon as possible.
The action of putting away even a little bit of money at a time will help you come even closer to reaching your goal and will certainly help you find the confidence to travel.
Start by thinking about how long you might like to go travelling for and whereabouts in the world you want to visit?
This will largely determine your budget.
Then you need to add in other big costs such as insurance and flights.
The total might look like a lot, but don't be disheartened.
By saving money, you are physically doing something that enables you to achieve your dream of travelling and it's important to remember that any journey begins with the first simple step.
#2 Get Your Passport
Have you always wanted to go overseas, but never had a passport?
Going abroad may seem like a pipe dream, especially if you've lived in the same area for most of your life, but it is possible!
But my advice?
Just get your passport.
Taking this one big step to show yourself that travel is achievable, will certainly help your dreams seem more real.
It might seem like a lot of money to spend in one go, but it is really important. After all, without a passport you're really not going to get far at all!
Getting a passport is the 2nd important step on your adventure and doing so is bound to give you confidence and keep you motivated when it comes to saving!
#3 Do Some Research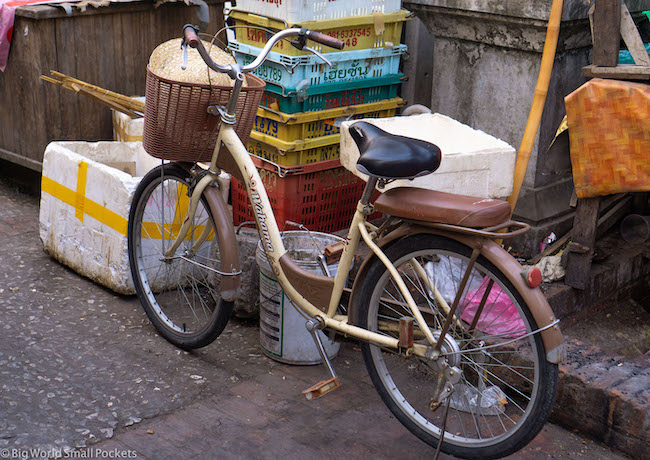 My third important tip is to do your research.
That way, you'll know a little more about what to expect on the way and this will certainly help ease your nerves.
If you're planning a country road trip, pick out the sites you want to visit, your rest stops and emergency stops too if that will help. Look for restaurants in the area to eat at and try to find some great museums and attractions along the way?
Ask yourself other questions relevant to your destination and remember to build fuel costs into your budget!
If you're heading overseas, then picking up a phrasebook and learning some useful lingo is a great idea.
You might also want to take some time to research the customs and traditions of your chosen destination, discover the types of food you might be eating and the sort of places you're likely to stay.
The more research you can do, the better.
This will really help build your knowledge base, grow your confidence and hopefully get you more excited, rather than just nervous, about travelling too!
#4 Inform Others of Your Plans
Letting others know about your plans for adventure can be a great way to find the confidence to travel.
After all, we often find it hard to back down on an idea once we've let others know about it!
If you're feeling like you are getting last-minute nerves, then having someone remind you why you said you wanted to travel in the first place, can be a great confidence-builder!
In addition, it's also a good idea to inform those close to you of your more precise plans.
Make copies of where you'll be and when, and leave them with family members or a trusted friend.
This is very useful in the case of an emergency and definitely helpful for steeling your nerves.
Knowing that people back home are following your moves and able to check in with you, is a great safety-net bound to help you find the confidence to travel.
#5 Travel to Help Others
Travelling with an altruistic motive can be a great way to inspire you to fulfill your dreams of seeing the world. It can also give you a sense of purpose with which to set out on your journey and help you find the confidence to travel by knowing others will be there to meet you on arrival.
Many local and international programs allow people of all ages to travel to other states or countries to aid with various needs. You may serve others through community building, economic growth, teaching a new language or working on a farm. The possibilities are endless really and may vary from paid employment to voluntary service or work in exchange for accommodation / food.
Teaching a foreign language abroad is another way to travel and help others at the same time.
There are tons of programs that allow you to do this in parts of the world as far flung as Chile and China.
You'll need to get certified first and I strongly advise a TEFL course as the best way to do this.
You may have heard of a host family, but what about a host farm?
Worldwide Opportunities on Organic Farms (WWOOFing) connects organic farms with volunteers who want to work, learn and travel.
If you're able-bodied and like nature, this may be your travel gig.
Being engaged in service to others is definitely a rewarding motivation to travel.
And, with the opportunity to make new friends and have a support system in place, it's a super way to find the confidence to travel too.
#6 Get Insurance Cover
Spending the money to buy travel insurance is definitely one of the best ways to find the confidence to travel.
With it, you'll have the peace of mind that, should anything untoward occur, you're likely to be alright.
This is bound to make you feel safer and less anxious about going away.
Take a look at these 10 important questions to ask when buying travel insurance to make sure you're on the right trail and remember paying a bit more to get a good level of cover should really help you in the event an emergency.
World Nomads offers simple and flexible travel insurance. Buy at home or while travelling and claim online from anywhere in the world.
.
#7 Get Inspired
Being inspired and excited about travel is the first step in taking that leap out of your comfort zone.
My advice? Get addicted to a travel blog … or ten.
You can also listen to travel podcasts for clues about the best places to sight-see, eat and stay or read some fiction and nonfiction books about the state or country you want to visit.
It's also good to take some practical steps to learn about the culture of the place you'd like to most visit too.
Why not take a language class, go Latin dancing, or try your hand at some Thai cooking.
Heck, even eating some food at an authentic Irish pub might wet your appetite for adventure!
Whatever it is, do yourself a favour and allow yourself to experience some of the exoticism and wonder of travel.
Trust me, once you get excited, it really is hard to look back!
PIN IT TO PINTEREST!
Worries over being a stranger in a new city, about safety and about money can quickly start dismantling your dream of traveling, but don't let them.
When you get a case of wanderlust, allow that moment of excitement to inspire you and permit yourself to dream about new destinations and adventures.
Trust me when I say that "how" is the scariest question of all when it comes to travel, so a little research, planning and motivation from others can certainly help you find the confidence to travel and realise your goals.