Applying for your Australian Working Holiday Visa and already have a sneaky suspicion that you're going to want to stay Down Under longer?
Don't fret, advice is on hand about how to extend your 1 year Working Holiday Visa from someone whose already done it!
If you're anything like me, then you may have had an inkling, even before applying for your Australian Working Holiday Visa (WHV) that you were going to fall in love with the country.
After all, what's not to love about all those fantastic beaches, incredible national parks, world-class cities, delicious locally-grown foods, adrenaline-raising adventures and beautiful sunny days!
But who could have possibly explored all this enormous country has to offer in just 12 months?
Sure it sounds like a fair amount of time before you pack your bags, but once you start discovering even a fraction of this huge land, you soon realise exactly just how much there is to experience here.
But fear not! The good news is that you might be eligible to apply for a 2nd year.
So here are my Top 5 Need-To-Know facts that will have you up to speed and ready to extend your extend your 1 Year Australian Working Holiday Visa in no time
---
Related Posts
---
This page contains affiliate links meaning Big World Small Pockets may receive a small commission on any purchases at no extra cost to you.
As of September 2015, some changes have been made regarding the extension of the Australian Working Holiday Visa. If you are applying to extend your Australian Working Holiday visa, I suggest you take a look at both articles, as well as at the Australian Immigration website itself.
I am not a immigration expert and can accept no responsibility for immigration outcomes taken in relation to this article or advise.
---
What do you have to do to Extend your 1 Year Australian Working Holiday Visa?

The first and most important thing you need to understand is that in order to be granted a 2nd year, the Australian government make you work for it.
That's right, work! 88 days worth of work to be exact (a 'day' being roughly 7 hours).
All this work must be undertaken within a specific set of industries (namely plant & animal cultivation, fishing & pearling, tree farming & felling, mining & construction) and carried out within postcode areas nominated as 'regional'.
Always make sure your work's address appears on the designated government list.
How can you Find Work to Extend your Australian Working Holiday Visa?
Needless to say, many people go and pick fruit for 88 days, but as such, competition can be tough and the pay bad.
There are also many scams in operation, so always verify that your promised job is legitimate.
A less popular route for obtaining some farm work, but in my opinion and experience far more rewarding is the WWOOFing programme, which stands for Willing Workers On Organic Farms.
After becoming a member of the organisation online, you are able to contact hosts who will feed you and house you in exchange for work on their properties.
Whilst this is essentially voluntary labour, the economics don't work out much different when compared to a poorly paid fruit picking job where you still have to fork out for rent, food and often transport.
With WWOOFing, on the other hand, you can largely live for free (aside from the occasional frosty one!) Just make sure that your host's farm and the work you will be doing qualifies you for 2nd year visa.
How can you be sure the Work Qualifies you to Extend?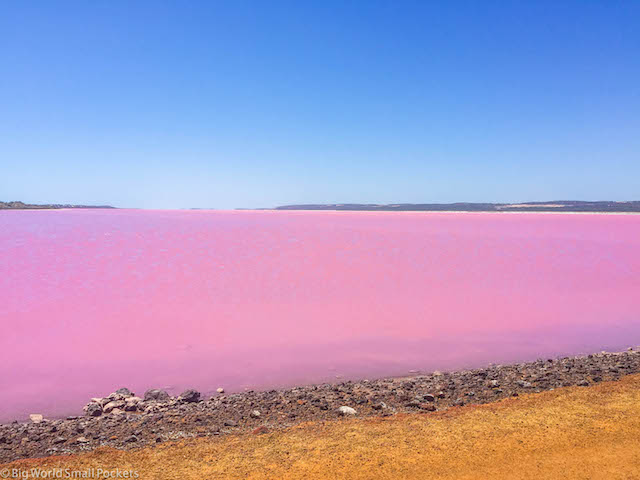 Going back to basics, you have to make sure you are working in the right industry, in the right location, for the right amount of time.
Really sure!
And you need to be able to prove it.
If you are doing paid work, then keep all of your pay slips, bank statements and tax deductions, as well as any travel documents, receipts or invoices that prove you were in the area during the time you say you were.
If you are WWOOFing, get a signed letter from your host, along with any information brochures / pamphlets should do the job.
Photographic evidence will also be helpful.
In both cases, there is a form, number 1263, on the Australian Immigration website that you must print out and get your employer/host to sign, confirming the number of days you have worked for them.
Employers must also enter their Australian Business Number (ABN), so make sure WWOOF hosts have this number.
After you apply, you may then be asked to submit this hard copy evidence of your 88 days work to verify your application.
This does not get requested of everyone, but the Australian government are very strict on checking and do so regularly. Therefore, always make sure the work you do qualifies and keep the evidence to prove it.
When do you have to Complete the Work if you want Extend your Australian Working Holiday Visa?
Your 88 days can be done at anytime during your 1st WHV.
They can be undertaken all at one time or split between as many different places as you like – just remember to get each period of days signed off.
It is also worth bearing in mind that 2nd WHV can take up to 8 weeks to process after they have been submitted, so you may want to start working towards your 88 days as soon as possible.
This is also a good idea in case placements fall through or it takes you a while to organise them.
Where do you Apply to Extend your Visa?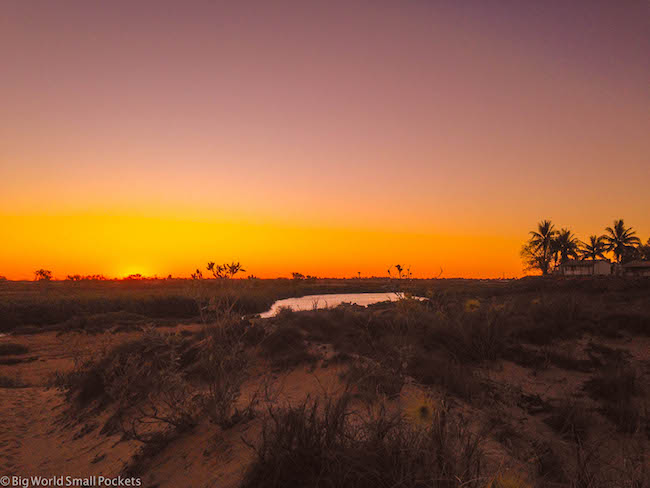 Applications for 2nd WHV are submitted online, from either inside or outside Australia.
Just be aware that if you submit your application from inside Australia your 2nd visa will be activated as soon as it is granted. Whereas if you are apply from outside Australia it will not be activated until you re-enter the country, which must be within 1 year of applying. In this way, applying from outside Australia does allow you a break between your 1st and 2nd years.
All applications must be completed and verified before your 31st birthday.
Hope you enjoy your 2nd year in Australia!