So, if you're anything like me – a British child of the nineties who grew up on package holidays – then Cyprus will be equated with one thing and one thing only in your mind.
And that is beach resorts, half-board packages, towel reservations by the pool and Fanta Orange at dinner… ok well maybe the last one is just me!
But the point remains, that until I visited Cyprus as an adult, I really did think the only thing this Mediterranean island offered was sun, sea and sand.
Which it is – I don't want to take away the glory of any of Cyprus' beautiful beaches – but I also want to let you know that there really is a whole island out there waiting to be discovered beyond just sipping cocktails by the hotel pool.
And being in Lebanon – just a short 30-minute cheap flights across the water – it felt rude not to go and rediscover this island and learn more the about the wonderful things to see in Cyprus away from the package-tourist crowds.
---
Related Posts
---
This page contains affiliate links meaning Big World Small Pockets may receive a small commission on any purchases at no extra cost to you.
My stay at Lyhnos and Djumba, as well as my car rental with Astra, were kindly sponsored, but as always, all views are my own.
---
How to See Cyprus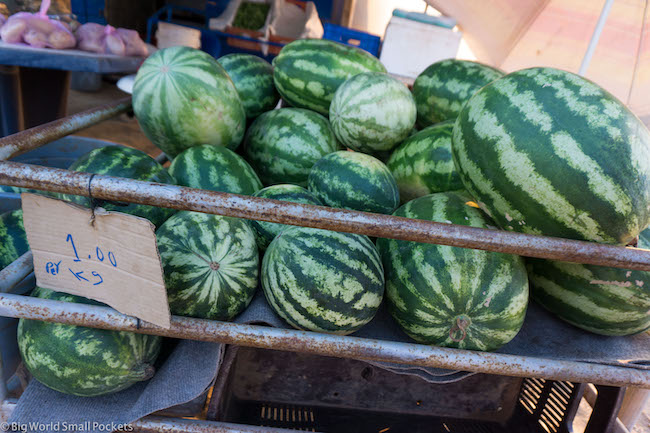 So honestly, the best way to discover the top things to see in Cyprus that are away from the crowds is to rent a car.
In fact, this is pretty much the only way to get off the beaten track in this island – with public transport here thin on the ground.
But don't worry if you're nervous about this prospect, because driving in Cyprus is very relaxed and straightforward, making it more than worth any hassle.
It's also very economical (especially if there is a group of you) and is an easy and straightforward process.
I highly recommend Astra Car Rental, who I hired a vehicle with in Cyprus.
Learn more about my experience in this driving in Cyprus article.
Arriving into Cyprus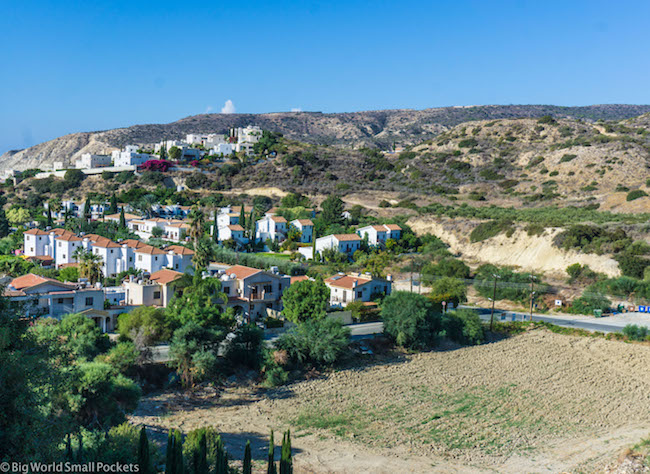 And the best place to arrive into Cyprus if you want to get more off the beaten track in my opinion is Larnaca.
With lots of budget flights, as well as a more central location, this international airport is better situated than Paphos if you want to discover more of Cyprus and the things to see in this island that are a little off the beaten track.
Plus, Astra Car Rental are located in the main arrivals hall here – so it couldn't be easier!
As always, I recommend checking out Skyscanner for the best flight deals around.
When to Visit Cyprus
If you're looking to get away from the crowds during your time on this island, then do not – I repeat DO NOT – visit during any European school holiday or half term!
I'd also avoid the key high season of May-September.
Instead, visiting Cyprus during the shoulder months of April or October is the perfect time to still get some good temperatures, but avoid the hordes!
Cyprus: Things to See Away from the Crowds
And if you want to avoid the crowds in Cyprus even further, then steering clear of the beach resorts of Ayia Napa and Paphos are your best bet!
Instead, I'd recommend the small coastal towns around Limassol more, heading to the Akamas Peninsula, spending time in the Troodos Mountains, experiencing the capital Nicosia and finding some wildness in Cape Greco National Park.
Following these suggestions, your itinerary may look something like:
Arrive Larnaca
Visit Limassol coastal towns
Head to Akamas Peninsula
Discover the Troodos Mountains
Explore Nicosia
Relax in Cape Greco National Park
Depart Larnaca
This route makes a rough clockwise loop around the island, giving you the opportunity to dive into some of those beach resorts too if you want to!
It also gives you ample ability to take in the diversity of Cyprus and the wealth of things to see in this island.
On top of this, this itinerary is also highly flexible depending on your timeframe but, as I said, you will need a hire car!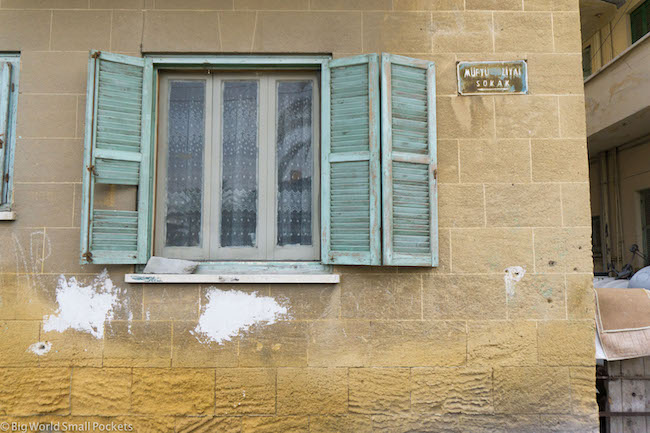 6 ESSENTIAL PACKING ITEMS FOR CYPRUS
#1 Good Camera – You will be pretty much snapping non-stop during your time in Cyprus and will need a good camera to do this gorgeous part of the world justice. I highly recommend the Sony A6000, which I use for all my travels and love, not least because it's light, compact and robust!
#2 Good Walking Shoes – There will be a lot of walking in Cyprus, it's as simple as that! Make sure your feet are comfortable therefore with a pair of New Balance Trainers. I love mine!
#3 Good Guidebook – I'm still a massive fan of the Lonely Planet Guidebooks and do think their Cyprus edition is well put together. Able to save you a lot of money if you want to learn about the history of this country but not continually pay for a guide, getting the eBook is a great way to keep your luggage weight down too!
#4 Good Water Bottle – All that sightseeing and beach activity can be thirsty work, so make sure you have a metal water bottle that you can refill as you go, because Cyprus tap water is generally safe, drinkable… and free!
#5 Good Backpack – And to carry your water bottle, camera and guidebook, you're going to need a decent backpack that will help you balance the weight as you walk and sightsee. In my opinion you can't go past the Bobby Anti Theft Backpack, which is also perfect for helping you avoid pickpockets.
#6 Travel Insurance – And finally, at number 6, I wouldn't go anywhere in the world without proper coverage and always recommend travel insurance from World Nomads as the best option when travelling in Cyprus and beyond.
Limassol Coastal Towns
While Limassol itself is worth a few hours to explore, the real solitude lies in the small villages up the coast to the west of the city.
From Larnaca, it's not a long drive to Limassol and you can easily do this on your first day – explore the city and its black sand beaches before continuing on to my favourite hideaway of Pissouri.
Renting an affordable apartment here (like this top-rated one) is totally possible and then it's all about relaxing at the pebble beach and enjoying the local restaurants.
Pissouri is a great place to ease into Cyprus and unwind.
Akamas Peninsula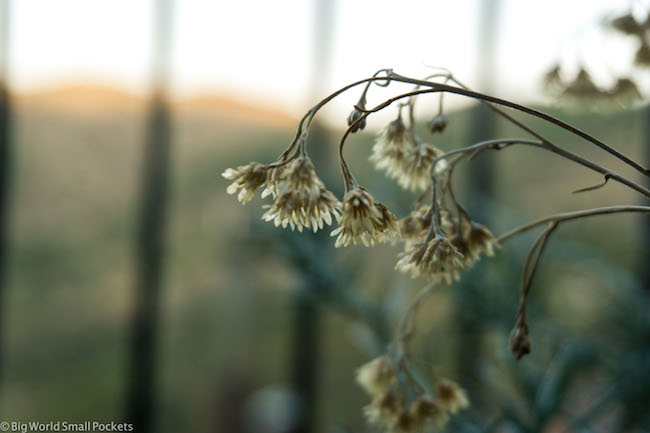 Known for its great hiking opportunities and beautiful secluded beaches, the Akamas Peninsula in the north-western corner of Cyprus feels a little bit like the final frontier of this island.
And to prove it, you're likely to need a 4×4 to get out here!
If you're searching Cyprus things to see that are a little off the beaten track, this is definitely the spot, with steep gorges, rocky outcrops and sandy bays.
The gorgeous Lara Beach is a favourite here and a must for nature lovers – being home to 2 turtle species. It feels very unspoilt.
There's also the Blue Lagoon to explore, Aphrodite's Baths and tons of walking trails to get stuck into.
If you want to stay a night or 2 out this way, which you definitely should, the Anassa Cyprus is the best spot to base yourself.
Troodos Mountains
Perhaps my favourite part of Cyprus – and I'm normally a beach girl – the mountainous inland area of Cyprus is one of the things to see here that must be on your list.
Boasting delightfully traditional-feeling villages, road tripping the twisting and turning roads here whilst marvelling at the views and stopping to eat in local spots, is definitely an experience to get you off the beaten track.
Rising to a height of almost 2000m, there's plenty of opportunities up here to get away from it all too – either in 4 wheels, on 2 wheels or using your 2 feet!
Plus with vineyards galore, monasteries a go-go and an endless changing landscape, heading here is a decision you won't regret!
Pedoulas Village, as well as Omodos, are popular spots up in the Troodos, but I'd suggest visiting the quiet villages of Anogyra and Askas instead if you're looking for something off the beaten track.
Anogyra boasts a beautiful remote monastery, and the Anogyra Park and Restaurant is a gorgeous place for a coffee, to take in the view and buy locally produced carob or essential oils.
In Askas staying at the sensation that is Lyhnos is a treat you can't not afford to splurge on!
Check out my full review of this incredible spot here.
Nicosia
The world' last divided capital – I found the city of Nicosia absolutely fascinating and if you're looking to see something a bit different during your time in Cyprus, this is surely it!
It's likely you'll be arriving into the southern part of the country, so spending some time enjoying the quirky shops here and wandering the old streets is definitely a must, as tailors play backgammon in their shop doorways and women sip coffee before ducking silently into Faneromeni Church.
Marvel at the green line, which still divides this city, and grab some snaps of the peace-proclaiming street art, as well as of the old Venetian Walls, the Roman aqueduct and the city gateways.
After this, I suggest crossing the border into the Northern part of Cyprus to experience what it's like over here too.
Crossing the border is simple – the main pedestrian crossing lies at the heart of the main street in Nicosia and you'll just need to show your passport and then walk down the road.
There's no stamp given, but as soon as you hit the second border post and enter Northern Cyprus, you'll be hearing the Turkish language and paying in Lyra.
It's honestly one of the craziest experiences I've had.
Wander the Old Town over here too, taking in the archaic shop windows and crumbling buildings.
The Central Mosque that was once a church and later got converted, is fascinating to look at with its varying architectural styles.
Then you'll want to head to Djumba to spend the night.
This gorgeous guesthouse is a family-run affair headed by the charismatic Orhan, whose family have lived in the building for generations.
Newly renovated with a clean, minimal décor, some great eco-conscious touches and one of the warmest welcomes I've ever received, staying here is a must during your time in Nicosia.
Djumba is a project with a lot of heart, a lot of passion and a lot of peace behind it and I'm delighted to say staying here was exactly the sort of enrichening experience many of us dream about as travellers.
Definitely something not every visitor to Cyprus can say!
Get the best rates at Djumba by contacting Orhan direct on [email protected] or +90 548 867 0242.
With anytime left in Nicosia, you may also want to check out the Ayios Sozomenos Abandoned Village, which lies outside the city and is every bit as atmospheric as it sounds!
Cape Greco National Park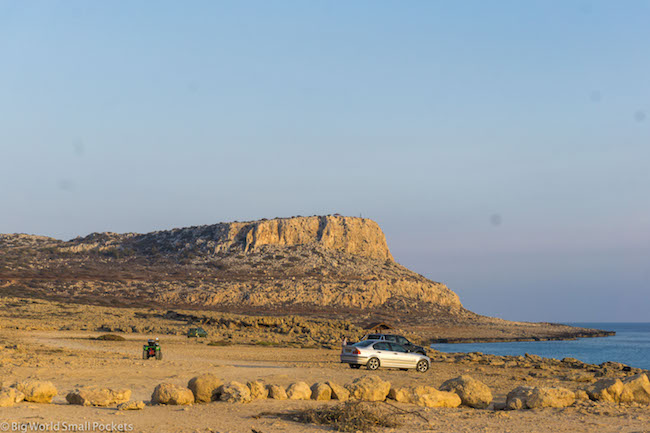 And finally – the last stop on this itinerary of the things you must see in Cyprus if you want to get off the beaten track is Cape Greco National Park, which occupies the bottom peninsula of this island.
To get there from Nicosia you'll have to pass through Ayia Napa, but don't get put off by the hordes of package tourists here.
Instead carry along to this national park which feels, in part, like the end of the world.
With some amazing cave formations, jutting rocky cliffs and an almost desert landscape – it's not hard to believe the Middle East begins just across the water.
Driving, hiking or cycling is all possible in different parts of the park, so is swimming, snorkelling and sunbathing!
The photos you can get here at sunset are magnificent (and there will be some other people at this time) but if you can get off the main route and find a sheltered rocky outcrop by walking around from Konnos Beach – you're likely to have the sun and sea all to yourself!
Bliss!
PIN IT TO PINTEREST!
So there you have it, my guide to avoiding the crowds in Cyprus: things to see and do.
I was honestly so impressed with this little island and will definitely be planning another road trip there soon.
Anyone else a fan?