Why I'm Glad I Couchsurfed
Whilst most people head to Noosa, on Queensland's Sunshine Coast to ride the brilliant waves, I headed there straight from Fraser Island to try out a slightly different type of surfing, that of the couch variety and I'm so glad I did.
With my budget backpacker ear permanently fixed to the ground, I had of course heard a lot about the marvel that is Couchsurfing.
I'd been signed up for years, but unbelievably I was still a novice when it came to any practical experience.
My chance to change this came, however, when I arrived in Noosa, Australia in November 2013 and I've been so glad I Couchsurfed ever since then.
You see, in Noosa I was told there was no camping available and the cheapest dorm bed would set me back $30 a night.
(I've now discovered this isn't true as you can read in my post cheap accommodation Noosa has to offer, but that's another story!)
"Right," I thought, "this is the opportunity", so I bit the bullet and dove headfirst into the murky waters of the Couchsurfing world.
What is Couchsurfing?
For those not in the know, Couchsurfing is an online community that seeks to match visitors with hosts, who may have a room, a bed, or a couch they are willing to share.
It's all free, yes free; essentially it's like staying with, or putting up, a friend, except in Couchsurfing this is generally someone you've never met before.
Hosts and surfers are interchangeable positions – everyone has the potential to take on both roles depending on whether they are at home with a free couch or traveling and looking for a bed – indeed this 'give and receive' dynamic is the unwritten premise of the whole venture, the foundational structure on which Couchsurfing manages to operate.
All members of Couchsurfing register with the website and then create a page with details and photos of themselves, before starting to build up a connected network of friends.
Once actively using the service, members can then also post reviews and references of hosts / surfers, which are displayed on each individual's profile, thus acting as a security measure against those looking to abuse the network of trust.
For it is this very system of trust that the success of Couchsurfing is reliant upon, and what a success it has been; the organisation now boasts 5.5million member profiles from across the globe.
Why You Should Couchsurf?
Couchsurfing has many positive angles to it, but if there is one that shines out in our often disillusioned, fearful and pessimistic world, it is that a sense of community still exists in which human beings graciously and safely open their homes to complete strangers.
Indeed it strikes me that the success of Couchsurfing can be seen as a message of hope, one which allows people to actively counteract the dangerous and scary image of the world we are so often sold.
My First Experience
But enough of all that, and back to Noosa, where I log into to my dormant Couchsurfing page and begin my search for hosts in the nearby area.
Immediately I stumble upon Luke, a 40-year-old guy, who at the top of the page of potential hosts has a list of positive references the length of my arm.
A smiley photo of him and his daughter at the beach is visible and I can see from his interests we share a similar outlook on life, so I send him a Couchsurf request for the following night!
Luckily Luke quickly responds, so the next day I am able to jump on a bus and head to his house where he tells me the location of a key I can use to let myself in!
"Now one will be about," he messages me, "so make yourself at home and then, when, my daughter gets back from school, perhaps you can go with her to the supermarket and buy some dinner for us all – I've given her some money and she knows what to get, so don't worry.
I'll just see you about 5ish when I'm home from work."
…. Talk about trust!
So anyway, I did just that and I met his daughter and we went to the supermarket together and then got home and into their kitchen and cooked together and then there was pesto pasta waiting for Luke when he got back from work and then the 2 of us stayed up late chatting over wine and then the 2 days I was meant to stay turned into a week and then that turned into 2 and then I got to know his friends and the town and then I got a job and then I stayed and then, somehow, I ended up making Noosa a home from home!
So perhaps you can start to see why I'm glad I Couchsurfed!
So really the reason I put down my bags and set up a little life Down Under was all down to having Couchsurfed with Luke – an experience that led to a great friendship I still hold today.
Perhaps Luke was a pretty special example of an excellent host, in fact I'm sure he was, after all not everyone makes you feel like a part of their family in the way he did.
Yet certainly, the world over, Couchsurfing allows you to connect with locals in a way you wouldn't necessarily be able to do otherwise as a traveller.
Benefits of Coushsurfing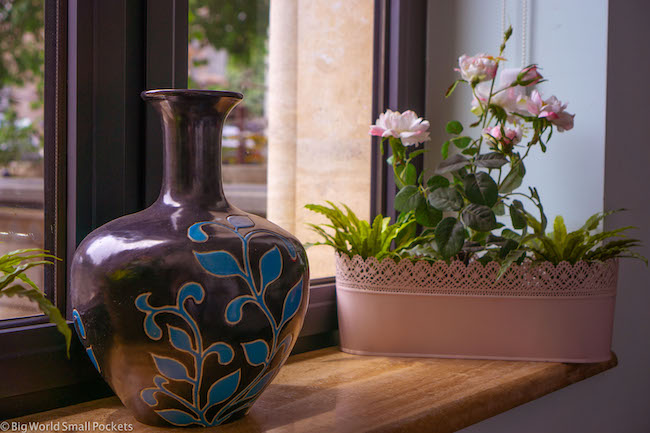 Hosts often become volunteer tour guides drawing you up itineraries, they act as trip advisers with recommendations of where to go and where to eat and they help you like travel agents by showing you how to get places via the cheapest and fastest routes.
On top of this, and perhaps more significantly too, the whole Couchsurf experience gives you an unfiltered and direct insight into the everyday lives of people.
This really allow you to understand and connect with a particular place – learn its rhythms, feel out life on the ground.
It places you in an existence different to one you are used to. And if that isn't the real aim of traveling, then I don't know what is.
I've used this form of accommodation many times since that first experience, and every time I'm glad I Couchsurfed, for it provides such rich and varied opportunities, often in unexpected and delightful ways.
I can't vouch unequivocally for its safety, but I can say that throughout my time of using Couchsurfing, and amongst all the stories I have heard from other travelers, rarely have I come across anything negative happening.
So go on, bite the bullet too and see what more you can discover about a place, and yourself, when you choose to meet and stay with someone who calls it home.
I bet you'll join me in saying "I'm Glad I Couchsurfed too!"