If you weren't in the know about this huge Argentinian city, then you're in for a big surprise.
Buenos Aires is a feast for the senses in every way, a city that lives and breathes the best of South America.
From its sprawling suburbs, each with their own story, through to the vast array of cultural offerings, wonderful green spaces and arty enclaves, this is a city you could easily spend a lot of time in.
And you probably should!
Or at least, you should return a few times, as I have, to soak in the best of this amazing capital, which always promises a new treat and surprise around every corner.
So whether this is your first visit, or you're a seasoned fan, here's my list of the top 10 Buenos Aires Airbnbs, which offer the best experiences both in terms of accommodation and this city's many faces…
---
Related Posts
---
This page contains affiliate links meaning Big World Small Pockets may receive a small commission on any purchases at no extra cost to you.
---
Which Area is Best for Buenos Aires Airbnbs?
Sprawling Buenos Aires is essentially a city of many districts.
In fact, each of the 48 districts that make up this great capital present their own story, face and mood.
It makes the city a rich tapestry and one that keeps calling visitors back; however, it can also be slightly confusing, especially for first time travellers to Buenos Aires.
I wanted to start off this article about the best Buenos Aires Airbnbs therefore with an introduction to the top suburbs I think you should stay in when you visit, especially as this will be key to you enjoying your time here to the max.
In general, the more well-heeled districts of Recoleta and Retiro are good options for families or older travellers looking for an ease of experience.
For those a bit younger, or who'd like more of a vibe, Palermo is the obvious choice – it's where I stay usually and has a rich hipster feel full of great street art, places to eat and young progressive feels.
For those who'd like these arty, alternative feels, but coupled with a stronger local sense, then nearby Villa Crespo and Chacarita make slightly more gritty options.
Otherwise, history buffs may want to head for the Centro district, the political and governmental heart of the city, or San Telmo, which is the original home of the Tango and possesses a crumbling charm perfect for those on a budget.
#1 Best for Those on a Budget
Home in the Passage in Palermo Soho
Offering an entire flat in one of the trendiest areas of Buenos Aires for the price of less than $10 (or just slightly over depending on the season), it's hard to argue with the bargain offering of this great Buenos Aires Airbnb.
Sleeping up to 3 people (and therefore with the possibility of splitting the price down even further) this is potentially the steal of the century!
Cosy, with just 2 rooms, this spot would be ideal for a solo traveller or pair of backpackers who are looking for a bit of space with a small kitchen and wifi.
Bars, restaurants cafés and all the fun nightlife action in Palermo are just minutes away.
Previous guests definitely value this, plus the host's kind and caring attitude.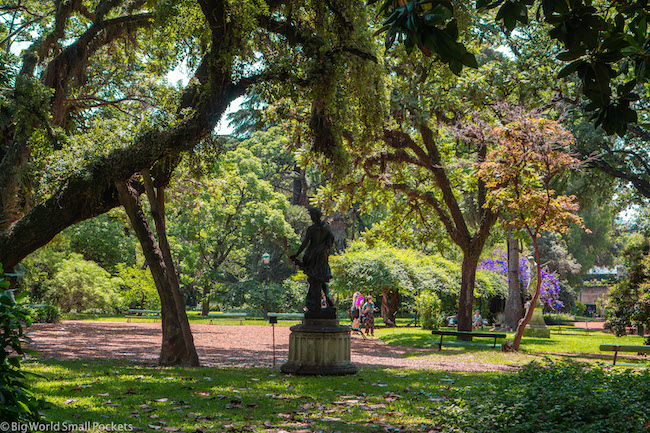 #2 Best for Families
Large Apartment in La Recoleta
Sleeping up to 4 guests in a very safe area of the city, this top Buenos Airbnb is clean, modern and airy thanks to its large windows.
A lift up to the apartment means that it's easy to access with small children and reports of former guests travelling as a family do suggest it's very good for those visiting Buenos Aires as part of a multi-generational group.
The fact this place has 2 separate bedrooms (with room-darkening shades), a spacious living room (with TV) and a large and fully equipped kitchen (with a washing machine) add to its family-friendly appeal.
Wifi throughout the apartment, as well as the fact long-stays are allowed here, also means it suits those travelling with children, as does the "superhost" rating of the owners, meaning you can rest assured any questions you may have will be quickly answered.
#3 Best for Couples
One of Buenos Aires most arty and trendiest districts (can we say, it's still up and coming?!) Chacarita is a great option for couples looking to have access to all the city's main attractions via public transport, and also some great local vibes right on the doorstep.
Clean, light, modern and airy, the studio nature of this Airbnb does mean it's compact, but should be totally adequate for those used to living together and / or who are likely to spend a lot of their day out exploring the city.
For the times you are in, the balcony makes the perfect place to enjoy a sunny breakfast in the morning, or a sunset glass of good Argentinian wine in the evening!
Wifi, air conditioning, black-out curtains, a good-sized bathroom and a fully-equipped kitchen complete the stellar offering of this place, which of course gets rave reviews and has a superhost rating.
#4 Best for Groups
Lots of Sun and Private Terrace in Palermo
If you're travelling as a group of friends and looking to have fun, then I definitely recommend you stay in the Palermo district of Buenos Aires, which is one of the reasons I've picked this great apartment as the best Airbnb in Buenos Aires for those travelling in a larger cohort.
Sleeping up to 6 people, with 4 beds, 2 bedrooms and 1.5 bathrooms, it's really the epic and private roof terrace and pool that make this place!
There's heated floors, 42 inch TVs in the bedrooms, plus a fully-equipped kitchen and excellent wifi throughout… and you can choose from a bedroom with a double bed, as well as those with single beds.
In the apartment building, you also have access to a shared gym and laundry room in the basement, as well as a shared pool in the backyard garden.
The lift helps too and the hosts of this top Buenos Aires Airbnb get rave reviews from previous guests.
#5 Best for Central Location
Stylish Apartment in the Centro of Buenos Aires
As soon as I saw the pictures of this apartment, I knew I wanted to stay here!
Even though it's not in my favourite part of the city, the minimalist, light and modern style, combined with some classic furniture pieces, somehow sums up Buenos Aires to me.
If you are working in the centre of the city, or here for the main attractions that exist in this part of town, then it's hard to overlook the incredibly central location of this place, along with its incredible price tag and amazingly spacious dimensions.
The apartment building in which this property is situated is also stunning, with a gorgeous French-style from the early 20th century.
Extra touches, like products in the bathroom and a small patio, make this a great spot, which also has a lift in case you're worried about access.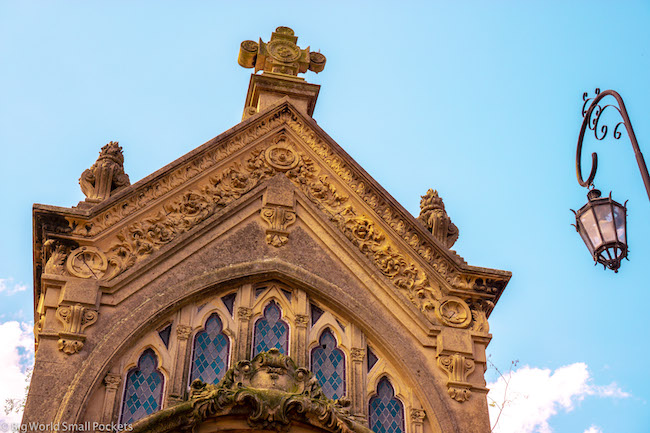 #6 Best for Quiet Stay
This casa hermosa, i.e. beautiful home, really is a little gem in a great part of Buenos Aires.
Unlike most Airbnbs in this city, this one is spread across 2 floors.
Cosy and mega cute it's a small space ideal for those looking to escape the city at the end of the day and chill out in a lovely, local neighbourhood.
Cafes and restaurants are all nearby if you want, otherwise enjoy the kitchen, living room and plant-lined patio space of this modern monochrome-designed space.
A private entrance, wifi and air-conditioning also make this a winner in terms of comfort, location and tranquillity.
Everything here has been well-thought-out and it shows.
Oh and there's a bike path starting from right near the front door too!
#7 Best for History Buffs
One of the oldest districts in Buenos Aires and famous for its tango origins, San Telmo is charming, crumbling and cheap!
As such it's a great option for those travellers on a budget who don't want to compromise on character.
Sleeping up to 4 guests across 2 bedrooms, this place is full of old-world charm, right down to the beautiful décor and artwork on the walls.
It's also located in a historic building, but is very quiet despite being just minutes from the action hub of Plaza Dorrego.
Light and airy with large windows, this is a great space to relax and recover after a super day sightseeing with wifi and a kitchen included!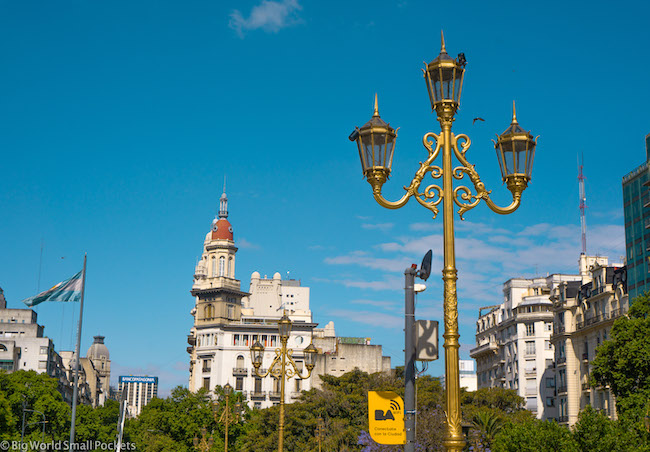 #8 Best for Luxury
Loft with swimming-pool + garden in Palmero Hollywood
If you are looking for an unforgettable stay in Argentina, look no further than this Buenos Aires Airbnb, which thanks to the affordability of this country for travellers in general, is unbelievably cheap!
A whole, huge loft apartment, exquisitely-designed with wooden floors, exposed ceiling beams and rich textures and fabrics, this places oozes luxury.
Can't beat the very large private outdoor space either!
Sleeping up to 2 people in one large bedroom, the open nature of the space means it's light and airy and is actually part of refurbished grain processing factory from 1910.
There's a gym, a restaurant, a bar, a large, heated swimming pool and a garden only accessible to the residents of the apartment building, which means if you don't want to leave the luxury zone here, you don't have to!
Wonderfully comfortable, very secure and brilliantly located with all the amenities you could ask for, the great reviews of this place definitely make it stand-out.
#9 Best for Long Term Stay
Grand Dream View Loft in Palermo Soho
First of all, if you're lucky to be staying long-term in Buenos Aires, well done!
Secondly, I do think Palermo is probably the best district for you.
Which is why I've picked this great loft apartment, with its floor to ceiling windows and elevated epic views, as one of the best Buenos Aires Airbnbs.
A newbuild from 2009, many of Palermo's green spaces are just minutes away and the apartment is modern, clean and light.
There's a sky gym, a private garden, a 220m heated pool and 24hr security all shared among residents which you can access, plus the lift and other top amenities within this apartment make it ideal for those looking for a place to call home for a while.
#10 Most Unique Buenos Aires Airbnb
Tiny House in Palermo Hollywood
The tiny house concept is growing and fast (!) thank to its wonderful focus on environmental responsibility without compromising comfort and style.
Enter this fabulous example of a tiny house in Buenos Aires, which is so full of character and charm it's hard not to get excited about.
Situated in an epic spot in the city, with tons of great eateries, bars and cultural assets around, this top Buenos Aires Airbnb boasts a queen bed along with air-conditioning, wifi and a kitchen!
There's also a small patio ideal for sun-bathing and star-gazing.
Previous guests rave about the epic location, fantastic host / owner, safety and comfort.
Mini Buenos Aires Travel Guide
When to Visit?
I highly recommend visiting Buenos Aires during the country's summer months, which run from November to February.
How Long to Spend There?
Allow at least 3 days to explore Buenos Aires.
If you're looking to explore further, then remember Argentina is a huge country and you really need at least 1 month to do this destination justice.
If you do not have that much time, then choose one section of the country only and enjoy that!
More ideas can be found in my ideal 10 day Argentina itinerary post here.
Travel Insurance for Argentina
World Nomads offers simple and flexible travel insurance. Buy at home or while travelling and claim online from anywhere in the world.
Alternatively, if you're a long-term traveller, digital nomad or frequent remote worker seeking travel health cover, check out Safetywing's Nomad Insurance policies.
Recommended Tours
If you're looking for multi-day tours of Argentina, check out these great picks.
5 Key Packing Items for Buenos Aires
#1 Good Camera – You will be pretty much snapping non-stop in this city and will need a good camera to do it justice. I highly recommend the Sony A6000, which I use for all my travels and love, not least because it's light, compact and robust!
#2 Good Walking Shoes – There will be a lot of walking in Buenos Aires. Make sure your feet are comfortable therefore with a pair of New Balance Trainers. Perfect for stylish strolling, I love mine.
#3 Good Guidebook – I'm still a massive fan of the Lonely Planet Guidebooks and do think their Argentina edition is well put together.
#4 Good Water Bottle – Travelling in hot Argentina can be thirsty work, so make sure you have a metal water bottle that you can refill as you go.
#5 Good Sun Hat – And there's no denying you'll need a good sun hat for protection in this country too. In my opinion, you can't go past this Hello Sunshine one, which is both gorgeous and ideal for keeping the rays off your face and neck.
For more details about what to wear and pack for your travels in Argentina, check out this article I wrote.
Travel Money in Argentina
When it comes to paying for things in Argentina, you can't get better than a Wise card.
The easy way to spend abroad with real exchange rates, no markups and no sneaky transaction fees, you can use your Wise card just like a debit card here… and it links easily with Google and Apple pay – sold! Grab yours here.
SAVE THIS TO PINTEREST!
And there is it travellers!
My list of the top 10 Airbnbs in the wonderful Argentinian city of Buenos Aires.
I hope you've found this list helpful for your trip to this beautiful destination and that you enjoy this wonderful part of South America to the max!