I love a good hike, it's as simple as that and what better place to pull on some good shoes and get moving than in New Zealand, the heartland of epic scenery?
Known as tramping here, hiking is a perfect activity for solo female travellers in New Zealand, because it's generally very safe and accessible.
Everything is well-signposted, people are friendly and helpful, and routes are well planned and mapped.
In addition, the diverse and cinematic quality of the country's landscape (don't forget this is serious Hobbit territory) makes it an incredibly enjoyable activity even for those who aren't die-hard fans of either this form of exercise or the movies!
Hiking is also a great activity for budget travellers as it's generally free, or at least pretty cheap.
You don't need much equipment to enjoy "tramping" beyond a decent pair of hiking boots, a water bottle and perhaps a hat.
Not much planning is required and free advice can normally be gained from locals or tourism offices.
On top of this, hiking also allows you to see, explore and experience a country in a way you'd never be able to from the seat of a car or tour bus.
My experience of hiking, particularly in New Zealand, also tells me that you never know who you'll run into or where they might lead you.
So, on that exciting note, here are my best hikes for solo female travellers in New Zealand.
---
Related Posts
---
This page contains affiliate links meaning Big World Small Pockets may receive a small commission on any purchases at no extra cost to you.
---
#1 Queen Charlotte Track, South Island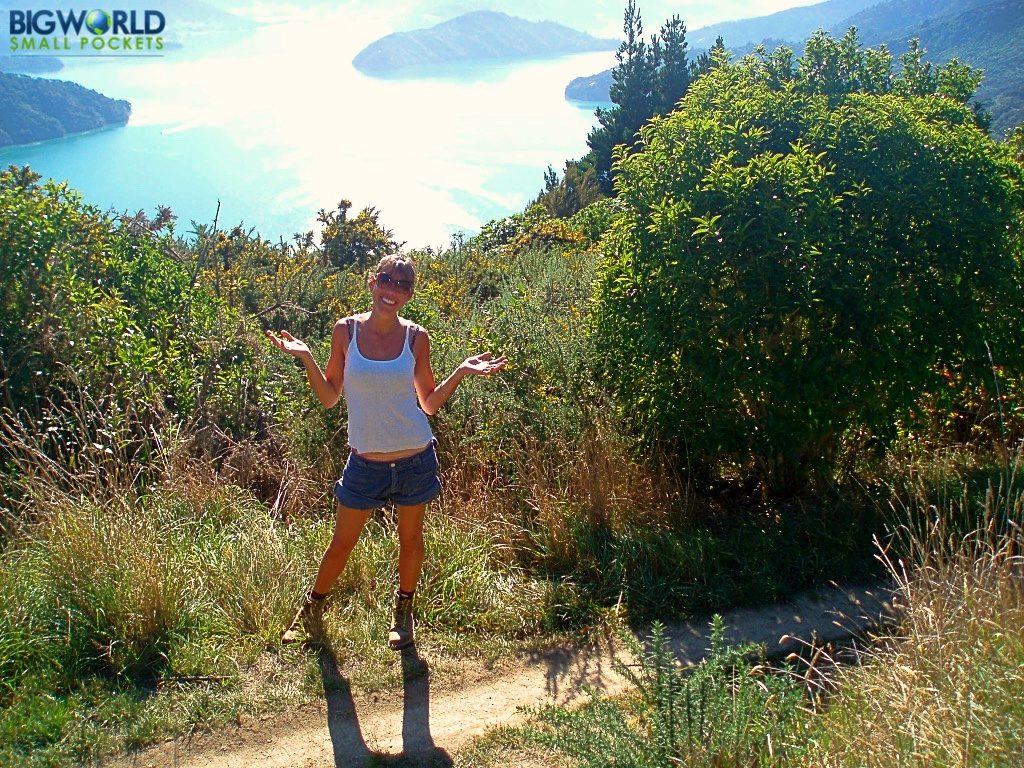 This stunning walk in the Marlborough Sounds at the top of New Zealand's South Island was one of the first multi-day hikes I did by myself in New Zealand and I was absolutely blown away by the colours of the coastal waters, the greens of the forest and the peacefulness of the whole experience.
This is a 3-5 day trek, which has you staying overnight either in campsites or in various lodges situated along the route, all of which can easily be booked beforehand via the local tourism office.
The Queen Charlotte track is quite a flat and easy walk so, despite the distances involved, it is a perfect beginner hike for solo female travellers in New Zealand.
This is reinforced by the fact that a handy water taxi service is available to transport your luggage to your next evening's destination!
Talk about luxury!
The nearest town to the start of the Queen Charlotte Track is Picton, so you'll probably end up staying here at least one night. If so, try to get into Sequoia Lodge Backpackers, this place is awesome and boasts a spa in the garden as well as free wifi.
#2 Abel Tasman Track, South Island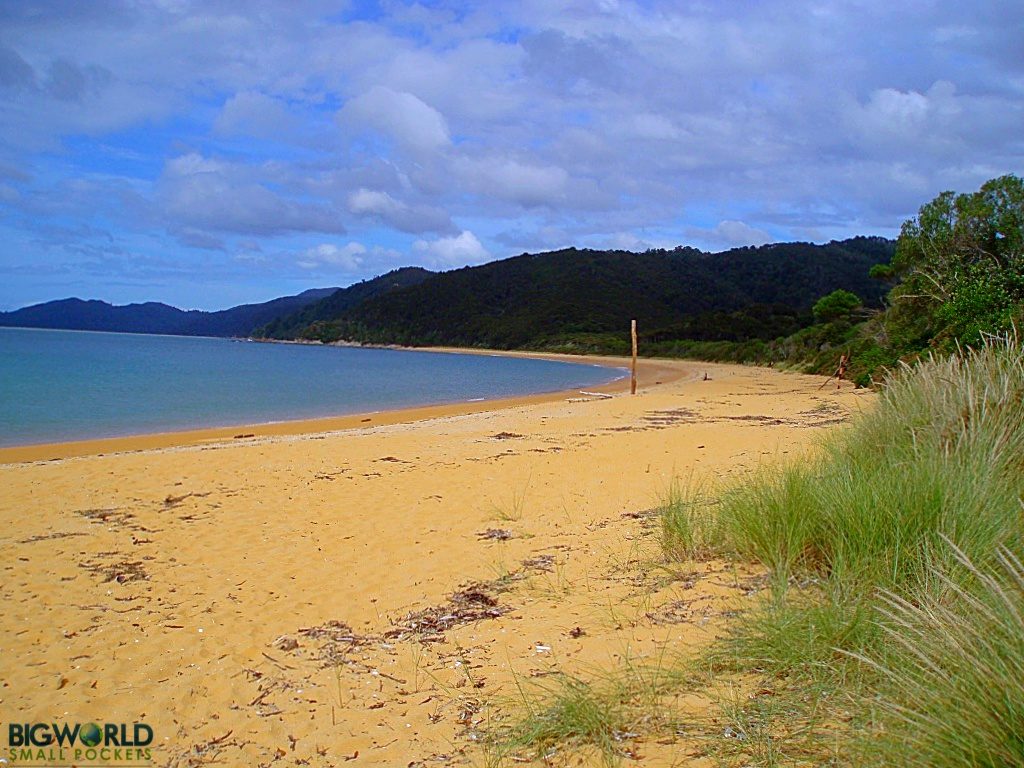 Also at the top of South Island near Nelson, the Abel Tasman is one of New Zealand's famous great walks.
Located within a stunning national park, this gentle hike takes in beautiful beaches, coves and native bush.
As one of the most popular walks in the country, due to its ease and stunning scenery, the Abel Taman Track is also one of the best hikes for solo female travellers in New Zealand because you're bound to meet others to walk with you if you wish!
The track normally takes 3 days and can be easily and safely hiked without a guide in either direction, although most people like to finish at Golden Bay.
Make sure you have your camera at the ready as well as enough time to explore some of the many sidetracks this fabulous route provides.
Accommodation is in huts or campsites along the way, so you'll need to bring all your sleeping gear and food for this one.
Nevertheless, the Abel Tasman Track makes for a great adventure, especially with a few newly found travelling buddies!
Nelson is the nearest major city to that Abel Tasman track at only 67km away. It's also a great place to visit in its own right. If you do head this way, be sure to spend a night at the Tasman Bay Backpackers – with free homemade hot chocolate and then free bike rentals to burn it off, how could you refuse?!
#3 Tongariro Alpine Crossing, North Island
This one day route is one of the best hikes for solo female travellers in New Zealand because of its length.
Taking a full day at just under 20km, you can nevertheless start the crossing early and have finished by the late afternoon, meaning you don't have to arrange any accommodation en-route or carry much gear either.
Despite only being a day walk, the Tongariro Alpine Crossing does not, however, disappoint in terms of stunning scenery.
Quite different to the lush forest and coastal scenery of many of New Zealand's hikes, this track runs through the barren, lunar-like landscape of ancient volcanoes and incredibly coloured crater lakes.
As the setting for Mount Doom in the Lord of the Rings films, the views from this hike are as atmospheric and spellbinding in real life as they are on the big screen.
It's no surprise, therefore, that the whole area is a dual world heritage area, designated as such for both its natural, as well as cultural, significance.
Steep climbs, as well as shifting weather conditions, are however part of this dramatic landscape, so do be prepared.
Luckily when I was there, the weather was surprisingly good, but do make sure you are carrying suitable clothes and have transport booked to pick you up (budget shared options easily available).
You'll likely start and end the Tongariro Alpine Crossing from the nearby town of Rotorua. If so, you have to check out the Rock Solid Backpackers there, so-called because this hostel actually boasts its own climbing wall – how cool is that?!
#4 Routeburn Track, South Island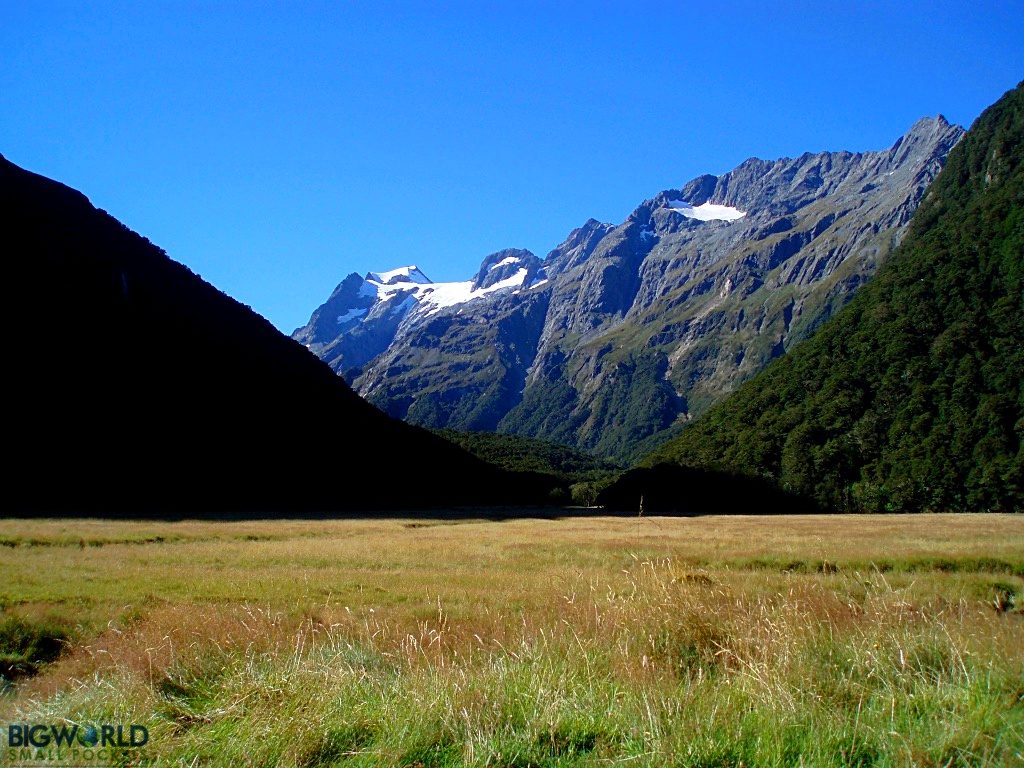 Right down at the bottom of the country, this forest hike takes you through New Zealand's beautiful alpine country, past waterfalls, over escarpments and alongside stunning lakes.
The Routeburn Track was the first hike I went on in New Zealand and instantly I was spurred on to undertake more, with views so spectacular they took my breath away!
Only so many people are allowed onto the track at any one time, which is great for keeping the numbers down, but does mean you have to book this one in advance.
Accommodation is basic, with only designated campsites and bunkhouses available, so make sure you bring all food and sleeping gear if you're camping.
Despite the supplies required, the well-marked and expansive lookouts of this trek easily make it one of the best hikes for solo female travellers in New Zealand.
Set off from Queenstown and the hike can be completed in 3 days.
With daily distances only running at 8-12km, this is quite a short multi-day hike through 2 national parks of epic proportions.
I started the Routeburn Track from the infamous backpacker town of Queenstown, where you can find loads of info, grab some supplies and book your hut stays.
It's probably best to arrive in Queenstown a few days before you start the hike to get everything ready and staying at Sir Cedrics Tahuna Pod Hostel is a great option, not least because they have free wifi, a spa and sometimes free soup too!
#5 Pinnacles Walk, North Island
At only 12 km, this walk could, technically, be undertaken in just one day.
However, this wouldn't allow you the 360 degree view of the sun rising over the stunning Coromandel Peninsula right at the top of North Island, an experience that absolutely makes this one of the best hikes for solo female travellers in New Zealand.
Only 2 hours drive from Auckland, the start of the track is easy to locate car park and the whole walk is definitely simple enough to undertake alone.
Set along a historical loggers' and gold diggers' pathway, I recommend you take your time on this one and then spend the night at the Pinnacles Hut.
This will then allow you to get up and watch sunrise the following morning, before making the same decent down.
You'll need to bring your own sleeping stuff and food for this track too, as well as book the hut in advance, which can be done for a small fee.
The sunrise views however, are free of charge!
Practical Tips for Hiking in New Zealand
As with all solo hiking, make sure you are adequately prepared with decent footwear, supplies and camping gear if necessary.
Check out my Guide to Buying a Tent for Backpacking or my article on How to Choose the Best Women's Hiking Boots to get some ideas.
Make sure you let someone know where you are heading and when you'll be due back and always stick to the marked trails.
Be careful to drink enough water and pack enough food.
In New Zealand, it's also important to check weather conditions and follow the advice of the DOC and tourism offices.
These agents can also generally provide you with maps and any further information you might require free of charge.
PIN IT TO PINTEREST!
So those are my best hikes for solo female travellers in New Zealand.
Have you been on any these fantastic tramps?!
What did you think?
Are there any other great hikes in New Zealand you would recommend for solo female travellers?