It's the most wonderful time of the year, they say, and you know what, sitting in my shorts and singlet sweating down here in Australia I think they might be right!
It's not often I miss the UK cold weather and dark evening, but during the festive season I think most British ex-pats dotted around the world get a strange yearning for the motherland.
There's something about warming by the fire, eating all those hearty, rich foods and celebrating the winter frost that really is magic about an English Christmas and there's no better place to get right into the heart of the action than in the capital.
London, with its heritage and history, really taps into that quintessential Christmas card image we all treasure and with so much going on in the city there's an endless amount of ways you can join in.
So here are 8 fantastic Christmas experiences in London you should enjoy this year if you're looking to indulge your inner child and celebrate the festive season in full throttle.
---
Related Posts
---
This page contains affiliate links meaning Big World Small Pockets may receive a small commission on any purchases at no extra cost to you.
---
#1 Ice Skating in a Historic Palace
From 25th November to 8th January, Hampton Court Palace becomes the focus for Christmas experiences in London with its incredible ice rink.
Despite there not being any white stuff on the ground in the English capital, Hampton Court more than makes up for it as skaters descend on the palace to get that real festive feeling.
Try going at night, when the building's facade, lit by hundreds of coloured lights, totally enhances the Christmassy atmosphere of this royal and historic location.
Other fantastic ice skating spots around the capital include the Natural History Museum, Canary Wharf and Somerset House, so heading down to one of these places is also bound to give you that festive feeling.
#2 Shopping in a Winter Wonderland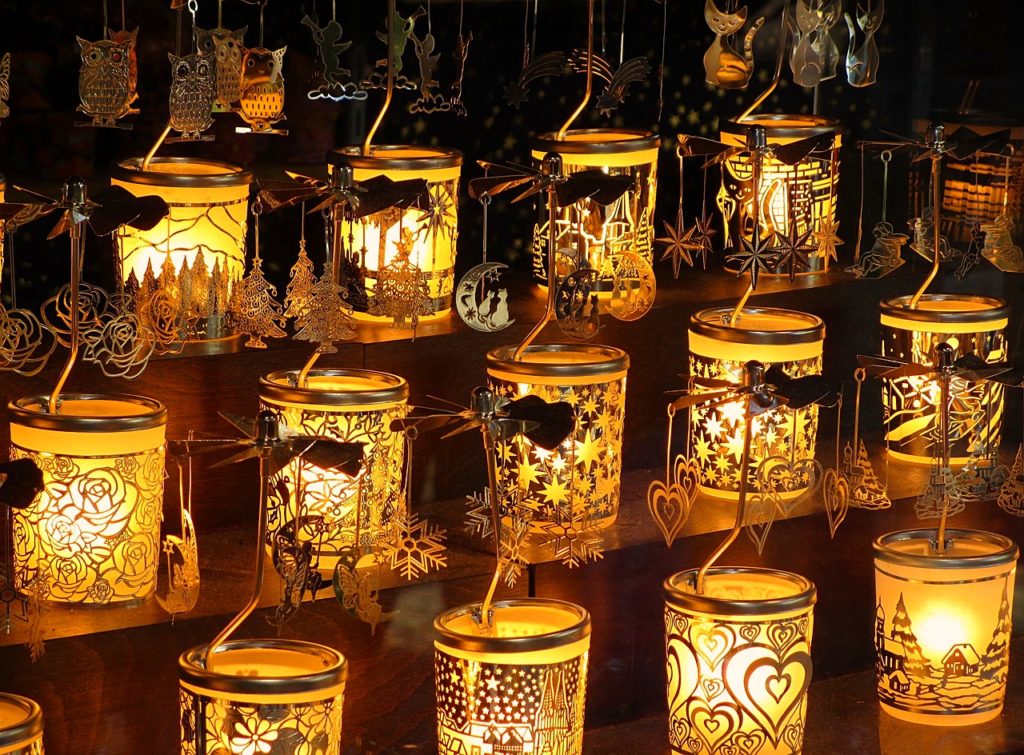 One of the most incredible Christmas experiences in London you can have this year is to head down to Hyde Park and get a taste of the city's very own Winter Wonderland.
This huge Christmas market is comprised of over 200 wooden cabins stalls, all filled with unique gifts ideas and is the perfect place to get you in the present-buying mood.
Santa will also be in residence there and with tons of stuff to enjoy beyond shopping, such as hopping on the Ice Mountain rollercoaster, this is the perfect place for a festive day out.
#3 Sipping Mulled Wine at The Ship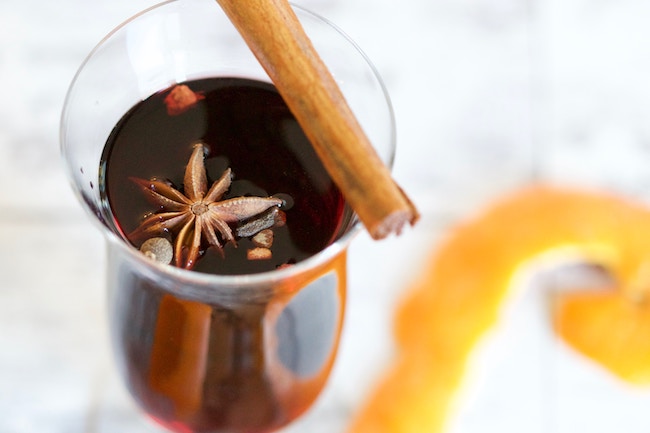 Mulled wine is the perfect antidote to a cold December evening and the historic Ship Tavern in London's Holborn is the ideal spot to enjoy it.
Built in 1549, this ancient pub provides the best blend of tradition and taste you want out of your Christmas experience in London.
Expect to be kept warm by the roaring fire as notes of cinnamon, star anise and orange peel hit your taste buds.
#4 Staring into Shop Windows
Nothing says Christmas experiences in London quite like the incredible festive window displays in many of the City's most famous stores.
From Harrods to Selfridges, Fortnum & Mason to Liberty, the historic department shops of London spend thousands on their beautiful Christmas decorations each year.
Even just walking along Oxford and Regent Street to stare through the glass at them is magical enough, but stepping inside, hearing the Christmas music and seeing all those twinkling lights is enough to turn even the most hard-nosed Scrooge into a softy!
#5 Laughing at the Christmas Pudding Race
Watching the Covent Garden Christmas Pudding Race is one of the ultimate feel-good Christmas experiences you can have in London.
This comedy charity race, which happens every year in aid of Cancer Research is well worth going along to enjoy.
If you miss it this year, then don't worry there's also a heap of other Christmas charity events in the city that work to help others over the festive period. ChildLine's Merry Little Christmas Carol Concert and the Santa Dash are just 2 of the many other examples.
#6 Staying Cool at the Ice Bar
One of the most unique Christmas experiences in London you can have this year is being held at the Tower of London.
Home to Eis Haus, otherwise known as the pop ice bar, this the coolest place to be seen (sorry!)
Grab one of the warm coats on offer and enjoy specialty drinks in this sub-zero cavern made entirely from ice. There's some incredible sculptures to view whilst you're there and as well as DJ's and bands to keep you entertained.
When you're done, warm up in the apres-ski area, where you can sip warm wintery drinks under the heaters on their alpine deck.
#7 Singing Along to Candelit Carols
Held every year, the candlelit carol service at Southwark Cathedral is not to be missed if you're looking for the top Christmas experiences in London to enjoy.
As this grand old church fills with the sounds of hundreds of voices singing harmonious festive carols, even the non-religious among us can't help but get goosebumps and a sense of Christmas cheer and goodwill.
If you miss the service at Southwark, then don't worry too much there's plenty more carolling going on in the capital.
Trafalgar Square is just one example, where different groups gather most afternoon / evenings to sing together around the giant Christmas tree kindly donated each year to the UK by the people of Norway.
#8 Enjoying a Winter Festival
London's Southbank is one of the best places to enjoy a stroll in the capital and never is this more true than during December and January when this scenic riverside location is transformed into a fabulous winter festival.
From Christmas markets, seasonal food and drinks on offer and festive performances a plenty, this is one of those perfect Christmas experiences in London for all the family.
Best Christmas shows in the area include the NoFit State Circus: Bianco playing at the Southbank Centre, Peter Pan at the National and Baddies: The Musical at the Unicorn Theatre in London Bridge – all of which are perfect for adults and kids alike.
Practical Budget Tips for London Travel
Stay
Premier Inn and Travelodge offer excellent budget hotel accommodation within London and regularly run special deals. Check the links for the best deals.
Otherwise, when it comes to hostel accommodation, you can't go wrong with the amazingly named Barmy Badger Backpackers!
Transport
Getting to London from elsewhere in UK is cheapest via the Megabus.
Otherwise, budget airlines EasyJet and Ryanair offer cheap European air connections – check Skyscanner for the best deals.
Look for flights to cheap London airports such as Luton or Stanstead and then use public transport to get to the city centre.
Eat
Buy cheap snacks at supermarkets such as Sainburys for lunch or peruse the local markets at places like Brixton, Lewisham or Dalston.
For dinner head to Brick Lane for delicious, cheap Indian food or to Kingsland Road for well-priced and excellent Vietnamese fare.
Attractions
If you want to bucket list a lot of stuff in London in a short amount of time, then a great money-saving option is to invest in a London Pass.
This offers discounted entry at stacks of attractions around the city as well as fast track entry!
PIN IT TO PINTEREST!
Have you visited London during Christmas time?
What's your favourite activity to get you in the Christmas mood?
Or perhaps you're missing home at this time of year and thinking about the Christmas experiences in London you normally enjoy?
Either way, I'd love to hear from you!