When I was at school it was an almost anticipated expectation that I'd either be a lawyer or a journalist by the age of 25.
You know, somebody with opinions, money and a high-flying career.
School was easy and enjoyable for me you see and with supportive parents, a gifted confidence and all the opportunity in the world, the move towards a stable, solid and successful career seemed inevitable.
Then I went to Southern Africa before university and everything changed.
I guess the propensity had always been there; I was always a little different, a little out of the box, a little alternative, but Africa fuelled in me a fire I hadn't realised needed to be stoked, a fire that couldn't be put out.
That fire was a deep passion for travel, a deep longing for the freedom of the open road and a deep motivation to explore and discover the world, to learn about it, to soak it up like a sponge.
I did end up going to university after my Southern Africa journey and I loved it.
I then ended up successfully completing a Postgraduate Masters in London too, but always my study was punctuated by episodes of travel, the fire still burning strong in my wild heart and itchy soles.
I tried to balance the 2 for a while – the building of a strong foundational career with the fulfilling of a burning desire to see the world, but I soon learned these 2 weren't compatible for me at that time.
One day, in my early 20's, sat on the shores of Lago Atitlan in Guatemala, on the day of the Spring Equinox watching the sunrise, I decided a new dawn had come for me too.
No longer would I try to straddle the parallel banks of travel and career.
From now on I would take the leap over to one side, the side my heart was calling, the side that made me happy. From now on I would be a career wanderer, a professional nomad, that would be my chosen path.
Having lived that dream for 5 years now and having now left my third decade behind me, I want to share with you the 5 reasons I'm glad I prioritised travel over career in my 20's.
---
Related Posts
---
This page contains affiliate links meaning Big World Small Pockets may receive a small commission on any purchases at no extra cost to you.
---
Young, Single and Free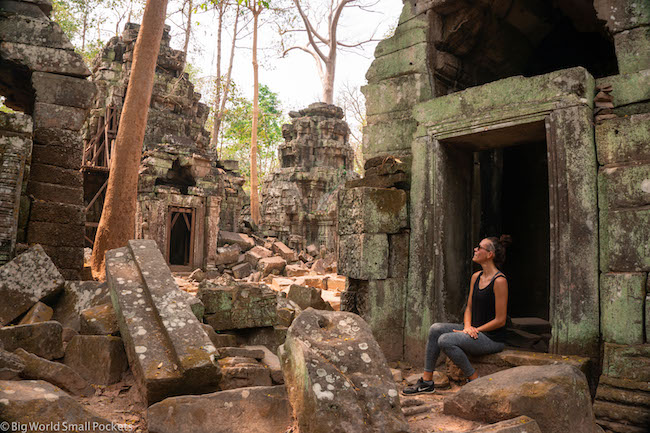 Even at the ripe old age of 30 years and 11 months (cough cough!) I realise that I will probably never experience the sense of youth, freedom and wild abandon that life presented me with in my 20's.
Still on the road and still prioritising travel over career to this day, I have nevertheless felt, even within the short year since I turned 30, that my priorities have stared to change.
I still want to soak up the world, but I want to do it before 11pm and I don't want to be hungover for it!
I also have a partner now, something I never had in my 20's, and taking someone else's feelings and wishes into account does alter things.
Inevitably you become a bit less social, meet a few less people and life gets a bit quieter.
Inevitably you get a bit more responsible and lose a bit of the wide-eyed wonder you possessed in younger days.
That's just life.
My 20's were rollicking years of incredible memories, wild nights and beautiful connections, things I really don't think I would have experienced to the same extent had I spent 40 hours a week behind a desk next to people who were more similar to me than they were different.
Being young, free and single in my 20's, and using the opportunity these changeable fortunes afforded, is definitely one of the key reasons I'm glad I prioritised travel over career in my 20's.
Disposable Income and Good Health
In keeping with this young, single and free theme is that fact that I also had a disposable income during my 20's.
Albeit not a very a large one (I travelled for 2 years in Latin America after leaving home with only £4000), I nevertheless didn't have to commit my money to anybody or anything else during this time.
I was lucky enough to have received a bursary for my studies and help from my parents, meaning I finished my education debt-free, and without dependents or mortgages to uphold, my money was my own.
I also owned no possessions beyond a rundown old mini and a laptop.
This meant saving was fairly easy – even with low paid arts jobs and the cost of living in London – because I could easily control my outgoings.
On top of having a disposable income, another one of the reasons I'm glad I prioritised travel over career in my 20's, is because I was lucky enough to have good health.
Being young and fit means you can budget even further, it means you don't mind roughing it on mates' floors or eating tins of beans for a week.
It means you don't mind skipping meals and just having a beer instead or waiting an extra hour until 5:30am so you can get the tube home and not fork out for a taxi.
All these things helped me save more money and helped me spend less money while travelling too.
If you don't mind where you sleep, what you eat or whom you share a car with, life is certainly cheaper.
My 20's were a key time for making use of this budget-friendly, carefree lifestyle and I'm glad I did it when I could.
Plenty of Time to Work Later
Becoming a budget queen in my 20's also made me realise how easy it can be to save while you're working and how, presumably, this opportunity will still exist as I get older too.
I know people who have settled down early, lived long-hour career-dominated lives during there 20's and promised they'll travel when they retire.
To me this makes no sense.
Once you're in the rat race it strikes me that it's always harder to get out – normally because you have commitments to other things and other people.
As such, my logic dictates I should travel BEFORE, if ever, I join the rat race.
As far as my poorly sighted financial knowledge goes, it also strikes me that we're all going to be working till we're about 75 now anyway, devoid of pensions to help us survive in other ways.
As such, one of the greatest reasons I'm glad I prioritised travel over career in my 20's is because there's plenty of time to work when you're older and I'd definitely rather have a bit of fun beforehand thanks very much!
It's also true that more people are establishing or changing careers later in life too as doors to higher education and lifelong learning are swinging open all the time.
What used to be paramount – that you work to establish your career fresh out of university – just isn't what I see as reality in the world around me anymore; there's plenty of time, so go see the world a little first!
Travel is a Gift, so Use It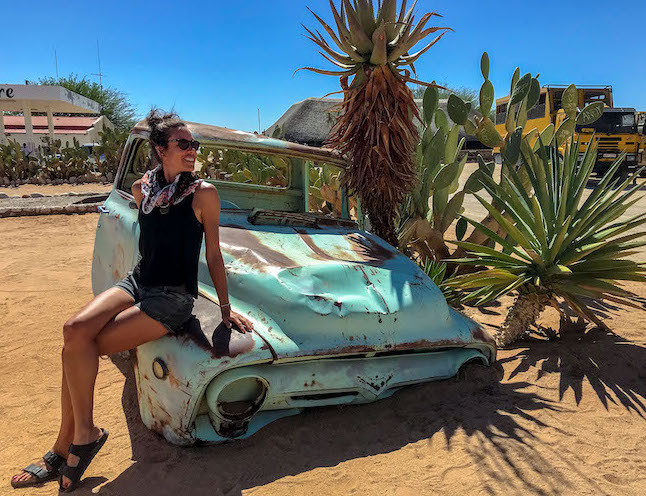 After all, I never want to forget that the ability to travel is a gift and one that I have been lucky enough to receive.
Never before have generations been given the technological, financial and social tools to see the world as mine have today.
Add into this mix, the fact that I'm born into a country and nationality with a strong global currency, stable government and a largely welcomed passport and my luck is more than doubled.
The fact I am a woman, able to travel the world alone in my 20's, makes my position one of almost unbelievable fortune.
For a long time, this was something I felt very guilty about, something I found hard to justify.
Was my desire to travel just a gratuitous fulfilling of a middle class British privilege?
In many ways yes and it still is.
But now I also see my ability to travel as a gift, one that I have been lucky enough to receive. Like any gift, I do not wish to abuse it, to rub it rudely in other peoples' faces.
Instead I try to be grateful for it, every day.
And, to this day, I know of no better way to show my deep, deep appreciation than to make use of this incredible gift, to take advantage of the wonderful opportunities it has afforded me.
As such, one of the most profound reasons I'm glad I prioritised travel over career in my 20's is because this allowed me to live the gift of travel that I have been fortunate enough to receive and to show my real and unending gratitude by making full use of it, by travelling fully while I can.
Life is Short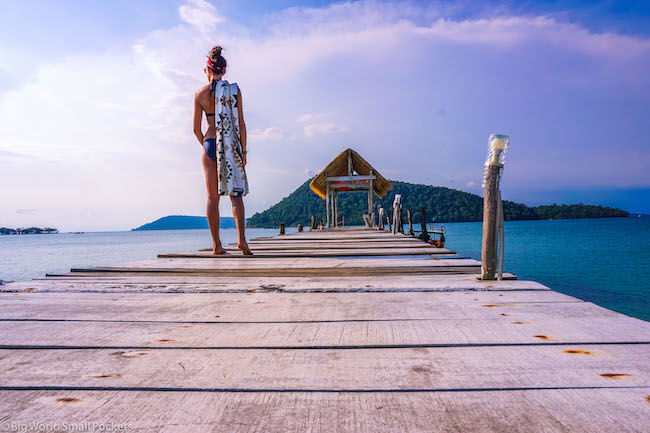 For we all know life is short. We get told it all the time and we say it ourselves a lot too.
That's because it's true.
Yet somewhere, between our plans for the weekend and our to-do lists during the week, we forget this, we forget life really is short.
Sure, we all have to make money in some way, at some point, we can't live like tomorrow will never come, but we can take risks and decisions sometimes that help us live our dreams, whatever it is we desire, whatever we might regret not doing in this short lifetime.
I remember reading the words of a great Tibetan Buddhist, Lama Surya Das, when I was in Ecuador and to this day they still resinate with me greatly.
In his book Awakening the Buddha Within, the Lama states that no one ever dies wishing they'd spent more time in the office.
4 years after reading these words for the first time, I still can't think of a single person I know who might have wished such a thing.
Remembering this is one the key reasons why I'm glad I prioritised travel over career in my 20's.
Life is for living and life is short and when mine ends I want to have seen as much of the world as possible and if that is tomorrow, well then I know I've given it a good shot!
I understand not everyone is the same and not everyone can be or wants to be, so that's why this article is about MY reasons I'm glad I prioritised travel over career in my 20's.
I do not expect them to be anyone else's; they are simply an expression of my position, not a condemnation or accusation of others.
So, I'm interested, have you travelled in your 20's or prioritised it later in your life?
What are your experiences, reasons and understandings?