Lovely, lively, lush, large-hearted Lebanon. What an amazing place! So many things to do!
Honestly, if I could think of more superlative adjectives beginning with L, I'd be likely to go on and on about this Middle Eastern gem of a country situated along the Mediterranean Coast.
The treasures that lie in store in this small nation are honestly astounding and a real testimony to the human spirit and its desire to heal, recover and regrow after years of war.
That's not to gloss over the complexities that still exist in Lebanon, but only to pay respect to this sensational country, which quickly shimmied its way into my heart and onto my list of top global favourites!
Yes from swimming in the sea to skiing in the snow, feasting on fatoush and roaming rich Roman ruins, this list of 10 epic things to do in Lebanon will have you falling in love in with this beautiful county in an instant too.
---
Related Posts
---
This page contains affiliate links meaning Big World Small Pockets may receive a small commission on any purchases at no extra cost to you.
---
#1 Hiking the Qadisha Valley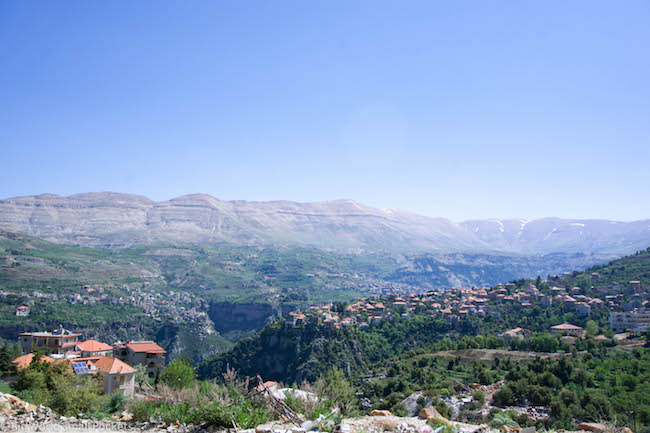 The Qadisha Valley is one of Lebanon's most stunning natural reserves, which in this country, really is quite a claim.
Located in the north of this tiny nation, it's easy to day trip to the Qadisha from the capital Beirut and enjoying some marvellous walking trails through the landscape here is definitely one of the best things to do in Lebanon.
Alternatively, if you're feeling lazy, driving through the valley to take in the views and perhaps stopping at the rock-hewn monastery of Qozhaya, which is dedicated to St Antonio, also makes for a top day trip.
I really loved the hiking I did with Trekking Lebanon in this country and highly recommend this company for their professionalism and expertise.
DISCOVER MORE: The Perfect 7 Day Lebanon Itinerary
#2 Snapping the Cedars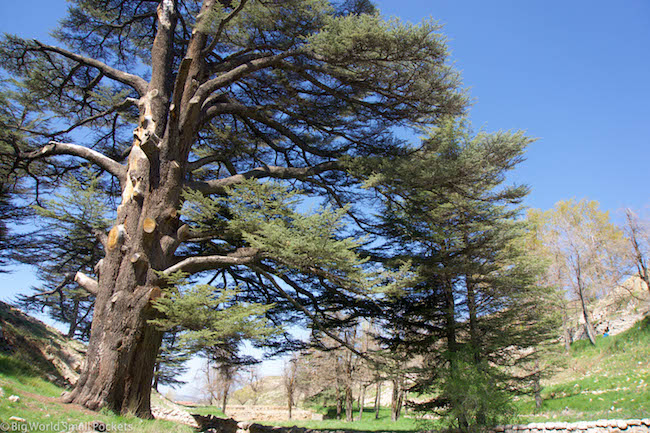 The national tree and emblem of Lebanon (it's even on their flag!) the Cedars are famous across the country and beyond.
Now concentrated almost entirely in a reserve in the north of the country – the park that protects them, doubles as one of the premier skiing resorts in Lebanon.
Situated at altitude, even visiting here in the summer can be a slightly chilly affair with the cool alpine air, but with near-guaranteed blue skies, hiking among these fabulous trees, whilst admiring the clever sculptures of local artist Rudy Rahme is certainly one of the best things to do in Lebanon.
Because it's impossible to catch public transport to the Cedars, I visited this gorgeous area with Explore Lebanon Tours, who offered me an amazing day out from start to finish.
#3 Sunset at Byblos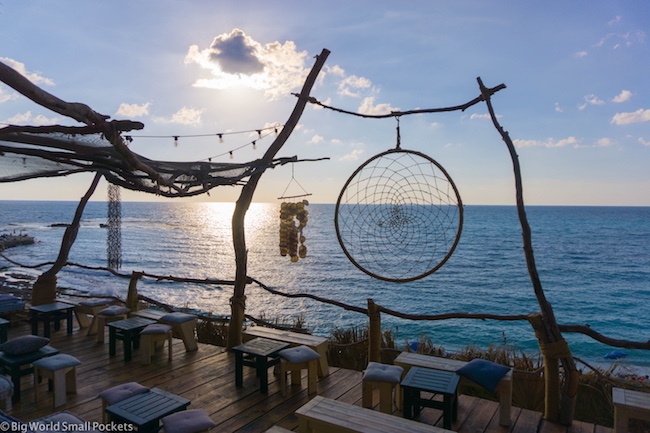 So if you hadn't heard, Lebanon combines its lofty mountainous views, with some stellar ones of the dazzling Mediterranean sea too, and never was there a better place to take in the coastline of this country than in Byblos.
Also known as Jbail, the is meant to be one of the oldest continually inhabited cities in the world, and the old souks and traditional streets here are some of the nicest in the country.
It's no question therefore that enjoying a summery stop in Byblos is one of the must do things in Lebanon and at sunset is a particularly nice time to do just that.
I highly suggest enjoying a drink and taking in the amazing ocean views from Kina Handcrafted bar – an undeniably amazing spot!
#4 Get Ruined at Baalbeck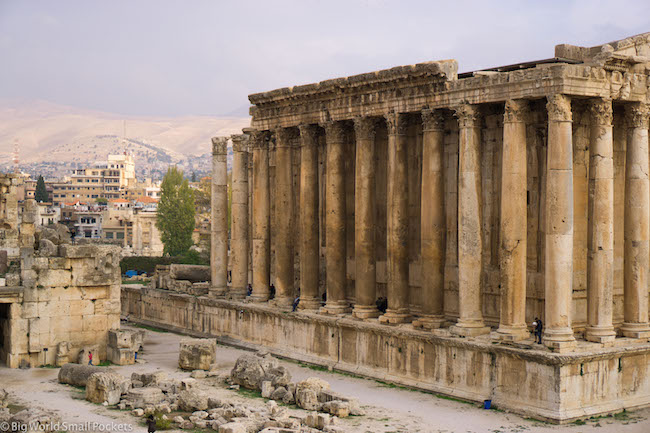 The premier Roman ruins in Lebanon, the archaeological site of Baalbeck actually ranks as one of the finest in the world and it's therefore not surprising it's made its way onto my list of the best things to do in Lebanon.
With temples built on an enormous scale and an air of still being slightly undiscovered due to its rural setting, getting to Baalbeck is a must on any trip to the Middle East.
LEARN MORE: Solo Female Travel in Lebanon: Is It Safe?
#5 Eating Your Heart Out!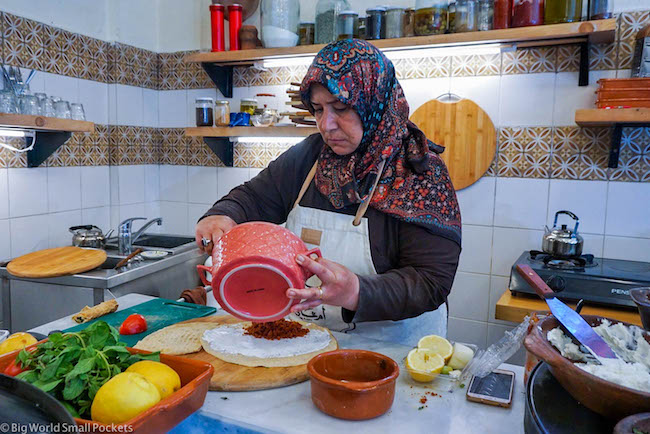 Ok, so now we're really talking – yes eating as much as you can, as often as you can is, undoubtedly, one of the most epic things to do in Lebanon.
Honestly, I think this is the country where I've enjoyed the local cuisine most – perhaps why Lebanon found its way into my heart so quickly!
And this is coming from a vegetarian, so hold onto your horses if you're a meat eater!
No point hiding that I'm a huge fan of Middle Eastern food anyway, but honestly, the hummus, baba ganoush, fatoosh, tabbouleh and saj here were off the Richter!
Honestly, I could go on and on, but I won't.
Just go and try it for yourself.
And try not to put on 3kg – which is apparently quite a regular thing for visitors spending only a week in this country!!!!
#6 Beirut-ing
If there was ever a city that was more surprising, more vibrant, more youthful than Beirut, I haven't found it yet.
Known as the Paris of the Middle East, this colourful capital oozes an extreme amount of character and cool.
From crumbing atmospheric architecture to hipster coffee shops and yoga studios, stunning coastal views to marvellous museums and galleries, Beirut has it all as far as I'm concerned and I just couldn't drag myself away.
In fact, I ended up spending the whole of my trip to Lebanon in Beirut and simply day tripping from there, with my absolute favourite part of the city being the uber-fun Gemmayze / Mar Mikhael suburb.
READ MORE: Top 10 Free Things to Do in Beirut, Lebanon
#7 Day Tripping to Tripoli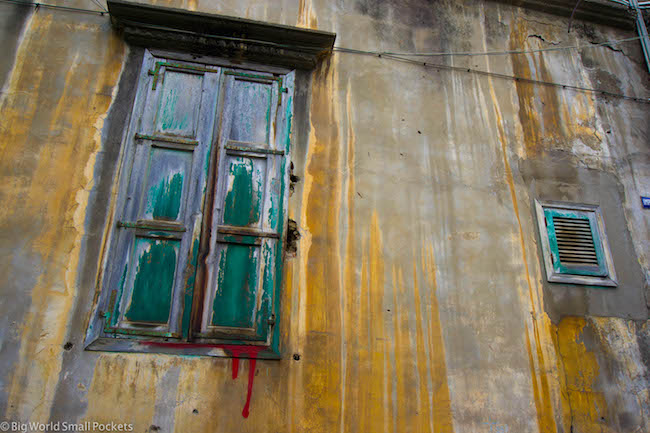 And in complete contrast to Beirut, but no less amazing for it, is Lebanon's second city – Tripoli.
A world apart from the liberal world of hipster Beirut, Tripoli feels far more traditional and, well, Middle Eastern (whatever that means!).
From the bustling souks to the winding cobbled streets, not to mention the food sellers on the pavement and the crumbling buildings all around, what Tripoli lacks in modernity, it more than makes up for in soul.
I loved exploring this very local-feeling city and highly recommend a day trip to Tripoli as one of the best things to do in Lebanon.
#8 Get Underground at Jeita Grotto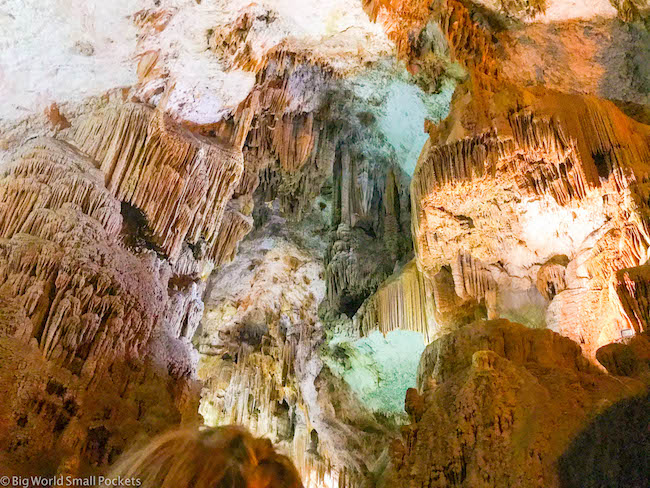 And moving on from urban attractions to natural wonders, one of the most epic things to do in Lebanon is to head to Jeita Grotto – an amazing cave structure that is both startlingly huge and very beautiful.
A short distance from Beirut, heading to the Grotto in an afternoon will give you ample time to take in the 2 caves here and include a boat trip, cable car ride and a short explanatory film.
And take the time you should, because this is a very unique attraction, one of the Middle East's greatest natural wonders and is well worth the Uber fare to get here from Beirut – especially if you can round up a few more travellers to share the costs with!
#9 Marvel at the Beiteddine Palace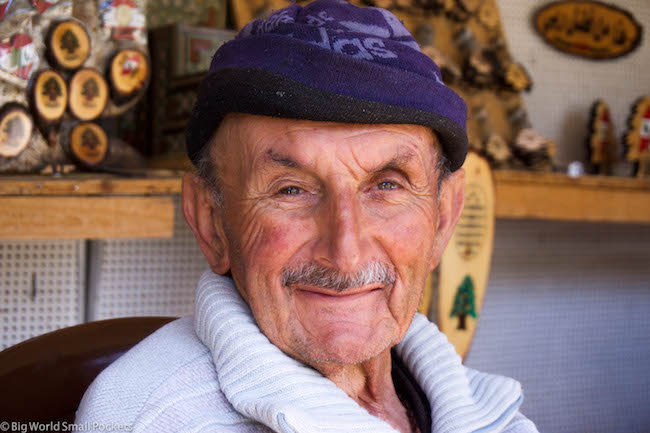 A 19th century mansion, Beiteddine Palace still radiates with opulence, despite being largely destroyed during Lebanon's years of conflict.
A real mix of architectural styles, the outer courtyard here is a truly beautiful spot to stop and take in the world, not least thanks to the sensational views it affords.
There's also some amazing Byzantine mosaics here that shouldn't be missed and a popular festival in the summer that is a real highlight.
#10 Head South to Sour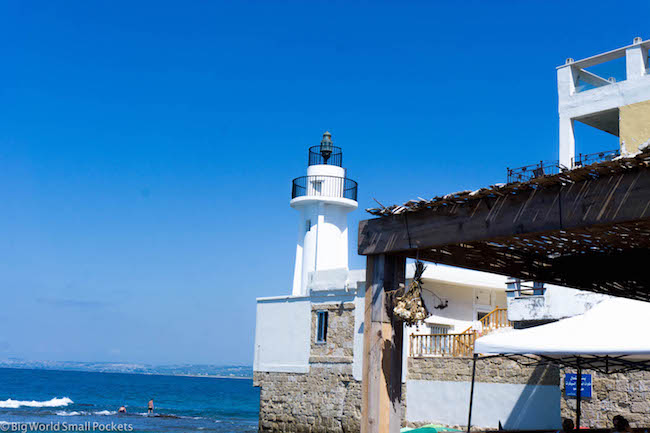 And finally, number 10 on my list of epic things to do in Lebanon is to head to Sour, the most southernly city in this country.
Situated on a gorgeous strip of coast, and also known as Tyre, this authentic location is full of wonderful history and coastal views.
Boasting Roman ruins and bustling souks too, it's no wonder this city was declared a UNESCO World Heritage Site in 1984.
The main beach here is lovely, with great swimming and free access (not a given in Lebanon sadly) and there's some awesome local eateries that line the sand too.
My favourite is right at the end of the strip and is called Cloud 59 – head here for a well-priced feed and / or a sunset beer after your day on the sand.
It's no surprise that many locals and expats head to Sour / Tyre for their Lebanese staycation and it's only a matter of time before it becomes a popular holiday spot for international travellers too.
Mini Travel Guide to Lebanon
When to Visit Lebanon?
The best time to visit Lebanon in my opinion is during the Spring or Autumn months – March through May or September to October.
This is when the weather is warm and pleasant for sightseeing, beach days and hiking, but without the humidity of the high summer season.
Best Budget Accommodation in Beirut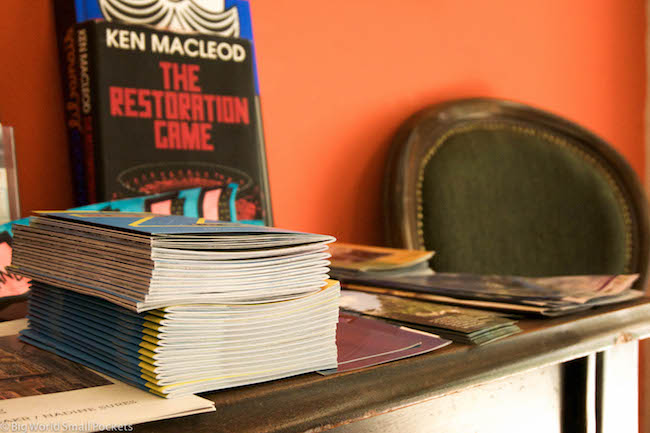 And the best place to stay in the Mar Mikhael area on a budget is Hostel Beirut.
With an awesome location, a roof terrace, guest kitchen and some of the best-priced beds in the city, check out Hostel Beirut here.
Travel Insurance for Lebanon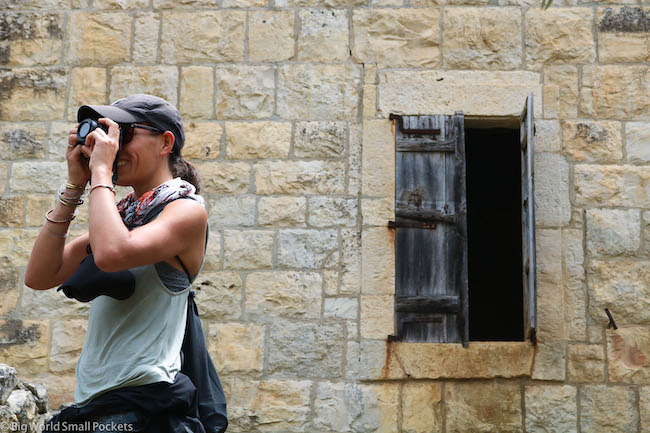 World Nomads offers simple and flexible travel insurance. Buy at home or while travelling and claim online from anywhere in the world.
Alternatively, if you're a long-term traveller, digital nomad or frequent remote worker seeking travel health cover, check out Safetywing's Nomad Insurance policies.
5 Essential Packing Items for Lebanon
#1 Lebanon Bradt Travel Guide – A great guidebook for the maps and background info on this layered and complex country, Bradt make a great job of covering this off the beaten track destination.
#2 Camera – I highly recommend the Sony A6000 mirrorless camera, which is small, compact and ideal for adventurous travellers.
#3 Walking Shoes – There's going to be a lot of sightseeing in Lebanon, so good day shoes are a must. I love my New Balance trainers, which are city friendly and super comfy.
#4 Bikini – When you see that glistening Mediterranean Sea, there's no question you'll want to dive straight into it. Don't hold back and come prepared to Lebanon with a beautiful Rip Curl Bikini.
#5 Small Day Backpack – With hiking and historical day trips a plenty in Lebanon, having a backpack to house your camera, sunscreen, water, snacks and guidebook is a must here and the Bobby Anti Theft Backpack is ideal for the job – I can guarantee it!
PIN IT TO PINTEREST!
So that's my list of 10 epic things to do in Lebanon you can't miss.
Have you visited this little gem of a country too?
Did you fall in love just as much as me?
Tell me all…