Oh Italy, it really is the one country you want to try and look you're most stylish for (well it's probably up there with Paris and Santorini at least) and now you've got the dilemma of trying to fit that all into a small(ish) suitcase!
Yes, we've all been there, done that, so trust me when I say I know your pain!
But having now visited this country no less than 5 times, across all sorts of seasons, I'd like to think I've got packing for Italy down to a fine art.
So read on if you're keen to know exactly what to wear in Italy and how to pack properly for this country, making you don't leave anything behind that you'll need, but don't overpack either!
---
Related Posts
Top 10 Places to Visit in Puglia
How to Save Money when Visiting Venice
---
This page contains affiliate links meaning Big World Small Pockets may receive a small commission on any purchases at no extra cost to you.
---
What Season Are You Visiting Italy?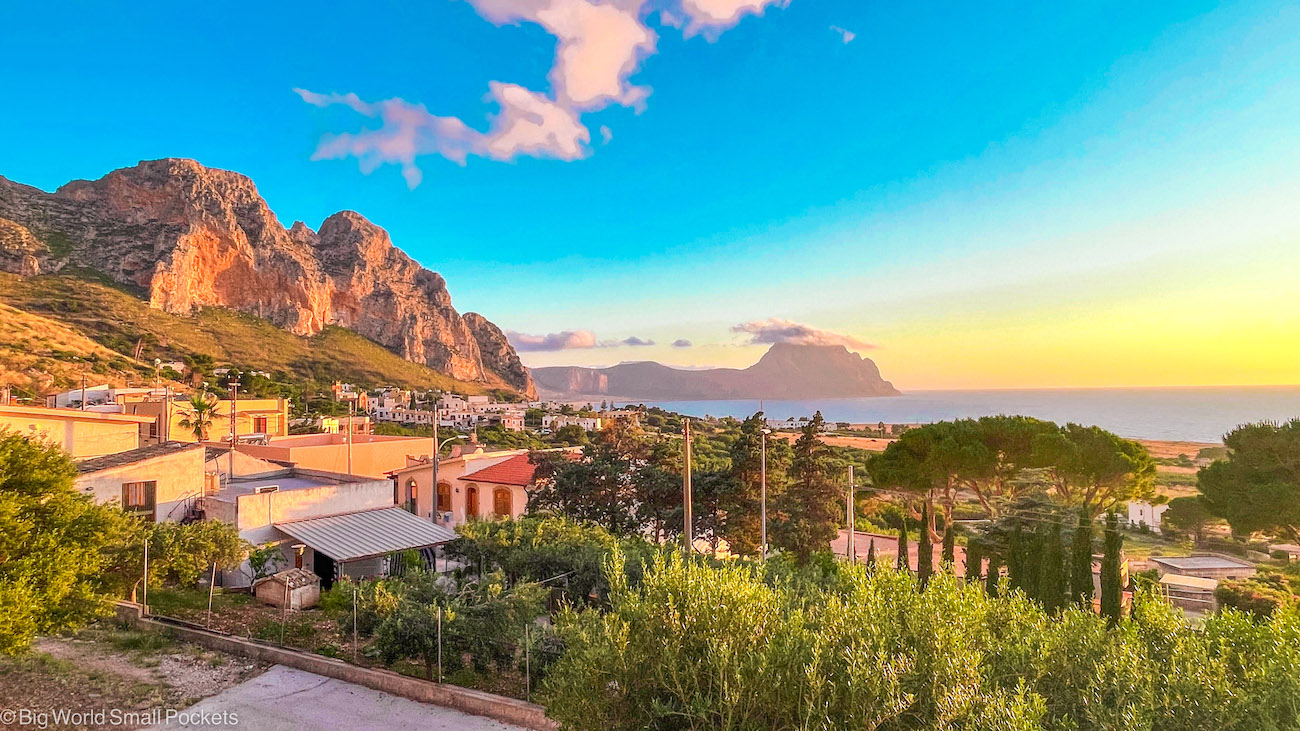 So the first thing to think about when it comes to packing for Italy is when you will be visiting the country.
Put simply, what you'll wear in Italy will depend massively on the time of year you go.
Visit in the winter – from November to March – and you'll need plenty of warm and waterproof clothes as yes, believe it or not, Italian winters can get pretty fresh, not to mention wet!
This is especially true in the north of the country, where snow will come to the Dolomites and cities like Venice and Milan can see temperatures not rise much above zero.
Even down in Sicily – the furthest south and warmest of the Italian regions – winters can be wet and cold, so come prepared.
Waterproof jackets, winter coats, hats, scarves, gloves, thick jumpers and boots are advised, so don't skimp on the layers!
If you want to enjoy skiing in Italy, then check out my ultimate ski trip packing list – it's written with first-timers in mind, but will be useful for anyone!
Summer in Italy, on the other hand, can be scorching!
Think 30 degrees centigrade plus, especially in the southern cities like Bari, Naples and Palermo.
During this season, which runs roughly from June to August, you'll want to pack lots of pairs of shorts and summer dresses.
Sun hats, swimwear and thin clothes for the evening are also a good idea.
If you're travelling in the north, a thin sweater or 2 for the evenings might be useful, but down south you'll barely need even that!
And last we come to the middle or shoulder seasons – these are the spring and autumn months, which run from April and May, as well as September and October respectively.
The weather can be really changeable at these times – you may get lovely sunny, warm, dry days, but you may also get rain – so it's best to be prepared for all eventualities, especially in regions such as Tuscany.
Umbrellas and thin waterproof clothes are a sensible idea for spring and autumn travel in Italy, as well as trousers for evening dinners and strolls, along with beachwear and light, thin tops for when those sunny days do turn up.
Where in Italy Are You Travelling?
I've already touched on it in the above section, but thinking about which region you are heading to in Italy will make a big difference when it comes to planning what to wear and pack.
Southern regions such as Puglia, Calabria, the Amalfi Coast and Sicily will be much warmer than northern areas such as Florence, Pisa, Cinque Terre, Bologna, Milan and Venice, so that is well worth bearing in mind.
There's also more of a beachy vibe in the south, whereas most people stick to city sightseeing in the north, so again this will influence what to pack.
Finally, different Italian regions also offer different activities – the Dolomites are all about hiking, Rome is all about history, Bologna is big on the food and Tuscany-lovers generally go for the art, architecture, wine and views.
What I'm getting at here is that you'll want to think carefully about what region in Italy you're heading to, as well as at what time of year, before you decide what to pack.
Plan what to wear in accordance with what you'll be doing, so that you are prepped for the type of holiday you want to enjoy.
But what if you're travelling to several different regions in Italy and are looking to experience a bit of everything during your time there?
Then read on, I've got you covered!
What to Wear for Active Days in Italy?
Plan to enjoy any days of hiking or cycling in Italy?
Then consider packing the following items: sports bra, active leggings or shorts, good socks, quick-dry top layers, hiking boots or trainers and a buff or cap to keep the sun off your neck and chest.
Yes no matter whether you're walking the Cinque Terre, hiking Mount Etna or cycling Tuscany, thin activewear will be key.
A thin waterproof, windproof jacket, like this number from North Face might be a good addition too!
A good day pack, like this one from Osprey is also a must for me on active travel days in Italy.
Perfect for carrying water, snacks, your camera and more, a good daypack will help ensure the weight is equally distributed across your shoulders and will help protect your gear too.
And finally, what about a GoPro to capture all the action?
What to Pack for Italian Beach Days?
And after all that activity, it's quite likely you might want a few days to chill out and soak up the rays in Italy.
Enjoying an Italian beach is a must during at least one day of your trip in my opinion.
But beware, if you're expecting the sandy stretches of Greece and Spain in this country, you'll likely be disappointed.
Yes most beaches in Italy are rocky, stony and steep affairs, often nothing more than a shelf situated at the bottom of a cliff.
But don't be disheartened, they are still beautiful, but you just have to know how to enjoy them!
First thing you need to bring is aqua shoes.
Now I know what you're thinking – not a sexy look – but trust me every Italian has a pair, and for good reason!
Those stony beaches are near impossible to walk on without stumbling around like a banana or burning your soles off thanks to their heat.
Save yourself the hassle of both therefore and get a pair of aqua shoes in your Italian bag!
Also required are the usuals of swimwear, sunscreen and a sunhat plus, if you're bringing a beach towel, then I definitely recommend something thicker – lying on the rocks is not always the comfiest!
What to Wear for Italian Sightseeing?
No matter where you're going in Italy, there's probably going to be some sightseeing involved and making sure you're dressed for the occasion is key!
If you're heading to some Roman ruins in say Sicily, then being a bit more casual is fine – shorts, t-shirt and trainers will do it.
If you're out sightseeing in Roma or Venice however, you might want to dress a bit more smartly.
Comfy footwear is key, but you can always pair a nice maxi or summer dress with smart white trainers like these, or supportive sandals like these Arizona Birkenstocks.
The other option is smarter jeans or trousers paired with a thin blazer and don't forget a good handbag.
Either a crossbody leather handbag, or a chic leather backpack are great options and will help keep your belongings safe from pickpockets too.
So just make sure that, whichever type of handbag you go for, you can fit in all your essentials – phone, purse, camera, ID, umbrella and hand sanitiser.
What to Wear in the Evenings?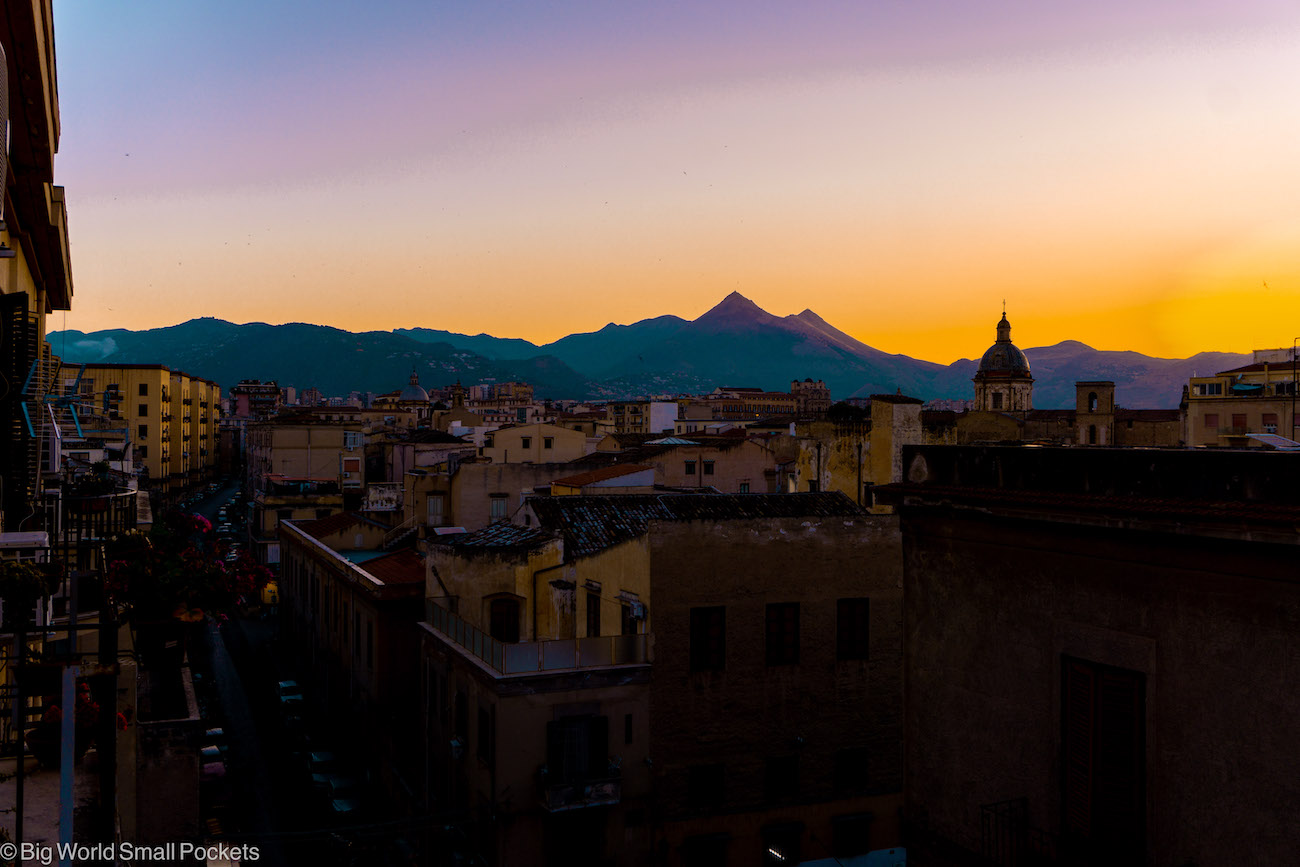 Italians do love to dress up, so if you're heading out for dinner it pays to do the same.
Smart dresses, trousers suits, nice jeans with a blazer, as well as smarter or heeled shoes or sandals will all have you looking the part.
Remember to bring a jean jacket or sweater in case it's cold in the evenings too, as well as a pashmina or scarf (or 3 in my case!)
An umbrella, so you don't have to sport a waterproof coat to a nice dinner, is also a good idea.
Your Complete Italian Packing List
And now, to prepare you for a broad spectrum Italy trip, here's my complete packing list designed to help you look and feel your best no matter when and where you're going in Italy and what you plan to do there…
Clothes to Pack
Thin Waterproof Windproof Jacket
Jean Jacket and / or Blazer
Thick Sweater / Jumper
Cotton Long-Sleeved Tops
Shirt / Blouse
Singlets / T-Shirts
Leggings
Casual Jeans
Smart Trousers
Beach Dresses
Smart, Long Dress
Shorts
Scarves / Pashminas
Underwear
Sports Bra
Activewear
Swimwear
Socks
Nightwear
Sun Hat
Sunglasses
Shoes to Pack
Casual Sandals
Day Pumps
Trainers / Runners / Hiking Boots
Evening Shoes / Heels
Evening Sandals
Toiletries to Pack
Thin Toiletries Bag with Hook
Shampoo & Conditioner
Deodorant
Toothbrush, Toothpaste, Floss
Anti-Bacterial Soap / Shower Gel
Face Cleanser, Serum, Toner & Moisturiser
Body Moisturiser
Razor & Spare Blades
Nail Scissors, Nail File & Tweezers
Cotton Buds / Pads
Hair Bands & Safety Pins
Perfume
Glasses / Contact Lenses if you wear them
SPF Sunscreen & Lip Salve
Paracetamol, Antiseptic Cream & Band Aids
Menstrual cup
Other Bits You Shouldn't Forget!
Eye Mask
& Earplugs
Day Pack
Beach Towel
Filter Water Bottle
Travel Handwash
Smartphone / Tablet
Bluetooth Headphones
Portable Charger
Camera, Lens, Spare Battery, Memory Card & Charger
European Adapter
Important Documents to Take
Passport
Flight Tickets
Visa & Immunisation Documentation
Credit Cards and Debit Cards – I recommend you check out Wise
Euros Cash
Small Purse
SAVE THIS TO PINTEREST!
So that's it, my complete guide for what to wear in Italy, as well as my ultimate packing list to make sure you've covered all bases!
Have any questions about my list?
Then please drop them into the comments box below and I'll get back to you…