Fulfilling a lifelong dream to retire early and travel the world, Faith Coates is now happily journeying around the world!
After spending a year in a tiny fishing village in the Yucatan, mangling Spanish and writing by the pool, Faith discovered housesitting and decided this was a great budget way to travel.
As such, I knew Faith was the perfect person to ask for some first timer how to housesit tips.
And here are her top 10…
---
Related Posts
---
This page contains affiliate links meaning Big World Small Pockets may receive a small commission on any purchases at no extra cost to you.
---
In the past year, I've have come to realise that housesitting is an incredible opportunity to not only see the world but to experience living in another culture.
Housesitting is a brilliant way to discover if you like the life of an expat and explore potential areas and countries you may want to move to.
It is also a great way to have pets without a permanent address and to share your love of animals.
Most of all however, housesitting is an incredibly economical way to see the world, after all no rent, no mortgage, no utility bills – what could be better?!
With a few already under my belt, my next upcoming housesits include Ireland (both North and South), and the UK.
I hope to spend at least 2 years in this area and Europe, exploring and living within local communities.
So if you're looking to jump on this budget travel bandwagon like I've done, then check out these 10 top tips on how to housesit and see the world for free!
#1 Build Up Your References
If you can find local friends and family to sit for, do it!
This is how you build references.
If you can get recommendations from friends or families with pets, then that's even better.
A large amount of housesitting does involve looking after animals.
If friends or family can't help you, then one of my top tips for how to housesit is to look for opportunities in your local area.
People feel more secure with housesitters from nearby, so this is a great way to build your references up if you're new to the game like I was.
#2 Get A Police Check
I highly recommend that you get a police check if you're looking to begin your housesit adventure.
These can normally be obtained fairly easily from your local Police authority.
Although there may be a cost involved, most homeowners will definitely be reassured by you presenting them with a clean record, so any money you spend will be recouped in the long run.
Getting a homeowner's trust is a crucial step in how to housesit and police checks can generally be linked up to your profile so they are really visible.
#3 Gather Driver Records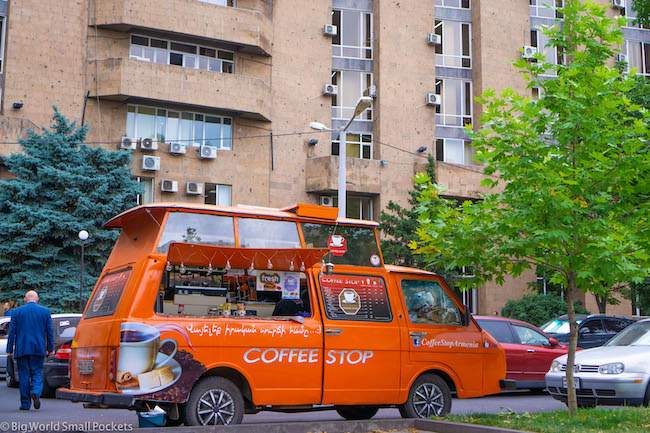 In addition to getting a police check, being able to present your vehicle insurance and driving record information could prove really useful in securing a housesit.
If the homeowner has a car you can use, having all your information ready will make driving their vehicle a lot easier.
I have learned that as a Canadian driver from Ontario, I can obtain a UK or Irish license with a 5 year certified Ministry of Transport abstract.
This makes renting a car and driving in Europe much easier for me.
Another excellent idea for how to housesit is to obtain an International Driver's License, which is good in over 49 countries and very handy when travelling.
#4 Create An Awesome Profile
So the reason I've told you to gather your references, police checks and driver records as the first tips on how to housesit is because these are all going to help when it comes to writing an awesome profile.
And why is writing a great profile so important?
Simply because this is the number one step you can take to secure the housesit you want.
When trying to create your profile, the best thing you can do is think like a homeowner.
If you were going to open your house up to strangers, what would you want to know about them?
The answers to this question should form the basis of your profile.
Make sure you include a photo and definitely make use of any previous experience and / or evidence that demonstrates your level of responsibility and trustworthy nature.
#5 Be Organised
On a very practical note, I strongly recommended you getting yourself organized if you want to start housesitting.
Keeping a computer file with all your references, police check, driver records, and contact details is a really good way to do this.
This means everything you need to apply for a housesit can be easily found and quickly sent off if required.
If you want to know how to housesit, then let me tell you, looking organized and in control is key!
Already having your documents, scanned and easily accessible is a great way to do this.
#6 Research Your Destination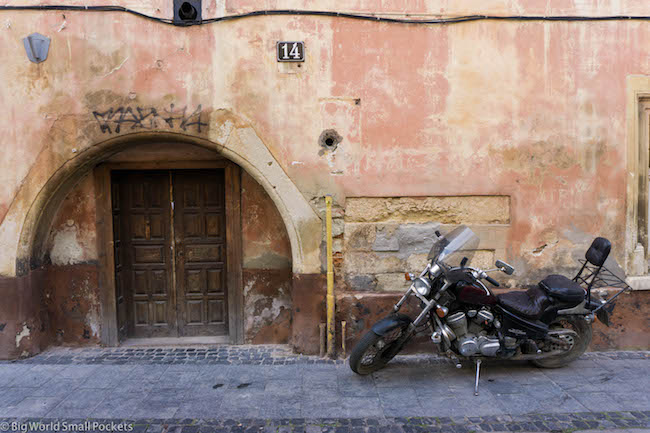 Make sure you have a good level of knowledge about the area you want to go to before looking for a housesit there.
This will be crucial in your enjoyment of the process and your happiness, or lack thereof, will definitely reflect in your ability as a good housesitter.
Super keen to get their first gig, many newbies who don't know how to housesit, just jump at any opportunity they can.
However, I would strongly recommend making sure that the area and the exact location of the stay suit you first.
Keys ways in which to do this include looking at the area on Google maps, finding out what there is to do there and perhaps even calling the local tourism office for some more pointers.
All this will help you decide if the housesit is situated in a place you'd enjoy and find interesting.
Doing a little research about your destination will also help your first communications with the homeowner.
Showing you've done a little research will demonstrate your keenness and set you apart from the crowd.
#7 Check Your Visa Status
If you're looking to housesit abroad, then another really important tip is to make sure you know if you'll require a visa for the country you intend to visit.
If the answer is yes, then make sure you find out what is involved!
For instance, you'll need to know how you apply for said visa, how long this process might take, what it will cost and what documents you'll need to present in the process.
Another top tip on how to housesit is to check the length of time you can stay in a country.
If you are a Canadian, like me, then you are allowed 180 days in Europe,182 days in the US and Mexico is 180 days.
Again, knowing the exact visa situation will demonstrate to the homeowner you are committed and motivated.
#8 Know Your Healthcare and Insurance Details
Again, a crucial point on how to housesit abroad is to make sure you know the healthcare arrangements you may have with that country.
If you are from of Canada for example, and out of the country less than 6 months, your Provincial healthcare system will still cover you.
If you have private coverage speak to them before you go and arrange for out of country expenses to be covered.
If there are no arrangements in place, then all countries have a healthcare system that you can pay for.
Knowing a bit about how this operates is also information worth knowing in advance.
For example in Mexico, a visit to a doctor will cost around $250 pesos (about $15 US) and then medications are incredibly cheap there.
In Ireland, a visit to the doctor will cost you around $50 USD and again you can get a prescription and the cost of drugs is subsidised in Ireland.
Having insurance, and being able to demonstrate this to a homeowner is also a good tip when it comes to learning how to housesit.
Globelink travel insurance, provide cover for Europeans living in different countries, so check out their products if this applies to you.
Otherwise, check out this article about the best travel insurance tips for long term travellers, it might have some useful information as well.
#9 Communicate Well
One of the top tips on how to housesit is to make sure you communicate with the homeowner well.
Newbies many not be aware of the importance of this, so I am spelling it out here!
First up, always make sure you write a specific application that explicitly covers the key points the homeowner is looking for.
Tell them why you want to sit their house and why you would be good for the job.
Secondly, make sure you know exactly what is involved before the housesit starts.
Ask the homeowners to outline any guidelines or rules.
Get to know the logistics of the property, what life is like in the neighbourhood and where things are in the area.
And don't be afraid to put questions to them about their expectations, requirements and daily routine too.
You also want to make sure you have a set of emergency numbers in advance should anything go wrong.
Lastly, make sure you stay in touch with the homeowners during your housesit.
Keep them informed of how things are going and most importantly, let them know of any issues.
#10 Jump In and Sign Up
So if you're ready to start looking for your first housesit, then why not sign up to Trusted Housesitters?
A very popular site, these guys have the world's largest range of sits and sitters on the internet and are a great company to try first.
The cost is $99 USD per year and covers over 50 countries.
97% of people voted Trusted Housesitters system as easy to use, which makes it perfect if you're new to housesitting.
Reassuringly they are also the fastest growing housesitting website and have facilitated over 250,000 house-sitting nights.
So what are you waiting for?
Don't be afraid to apply for your first housesitting gig, just go for it!
After all, you just never know where you may end up!
PIN IT TO PINTEREST!
---
Faith writes her own travel blog over at XYU and Beyond.
You can also follow her adventures on Facebook and Instagram.
---