Located in the tropics, with its notoriously hot and humid weather, choosing the best time to visit Sri Lanka is absolutely key in making sure you have the best time possible across this amazing island!
A diverse country, with a huge range of different topographies – from the central highlands to the steaming coast – the climate does vary across this Indian Ocean island, which is actually much bigger and more diverse than most people imagine.
And that's exactly why I've decided to bring you this article, spelling out when best to visit Sri Lanka is based on the activities you want to enjoy there, as well a month by month breakdown to help you plan an amazing trip.
So read on to discover when the best time to visit Sri Lanka is overall, as well as the peak times to go based on exactly when you want to travel there and how you want to spend your time when you do…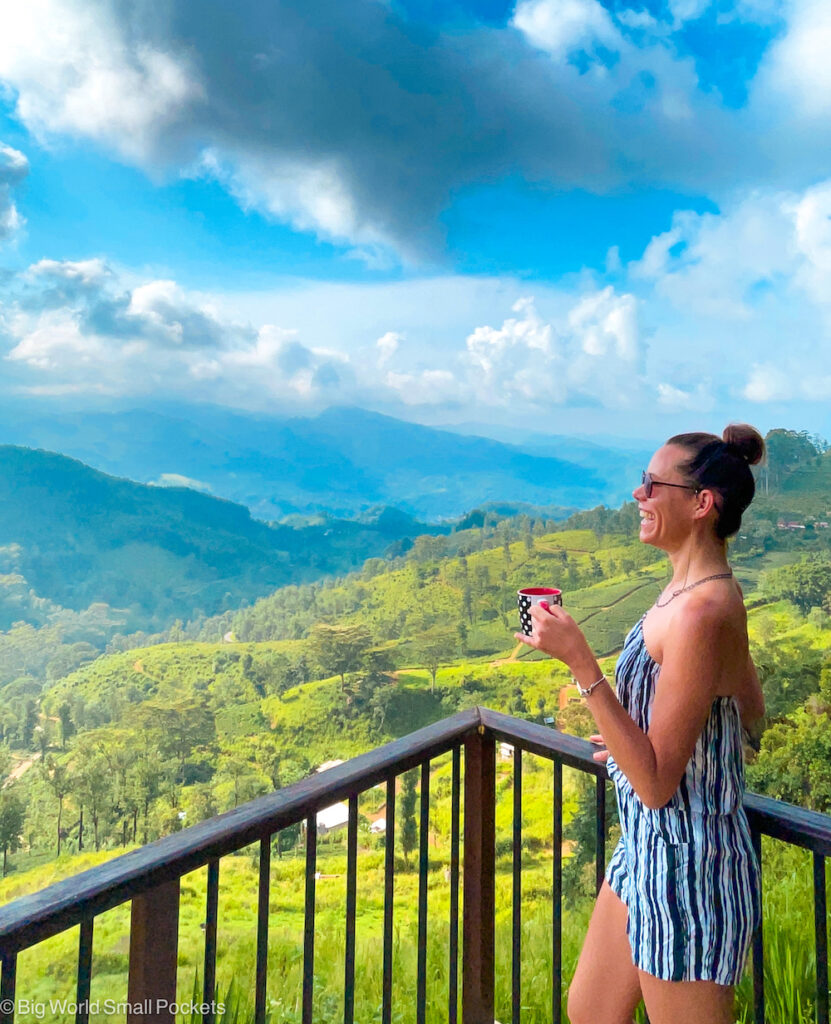 ---
Related Posts
Perfect 10 Day Sri Lanka Itinerary
Best Places for a Sri Lanka Safari
Catching the Famous Sri Lanka Train: All You Need to Know
---
My stay in Sri Lanka was sponsored by Sri Lanka tourism but, as always, all views are my own.
This page contains affiliate links meaning Big World Small Pockets may receive a small commission on any purchases at no extra cost to you.
---
Overall Best Time to Visit Sri Lanka
Overall, the best time to visit Sri Lanka is during the country's majority dry season, which runs from December to April.
This dovetails with the best time to visit other countries in south and southeast Asia too, which means if you're enjoying a longer travel in this part of the world, you're in luck!
During these months in Sri Lanka, it's drier and therefore less humid in the more visited parts of the island, namely the southwest regions.
In these areas, the sea is also calmer at this time of year, making December to April great months to hit the beach and the surf here too.
If you plan to visit several different parts of Sri Lanka – think the central highlands, the cities of Colombo and Galle, as well as the cultural triangle – December to April provides the best all round balance of blue sky days, little rain and reasonable temperatures.
Unfortunately, this is when the minority wet season (known as Mala) hits the east and north of the country, but the rain isn't that severe during Mala and is easy to navigate.
That said, if you want to get off the beaten track in Sri Lanka, by visiting the lesser visited north and east of the island, or head to the more popular parts in the south and west without the crowds, then the opposing months of May to September may actually be a better time to visit the island.
During these months, there's better weather in the east and north, kitesurfers will be in their element in the south, and, in general, Sri Lanka sees less tourists and offers better prices on accommodation.
Even though May to September typically sees the majority monsoon (known as Yala) arrive in the more popular southwest regions, it's important to remember this wet period is not like the Indian monsoon season.
Indeed it really only rains for a few hours a day (think 3-4 hours) in the southwest of Sri Lanka at this time (thanks to the highland geography in the centre of the island) and the mornings are usually clear and perfect for getting out and about.
Grab an umbrella and you'll be fine!
During October and November, there's an inter-monsoonal period across Sri Lanka, when rain can fall anywhere in the island, so these are the only months when I'd avoid visiting Sri Lanka.
Sunshine usually returns by December however, making this island a great option for a Christmas / New Year holiday!
Sri Lanka Climate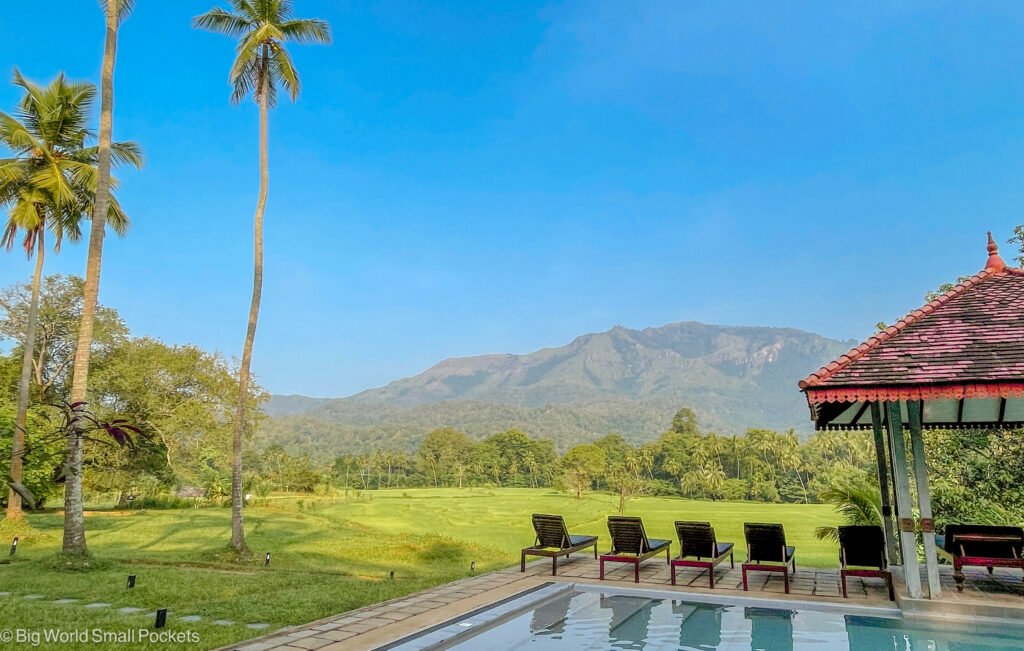 At this point, it's probably worth taking a minute to talk about Sri Lanka's climate to help you better understand when best to travel here.
Situated in the Indian Ocean, Sri Lanka enjoys a tropical climate with wet and dry seasons that roughly divide the island's weather into 2 distinct seasons.
At least it does at the major coast and cultural spots of the southwest, where the dry season runs from December through April.
The central highlands of the island enjoy a slightly different climate, thanks to their elevation, and the lesser visited north and east of the island, have a reverse rainy season to the more popular southwest.
Situated near the Equator, temperatures remain fairly consistent year round in Sri Lanka (meaning the rain is the main thing to consider when it comes to the best time to visit).
In the coastal and low lying regions, things are always pretty hot and humid (up to 90%!), with temperatures averaging around 28 degrees celsius all year.
In the island's central highlands, temperatures are slightly cooler, due to the elevation, with daily averages around 20 degrees celsius.
Night's in the highlands can be chilly – sometimes down to just above freezing – so do be prepared if you're travelling to destinations such as Kandy and Ella.
Sri Lanka's Hottest and Wettest Months
As we've established above, temperatures stay fairly consistent in Sri Lanka year round and, being located close to the equator, this means they are always pretty high!
As such, being warm in Sri Lanka, when daytime temperatures regularly exceed 30 degrees celsuis, is not a problem!
The biggest thing to consider when you travel here weather-wise therefore, is the rain!
Across the island, which as we know now really has 2 distinct weather patterns, it's June and July, plus October and November, that are the wettest months.
June and July herald the Yala monsoon in the southwest of the country, which is the heaviest of the island's 2 monsoons (Mala in the north and the east is gentler), and October and November mark the inter-monsoonal period, where rain can be expected anywhere across Sri Lanka.
In each of these 4 months, overall 300mm of rain can fall, so you'll definitely need an umbrella!
Best Time to Visit Sri Lanka's Beaches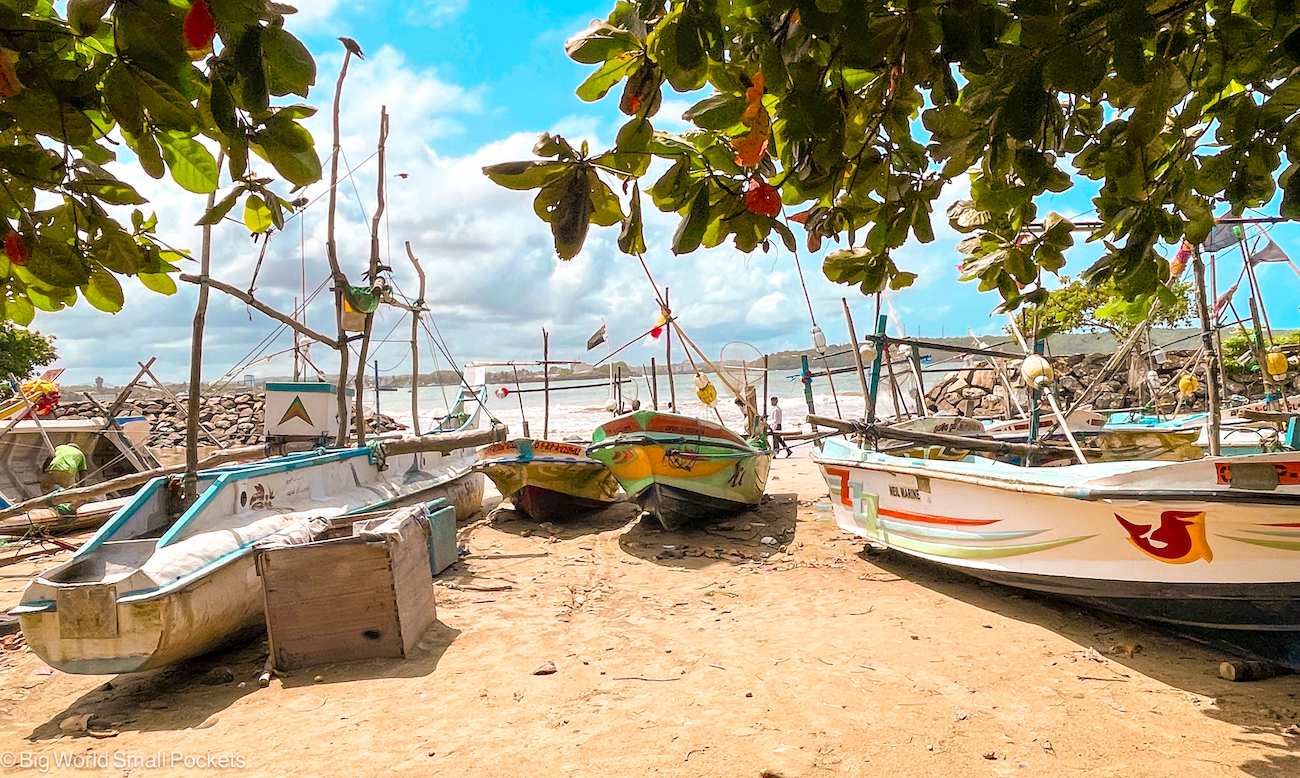 The most popular Sri Lankan beaches are located in the southwest of the country which means the best time to visit them is from December tp April.
This is also a great time for whale watching in these regions.
If you're looking for a winter coast getaway therefore, Sri Lanka makes a great choice.
There's also beautiful beaches around Trincomalee in the east of the island and here it's best to visit from May to September, especially for whale and dolphin spotting.
Also the home of kitesurfing in Sri Lanka, Kappalady, is best visited during these "off-season" months too.
Best Time to Surf in Sri Lanka
Arugam Bay is the most famous surf spot in Sri Lanka and is located on the east coast.
This means the best time to head here is May through September.
If you're visiting at other times of the year, then you may be better placed to head for the surf at Weilgama on the south coast.
Here the sea calms sufficiently from October onwards.
Best Time for Safaris in Sri Lanka
Sir Lanka's top safari spots are mostly collected in the southeast of the island, making May to September technically the best time to visit.
However, I visited Yala National Park (the flagship spot where I saw a leopard) in May / June and it was lovely weather and rain-free.
The other top safari spot outside the southeast of the island is Minneriya National Park – located closer to the centre of the island and reachable in a day from Colombo.
Minneriya is a good option for a Sri Lanka safari if you're visiting between December and April.
Best Time to Visit Sri Lanka's Highlands
The island's central highlands – think destinations such as Kandy, Ella and Nuwara Eliya – are best visited during the peak season of December through April when the weather is most stable in this elevated area.
Don't forget that it's much cooler up here too.
This can act as a welcome relief from the heat and humidity in the southwest at this time, but do bring warmer layers for the fresh evenings and nights.
May, July and August is also a good time to visit the highland region for the festivals – many of the main Buddhist religious spectacles take place during these months.
When to Visit Sri Lanka by Month
January & Feb
As discussed, these are some of the best months to visit the southwest of the country, including the southern beaches, the city of Galle (which hosts a great literary festival at this time) and the central highlands.
March & April
Still good for the southwest region, but humidity is building ahead of the incoming monsoon.
Head to the central highlands for some relief.
Also a great time to visit the Cultural Triangle!
May & June
The most important Buddhist festival, Vesak Poya, is celebrated in May, so be prepared for cultural spectacles, as well as some disruption to travel.
June sees rain coming to the central Highlands and southwest region, but eastern and northern destinations, such as Trincomalee and Jaffna, are drying out.
July & August
Rainfall is increasing in the highlands, but there's lots of great cultural festivals to enjoy there during these months.
If you're looking for Sri Lankan beaches to visit in July and August, it's all about the east coast, including Arugam Bay, where the surf will be in full swing!
The northern peninsula is a great off the beaten track during these months and prices across the island are lower generally, making these months a great time to visit Sri Lanka for bargain hunters.
September
A transitional month where the monsoon finishes in the southwest and begins in the northeast.
Time it right however and you are might to get sun in both areas, making September a good all-round time to visit Sri Lanka.
October & November
Potentially wet months where rain can fall across the island at any time.
Not the best months to visit in my opinion, you will however see lower prices and thinner crowds.
December
The beginning of high season in Sri Lanka, prices are increasing as the winter holiday season approaches in Europe and North America.
Wet in the north and the east, but lovely blue sky days beckon in the south and west.
Top Travel Tips for Sri Lanka
How to Get to Sri Lanka?
Flights to Sri Lanka's main international airport, Bandaranaike International Airport (CMB), arrive from cities across the world, including direct from London.
As always, I use Skyscanner to find the best flight deals.
The airport is just 30km from Colombo, but I recommend heading to the chilled beach spot of Negombo first to acclimatise.
How to Get Around?
Trains, domestic flights and buses all allow you get around Sri Lanka.
However, if you want to visit some off the beaten track spots, hiring a driver is really the best way to see the county.
Top Sri Lanka Tours
Alternatively, if you'd rather not travel Sri Lanka independently, these top Sri Lanka tours are another great way to experience an adventure here.
Where to Stay in Sri Lanka?
Check out these top accommodation picks across the island…
5 Key Packing Items
Make sure you're prepared to visit Sri Lanka with these top 5 packing items…
Water To Go bottle
Versatile Trainers
Lightweight Day Pack
Mirrorless Camera
Portable Charger
Learn what else you should take in this complete Sri Lanka packing list.
Travel Insurance
World Nomads offers simple and flexible travel insurance. Buy at home or while travelling and claim online from anywhere in the world.
Alternatively, if you're a long-term traveller, digital nomad or frequent remote worker seeking travel health cover, check out Safetywing's Nomad Insurance policies.
Travel Money in Sri Lanka
The easy way to spend abroad with real exchange rates, no markups and no sneaky transaction fees, you can use your Wise card just like a debit card in Sri Lanka… and it links easily with Google and Apple pay. Get yours here.
PIN IT TO PINTEREST!
And there you have it, my guide to the best time to visit Sri Lanka.
Have any more questions about when, where and how to travel this country?
Don't hesitate to get in touch using the comments box below…