If there's one place that almost every traveller in South America will head for at some point on their journey, it's Cusco.
Located in the south of Peru, an overnight bus ride from the Bolivian border, this lively city lies at the heart of the backpacker fun in this continent.
With Machu Picchu on its doorstep, ancient Incan culture oozing from the walls and more hikes, ruins and mountainous dreams around than you can shake a stick, it really is no wonder Cusco is hot on everyone's list.
And with this popularity comes a large amount of tourist infrastructure too, because Cusco has just about everything the traveller could need.
From travel agencies and hiking gear shops to restaurants, cafes and bars aplenty, the centre of Cusco is a touristy world and at the heart of it all lies the backpackers!
Joining the crowds, I've got to admit that I ended up spending over 3 weeks in and around Cusco, exploring the length and breadth of what this amazing destination has to offer.
And, in doing so, I certainly got a good flavour of the many hostels that line these city streets.
Staying in a different backpackers each time I returned back to the city from a hike, I'm happy to say I've certainly done the groundwork for you guys, and so here they are, my list of the 14 best Cusco hostels… in alphabetical order!
---
Related Posts
---
This page contains affiliate links meaning Big World Small Pockets may receive a small commission on any purchases at no extra cost to you.
---
#1 Ecopackers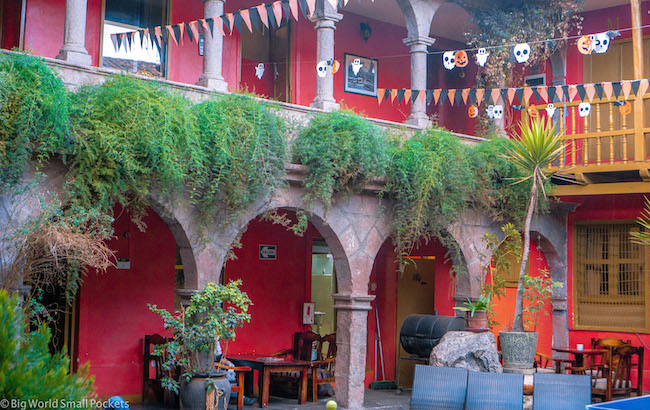 Straight in at number 1 on this list of the best Cusco hostels is a firm favourite with an excellent location, Ecopackers.
Certainly at the pricier end of the backpacker market here, these guys nevertheless know what they're doing, with spotlessly clean private rooms and dorms set around pleasant, open courtyards.
Right in the heart of Cusco, set just a few minutes from the lovely Plazoleta Regocijo, this is a large hostel, but with a chilled non-party atmosphere, it's a good place to find other travellers who might want to go hiking rather than heavy drinking!
Book Your Stay at Ecopackers HERE!
#2 Flying Dog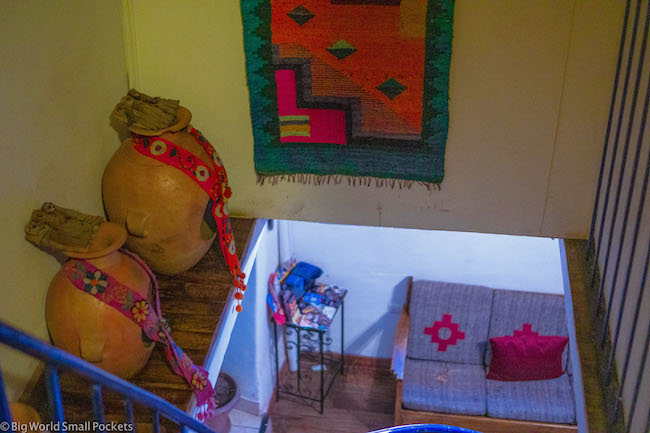 A quieter and smaller hostel than most others on this list of the best Cusco hostels, Flying Dog is part of a small chain of backpackers that can be found across Peru.
The great thing about the one in Cusco however is that it has a kitchen – a rare find for hostels in this city.
With a small number of rooms and an intimate low key atmosphere, this is a good place to stay for those who want a more relaxed time in Cusco… and some home cooking!
Book Your Stay at Flying Dog HERE!
#3 Gaia House
Situated in one of the main backpacker hubs in Cusco, along Calle Nueva Alta, Gaia House is a more boutique backpackers with a locked off-street courtyard and very secure access.
Its higher prices reflect its top quality fittings, high level of comfort and personal atmosphere and make this a great choice for the older backpackers among us, especially given its single-sex male and female 4 bed dorms.
Daily room cleaning, free luggage storage and a kitchen also make this a good option for backpackers wanting a relaxed and comfortable hostel stay in Cusco.
Book Your Stay at Gaia House HERE!
#4 Intro Hostel
And not far from Gaia House, Intro Cusco is a great backpackers that continually ranks in the best Cusco hostels thanks to its chilled, but social atmosphere.
Nightly fires, a bar and swinging hammocks make this a great place to meet other travellers, without any crazy party vibes, and the historic building feels very authentic.
A good location in the main backpacker area, a short walk from the very centre of Cusco, means this place also ranks well for its location.
Because of the old nature of the building, creaky floorboards can be an issue in the dorms here, but the great ambience at Intro more than makes up it if you remember to pop your earplugs in!
Certainly a top pick, I really enjoyed my stay here and would definitely return.
Book Your Stay at Intro Hostel HERE!
#5 La Bo'M
Up in the trendy San Blas area, above the main square, La Bo'M sits at the heart of hipster Cusco!
With a creperie on site, this place is almost always full thanks to its amazing reputation, so do make sure you book in advance!
Perfect for digital nomads or those hanging around in Cusco for a while, I really liked the location of this hostel, which is in a more ex-pat area filled with good cafes and lovely shops.
With an alternative streak and a cosy décor around the many communal areas, La Bo'M is certainly one of the best Cusco hostels and for solo travellers, it offers some more affordable single rooms.
Book Your Stay at La Bo'M HERE!
#6 La Waka Perdida
Located in a residential part of Cusco, on the outskirts of San Blas, La Waka Perdida is the place to stay is you want to feel some real Cusco vibes.
Essentially a local home that has been converted into a small hostel, there's a kitchen and patio here, along with 1 dorm and 1 private room, which makes it feel very cosy.
Breakfast is included, free tea is always on offer, the wifi is good and the kitchen here makes this a nice place to head to the market and then cook up a storm for yourself and a few hostel friends.
Book Your Stay at La Waka Perdida HERE!
#7 Millhouse Cusco
Changing tact completely, Millhouse Cusco is definitely not a small, low-key affair!
Yup, one of the big players on the Cusco hostel scene, this centrally located backpackers is the best place to head if you want to let your hair down and enjoy the Cusco nightlife.
A huge operation with an onsite bar, travel agency, free tea and coffee, complimentary secure bag storage, several courtyards and some very friendly staff, this sociable hostel really gets going every night in the bar.
But don't worry, if you want to enjoy all the facilities of this hostel, and get a good night's sleep at the same time, then the separate wing at Milhouse Cusco, full of newly renovated private rooms, is the perfect option!
If it sounds like this place is very well organised and has thought of almost everything… then you'd be right!
Book Your Stay at Milhouse Cusco HERE!
#8 Pariwana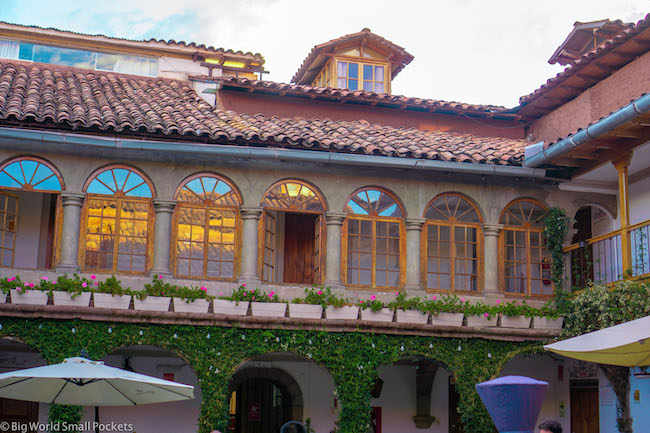 Another big player in the Cusco hostel scene, Pariwana always seems to be busy and each time I went there, it was more and more lively.
With pool tables in the central courtyard, and a historic building around housing multiple dorms of many different sizes, including female-only spaces, the atmosphere here is certainly one of the best in Cusco.
Bars, restaurants, free tea and breakfast, travel agency, TV rooms and laundry are just some of the services on offer at this immensely popular hostel, which is the perfect all-rounder in the city.
Book Your Stay at Pariwana HERE!
#9 Pisko & Sour
And now it's back up to San Blas – my favourite area – we go, to name Pisko & Sour as one of the top hostels in Cusco.
The location is great – just a 10 minute walk up from the main square – and the prices are some of the best in the city too, especially as it includes such an excellent free breakfast!
Super staff and good beds are also top features at this favourite backpackers, which is not a party hostel but does offer super views over Cusco instead!
Book Your Stay at Pisko & Sour HERE!
#10 Secret Garden
One of the best value Cusco hostels, the Secret Garden deserves a mention on this list for its excellent value.
If you've ever looked at the prices of backpackers in Cusco you'll know this is certainly not the cheapest place in South America to stay, and that's why secret Garden is such a super choice for those of us on a really tight budget.
Set a little further out of the centre than most hostels, the location is quieter and more residential, but if you're happy to have a short stroll to town, then the cheaper prices can't be denied at this family-run gem!
Book Your Stay at Secret Garden HERE!
#11 Supertramp
What I really like about Supertramp hostel was their eco-conscious vibes, with several attempts made across the hostel to lower waste and install a bit of awareness in the travellers passing through their doors.
With a partner hostel in Aguas Calientes (definitely the best place to stay if you're visiting Machu Picchu FYI), Supertramp is also one of the best Cusco hostels with its fun vibes, central location, top-notch cleanliness and great, friendly staff.
Dorms have privacy curtains, charging points and reading lights, and there's a lovely fireplace in the communal space.
Overall, a top atmosphere and the showers are brilliant!
Book Your Stay at Supertramp HERE!
#12 Tucan Hostel
A great value Cusco backpackers that gets rave reviews from many travellers, including myself, this place offers super value in a central location… and with a free breakfast and very clean facilities thrown in.
The showers are piping hot, wifi good, secure luggage storage is free, and the staff can arrange all tours in the surrounding area for you.
A quieter hostel with no bar, this is definitely not a party place and sometimes lacks a bit of atmosphere, but definitely offers a good night's sleep as a result.
The female-only ensuite dorm is excellent (with privacy curtains) and very affordable private rooms make this a good option for solo travellers too.
Book Your Stay at Tucan Hostel HERE!
#13 Tunqui
Set in a historic building, around a lovely courtyard, Tunqui is an open hostel with plenty of natural light.
It offers good dorm prices in a good location, making it a firm hit with budget travellers looking to be close to the centre of Cusco along Meloc.
Table tennis and football tables, as well as good wifi, are other top features and the place is clean and the staff friendly.
Tunqui used to be called Colonial Hostel, so don't get confused if Google Maps, or your taxi driver, knows it by its previous name.
Book Your Stay at Tunqui HERE!
#14 Wild Rover
And finally, last on this list of the best Cusco hostels is the number 1 party place in town.
Now I'm not a huge backpacker party go-er (mostly because I'm too old and I've got too much work to do) but if you are, Wild Rover is certainly the place to head!
With sister hostels, that are equally wild in both Huacachina and La Paz in Bolivia, many guests here just seem to bounce from one debauched Wild Rover party to another… each to their own!
An absolute classic on the South America backpacker circuit, I couldn't not mention this hostel, so if you want to let your hair down, this could be the one in Cusco for you.
Book Your Stay at Wild Rover HERE!
Mini Travel Guide to Peru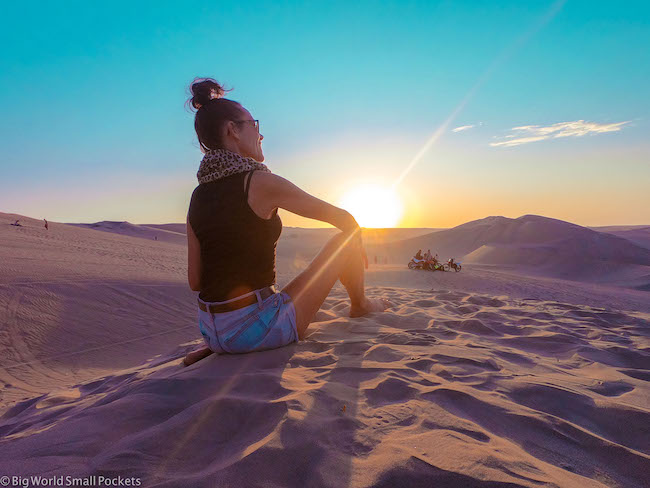 Best Time to Visit Peru?
The best time to visit Peru, in my opinion, is during the dry season in the Andes aka winter in this country – a season which runs largely from the months of June through to October.
It is colder at this time of year, especially at altitude, but you can't beat those blue skies if you want to enjoy the stunning mountain views to the max!
At this time of year, it's also drier and slightly less humid in the Amazon, which is great to know if you're heading to the jungle during your time in Bolivia too.
How to Get to Peru?
You can cross land borders with Bolivia, Argentina (Uyuni to Salta) and Brazil to reach Peru.
Otherwise arrive into the international airport in Lima.
As always, I recommend Skyscanner for finding the best deals.
How Long to Spend There?
I'd allow at least 2 weeks to visit Peru if you want to see the highlights of Lima and Cusco.
If you want to add in Arequipa, Colca Canyon and the Sacred Valley, allow at least 1 month.
Travel Safety in Peru
As a solo female traveller, safety when travelling alone (especially in remote areas) is also big on my radar.
Although I have heard and read reports about female travellers being harassed in Peru, I haven't experienced any of that myself and can only say that I felt incredibly safe here the whole time.
That said, there's a lot of common sense involved in safety too.
My advice is to stick with other travellers, don't wander out alone at night and always be clear about your boundaries in all situations.
You'll also want to ensure you drink enough water in Peru as dehydration can be a problem here.
Travelling with a LifeStraw Go Water Bottle, which you can use to purify water from any fresh water source, is a top option to help you do this.
I bought one for my trip to South America – as it then allowed me to drink the tap water safely – and now wouldn't be anywhere without it!
Sun protection is another thing to factor in for this country and packing clothes (like a cap or hat) and lotion that will protect you from the strong UV rays at that elevation is definitely recommended.
You'll also want to make sure you pack plenty of warm clothes for the Andes – it gets freezing here at night – including a good coat, gloves, scarf and a hat is a must, we can't have you catching a cold now!
And finally, when it comes to travel safety in Peru, it's important to be aware of altitude sickness.
This can be a real danger, sometimes leading to hospitalisation, for travellers whose bodies aren't used to the lower amounts of oxygen in the air over 2,500m.
Learn more about the symptoms, as well as how to prevent and treat altitude sickness, here.
Travel Insurance for Peru
World Nomads offers simple and flexible travel insurance. Buy at home or while travelling and claim online from anywhere in the world.
Alternatively, if you're a long-term traveller, digital nomad or frequent remote worker seeking travel health cover, check out Safetywing's Nomad Insurance policies.
Want to Volunteer in Peru?
If you want to combine your time travelling in this South American country with giving something back, then why not consider volunteering in Peru?
It could even help you save money and travel for longer!
You can access loads of great volunteer opportunities in this country when you sign up to Worldpackers. Learn more here.
PIN IT TO PINTEREST!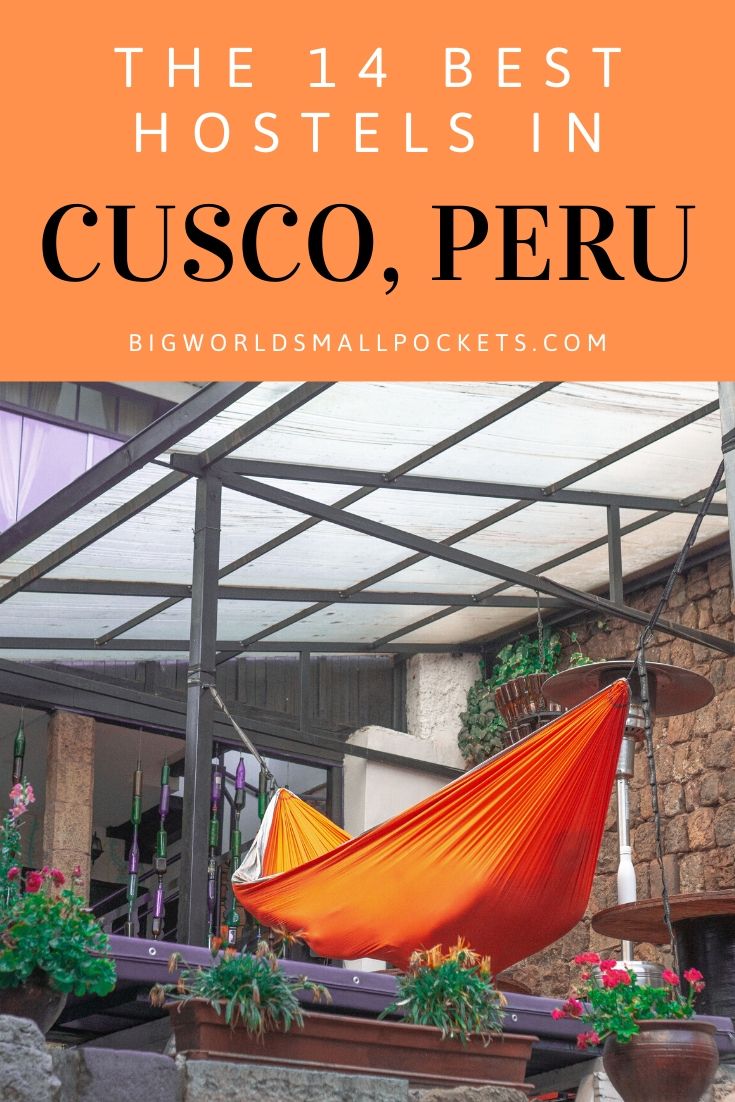 And there you have it, my list of the 14 best Cusco hostels.
Have you visited Cusco recently?
Where did you stay and would you recommend it?