It's a well-known skiing resort, in fact I'd argue it's one of France's best (learn why here), but did you know Morzine in the Alps is also an amazing spot to visit in the summer months?
Awash with beautiful biking trails, alpine scenery, hiking opps and some pretty exceptional French charm thrown in for good measure, it's hard to beat this glorious area for year-round holiday happiness!
I certainly know from my time there during the winter that Morzine makes for an epic alpine getaway, and now I've brought in the expertise of my friend Maria, who is a keen biker and loves to visit Morzine in the summer, to tell you all about camping here too!
Between us, we've certainly got you covered when it comes to everything you need to know about camping in Morzine, including the best paid sites, the refuge network and tips for wild camping aswell.
Let's get stuck in…
---
Related Posts
---
This page contains affiliate links meaning Big World Small Pockets may receive a small commission on any purchases at no extra cost to you.
---
When to Go Camping in Morzine?
Needless to say, the best time to go camping in Morzine is the summer months when the weather up in the Alps iswarm enough to deal with a tent or a campervan (and there's no snow left… at least on lower ground!)
In general, you'll find these conditions during the months of June through August but as always, global warming is messy everything about, so wet spells and scorching hot weeks can be difficult to predict.
And, let's be honest, it's hard to ascertain which is worse when you're camping!
How to Get to Morzine?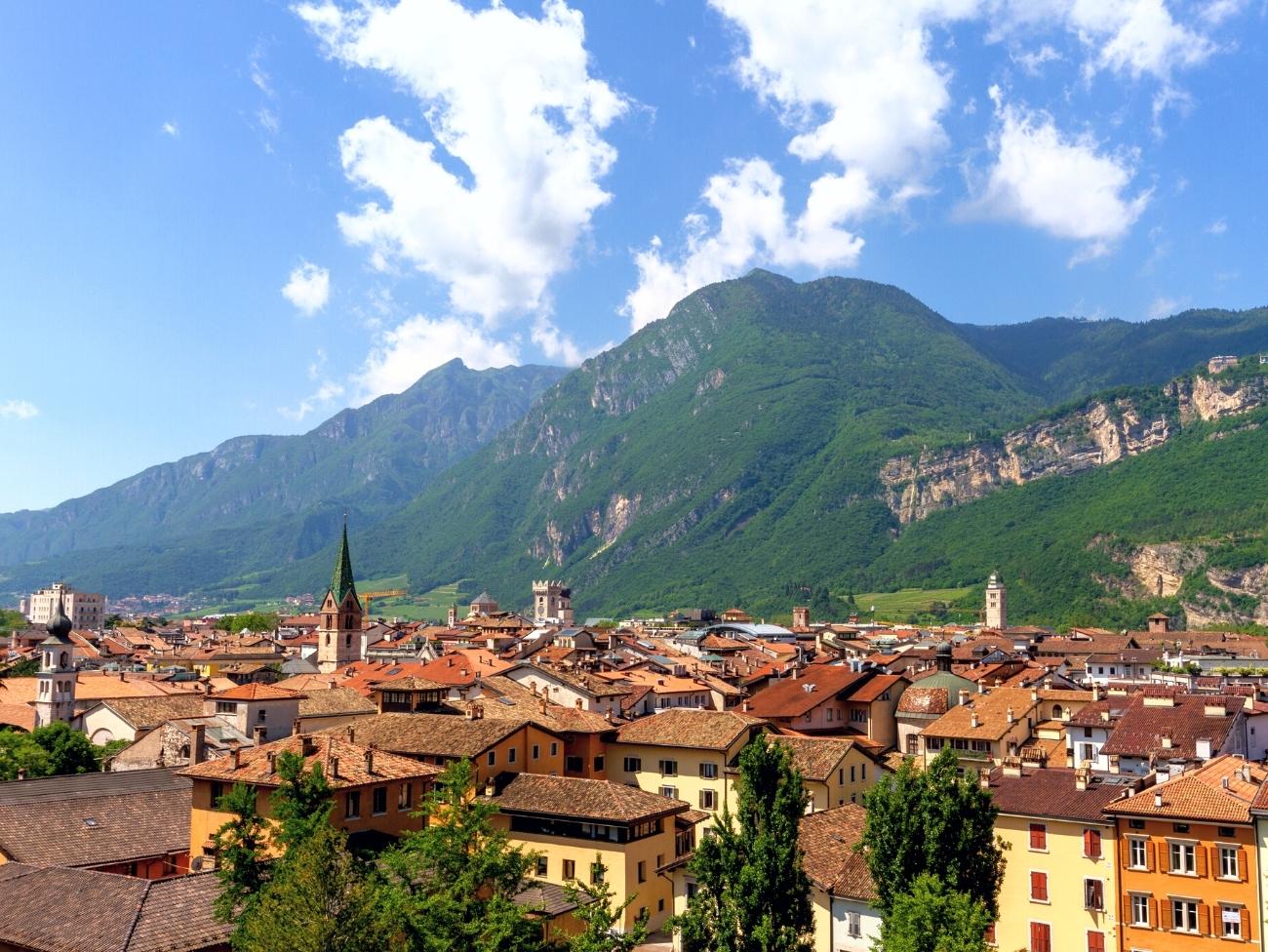 Once you've worked out when you're going to enjoy some Morzine camping, the next thing to consider is how you're going to get there.
Lying just 60km from the Swiss border, the nearest airport to the town is actually Geneva in Switzerland.
Don't hang around too long in Switzerland if you're watching your budget however – it's easy to fly into the city and then get straight out to Morzine using a shuttle service.
Learn more here.
It's also good to know that many budget airlines fly to Geneva from across Europe, in particular from London. Check out Skyscanner to find the best deals.
I flew with EasyJet from London Gatwick to Geneva and paid under £200 return, which was a pretty good deal considering I had a large suitcase.
You can also drive to Morzine too of course.
If you're heading here from Switzerland, then the journey is around 90 minutes from Geneva otherwise, if you're coming in from the French side, then the nearest city to roughly aim for is Annecy.
Don't forget that, if you're coming from the UK, you can always go through the Channel Tunnel and then drive down to Morzine – a good option if you've got a lot of camping gear with you.
Otherwise, you can also take the ferry to Calais with your car too, and then drive or hire a minivan to get down to Morzine if there's a lot of you.
If you're arriving into Morzine from Paris (perhaps after getting the Eurostar), then you can also take the train to either Cluses (29km away) or Thonon-les-Bains (32km away), from where you can get a bus to Morzine. Book your tickets using Trainline.
Depending how much gear you have with you however, an option with a vehicle might be best!
Where to Camp in Morzine?
So the first thing to decide is whether you want to be based in a town /village for your Morzine camping trip or outside civilisation… or perhaps a mix of both.
Camping within Morzine (or a nearby village) is going to provide you with the easiest access, the highest level of amenities and the most services on your doorstep, including supermarkets and bakeries for supplies.
It goes without saying, this is the best option for most families, along with those with motorhomes, caravans or campervans who will have restricted access to the mountains!
However you will then have to access the alpine area from the town / village where you're camping, either via driving, public transport or cable car each day, so it's a case of weighing up how far you want to travel from the town and how frequently.
If you want to be based closer to nature, then some of the mountain huts that can be found in the area, or perhaps even a spot of wild camping, might suit you better.
Or why not get the best of both worlds and opt for a touch of remote camping, along with a stay in a slightly more comfortable camping spot afterwards?
It's also worth bearing in mind that there are only 2 campsites within Morzine itself, the rest are spread around the area and the Portes Du Soleil mountain resort in general, so read on to learn more…
5 Best Campsites Near Morzine
Below I've compiled a full list of all of the campgrounds in and around Morzine, along with a list of their amenities, services and facilities so you have all the information you need to choose the best paid camping spot for you…
#1 Aire de Camping-Cars, Morzine

This is a campervan camping site (sadly no tents allowed), which is located on Route de la Plagne, pretty close to the village of Les Gets – which is part of the Morzine area.
You can't book in advance – places are given on a first come, first serve basis, but you can hook up to the power and pay for electricity depending on what you use using a contactless system.
This is a barebones camping spot, provided by the local council, but is a good option for an overnight stop.
Pitches cost 11.50€.
Dogs are allowed.
Learn more here.
#2 Camping Le Pré, Morzine

Situated a little out of town, just off Route de Thonon, Camping Le Pré is a great spot to spend a few nights.
A basic site, you're nevertheless a nice 30 minute walk along a flat, forest path from Morzine and the owners are lovely and helpful.
You'll have to speak French to converse with them, but put your language skills to the test and you'll be rewarded with a daily boulangerie order for your croissants and pain au chocolate.
Facilities include clean toilets and showers and there's a lift up to the mountains nearby too.
Otherwise enjoy the country setting of the campsite and its mountain views from 24€ a night.
Call +33 4 50 79 24 76 to book (in French!)
#3 Campsite L'Oustaleet, Chatel
A little outside Morzine, you are situated in some incredible mountain scenery here (up at 1200m!), with easy access to the alps in the Portes du Soleil resort (the Morzine-Avoriaz section), which is a good job, because this is a year-round campsite!
Offering 13 mobile homes, 1 apartment-chalet and 80 pitches for caravans or campervans, there are also 2 toilet blocks including showers, as well as dishwashing rooms, laundry room, boot room, playroom and TV lounge facilities.
There's also a heated swimming pool, as well as tennis, ping-pong and football areas, which make this a great choice for families.
There's 2 bus stops situated very close to the campsite and free, regular shuttles allow you to move easily everywhere in the village of Chatel (just 2km away).
The entrance to the skiing area at nearby Linga is also close.
Stay 10 nights in the summer and you get a 10% discount here.
Call them on +33(0)4 50 73 21 97 or email [email protected] to book.
#4 Camping Le Frêne, Les Gets
Situated in Les Gets – a sort of sub-area of the wider Morzine commune – this lovely campsite, set up at 1300m, gets great reviews.
However it operates a no-reservation system, so you'll need to rock up early in the day if you want to get a place.
Facing the Mont Blanc mountain chain and boasting a heated pool, it's easy to see why this is a popular spot, especially given the easy access you'll have here to all the hiking and mountain biking trails of the area.
There are hot water showers and wash basins, with disabled access bathrooms too, along with a washing machine, freezer, and table tennis facilities.
Access is via a 2km steep and narrow road from Les Gets, which means it's not suitable for large motorhomes, but for everyone else this is a patch of paradise with stunning views and a relaxed vibe.
Pets are also welcome.
Call them to book your tent or campervan pitch on +33 4 50 75 80 55.
#5 Les Perrieres Motorhome Parking, Les Gets
If you are in a motorhome however, and can't access Camping Le Frêne, but want to stay in Les Gets, this could be the best option for you.
Operating a bit like the first camping site on this list, this parking area is owned by the local council and reserved for campervans only, so no tents.
It's located on Route des Grandes Alpes and there are between 20 and 30 pitches.
Public toilets are available, as is electricity and running water. There is a water drainage terminal here too, which you can only pay for using a credit or debit card.
There is a pitch fee in the winter (17€) and a tiny tourist tax of 20 cents per night! This is collected by the local authorities, who regularly visit the site to collect payment – or you can visit the Town Hall and pay there.
In the summer, this spot is free!
By way of a summary, if you want the best views and access to the mountains, head to Les Gets and if you want the best facilities, head to Chatel!
If you're looking for a budget overnight stay in your motorhome, then either of the campsites (aka parking areas) run by the local authorities are the way to go.
How to Book Your Morzine Campground?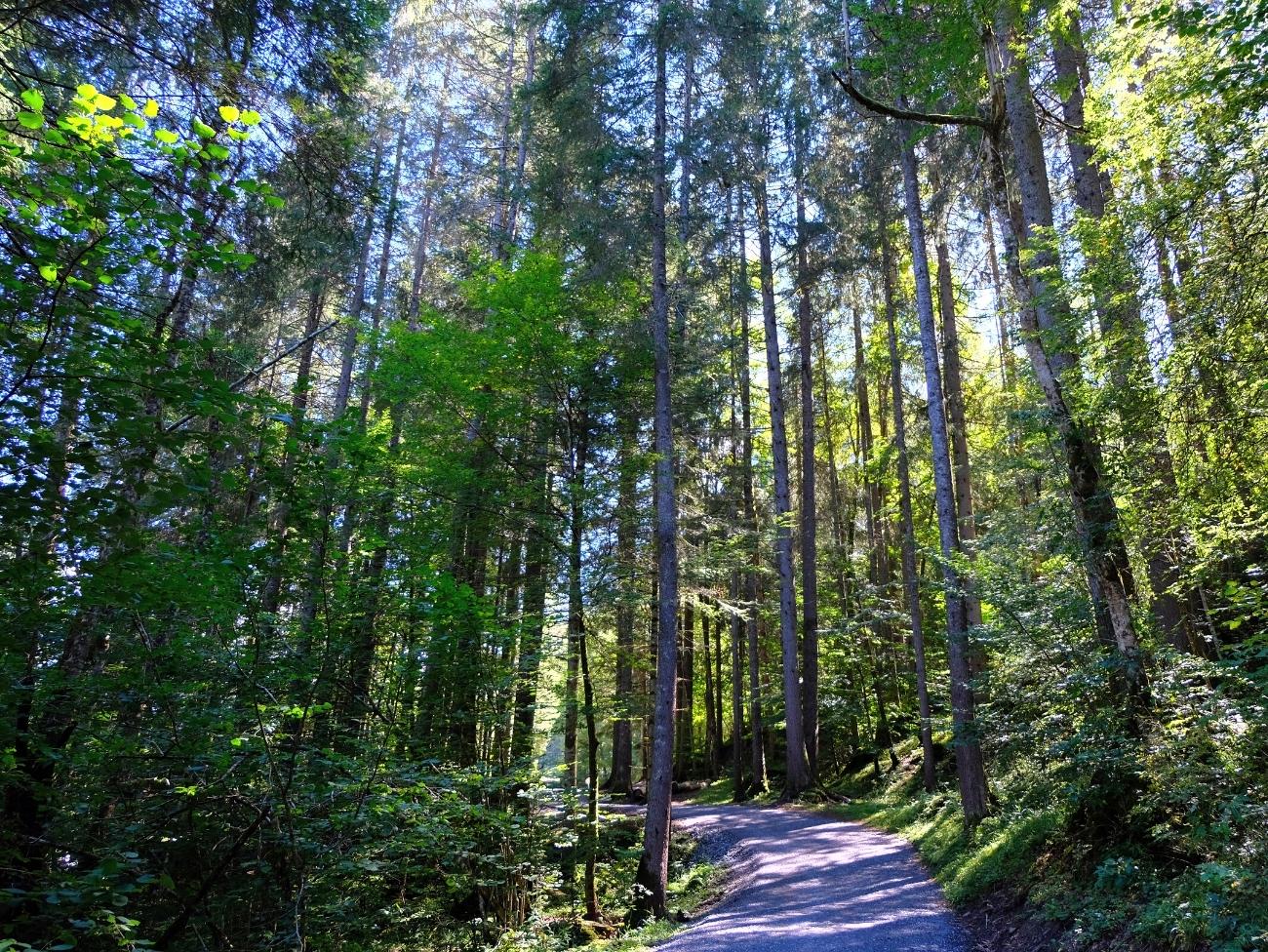 As you'll have seen from the above info, most camping spots in Morzine don't offer a reservation system.
This is because most of them are small organisations that simply aren't on large online booking sites, most don't even have a website!
This means that if you want to camp in Morzine, you generally you have to rock up and hope for the best.
I've included phone numbers above where possible, so my advice would always be to call ahead if you can and see what the chances of you being able to get in are!
The exception here is Campsite L'Oustaleet, Chatel, which does take bookings either by phone or email (see above), or through their website here.
If you don't speak French, then you may want to use Google translate to help craft your reservation email or phone, although most campsites will have at least one English-speaking staff member.
Refuge Network
For those who are looking for a bit more of a nature-based experience while camping, the refuge network in the Alps provides the perfect mix.
This network comprises of basic, high-altitude mountain chalets, where you can rent a room or bed in a dormitory for the night, making them ideal for hikers on long treks.
Ranging in facilities some do have hot running water, or perhaps even a kitchen so you can get a meal, but it definitely pays to do your research first, as not all offer this!
Most in the Morzine region are owned by the French Alpine Club (Club Alpin Francais).
Near Morzine, the best options are…
Chalet du Graydon
Chalet de la Vuagere
Refuge de la Dent D'Oche
These spots are ideal if you really want to be among the mountains here and enjoy the stunning scenery.
Remember you'll need to carry all your gear to stay in one of these, but the experience will be worth it!
For more info, or to book, check out this site which gives the details and the latest prices.

Wild Camping in Morzine
Or for the real nature lovers among you, you'll also be pleased to know that wild camping around Morzine is possible.
While a bit of a grey area legally-speaking, it's usually permissible if you check with the landowner and also pack up and leave early in the morning.
An ideal way to really get off the beaten track and fully immerse yourself in the mountain scenery, wild camping isn't a long-term camping solution, but can provide an epic adventure for a couple of nights.
It's especially ideal if you plan to enjoy some serious hiking up in the Alps – as not having to get back to a campsite each night will allow you to go further, especially along trails such as the Hauts-Fort Summit.

But do remember you'll need to be fully equipped to enjoy this form of Morzine camping, with all the sleeping and cooking gear you need, along with all food, water purifying equipment and some navigation tools to help.
Remember your phone signal is unlikely to work in all areas too, so downloaded maps or even paper versions will definitely help here.
This page gives you the legal info on wild camping in France including around Morzine.
AllTrails and Kammot, are great options for hikes, as well as this page, which gives details of nice day walks in and around Morzine.
Please note all hiking and wild camping is undertaken at your own risk.
Do not enter the mountains unprepared and remember the weather can change quickly at this altitude.
Neither hiking or camping in the mountains are advised for non-experienced people, or for those who are under-equipped or under-prepared.
Camping Check List
And finally, here's a list of key things to consider if you're planning to go camping in Morzine.
Once again, don't be underprepared, especially when it comes to navigating, make sure you will be warm enough and definitely carry a decent level of food and water supplies.
Other things to pack include…
Tent
Mattress
Stove & Gas
Saucepan
Euros Cash
Headlamp
Food
First Aid Kit
Multi-Tool
Navigation Equipment and Tools
Sun Protection
Warm Clothes
Good Backpack
Hat
Fire-Making Equipment
SAVE THIS TO PINTEREST!
So there you have it, a complete guide to Morzine camping, including the top spots for paid campgrounds, mountain chalets and wild camping options.
Hopefully I've shown you that camping in Morzine is a great way to experience the French Alps in the summer and a super way to enjoy the nature, hiking and biking trails of this gorgeous area on a budget.
Have any more questions about Morzine camping?
Simply drop them into the comments box below and I'll get back to you…