It doesn't take a rocket scientist to work out that 2020 was not the year to be a traveller… or to be a travel blogger for that matter!
However, if you are a regular reader of my scribblings here, you'll know that I did thankfully manage to squeeze in 2 short international trips in 2020 – the first to Morocco in early March (at what was meant to be the start of my epic 7 month overland adventure) and the second to Western Europe during the slight summer reprieve I enjoyed to the max while I could.
And where in Western Europe did I enjoy the most?
Well, perhaps a little surprisingly (at least to me in all honesty!) it was Germany.
Largely adventuring in the southwest of this country, it turns out I really hadn't appreciated until 2020 what Germany has to offer travellers!
From wonderful historic cities to epic forest hikes, super beer gardens to riverside retreats, it wasn't only the adventures on offer that appealed to me here, but the price tag too.
Yes for Western Europe, I thought Germany was actually incredibly good value.
Which is why I can't wait to return.
Annnnnd…. I'm very excited to announce that I've just discovered a new way to research my next trip to this fab destination too, even during lockdown, even from the comfort of my own home!
What could be better?!
So are you interested to learn more about my ideal German itineraries and how to plan them?
Then read on folks!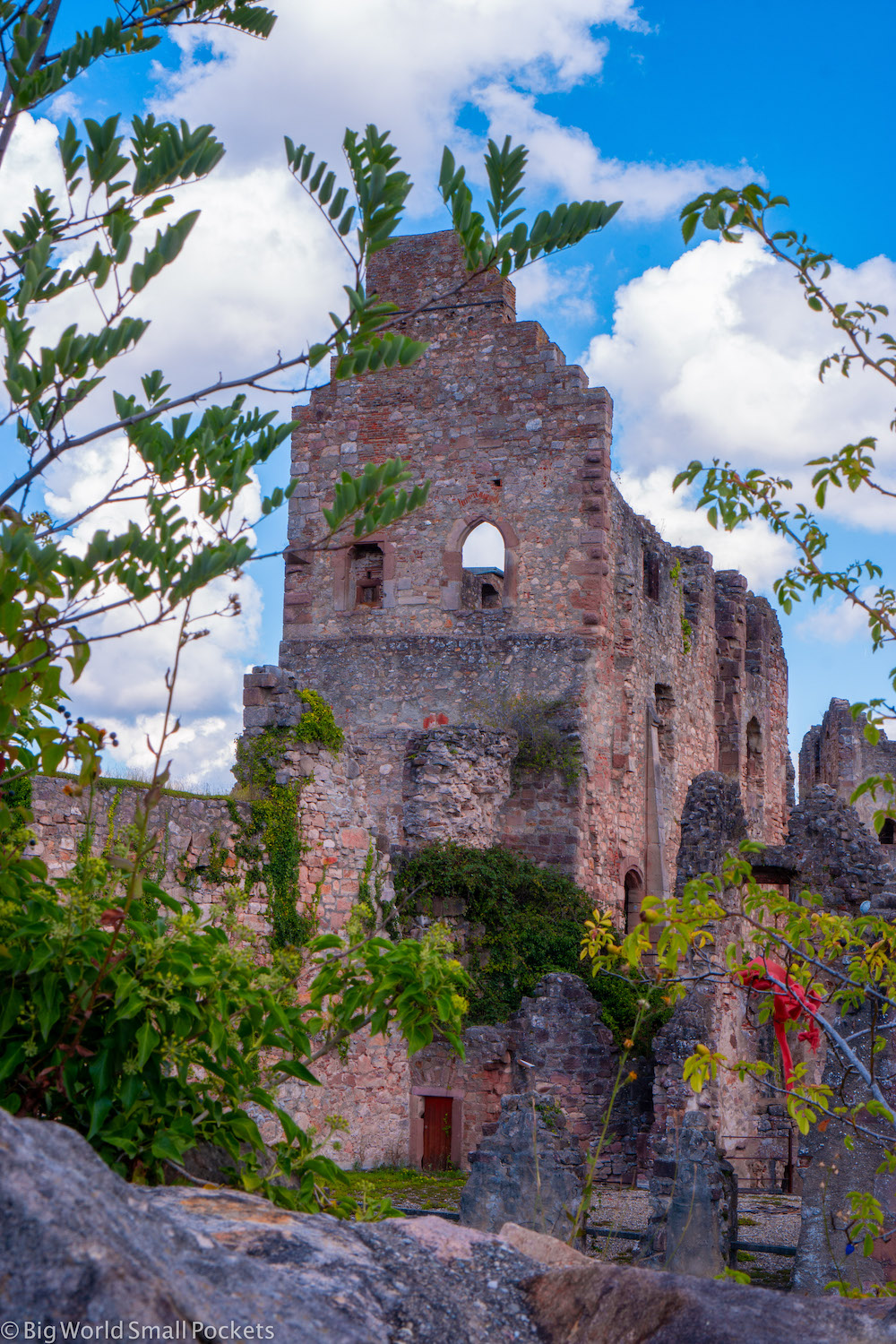 ---
Related Posts
---
This post was sponsored by the German National Tourist Office but as always, all views are my own.
This page contains affiliate links meaning Big World Small Pockets may receive a small commission on any purchases at no extra cost to you.
---
How to Plan Your Germany Itinerary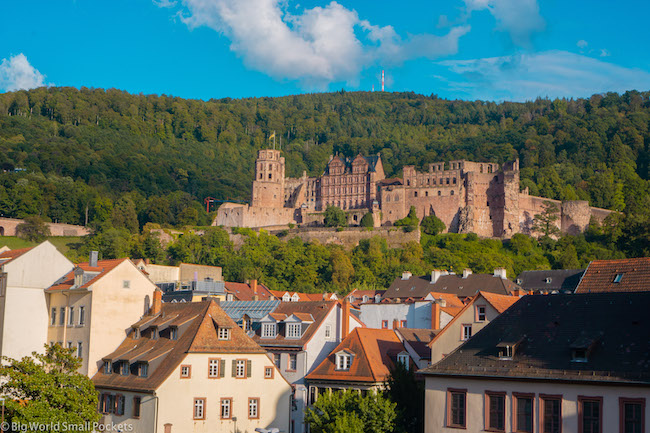 So the great news is that another UK lockdown does not have to mean the end of your travel inspiration time guys.
Instead, you can actually use it as a wonderful opportunity to research more about the destinations you might want to visit, such as Germany, when the world begins to open up again.
Because never has technology in the home helped us plan our adventures around the world more… yes, ladies and gents, I give you the German Travel Tips skill capsule on Amazon's Echo Dot.
Now just a call to Alexa away, this fantastic trip planning aide is a really superb source of travel inspiration and information when it comes to getting ideas for your perfect Germany itinerary.
No matter whether you want to base your activities around nature or culture, action or relaxation, this fantastic capsule is chock full of great suggestions and, best of all, you can access it without even lifting a finger!
How to Use the German Information Skill Capsule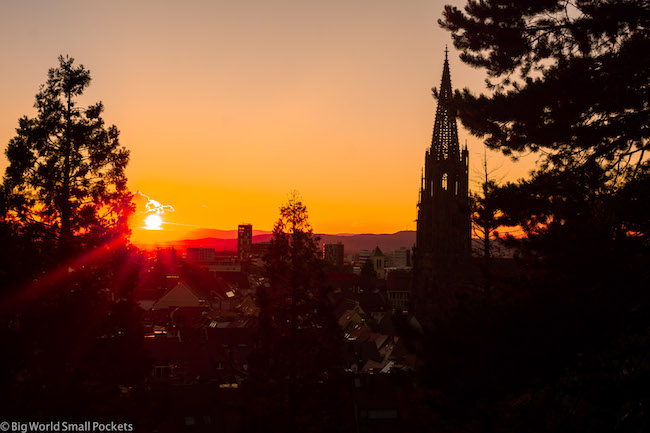 If you already own an Amazon Echo device, then chatting to Alexa to help plan your German itinerary couldn't be easier.
Simply find the information capsule in the Amazon Alexa App on your phone by searching "Germany Travel Tips" and then launching it, or by simply instructing your Echo device with the words "Alexa, start Germany travel tips".
The capsule will immediately open and, after a few questions that will help Alexa plan your perfect trip, you'll be transported through the highlights of Germany care of an audio experience that will give you some superb ideas to base your trip around.
Thanks to some of the top recommendations I got from the capsule, along with those great experiences I've had from travelling in Germany already, here's 3 super German itineraries for nature lovers and culture vultures, active travellers and those who are looking to chill a bit more too…
#1 One Week Germany Itinerary – Cultural Action in the North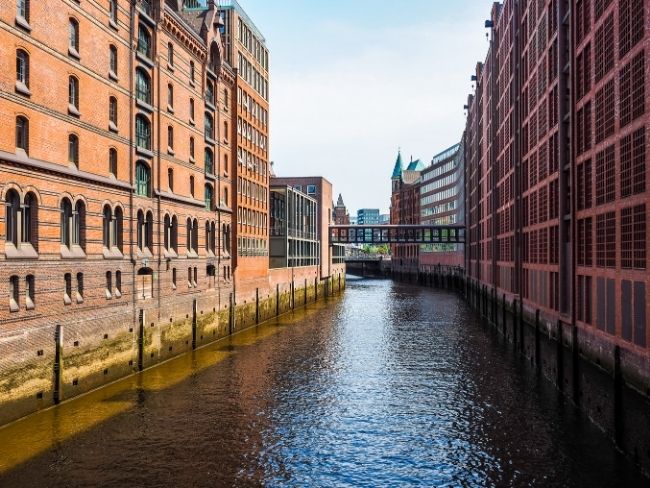 If it's cultural action you're after, then I really learnt from Alexa and the German Information Skill Capsule that the north of this country is the place to head.
Just 100km north Hamburg, the wonderful Kiel Week takes place each June in the city of Kiel.
The biggest sailing regatta in the world (and Germany's second-largest public festival after Oktoberfest), this is a jam-packed festival featuring many world-class sailing competitions, incredible parades and over 300 cultural and artistic concerts.
After the festival is over, it's then time to head to the epic city of Hamburg to visit both its historic seaport, as well as its famous Reeperbahn district – once home to the port's rope-makers, this is now a wonderful nightlife area renowned throughout Germany for the good time you can have here!
With some time in Hamburg, plus the Kiel Week, there's no question you could easily spend 7 days travelling around this part of Germany.
If you want to spend a little longer here though, and see more in the north of the country, then don't miss the German Emigration Museum in Bremerhaven.
Telling the story of German emigration, particularly to North America, over 300 years, this is the largest museum in Europe centred around the movement of people.
And, after all that, if you do want a small bit of action in nature too, then don't miss walking along the UNESCO-listed mudflats in Northern Germany's Schleswig-Holstein's Wadden Sea National Park.
To access this itinerary, as well as to venture further afield to northern Germany's lake region, which is located in the Mecklenburg-Vorpommern area to the east of Hamburg, I suggest arriving into and departing out of the city of Hamburg.
With good international flight routes, as well as excellent rail connections, this is the perfect base for your northern German adventure.
#2 Mini-Break Germany Itinerary – Relaxation in and Around Berlin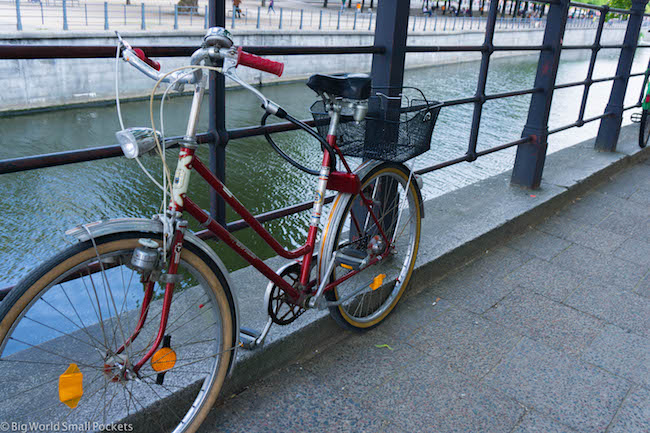 Not a city usually known for its relaxing vibes – more its clubbing and counter-culture feels – I'm here to tell you that, thanks to Alexa's Germany travel suggestions, I've since learnt about a whole host of other great things to do in Berlin that are a bit more lowkey.
Of course, the classic things to see and do in this city can still be visited (check out my list of the top 10 things to do in Berlin here for ideas), but if this is your second trip to the city, or you want to try something a bit different, why not move beyond the obvious to some of the other great recommendations I've got for you.
First up is the Berlin Museum Island.
A huge complex on the northern part of the Spree Island in the historic heart of the city, this is one of the most important museum sites in Europe and is UNESCO-listed.
After this culture fix, you can then get some nature time by heading out of the city to enjoy the fabulous natural surrounds, including the opportunity to raft or canoe in the beautiful lake and river scenery of the Brandenburg region.
Otherwise, for something totally different, the Tropical Island Resort close to Berlin, offers Europe's largest tropical experience including waterslides and water sports, rainforests, ballooning, mini-golf and spa services.
This is a great one for the whole family and, as Berlin is easy to access with regular flights, buses and trains arriving here from across Europe and the world, makes for a perfect stress-free getaway.
#3 Ten Day Germany Itinerary – Nature's Highlights in the Southwest
But if you really want to experience the best of Germany's natural landscapes, then I suggest heading to the southwest of the country for 10 days instead, where you can explore the wonderful forests, lakes and mountains of this stunning area.
For this 10 day itinerary, you'd be best placed to arrive into the city of Cologne (learn my top things to do in this city here) and depart from the Bavarian capital of Munich, or visa-versa.
This will give you a great opportunity to explore the diversity of this part of the country without doubling back on yourself.
Learn more about how best to travel between Cologne and Munich here.
After your arrival in Cologne (where you should definitely spend a few days if you have the time too by the way), the famous Wilderness Trail in the country's Eifel National Park, very near the border with Belgium, can't be missed.
Boasting some incredible walking opportunities that I learnt about through Alexa's Germany Travel Tips, as an avid hiker, there's no question this is going on my bucket list!
Also on my bucket list care of Alexa, is hiking Germany's highest mountain – The Zugspitze – which is located in the Bavarian Alps.
As it takes just 6 hours to drive between these magnificent areas of natural scenery, I'm happy to report these 2 great hikes can definitely be enjoyed together as part of a 10 day German itinerary, especially if you are happy to rent a vehicle.
In between these 2 destinations, there's also plenty to enjoy enroute, including ziplining in the Black Forest, an action-packed day at Europa Park and scaling to the castles and observations towers of the historic cities of Freiburg and Heidelberg – 2 of my favourite spots known for their student vibes and quaint cobbled streets.
And if castles and history are your thing too, then you can't miss a cruise down the Rhine River, which is certainly the best way to see many more of the fabulous castles in this part of Germany too.
The most breathtaking stretch of the Rhine is probably the section from Medieval Koblenz to Braubach and on to Rüdesheim, where the 13th-century Marksburg Castle towers over the river.
And, if you really want to round-off the castle-spotting with a bang on your way down to The Zugspitze, then the world-famous Neuschwanstein Castle is perfectly situated enroute!
One of the most romantic castles in the world, this monumental structure was built in 1869 and is supposed to have informed Disney's depiction of Sleeping Beauty's castle… you can't argue with that!
Finish up in Munich with my list of the top things to do there, including beer gardens, surfers, museums and more!
Mini Travel Guide to Germany
When to Visit Germany?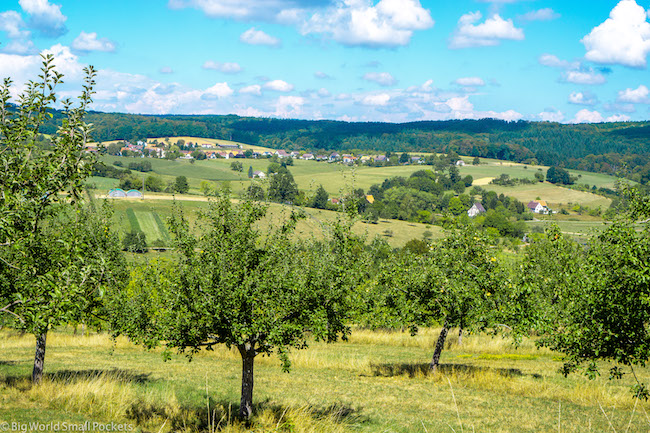 Personally, there's only one time I recommend visiting Germany and that's the Spring / Summer months between April and October.
Although I've heard the country is beautiful outside of these times – think snowy winter wonderland – as a cold bean, I need some sun to have a good time, which is why visiting Germany during the warmer months is a must for me – especially if I want to get out and enjoy more of this country's fabulous nature and castles!
How to Get to Germany?
If you're travelling from elsewhere in Europe, then I strongly recommend using either the train or bus to get to Germany to help keep your carbon footprint as low as possible.
If you book train or bus tickets in advance, these transport methods can also help keep your trip budget low, as both train and bus tickets generally tend to be way more affordable than plane travel.
As always, I use Trainline and Flixbus to book my overland travel across Europe.
Otherwise, if you are coming to Germany for a shorter period of time, or from further away, then you may want to take a flight to one of the country's many international airports.
In this case, I'd use Skyscanner to get yourself the best deal.
And finally, if you want to hire a car to travel around Germany, you can't go wrong with the reputable services and excellent prices of Thrifty Car Rental.
4 Packing Essentials for Your Germany Trip
#1 A Good Camera – No doubt you're going to be snapping like crazy with these amazing German itineraries and need to ensure you have a good camera to do the country justice. I love my Sony A6000, which is light, compact and great for travel.
#2 Decent Walking Shoes – No point coming to Germany and not being able to enjoy the beautiful cities and nature of this country on 2 feet. Get prepared therefore and ensure you have a decent pair of walking shoes – these cross trainers from New Balance are ideal (and totally stylish) for the job.
#3 Light Waterproof Jacket – Whatever the time of year, you have to remember this is Germany after all; a country in which the heavens can open at any point! Don't get caught out by ensuring you have a good lightweight and waterproof jacket with you. This North Face one is perfect.
#4 Compact Hiking Day Pack – I never go on any trip without a sturdy backpack, so I can head out for the day with everything I need and keep the weight equally distributed across my back and shoulders, This featherweight Kompressor day pack from Marmot is my go-to, because it folds down to nothing and is water-resistant.
Travel Insurance for Germany
World Nomads offers simple and flexible travel insurance. Buy at home or while travelling and claim online from anywhere in the world.
Alternatively, if you're a long-term traveller, digital nomad or frequent remote worker seeking travel health cover, check out Safetywing's Nomad Insurance policies.
PIN IT TO PINTEREST!
So there you have it folks, my top German itineraries for travellers, as well as a key tip on how to plan and research your future trips to this country.
The Amazon Echo German Information Skill Capsule really is a fantastic help if you're looking to get some great ideas and, of course, it's free and therefore ideal for us budget travellers too!
Tell me, have you been to Germany before?
What was your favourite part of the country and thing to do there?
Please drop your answers into the comments box below, I'd love to read them…