Of the 63 national parks found within the USA, an amazing 40 of them are found on the west coast!
This means if exploring the beautiful and diverse landscapes of this country is on your bucket list, west really is best!
From the gorgeous waterside charm of Channel Islands National Park (a personal favourite of mine because I'm actually for the Channel Islands in the UK!), to the insanely vast and awe-inspiring arid landscapes of Death Valley National Park, these 12 best national parks on the west coast of the US give you a huge amount to choose from.
The majority of them, perhaps unsurprisingly, are situated in the state of California, so if you're looking to condense as many as possible into a smaller trip, then this is the state to head for.
Otherwise, if you're keen on a huge road trip, or perhaps spreading your west coast national park visits over several adventures, then don't miss the states of Oregon or Washington either.
They hold some of the big players on this list and, arguably, offer some of the most dramatic scenery, so don't discount them!
And remember, if you're looking for how to get to these national parks, as well as how to enjoy an epic west coast road trip in general, look no further than RVshare!
Giving you all the comforts of home while you explore the country, enjoying a road trip with a motorhome is a great choice and RVshare offer the largest selection of trusted RV rentals in the US.
Connecting you with RV owners in your local area, or at your destination, check out RVshare's fantastic rates and start turning your dream of visiting these 12 incredible national parks on the west coast into reality!
---
Related Posts
---
This post was sponsored by RVshare but, as always, all views are my own.
This page contains affiliate links meaning Big World Small Pockets may receive a small commission on any purchases at no extra cost to you.
---
#1 Yosemite National Park, California
Considered to be the best national park on the west coast, if not the whole of the US, there's no question that Yosemite had to be on this list!
Situated in California, this national park is absolutely huge, offering 2700 square miles of stunning granite mountains, epic waterfalls, beautiful forests, hundreds of hiking trails and plenty of rock climbing routes too.
A hugely popular park, don't expect to have the iconic parts of Yosemite to yourself (and be warned, traffic jams are an actual thing here in the peak months!), but getting off the beaten track is more than possible in this enormous reserve if you have the time.
If not, then head to the highlight spot of Yosemite Valley, which boasts the 2 famous peaks of Half Dome and El Capitan, plus the iconic Tunnel View lookout, Yosemite Falls and Bridalveil Falls too.
Other places to explore include Glacier Point, Mirror Lake and Horsetail Falls, which is especially beautiful in February thanks to its amazing colours!
Just remember that Yosemite requires a park reservation because it gets so busy.
Reservations cost $2 USD and can be booked and paid for here.
Recommended Yosemite Activities:
#2 Redwood National Park, California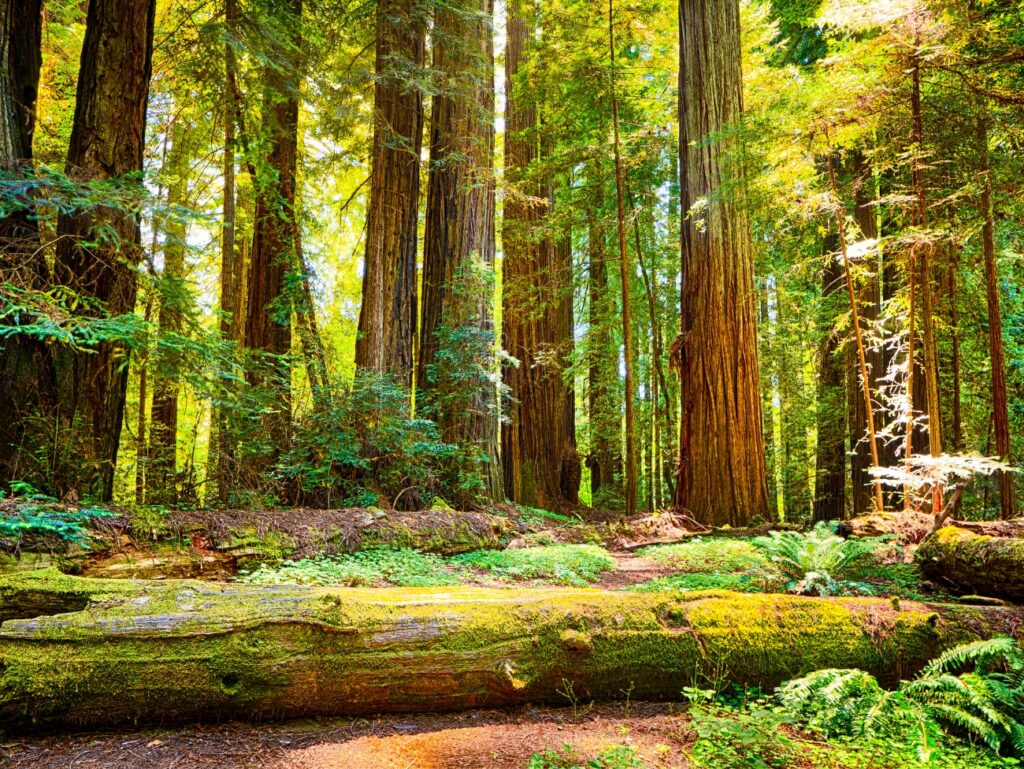 The giant redwoods of California should not be missed, which is why Redwood National Park absolutely makes it onto my list of top west coast reserves.
Feeling like something straight out of a fairy tale, walking between these enormous trees truly is a magical experience.
The tallest trees in the world – which makes them ideal for hugging! – this national park is actually comprised of a few different forests and driving the 10 mile Newton B. Drury Scenic Parkway between and through them, is the best way to get a feel for this incredible place.
The Howland Hill Road and the Bald Hills Road are also top drives to enjoy here.
Hikes in the forest are another great way to explore (Tall Trees Grove is a popular day hike, but you need a permit) and don't forget there's condor and whale spotting to be enjoyed along the parks' coastal sections too!
The official Whale Watch Week at Redwood National Park is at the end of March, but usually these amazing animals can be spotted right through to October.
If you're visiting Redwood National Park in the summer, then just remember to bring bug repellent, the mozzies here can be nasty!
#3 Crater Lake National Park, Oregon
And now we move to Oregon, and the next top national park on the west coast found here is Crater Lake.
Actually the only national park in this state, this does not diminish however, from how stunning this spot is.
Formed around 8000 years ago, when a volcanic explosion left a bowl in the earth's surface, even since then it has been filling up with rainwater and ice melt, which has helped to create the incredible blue-coloured water you'll see here today.
In fact, it's thought to be the most pristine lake in the world!
Not to mention, it's the deepest in the United States!
Campsites within the park are the perfect place to spend the night in your RV, and you'll then have the whole day to enjoy the discovery drive of Crater Rim Road, not to mention top hikes down to the water, as well as up to the surrounding peaks for even better views.
If you have time, a trip to Wizard Island, set within the lake, is a must, as is a dip in the summer months.
#4 Death Valley National Park, Nevada
The hottest, driest place in North America, Death Valley (much like the name suggests!) is not a walk in the park!
I highly recommend you skip the summer months here, when temperatures can reach scorching 100-120 degrees Fahrenheit and getting out of your vehicle is all but impossible.
Instead, heading here in the cooler shoulder months of March and October will allow you to enjoy some of the top hikes, as well as the salt flats of Badwater Basin, the colourful Badlands at Zabriskie Point and the soaring dunes at Eureka Valley.
Located on the border between California and Nevada, Death Valley is a huge west coast national park, with parts of it extending 86m below sea level and up to 3300m above sea level at its highest point, Telescope Peak.
Hiking to the summit of this giant is a great challenge and can be made in a day from Mahogany Flat Campground – a great place to stay the night too FYI.
Just make sure to check the conditions before you set off on the hike and don't skimp on the preparations.
These include packing enough water, adequate sun protection, plus plenty of food and navigation tools.
#5 Joshua Tree National Park, California
Undoubtedly one of the most unique national parks along the west coast, Joshua Tree is located in California and is a must-visit.
Thanks to its stark desert landscape, with huge boulders and bushy green Joshua trees, this place is a photographer's paradise and, mercifully, is far less crowded than Yosemite.
With hiking, bouldering and rock climbing all on offer, plus some amazing star gazing opportunities after dark due to the lack of light pollution, the highlights here include Skull Rock, Arch Rock hike and the Barker Dam hike.
Just don't forget good sun protection in this arid park too, as well as a good camera – you won't want to miss snapping this stunning scenery.
Recommended Joshua Tree Activities:
#6 Olympic National Park, Washington
And in at number 6 on this list it's a big one!
Literally!
Covering over a million acres, Olympic National Park in Washington is absolutely enormous and boasts all the amazing diversity you might expect from a national park of this size.
Top of the list are the temperate forest landscapes here – they're some of the last remaining in the world – plus snow-capped mountains, driftwood beaches, grassy meadows and miles upon miles of tumbling rivers.
You can easily spend a week here, but if you're more limited on time, then a great place to start would be either driving Obstruction Point Road or discovering the Sol Duc Falls.
Hiking either the Hall of Moses trail, or along the High or Hurricane Ridge trails, are also must-do's, as is visiting both Ruby and Rialto Beach.
Recommended Olympic NP Activities:
#7 Channel Islands National Park, California
I have to admit, I really do have a soft spot for this top national park on the west coast, not least because, as I mentioned in the intro, it's named after my homeland back in Europe!
Yes originally from the Channel Island of Jersey in Britain, the Channel Island National Park in California however, is a rather different affair!
For a start, it's much, much bigger and the weather is a lot, lot better!
The main island in the west coast version of the Channel Islands is Santa Cruz – which is the easiest to access by ferry and the most popular too.
But of the 5 islands, Santa Rose and San Miguel also offer great activities, most notably hiking and kayaking to sea caves, as well as spotting some of the island's unique wildlife.
You'll have to leave the RV on the mainland to visit this national park, but trust me, it's more than worth it for the panoramic views and the chance to visit a reserve much thinner on the crowds.
No accommodation is available on the islands sadly, but nearby Santa Barbara on the mainland is a great place to stay, and is just a few hours north of LA.
#8 Lassen Volcanic National Park, California
And talking of less-discovered spots, Lassen Volcanic National Park is another gem that tends to dodge the major tourist numbers.
And in my opinion, it's all the more beautiful for it!
Home to 4 different types of volcanoes (plug dome, shield, cinder cone, and stratovolcano if you didn't know!), here you can also feast your eyes on bubbling mud pools and sulphur vents, which all form part of this unique geothermal terrain.
During your time here don't miss driving the Lassen Park Highway, hiking the Bumpass Hell Trail, walking the Devil's Kitchen Trail or snapping Lassen Peak – all showcase the best of this top west coast national park.
The Dark Sky Festival in Lassen Volcanic National Park in August is another top attraction.
#9 Mount Rainier, Washington
With the impressive Mount Rainier at its heart, this epic national park, which was established in 1899, boasts not only an active volcano, but also the most glaciated peak in the US outside of Alaska.
Filled with waterfalls and mountain views, plus stunning meadows and forestscapes, this place is a hiker's paradise, with the Skyline trail, Comet Falls and Grove of the Patriarchs Loop trail all making the highlights list.
A day's drive from Seattle, if you can allow longer here (think 3-4 days ideally), you should get to take in Myrtle and Narada Falls too, as well as the lovely Reflection Lake.
#10 Sequoia National Park, California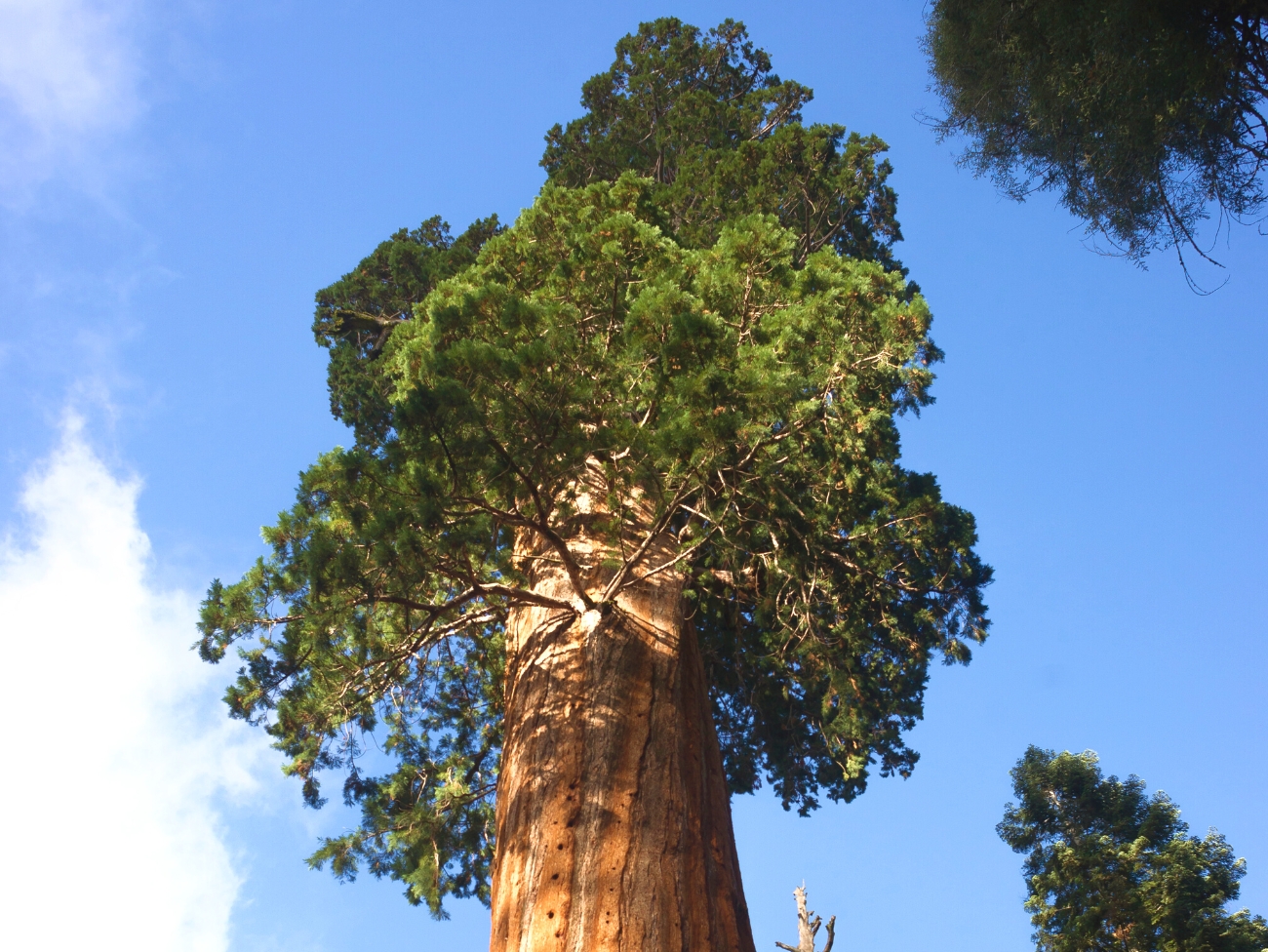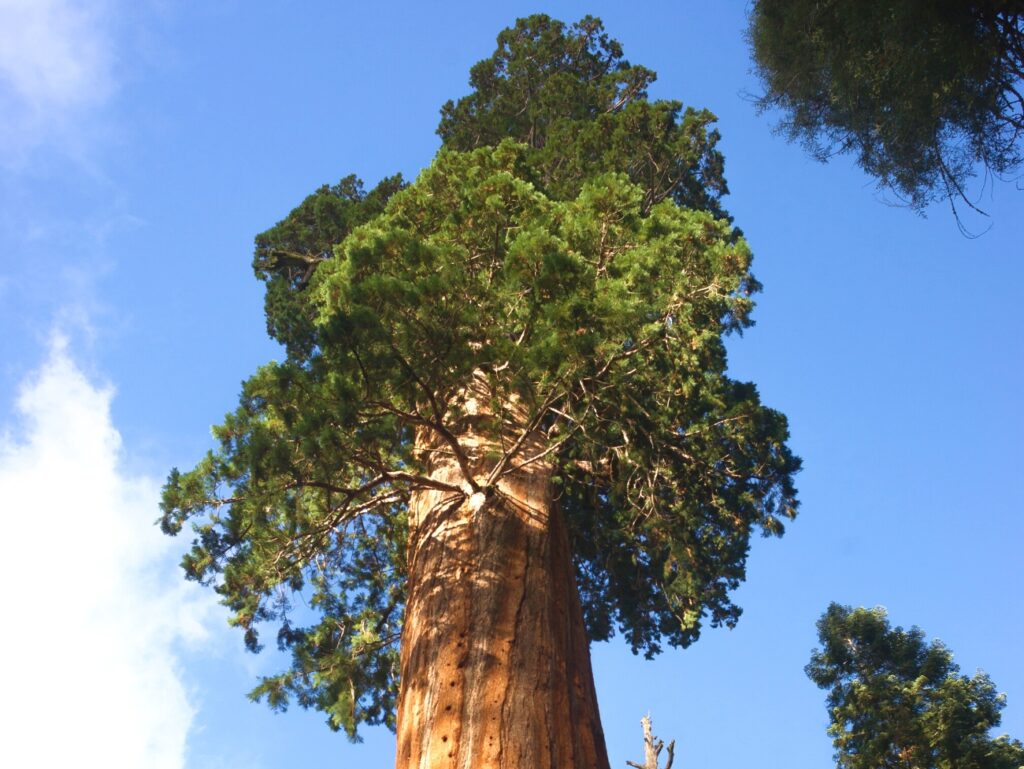 We head back to California and the Sierra Nevada now for this top west coast national park – yes it's the mighty Sequoia NP.
Easy to pair with Kings Canyon National Park, which is not too far away, if you're looking to tick 2 parks off your list in a short timeframe, this combination could be the answer.
Boasting the largest trees in the world, it's all (unsurprisingly!) about the giant sequoias in this first park and getting to walk in, around and underneath these soaring forests really is quite the experience.
Hiking, horseback riding, rock climbing, mountaineering and fishing are all on offer in Sequoia National Park too, but the main attraction here is really the Giant Forest, where you'll find the General Sherman – the largest tree by volume in the world!
The Congress trail and the Giant Forest museum can also be enjoyed here.
With more time on your hands, don't miss Morro Rock, Tokopah Falls or the Crystal Cave, as well as the Foothills Area and the Mineral King Valley.
Over on the Kings Canyon side, it's all about Mount Whitney (the tallest mountain in continental USA) and the deepest canyons in North America – yes it even beats the Grand Canyon!
For both parks allow 3-5 days.
#11 Pinnacles National Park, California
Only established in 2013, the Pinnacles National Park is one of the newest on the west coast and one of the most underrated too.
About a 3 hour drive south from San Francisco, there's 2 park entrances, with the eastern one being the most popular.
Year-round camping can be found here.
Rock climbers and hikers love this park thanks to its towering rock spires, unique formations and rugged landscapes… not to mention the condors and falcons that soar through the air above.
Wildflowers in spring, plus some great caving opps complete the offering here and the Moses Spring trail is a must if you have time.
Pinnacles National Park is best visited in Spring and early summer due to the scorching temperatures later in the season.
#12 North Cascades National Park, Washington
And for the final entry on my list of the best national parks on the west coast, we head back to Washington and the amazing North Cascades National Park that can be found here.
Full of breathtaking alpine scenery, gorgeous lakes and large numbers of glaciers, driving Highway 20 is a highlight in this wild territory.
Less than 3 hours from Seattle, there's plenty of hiking, wildlife spotting and camping opps in the park too, but do beware of the weather and the bears when you visit!
Very unique and often referred to as the "American Alps", entrance is free to this national park, but camping and vehicles do need to pay.
Don't miss Diablo Lake, Desolation Peak, the Maple Pass Loop or the Washington Pass when you visit.
Top Tips for Visiting National Parks on the West Coast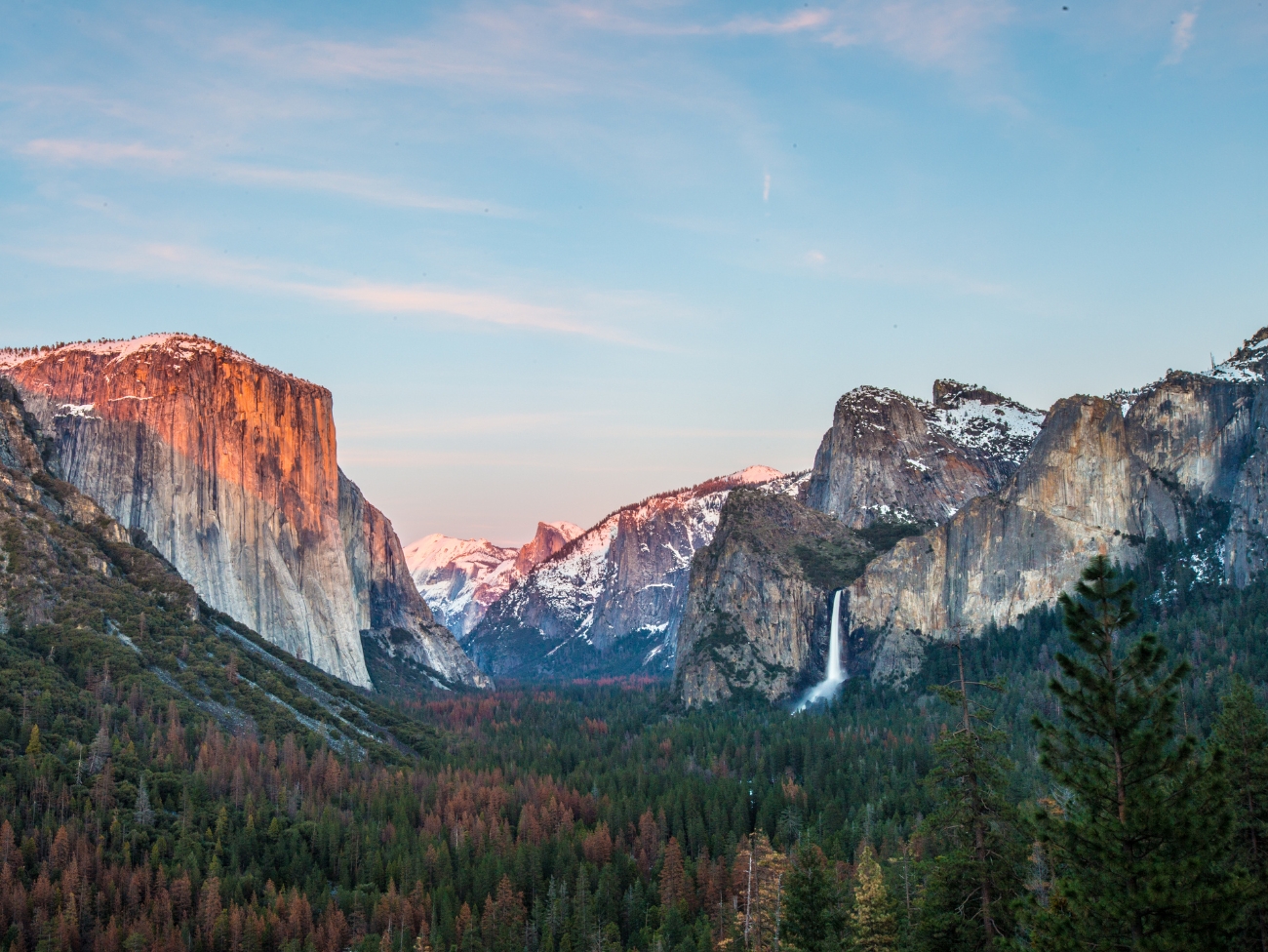 How to Get There?
A great way to enjoy visiting these top 12 west coast national parks is by renting a motorhome.
With all the comforts of home, but the freedom of the open road, it's an ideal combination, especially for those travelling with families and pets, or as part of a longer adventure.
RVshare is the world's first and largest peer-to-peer RV rental marketplace, offering a huge range of motorhomes across 50 states.
Simply search for an RV in your local area or in your intended destination, book using their secure payment system and start planning your epic west coast road trip today!
Entrances and Passes
Vehicle entrance fees to most of these west coast national parks are around $20 – $40 USD each.
Some parks charge per car and some per person, so check each park you intend to visit.
If you plan on visiting a few US national parks in a year, then it often makes sense to buy a National Parks Pass, also known as America the Beautiful National Park Pass.
Valid for 12 months from the date of purchase, the pass costs $80 USD, and provides entrance to all the National Parks in the US for one year, which I think is a bargain!
Just remember to do the maths on the costs of the card vs the entrance fees you would pay for the parks you want to visit, and then take it from there.
When to Visit?
If you're visiting any of the Californian national parks on this list, then it's generally better to visit during the shoulder months of May and September, when the weather won't be too hot and crowd numbers won't be too heavy.
Please always check average temperatures in the parks when planning your trip – some like Joshua's Tree can exceed 100 degrees!
Spring is also a particularly good time to see the waterfalls and wildflowers in many of this state's national parks.
That said, do check the opening times of each park in this season, because some may have restricted access outside of the key summer months.
When it comes to Oregon and Washington, the summer months of June through August are usually the best for visiting the top national parks, thanks to pleasant weather and optimum hiking conditions.
How Long to Spend There?
This is a really hard question because each park is different and offers a range of activities and attractions – not to mention they're all different sizes too!
As a rule of thumb however, I advise not rushing your time in national parks – less is more, especially when you consider the driving time you'll be doing too.
Don't underestimate how travelling can sap your energy and rushing between west coast national park, just to tick them off your bucket list, isn't actually that fun.
As such, I'd allow 2 days minimum for most parks.
Don't Forget…
Suggested West Coast National Park Itineraries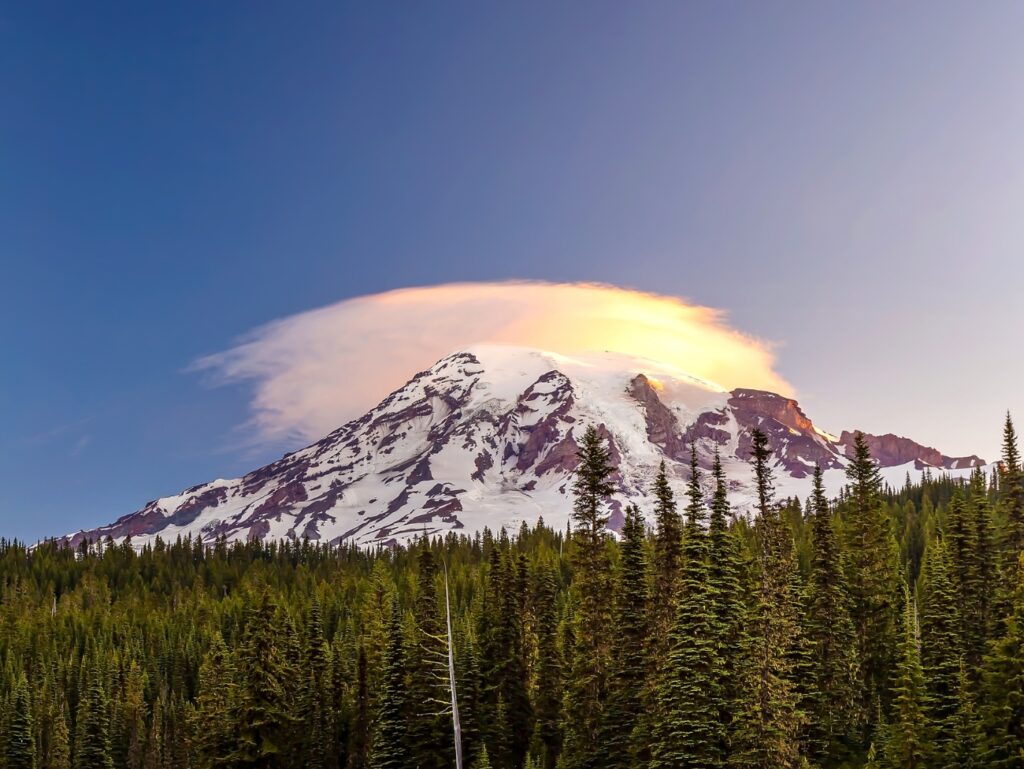 While I'd love to say that seeing all my favourite national parks on the west coast in one mammoth road trip is the best way to go, I also understand that just isn't possible for many of us.
As such, here's 2 shorter itineraries that give you the option to explore a few parks at a time…
10 Days – Oregon & Washington
Crater Lake National Park – Olympic National Park – Mount Rainier National Park
12-14 Days – California & Nevada
Joshua Tree National Park – Death Valley National Park – Sequoia National Park – Yosemite National Park
10 More Top National Parks in Western USA
If you're not limited to just travelling the west coast on your adventures, and can therefore visit some US national parks further inland too, then don't miss out on these other fantastic picks either…
Glacial National Park, Montana
Zion National Park, Utah
Yellowstone National Park, Wyoming
Grand Canyon National Park, Arizona
Grand Basin National Park, Nevada
Mesa Verde National Park, Colorado
Arches National Park, Utah
Grand Teton National Park, Wyoming
Bruce Canyon National Park,
Rocky Mountain National Park
SAVE THIS ARTICLE TO PINTEREST!
And there you it, my list of the 12 best national parks on the west coast of the US.
Have many of these have you already visited and which are next on your bucket list?
Tell me all in the comments box below…
I'd also love if you could share any of your top tips in the comments too.
This really helps other travellers out.
Thanks and happy exploring!
Steph 🙂